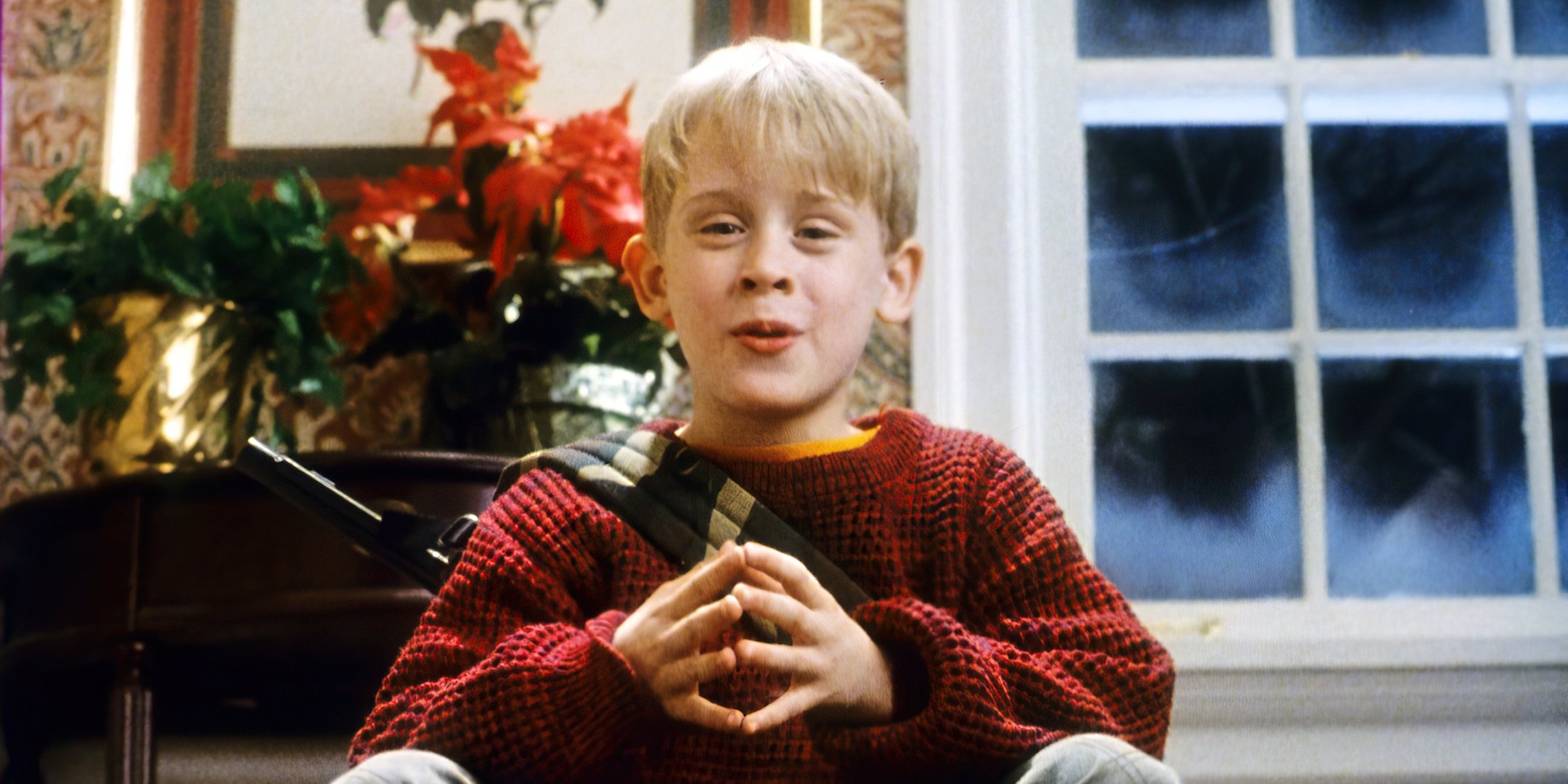 Kevin (Macaulay Culkin) wonders if his foes are thirsty for more.
Home Alone: Filming a Christmas Miracle
Julio Macat, ASC looks back on his camerawork in this holiday classic that became one of the highest-grossing comedies of all time.
Tara Jenkins
Production photos courtesy of the cinematographer
"This is my favorite movie of all time," says Julio Macat, ASC with a beaming smile when asked about Home Alone. While the cinematographer has gone on to shoot close to 40 feature films, few experiences compare to that of his second: "It's very rare that you have every single facet of filmmaking come together in one project. John Hughes' script was really good, the performances were really good. It was edited really well, and then, John Williams comes in and scores it. Everything was firing on all cylinders. We all tried really hard to do something special and all the elements came together. I'm still waiting for that to happen on another film."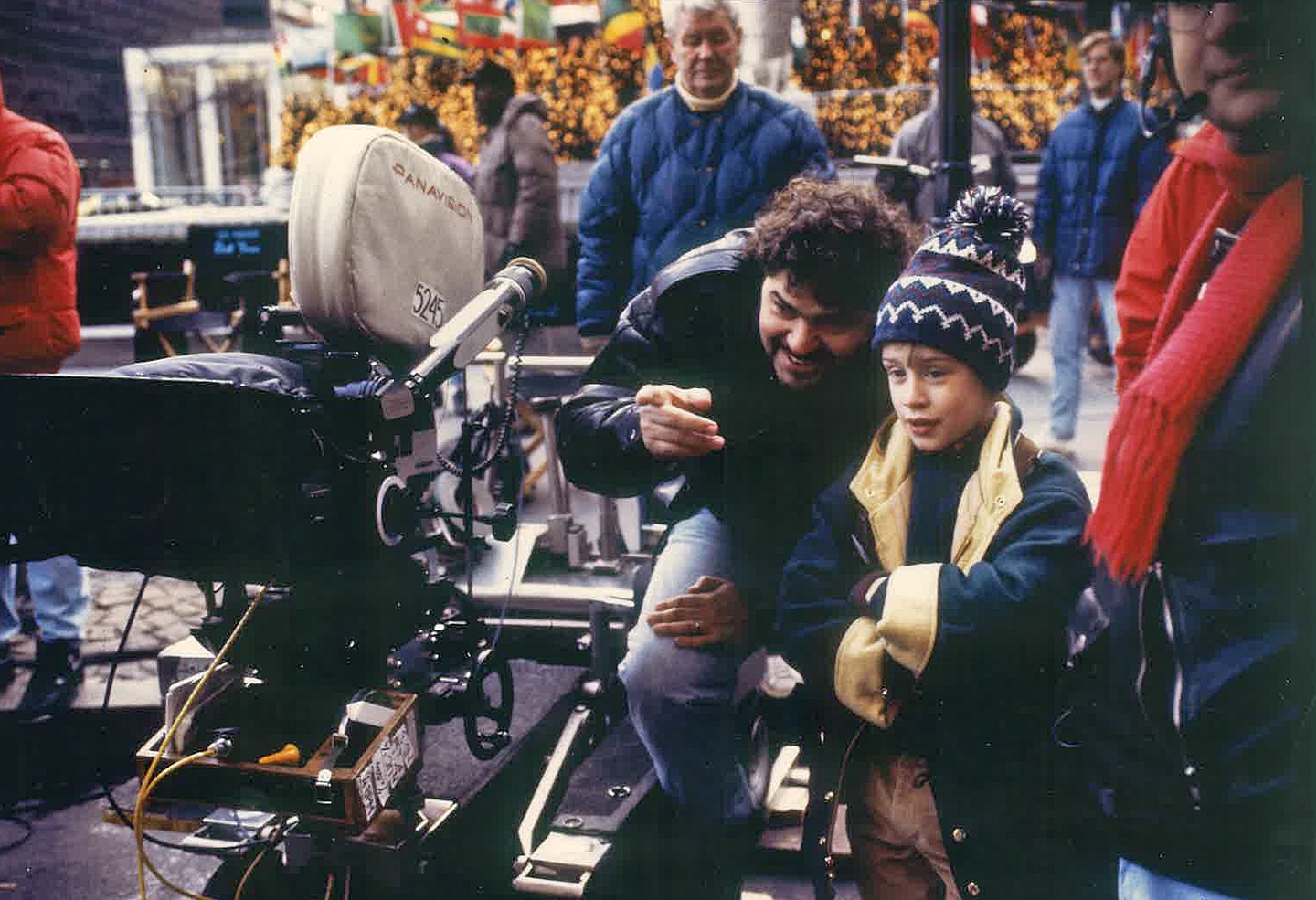 Macat was introduced to director Chris Columbus by a Warner Bros. executive after seeing the cinematographer's second-unit work on the studio's feature Tango & Cash. Columbus was immediately drawn to Macat because of his work on a McDonald's holiday-themed commercial about finding the perfect Christmas tree. Macat was also well-versed in action work, which would be an important component of Home Alone.
Home Alone was a big career breakthrough for Macat, "It was the first movie that I was director of photography on that had more than a $1 million budget. It was also my first union job as director of photography. You never forget that, because you think every day you're going to be fired — that they're going to figure out that you don't know what you're doing."
Macat recalls speaking with famed composer John Williams about the score before production began, "This is a great way to tell you how green I was as a director of photography. I didn't know who John Williams was and so I remember calling him up and saying, 'I just want you to know that I'm going to be moving the camera a lot, and we're going to be thinking musically as the camera is moving. We're going to be thinking of a track.' And he goes, 'Yeah, I get that.' Later, I figured out, 'Oh, this is Steven Spielberg's composer. What do I think I'm doing?'"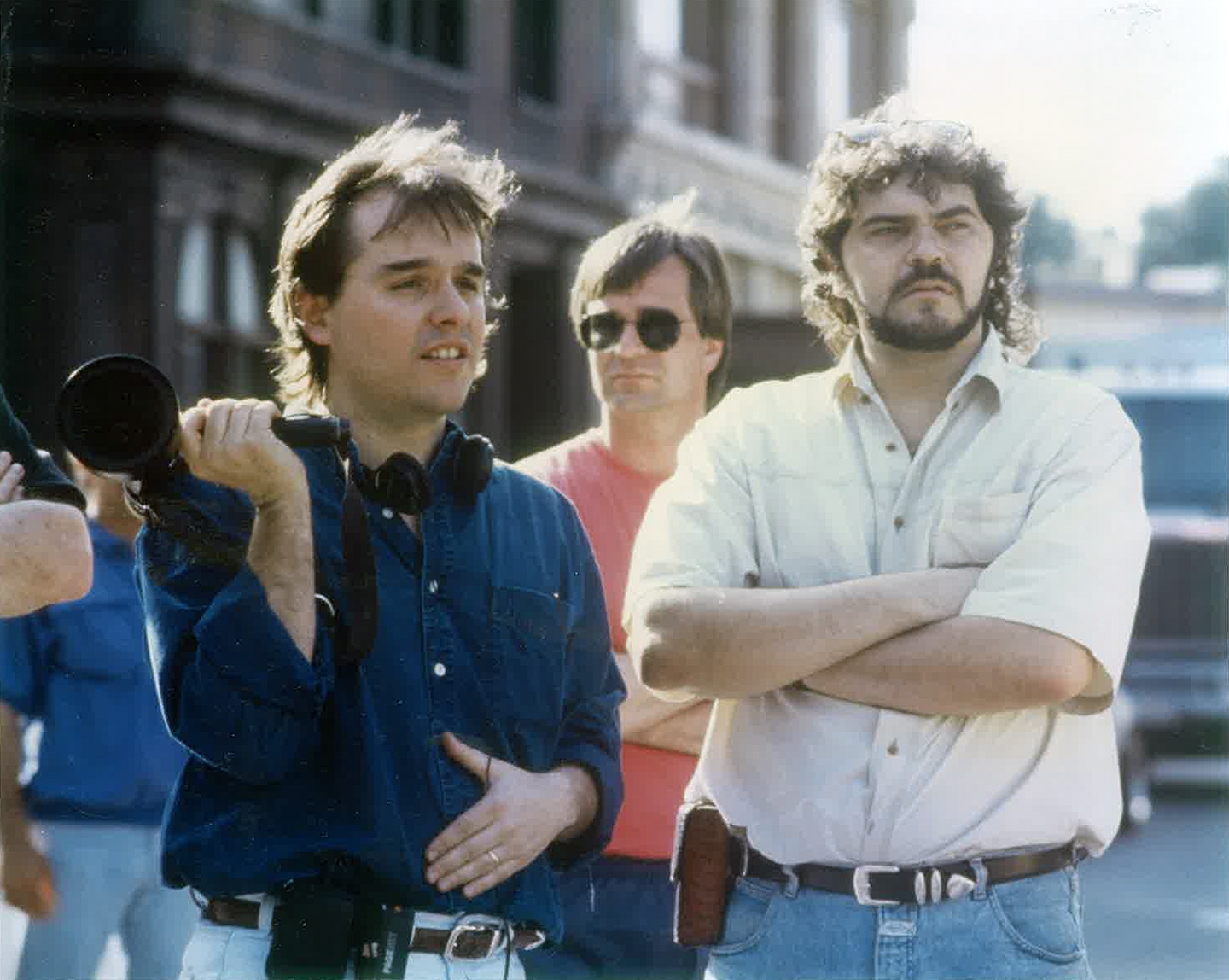 Before production began, Macat wrote a letter to the entire crew detailing the visual and tonal aesthetic of the film, "It was sort of my Jerry Maguire moment when I wrote a letter to the crew. I didn't know what I was doing. Now, instinctively, I do it all the time so that everybody comes together and knows what we're working toward."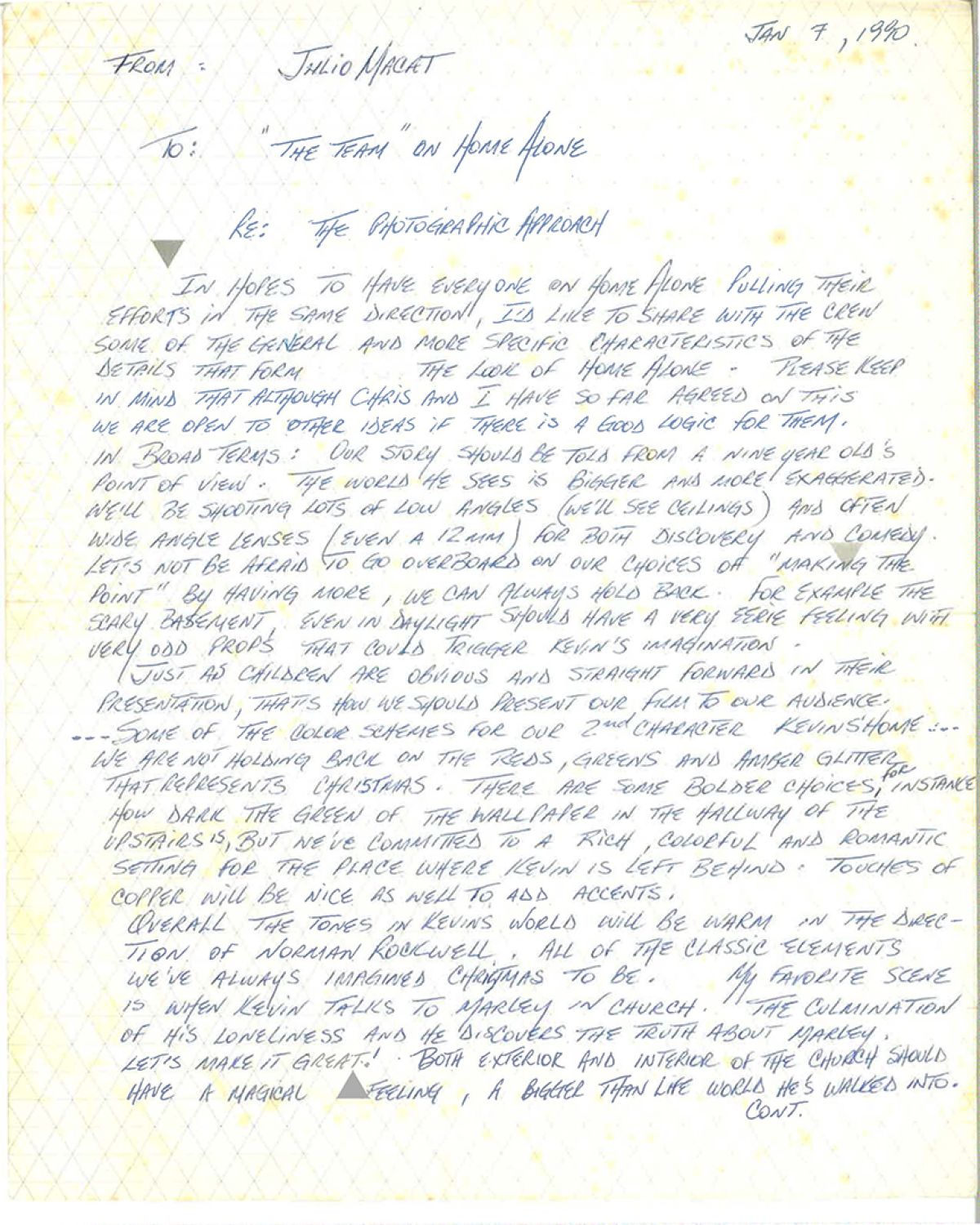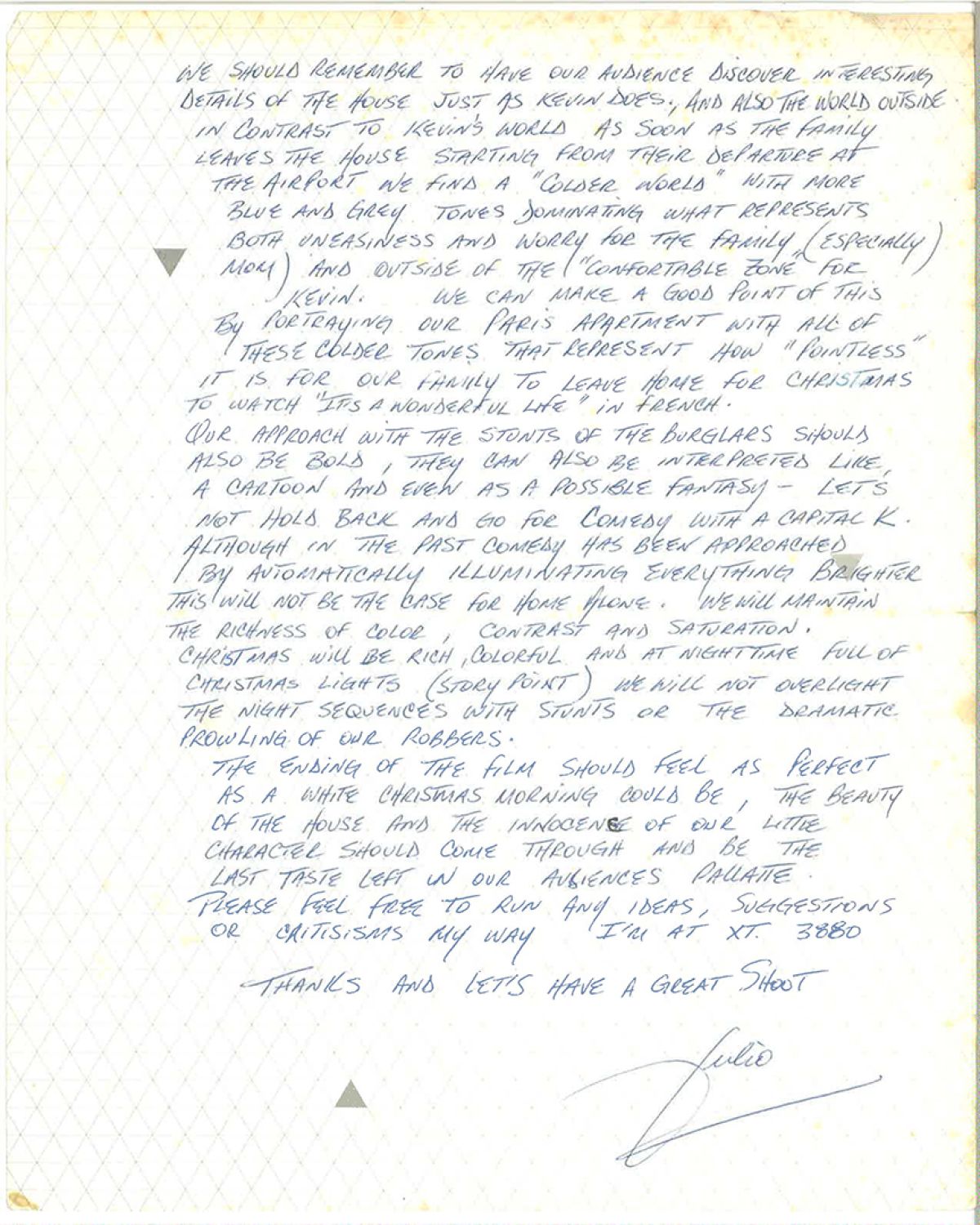 To imbue the film with the feeling of Christmas, Columbus and Macat looked at films such as It's A Wonderful Life, Miracle on 34th Street, and A Christmas Story for inspiration. They also looked at the wide-angle photography of Raising Arizona, shot by Barry Sonnenfeld: "We talked a lot about the perception of a young boy and things like the reverse effect of when you go to your grandparents house as an adult and everything looks so small. We thought the reverse of that would be that a little boy would see everything really big, and enhanced, with wide angles. I started to spend a lot of time on my knees looking at everything from a lower point of view."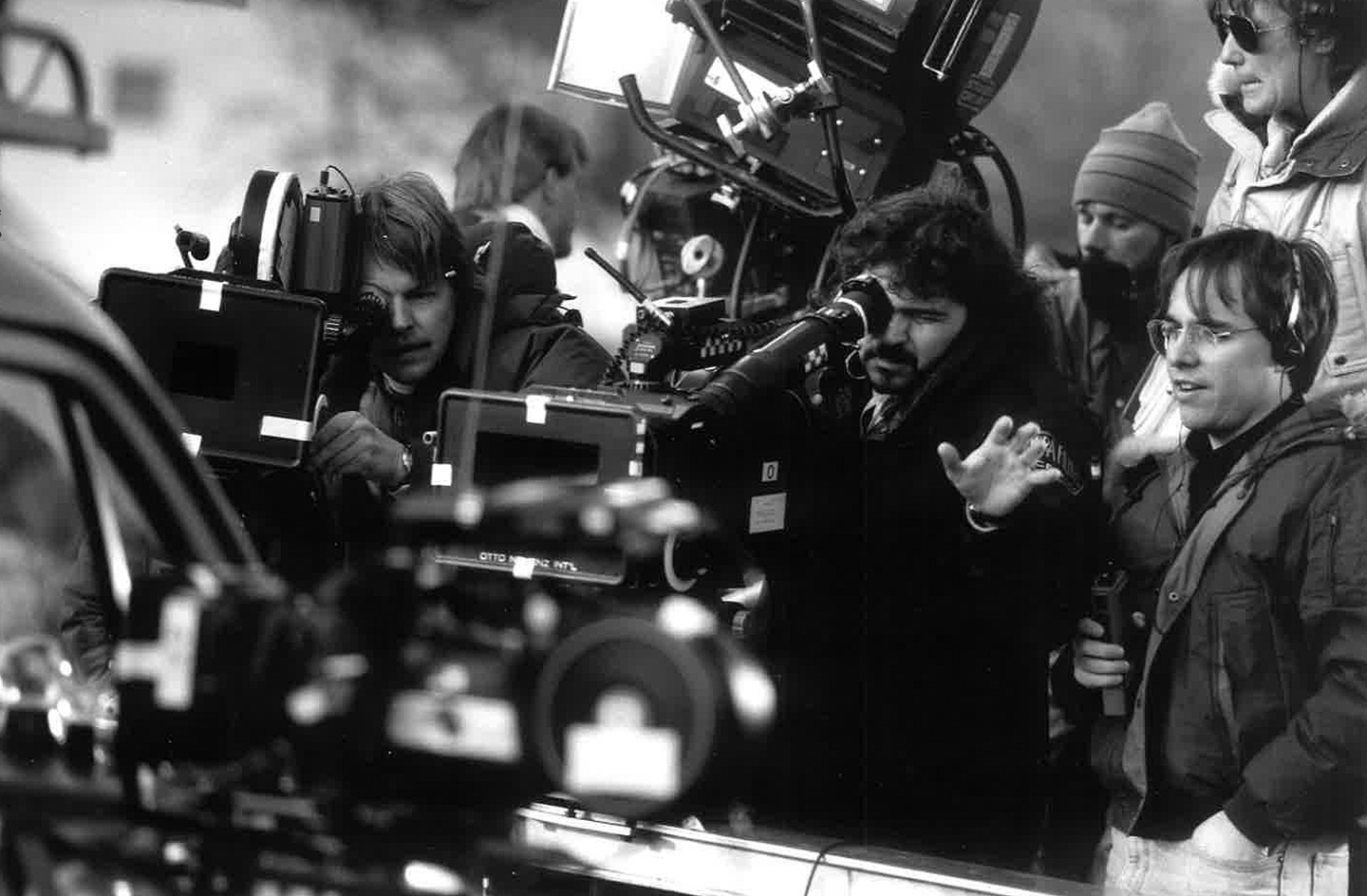 A huge component of the child's point of view in the film was how the action scenes were addressed, "The stunts developed from the idea of making them feel like a cartoon. We talked about the Rube Goldberg-type of cartoons, which can be seen in the traps that Kevin sets. We wanted to emphasize reactions to things that happen within a frame. We talked about how fun it is for the audience to see what's about to come. We looked at the Roadrunner cartoons and Wily Coyote — the anvil flying at somebody's head and how funny that is, and when it'd be fun to just go off into this language that kids understand; the cartoon world."
Macat shot the film on Arri BL4 cameras paired with Zeiss MK SuperSpeed prime lenses (T 1.3) and Eastman EXR 500T 5296 film. Two cameras were used throughout the film to capture the performances of star Macaulay Culkin and the other children, who tended to never give the same performance twice. For action scenes, a third camera was added: "a 'medical' lightweight Arri 2C body with a 200' magazine, usually fitted with a small 14mm Cooke prime. The lightweight body was originally designed for the medical field, since it was light and compact. We used to call that 'bonus cam' and we used to put it wherever we could with a wide-angle lens. Pretty soon we realized that bonus cam was the most fun angle — we put it right next to the action and then Joe Pesci would fall right next to it. A visual style developed just from experimenting."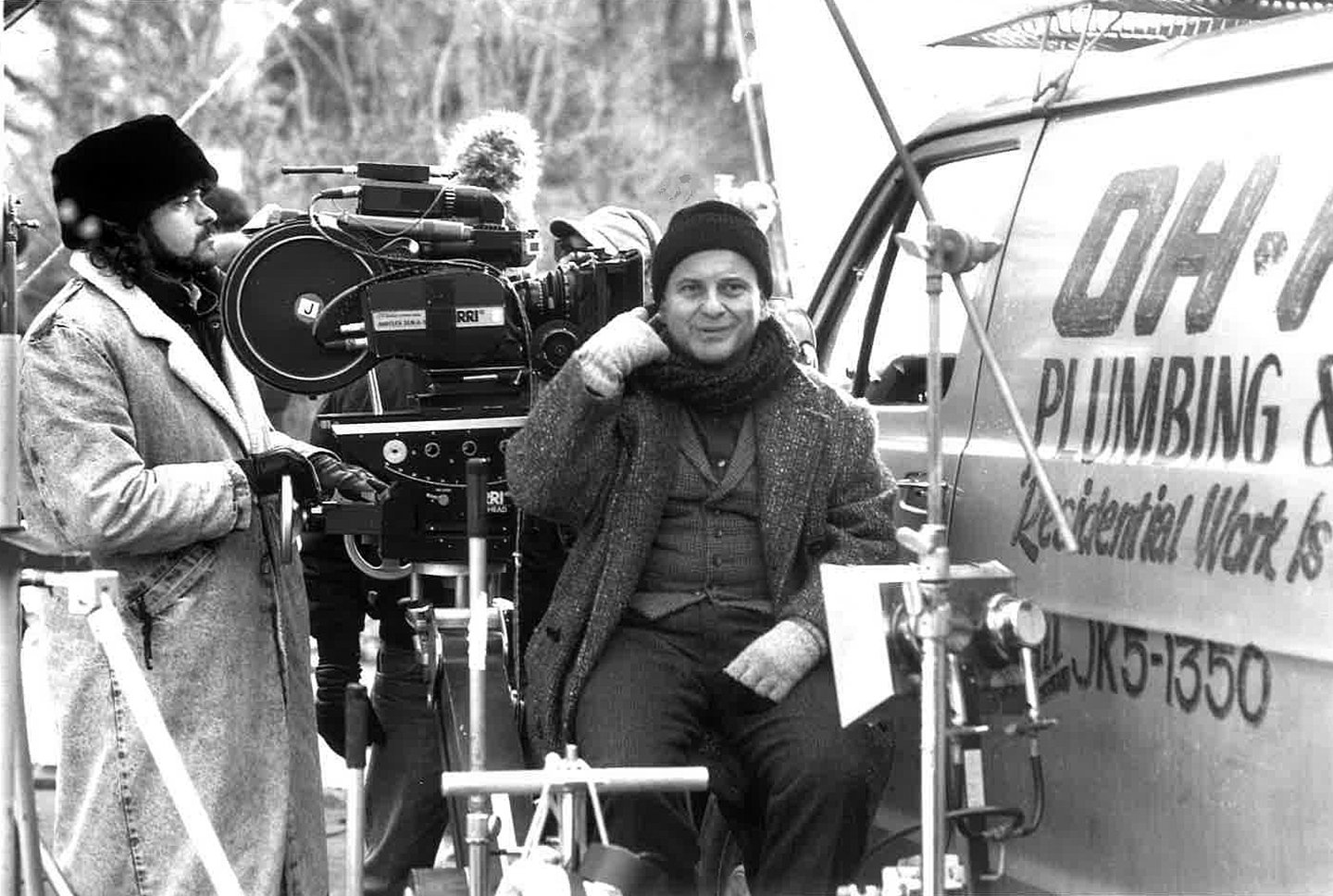 Macat cautions: "You don't want to shoot things too close because action needs some air, so you can see where they're going and also see the reactions to what happens. That's where the comedy is, the person standing by watching or reacting to the big hit. That's as important as the hit itself. So, we applied those rules of theatrical presentation of comedy, where it's wide and silly, and you see everything happening in vaudeville-type performances."
Home Alone was shot in Chicago, partially on location in the outskirts of town, and partially on a soundstage, where components of the McAllister house were created. "John Muto was the production designer, and he did a beautiful job," Macat remembers. "He had a great team of decorators. Production design is everything, otherwise you're just filming furniture and walls."
Another vital part of the creation of the house was done in previsualization through storyboards: "Chris [Columbus] draws a bit. It's easy for him to translate what he wants without a storyboard artist, so he drew the storyboards, which weren't that different from what we shot. It was great to have that as a guide."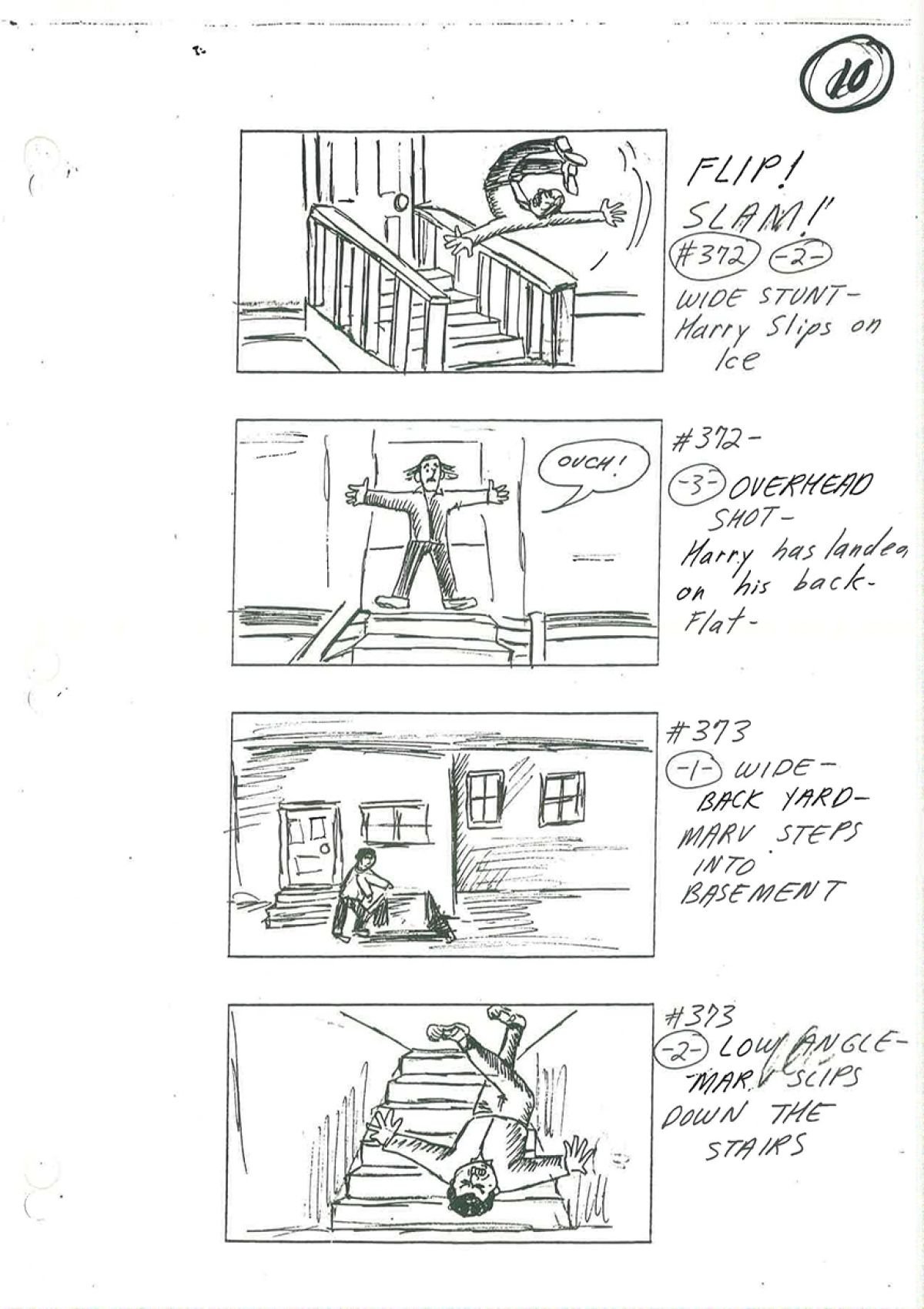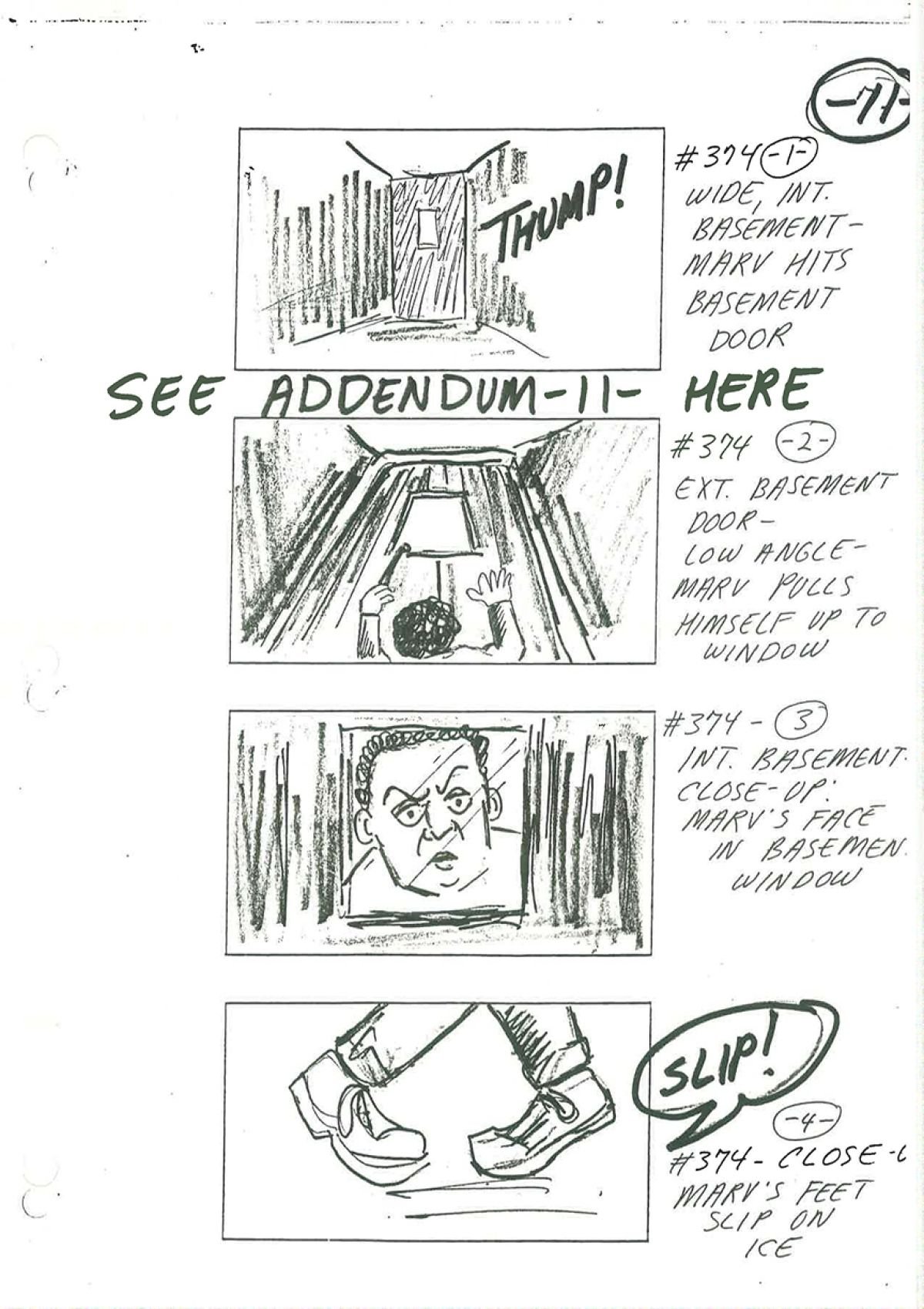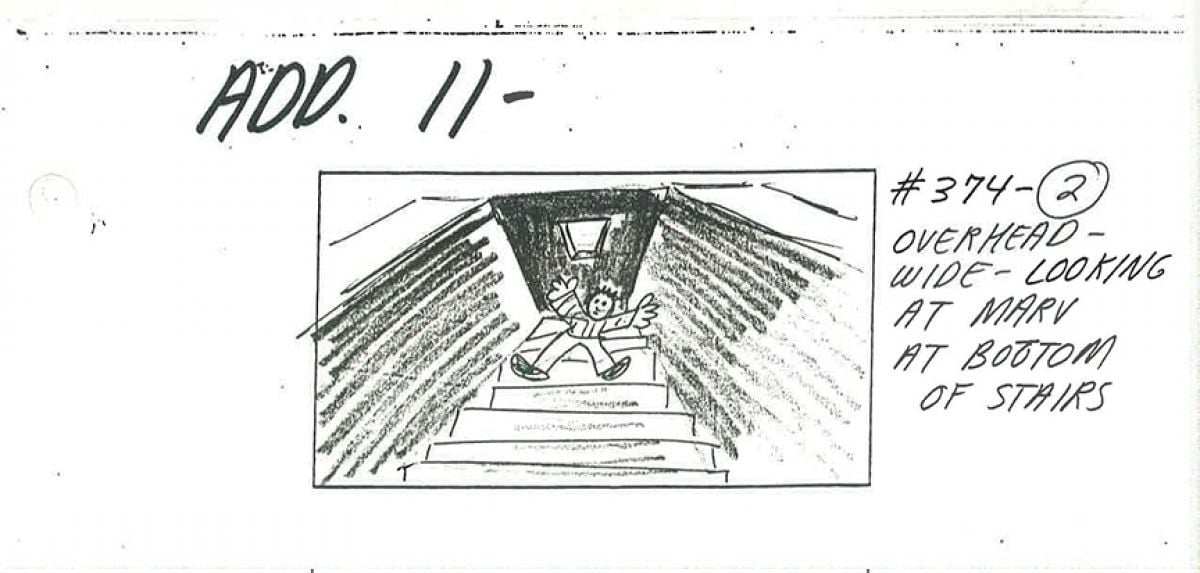 The film is Kevin's story, told through his point of view, "I think the main thing is to try to get into the world of whoever's telling the story on every movie," Macat describes. "In our case, it was the seven-year-old kid. You can't go wrong if you're viewing the world the way that they see it. We tried to do everything that would facilitate that. For us, that meant wider angles, because in a kid's world, everything is bigger than life. Every light had to be brighter than usual, even the Christmas lights. I put them all on a squeezer so that they weren't just at 100%, they were at 120%. The lights were even brighter, which actually made them more beautiful."

Looking back at Home Alone more than 30 years later, Macat is still effusive about the film: "It's just so rare to have all the elements come together and to have every facet of it make the next facet even better. It's a kind of movie magic that doesn't happen a lot. I'm amazed at how this film still has a whole new generation of kids that see it every year and love it. I'm always asked about it, and I love talking about it because it's so close to my heart. When you try that hard, and it actually works and then it actually stays around and is influential after all this time, and brings so much joy to kids, it's a really good feeling. It's really rewarding.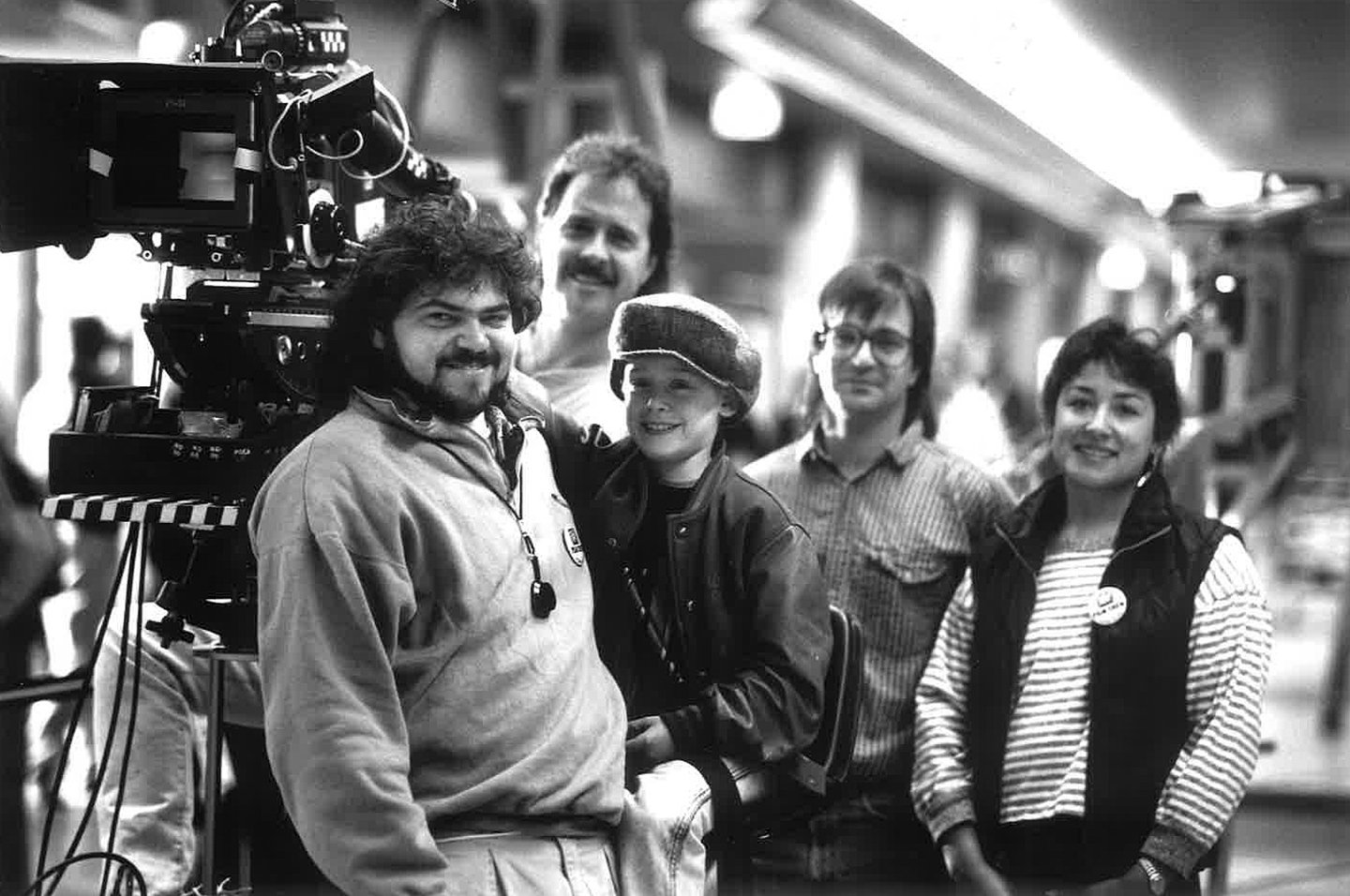 "I love the fact that the theme of the movie is about empowering a kid to protect himself and his home. Every kid in the world seemed to grab it and love it and enjoy the fact that they can overcome the frights of being alone. the fright of the boogeyman, the fright of what's hiding in your closet. They can look into the lens and say, 'This is my house, I have to protect it.' I still think about that line. I still think about lines like, 'This is it, don't be scared now.' I say that to myself a bunch of times before I go on set. You go out there, you try to do your best, and you try to have that positivity. I think that came out in the film. The theme of empowering a young, seemingly helpless person, who takes charge and then succeeds — that's a very powerful message. I think that's what made the film work."
---
Macat went on to shoot such features as Ace Ventura: Pet Detective, Miracle on 34th Street, A Walk To Remember, Wedding Crashers and Pitch Perfect, as well as two sequels to Home Alone.
Most recently, AC spoke to Macat about his work in the feature After the Wedding.
He also spoke about his early career in this one-on-one discussion video with fellow Argentine cinematographer Natasha Braier, ASC, ADF (en Español).