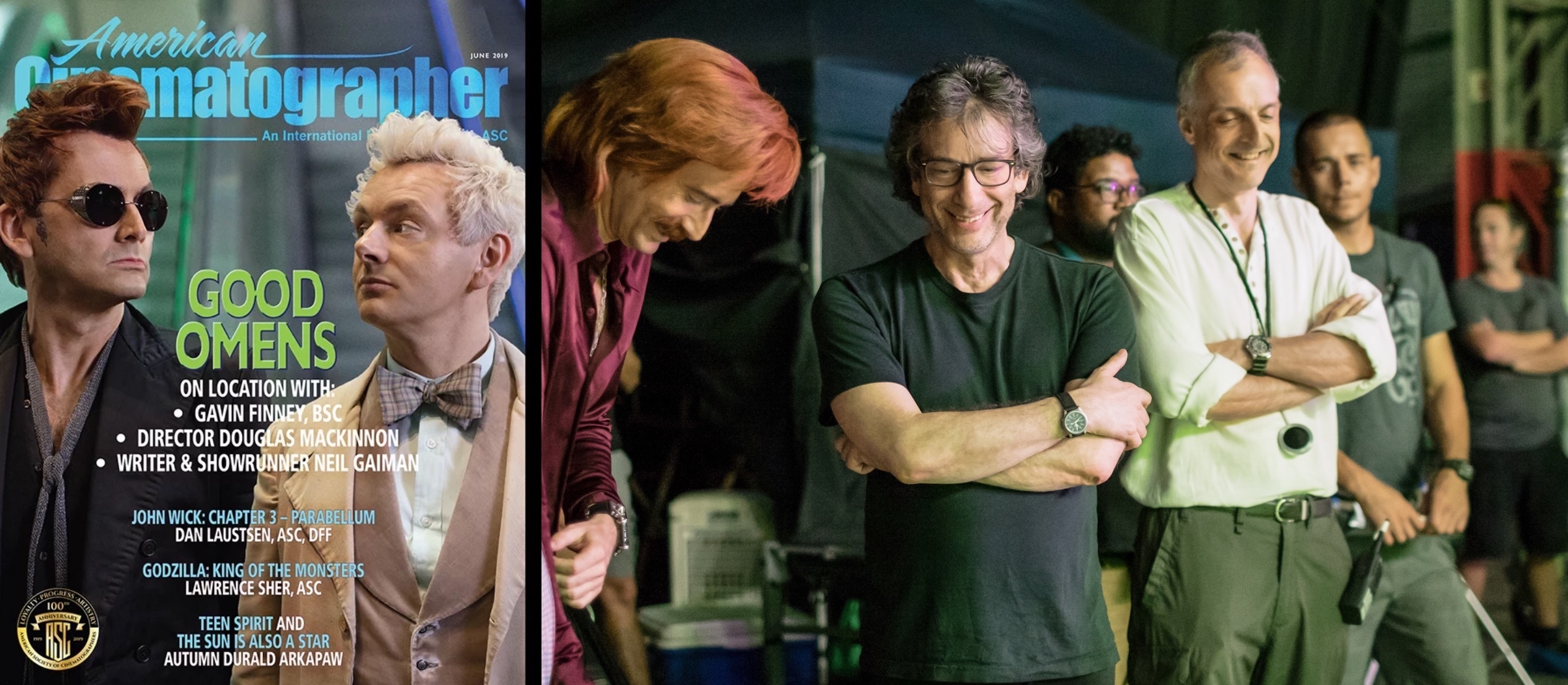 June Issue of AC Arrives with Good Omens
New edition features the fantastical miniseries Good Omens, the kaiju brawl Godzilla: King of the Monsters and the action-packed John Wick: Chapter 3.
ASC Staff
The new edition of American Cinematographer delivers a diverse slate of coverage, featuring the fantastical miniseries Good Omens, the kaiju brawl Godzilla: King of the Monsters and the action-packed John Wick: Chapter 3 – Parabellum.
As editor and publisher Stephen Pizzello describes in his opening note,"Associate editor Andrew Fish was aglow with a visible aura of excitement when we dispatched him to South Africa to visit the set of Good Omens, where he would convene with a creative group of filmmakers that included renowned science-fiction and fantasy author Neil Gaiman, director Douglas Mackinnon and cinematographer Gavin Finney, BSC.

"Appropriately enough, Fish's ultimate destination was Atlantis, a town in the Western Cape province whose mythical antecedent plays a prominent role in the story. There, he discovered that the production was as ambitious as advertised in framing its story of the angel Aziraphale (Michael Sheen) and the demon Crowley (David Tennant), who have been anticipating the end of humanity ever since the epochal moment when Crowley tempted Eve with the apple. After arriving in the show's Garden of Eden, Fish received an overview of the story's expansive timeline from Gaiman himself: "Yesterday we started out with the crucifixion, and then we got to do Noah's Ark, and today we've got a 'time bubble' and the Garden of Eden. Later on this week we have revolutionary France and ancient Rome, and we have a church in England during the Blitz that we're going to film as if it was a 1940s spy thriller. There's an awful lot of stuff that I wrote [that I expected] quite casually [would] be knocked back viciously, but what is so great about watching what Gavin and Douglas are doing, is they go big. And places where I expected them to go, 'Oh, you can't do that' — they do it!"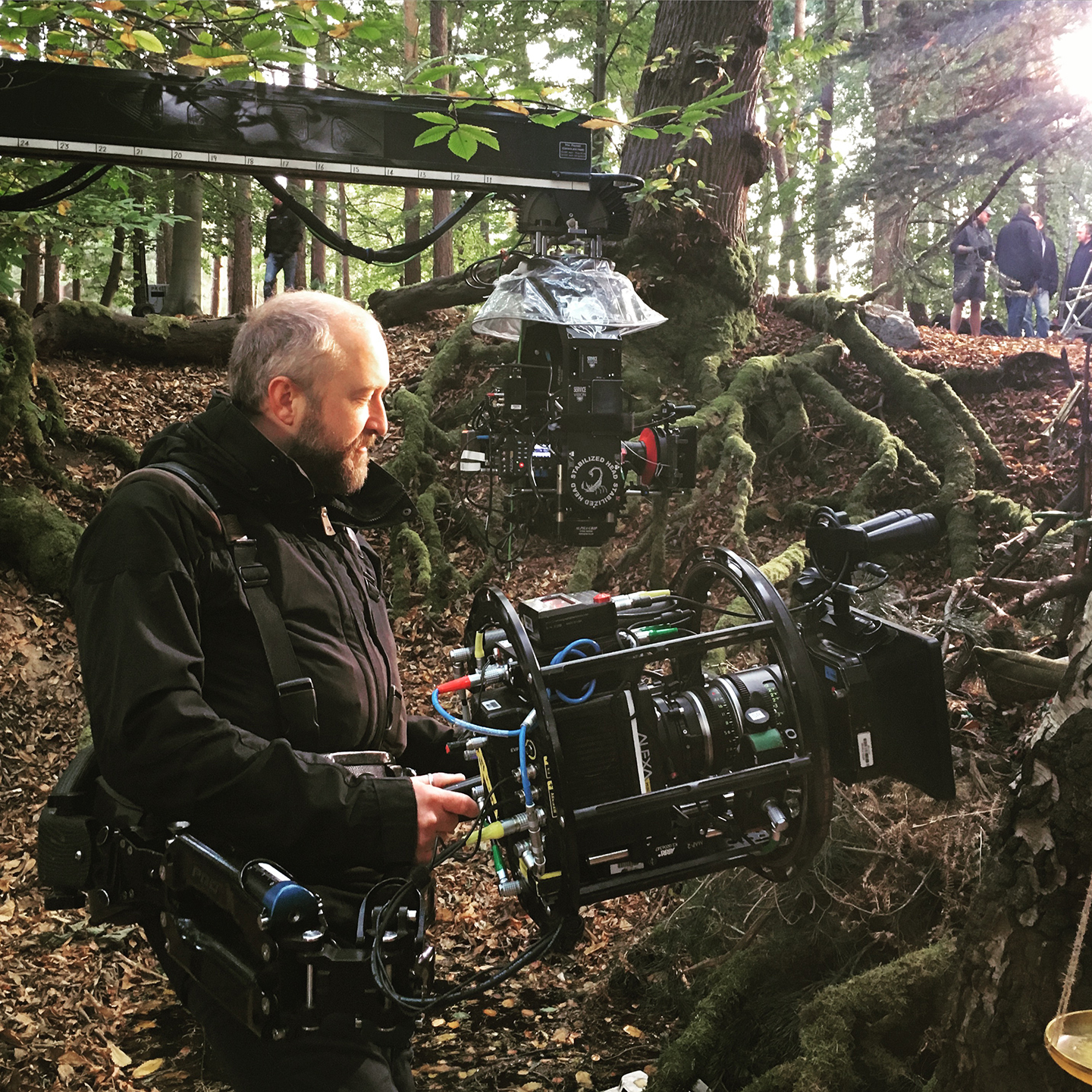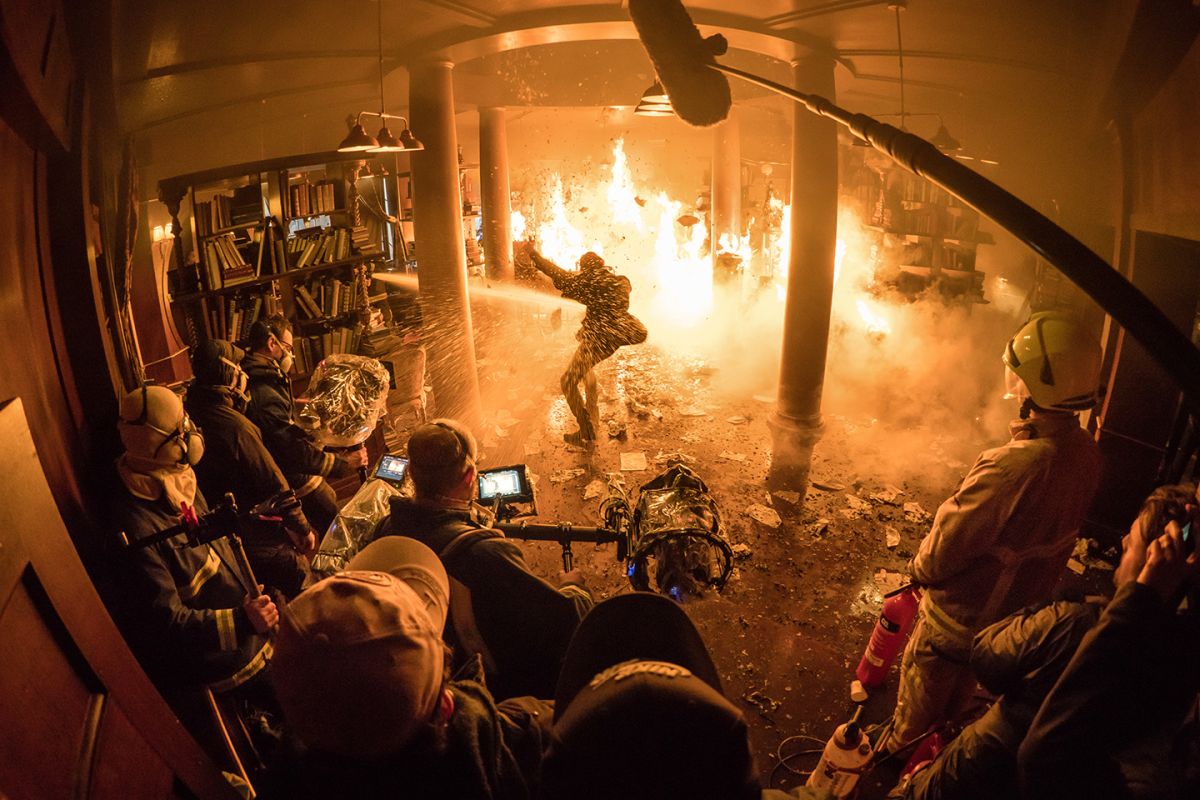 "Go big or go home" was also the mandate on two other productions covered in this issue: John Wick: Chapter 3 – Parabellum, shot by Dan Laustsen, ASC, DFF and Godzilla: King of the Monsters, shot by Lawrence Sher, ASC.

Laustsen was determined to make the second sequel in the popular franchise "even more visually powerful" with a blend of kinetic action and hyper-stylized environments.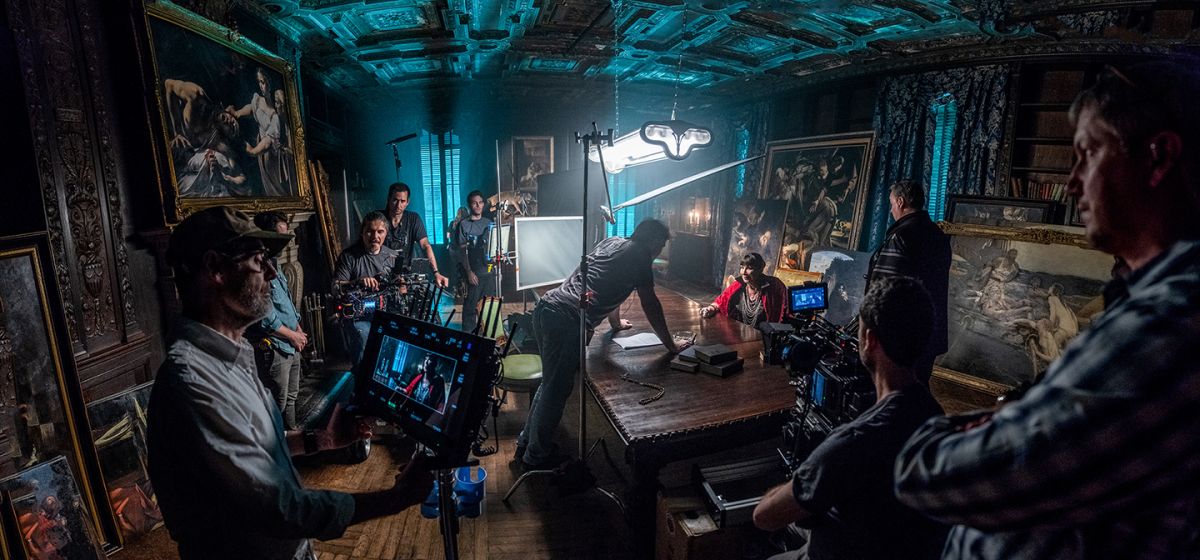 Meanwhile, on King of the Monsters, Sher found himself orchestrating a clash of jumbo-sized "Titans" that included not only Godzilla, but also the insect-like Mothra, the pteranodon Rodan, and the three-headed dragon King Ghidorah.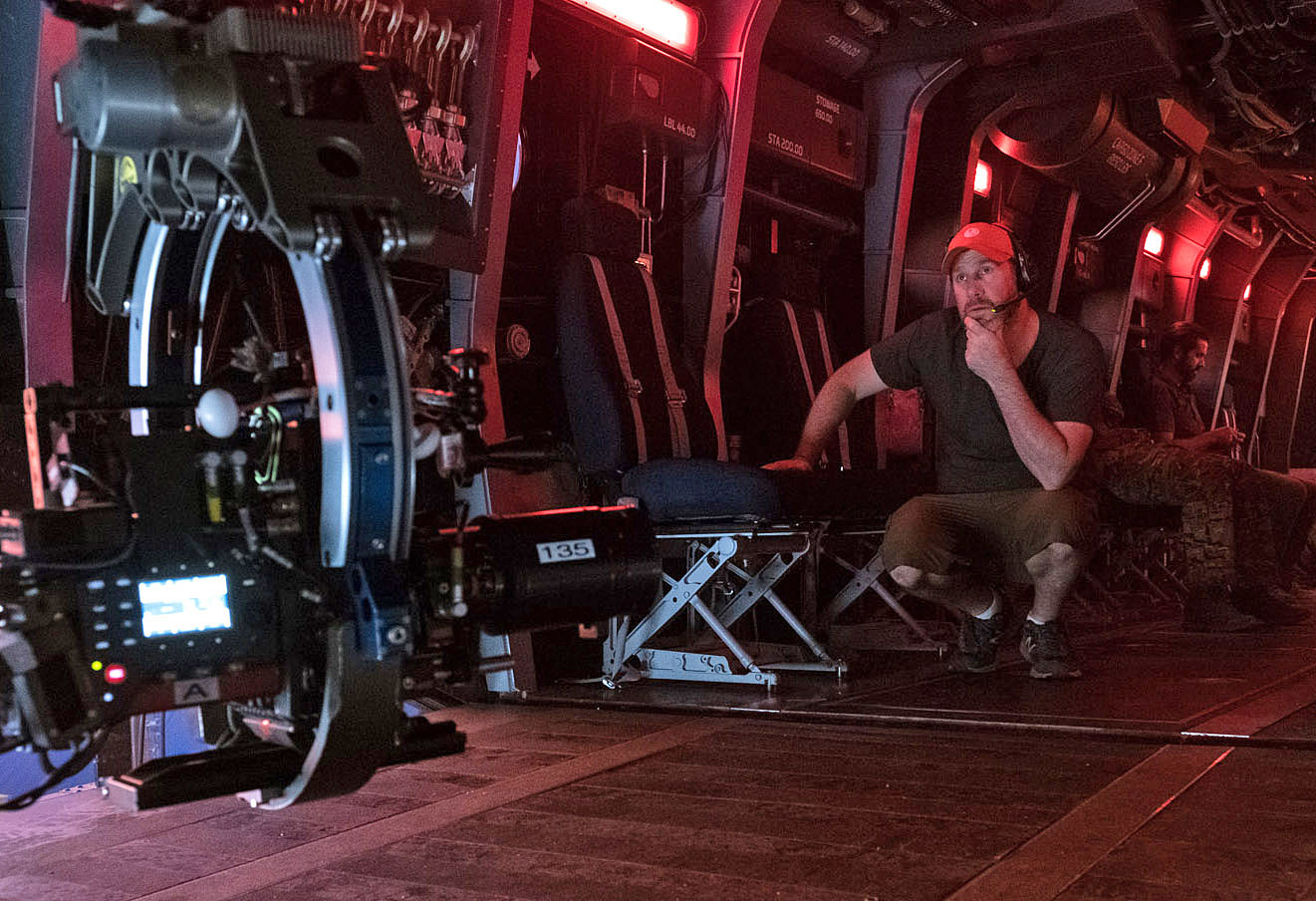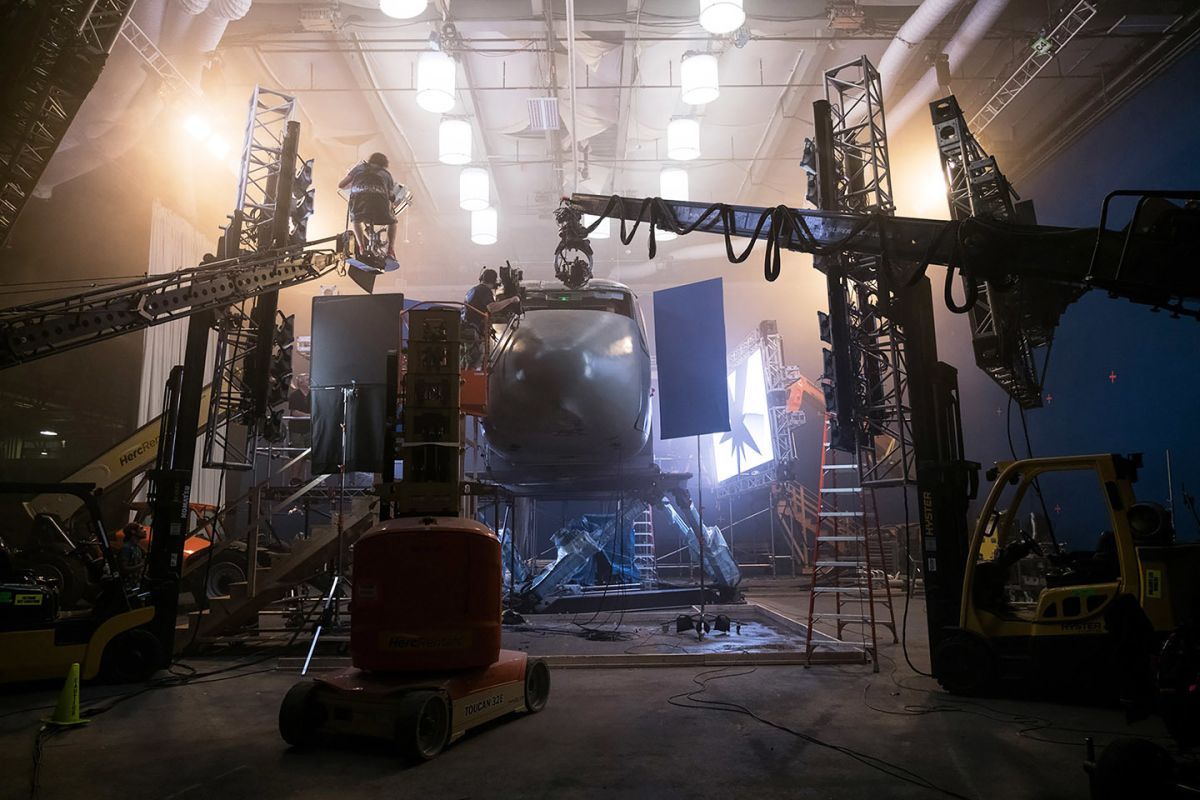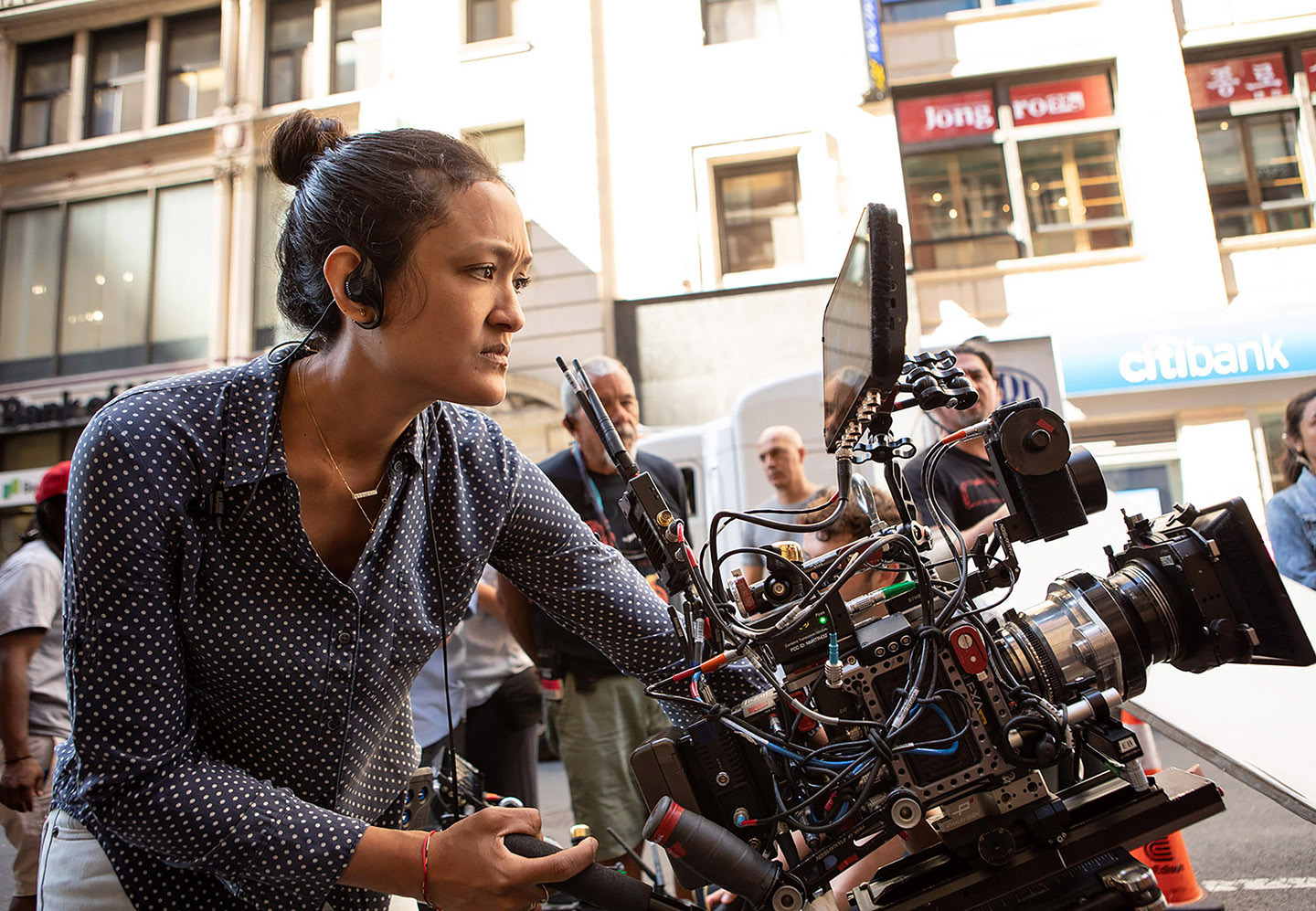 Cinematographer Autumn Durald Arkapaw was working at a more human scale on her two latest feature projects, Teen Spirit and The Sun Is Also a Star but her aesthetic of "stylized naturalism" was no less involved. On the former project, a musical drama, she tapped her experience on music videos, and for the latter, she used Gordon Willis, ASC's iconic work on Manhattan as a primary reference, noting that director Ry Russo-Young "wanted to make this [young-adult] film different than ones we'd seen before that didn't feel like real indies — they were brighter and too precious in their execution. Our intention was to make it more real, textured and deep."

Also featured in this issue as part of the magazine's ongoing celebration of the ASC's centennial is a pictorial of Society members at work on set and on location over the past 100 years, as well as an insightful "Close-Up" profile on Suki Medencevic, ASC, ASBiH, SAS.

Subscribe to AC's print or digital edition today and never miss an issue.