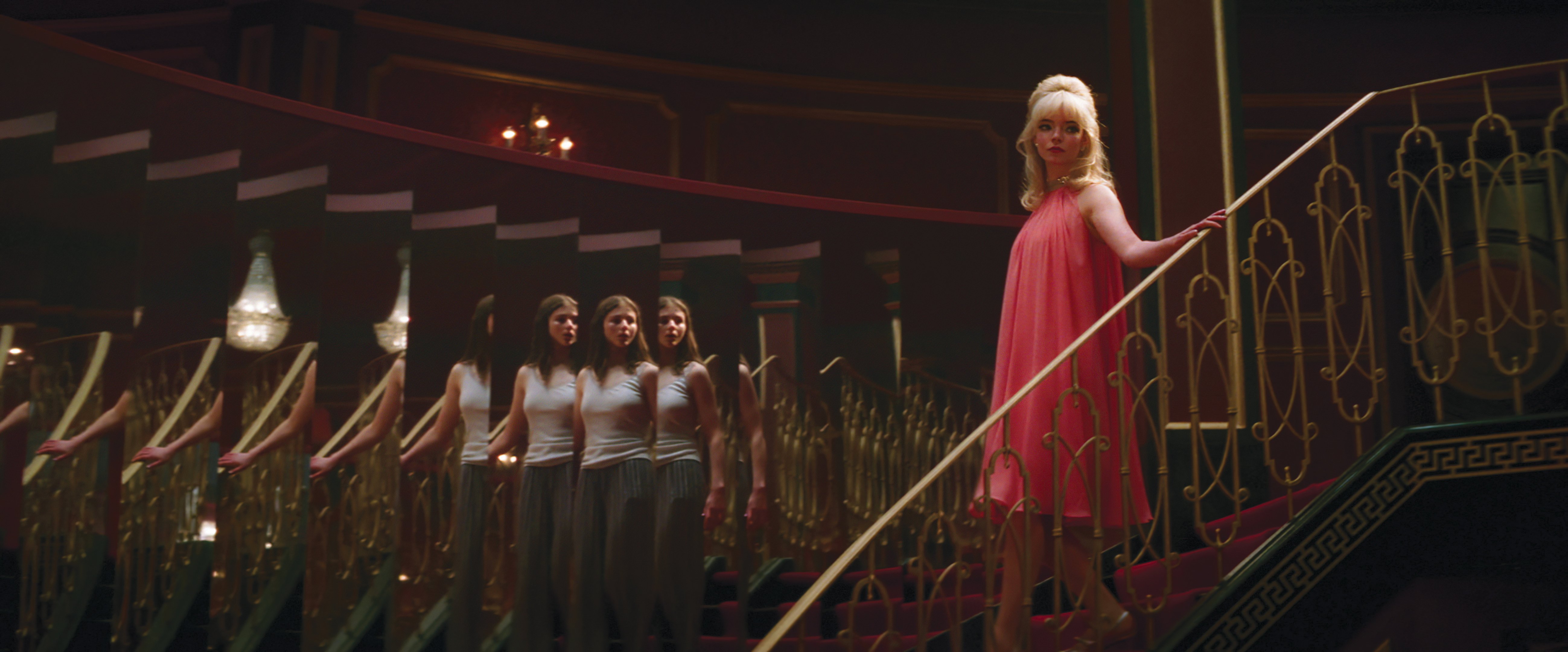 Sandie (Anya Taylor-Joy) descends the stairs, while Ellie (Thomasin McKenzie) appears as her reflection — an effect achieved with the aid of motion control, production design and visual effects.
Last Night in Soho: The Looking Glass
Cinematographer Chung Chung-hoon, production designer Marcus Rowland and director Edgar Wright frame a time-bending thriller.
Jean Oppenheimer
Unit photography by Parisa Taghizadeh, courtesy of Focus Features
London fashion student Eloise "Ellie" Turner (Thomasin McKenzie) finds herself transported 50 years into the past to her favorite place and time — Soho in the swinging '60s. At first, she thinks this time-bending rabbit hole is a dream, but she quickly realizes it's more — she seems to be psychically bonded with a young woman in that era, Sandie (Anya Taylor-Joy), who has come to London to launch a singing career. To help achieve a realistic portrayal of the era, Last Night in Soho's director of photography
Chung Chung-hoon worked closely with production designer Marcus Rowland — who also helped bring Chung up to speed on the shorthand he and director Edgar Wright had developed over the past two decades.
"After 21 years together, Marcus knows Edgar extremely well, and he explained how Edgar works and what he wanted," Chung says of the production designer, who has worked on all of Wright's features. "My biggest fear was how fast the production would have to go to accomplish all that he wanted!"
Says Rowland, "Edgar and I are so familiar with Soho that having a new perspective from Chung proved a tremendous help. Coming from a different culture and looking at Soho with the fresh eyes of a visitor, he helped us focus on things we would have taken for granted. He is a very instinctive cinematographer; he is also extremely funny and charming."
First AC Lewis Hume, who first worked with the South Korean director of photography on The Current War, adds, "Chung is a genius — he thinks outside the box, finding ways of creating effects and capturing shots that I haven't seen others use."

"Coming from a different culture and looking at Soho with the fresh eyes of a visitor, [Chung] helped us focus on things we would have taken for granted."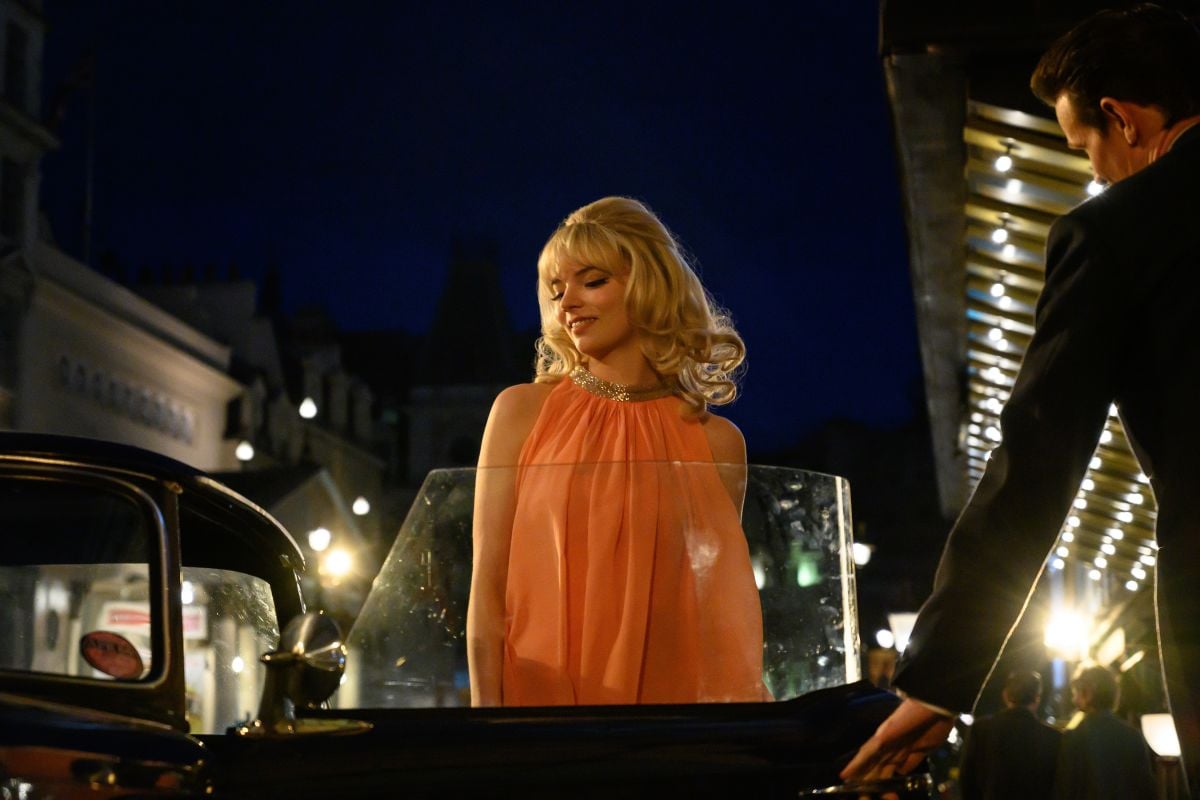 Vintage and Modern Looks
Chung, whose work includes Oldboy (2003) and It (AC Oct. '17), shot most of Last Night in Soho on a combination of 35mm and Super 35mm film (Kodak Vision3 250D 5207 and 500T 5219) with Panavision Panaflex Millennium XL2 cameras. The remainder of the material — principally night exteriors — was shot digitally on Arri Alexa XT Plus units. Chung chose Panavision G and B Series anamorphic primes to render 1960s London, and spherical Primo lenses for the present day.
"For me, a big part of going back to the '60s was the vivid colors," Wright says. "My references were [classic] Technicolor and Eastman color films. The color treatment feels bigger than life — it's not entirely realistic. My specific references were films like Peeping Tom, The Collector and Black Narcissus. [Last Night in Soho] becomes very expressionistic at the end, with the colors becoming more pronounced as the emotion in the movie starts to rise.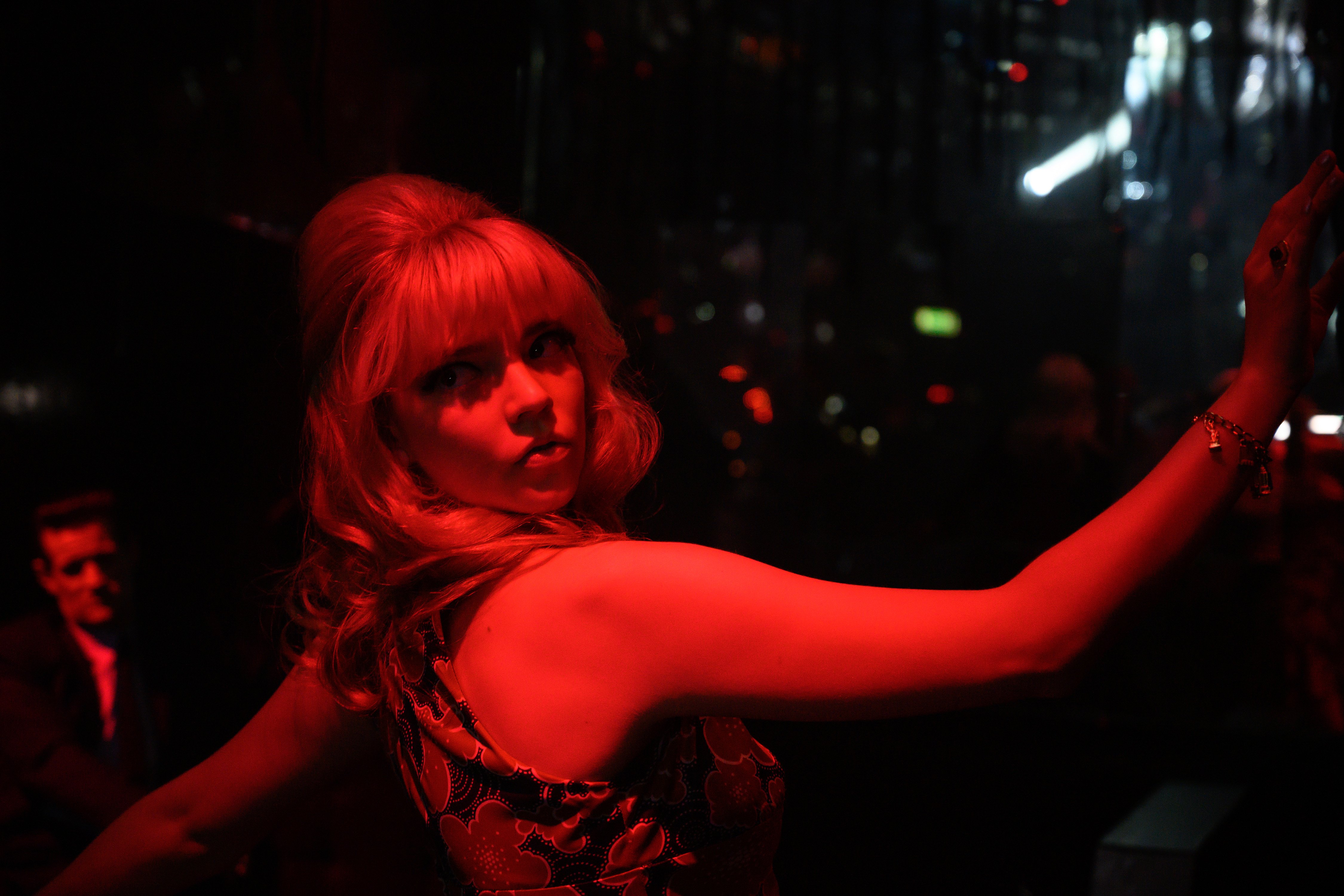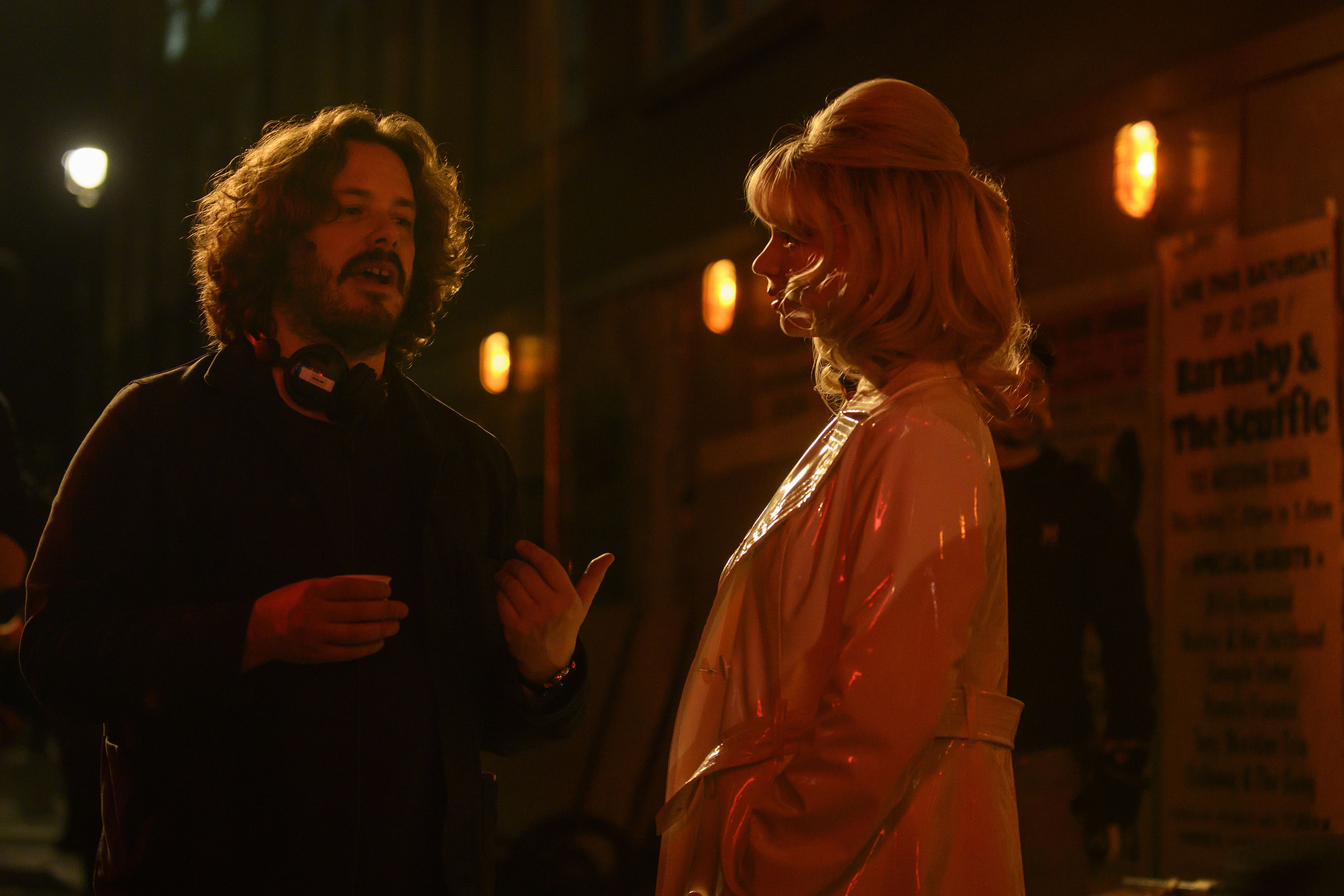 "Contemporary London is not exactly colorless — but bleak and gray," the director continues. "For Ellie, present-day London is, if not ugly, certainly not friendly." Wright also had specific '60s songs in mind for the soundtrack, and the music track was laid down first so that every action, camera move and shot would correspond to a specific beat.
Ellie's first taste of '60s Soho is when she steps into a period-correct Piccadilly Circus. Chung enhanced the color of the location's sodium streetlamps with sodium-gelled sources to create an even warmer and deeper yellow at night, with hints of green and blue.
Neon signs and a glittering cinema marquee light up the sidewalks as wide-eyed Ellie, still in her pajamas, crosses the street, oblivious to the honking cars and buses. A-camera/Steadicam operator Chris Bain made a 360-degree sweep around her, a shot that had to be precisely timed and choreographed because the vehicles in the scene were real (with a few CG cars in the background). The filmmakers practiced the shot for days at an old airfield.
"I usually do my own operating," Chung says, "but this film had so much Steadicam work and was so complicated, I took the B camera."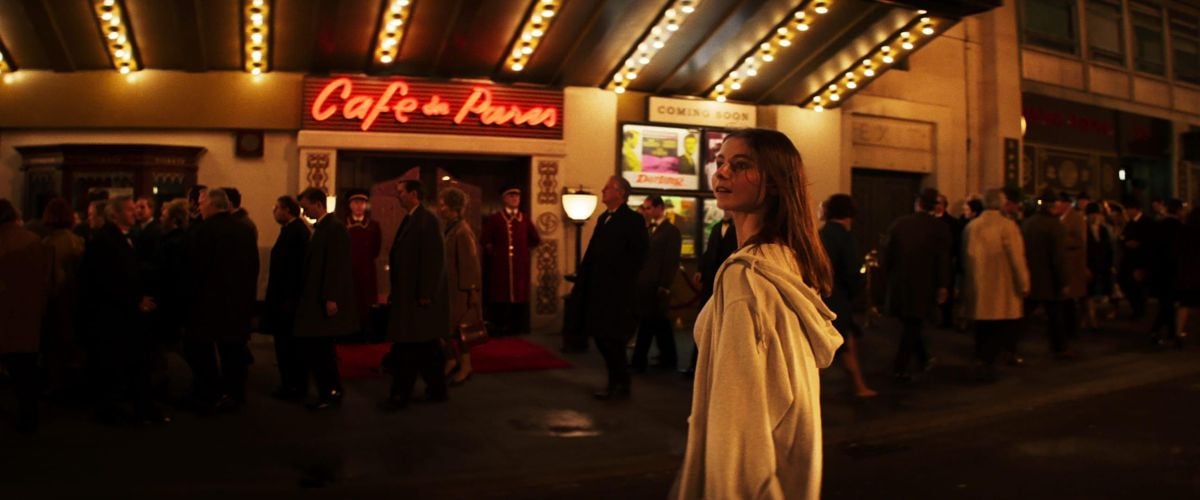 Mirrors, Mirrors
The production's sets included three "double sets" that allowed Ellie and Sandie to appear in the same frame, serving as each other's reflections in mirrors.
When Ellie enters the Café de Paris, she catches a glimpse of herself in the 8'x4' lobby mirror. The second time she looks, though, Sandie is staring back at her. The coatroom attendant approaches and removes Ellie's jacket from her shoulders, and what appears to be the very same attendant simultaneously removes Sandie's coat in the mirror. This moment was achieved with a two-minute Steadicam shot.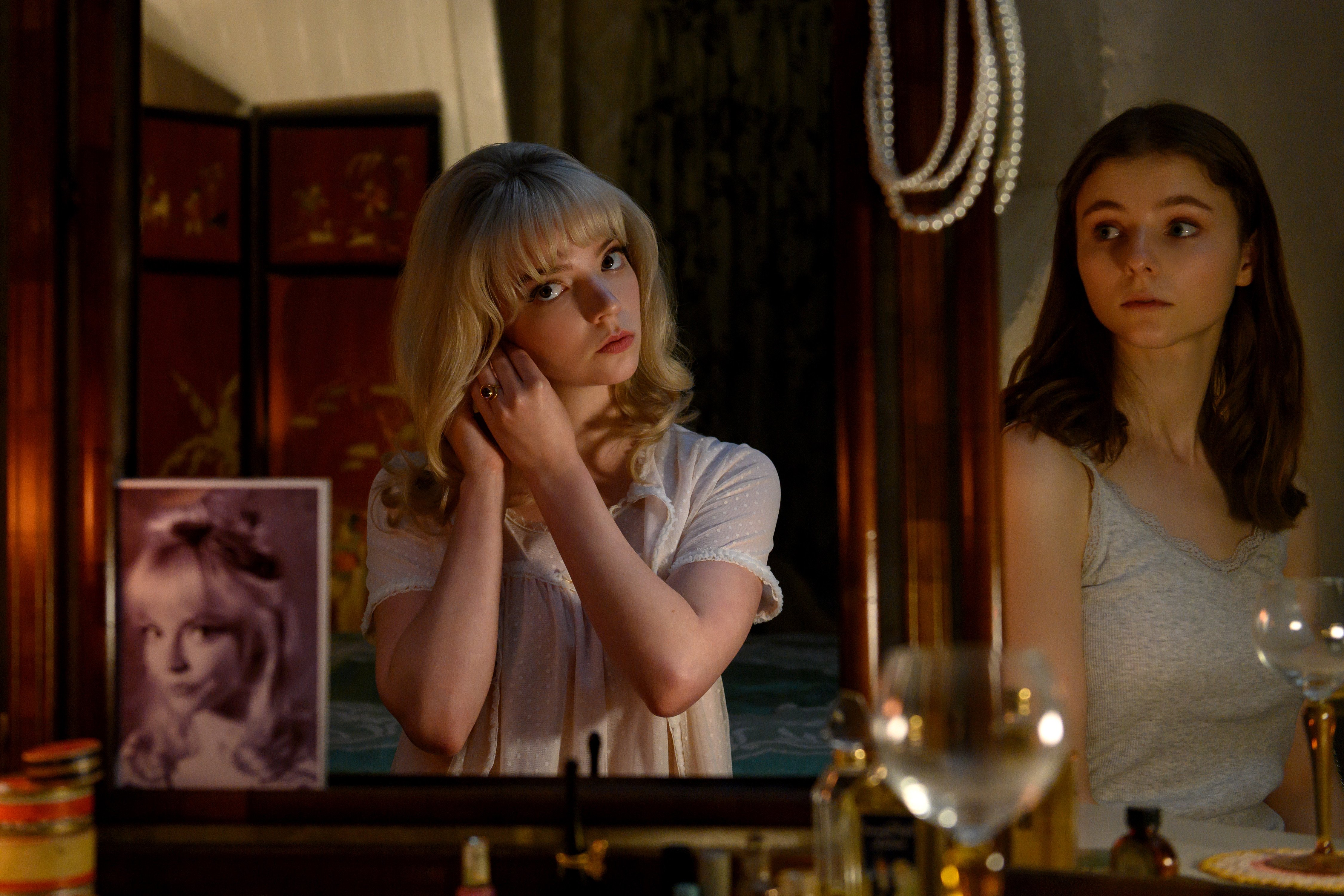 Rowland and crew built two identical lobbies side-by-side, and twin brothers Oliver and James Phelps were hired to portray the coatroom attendant. As one of the brothers moved around McKenzie to take her coat, he walked between her and the camera, allowing just enough time to slide the mirror out, exposing the second lobby set and Taylor-Joy. The other brother removed Taylor-Joy's jacket at the same moment the first one removed McKenzie's.

After exiting the lobby, Ellie follows — parallels, actually — Sandie as she descends a staircase to the bar and dance floor. This, however, was not a double set. Chung explains, "We shot two passes with a [Technocrane] Technodolly, [doing] a simple motion-control move. Sandie walks down the stairs, but we [digitally removed] the mirror covering the wall next to her. Then we ran the shot again, this time with Ellie walking down the stairs [watching Sandie]." Ellie is reflected in several panes of the segmented mirror; each pane was at a slightly different angle.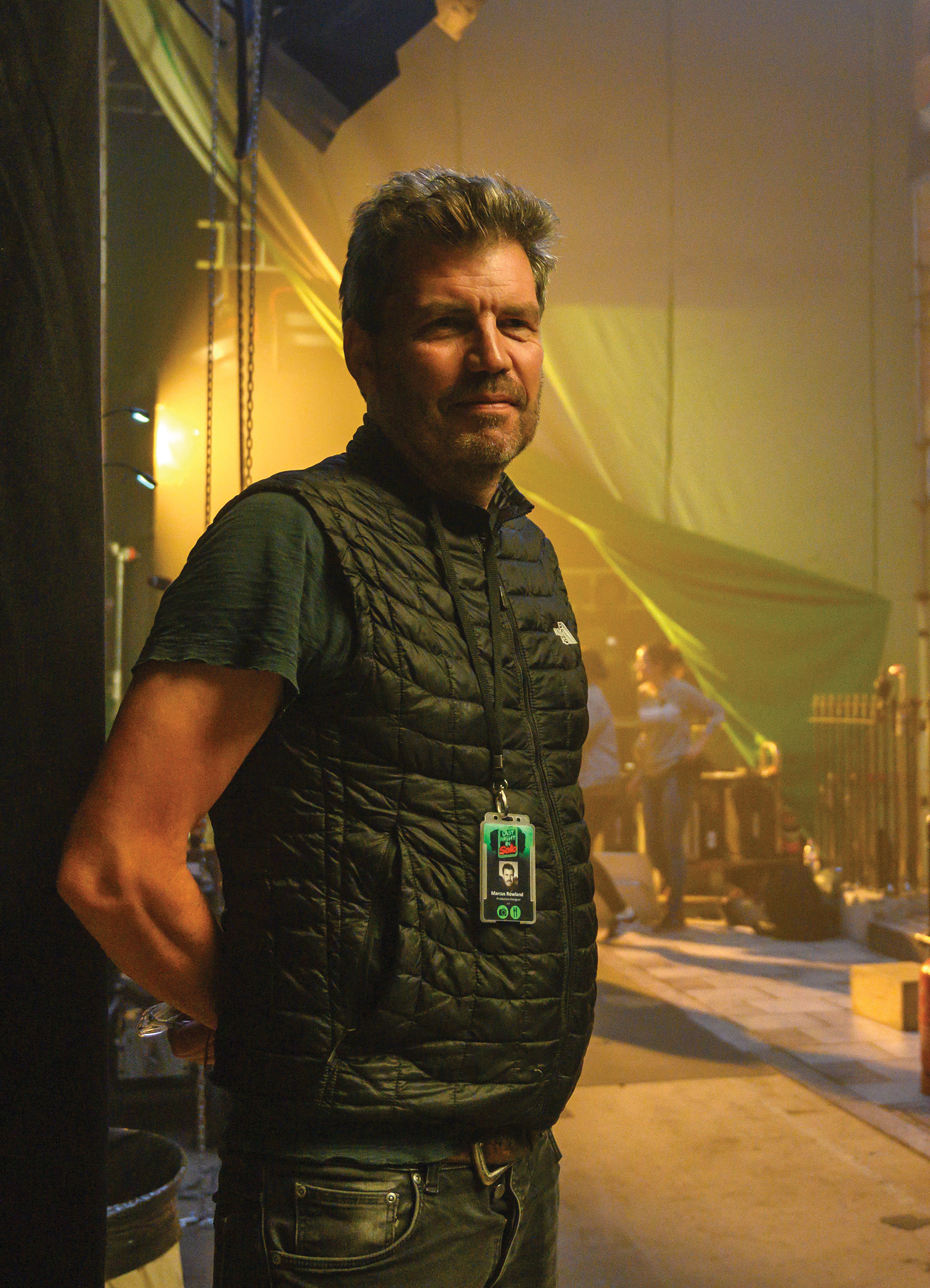 "Basically, it's a repeat move," says Rowland. "Sandie walks down, and we remove her reflection. Then Ellie does the same, and we keep the reflection but lose Ellie." After considering a number of options, "we decided to do the two passes. There is always a bit of experimentation before we alight on the right formula." In post, the shot of Ellie's reflection was flipped to the left side of the frame. "The scene is a clever mix of practical effects and seamless VFX," the production designer adds.
These two sequences encapsulate the feature's premise, and similar sleights-of-hand abound in the movie. For example, when Sandie checks her appearance in a mirror at the base of the stairs, her reflection is Ellie, who can look out at the entire room from her position. Sandie starts chatting with sleazy bar manager Jack (Matt Smith) while Ellie looks on. A few minutes later, Jack joins Sandie at the mirror. "There's a hole in the set [where we placed] a half-mirror," says Rowland. "Jack is reflected in that half of the glass [while Ellie stands in the other half]. Matt's body movement seamlessly hides the join."
For many such scenes, Chung zoomed into the mirrors using an Angénieux Optimo Ultra 24-290mm T2.8.
"There is always a bit of experimentation before we alight on the right formula."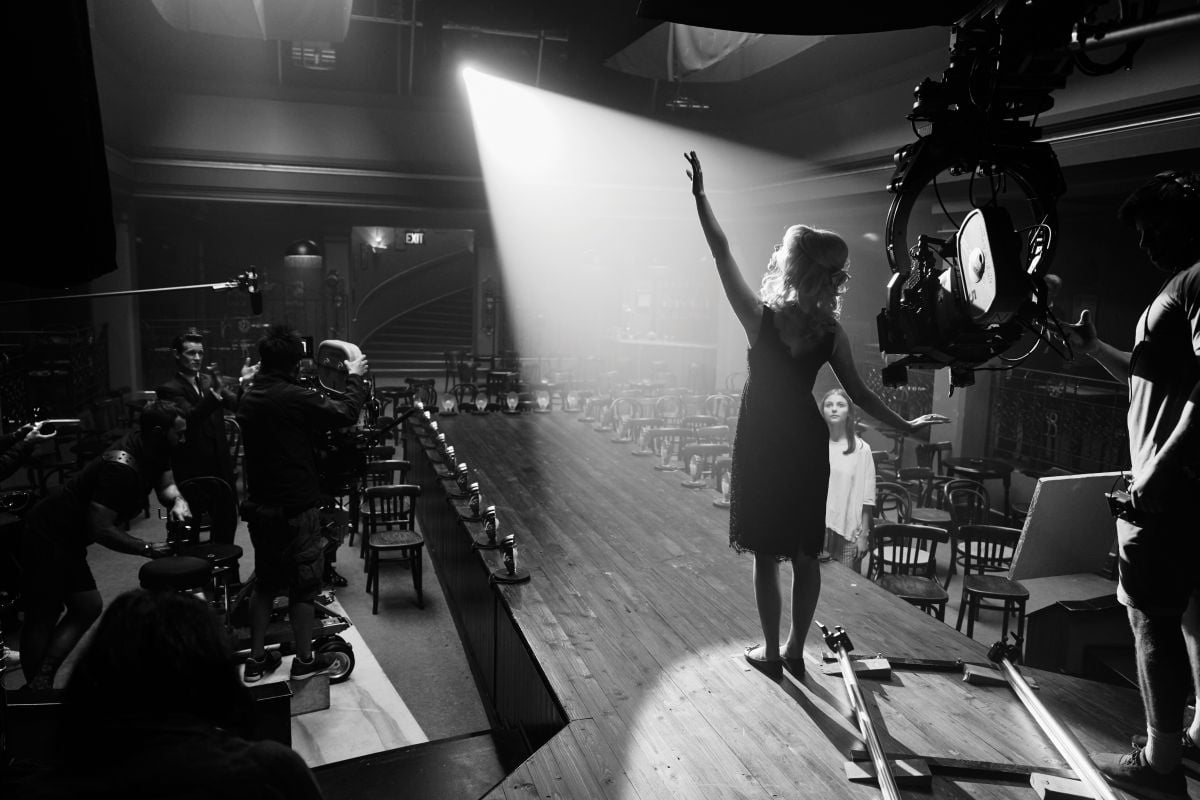 Colors, Choreography and Inspiration
Chung notes with a laugh that he employed "a very old-school idea" to achieve a shifting-color effect when Sandie dances at a seedy locale. "Using an electric drill, a small flashlight and a multi-colored gel, I created a kind of color wheel so that the colors on Sandie were constantly changing," the cinematographer explains.
In another two-minute Steadicam tour de force, we see the crowd dancing, and as Jack and Sandie dance in the foreground, they twirl around and Ellie suddenly appears as Jack's partner. The two women switch out several times. "That looks like motion control, but it isn't," says Chung, who notes that there was also a stitch involved. "Chris Bain [operated this shot], and there was very precise choreography by Jennifer White," as McKenzie and Taylor-Joy ducked beneath the camera to get to their next positions.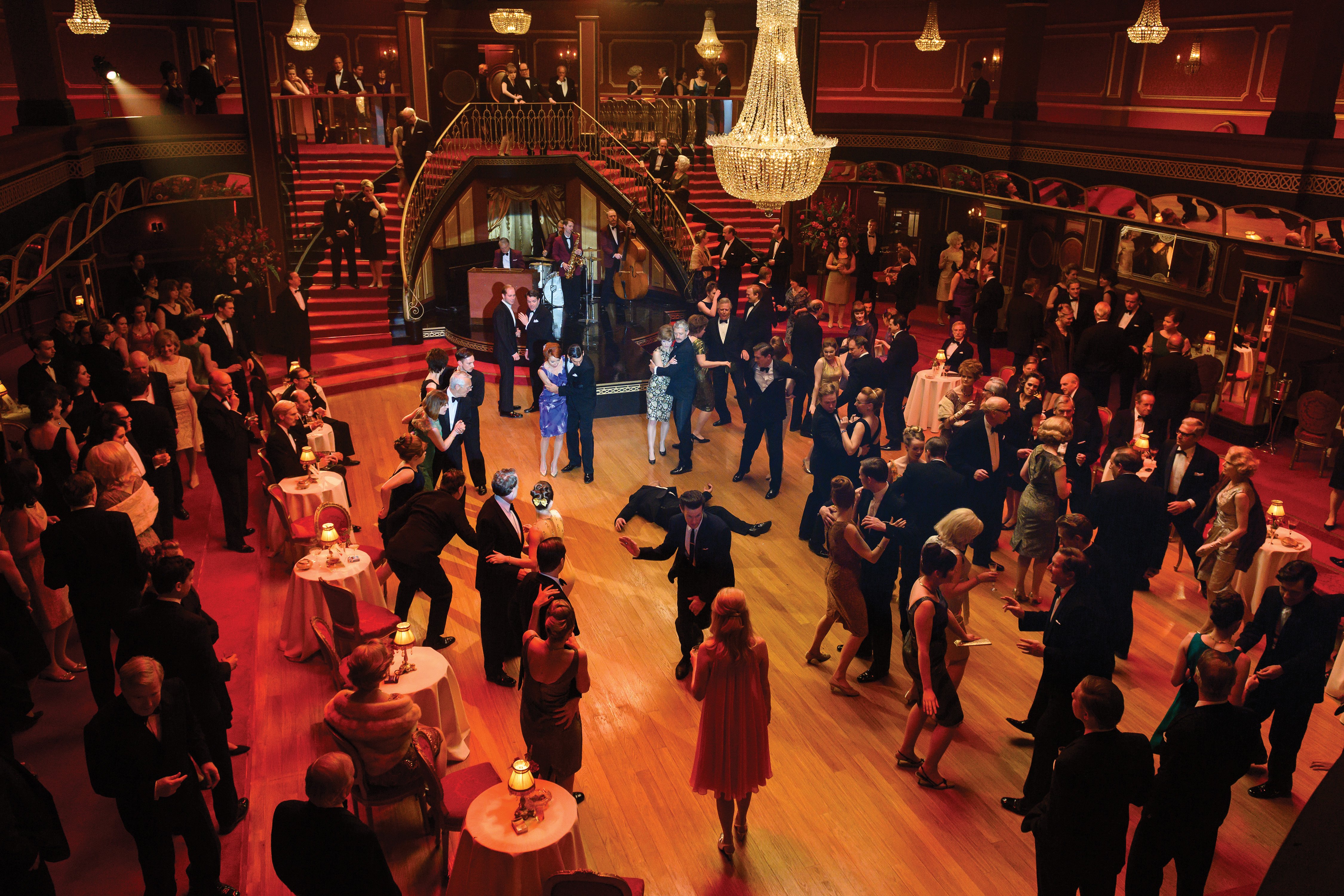 "There was very precise choreography."
Wright — who co-wrote the screenplay with Krysty Wilson-Cairns — notes that he was inspired "by visions I have in dreams. When you're in a dream, you know you are you, but you look like somebody else. It goes into a certain dream logic.

"We wanted the story to have this nightmare quality of being present in a [distressing] scene but not being able to do anything to change it," he adds. "Ellie is able to go back in time, but she can't do anything to change the outcome of events."
You'll find a collection of additional unit photography from the set here.
Tech Specs
2.39:1
Formats: Digital Capture, 35mm, Super 35mm
Cameras: Panavision Panaflex Millennium XL2, Arri Alexa XT Plus
Lenses: Panavision B and G Series, Primo Prime
Film Stocks: Kodak Vision3 250D 5207, 500T 5219
---
The cinematographer became a member of the ASC in 2023.