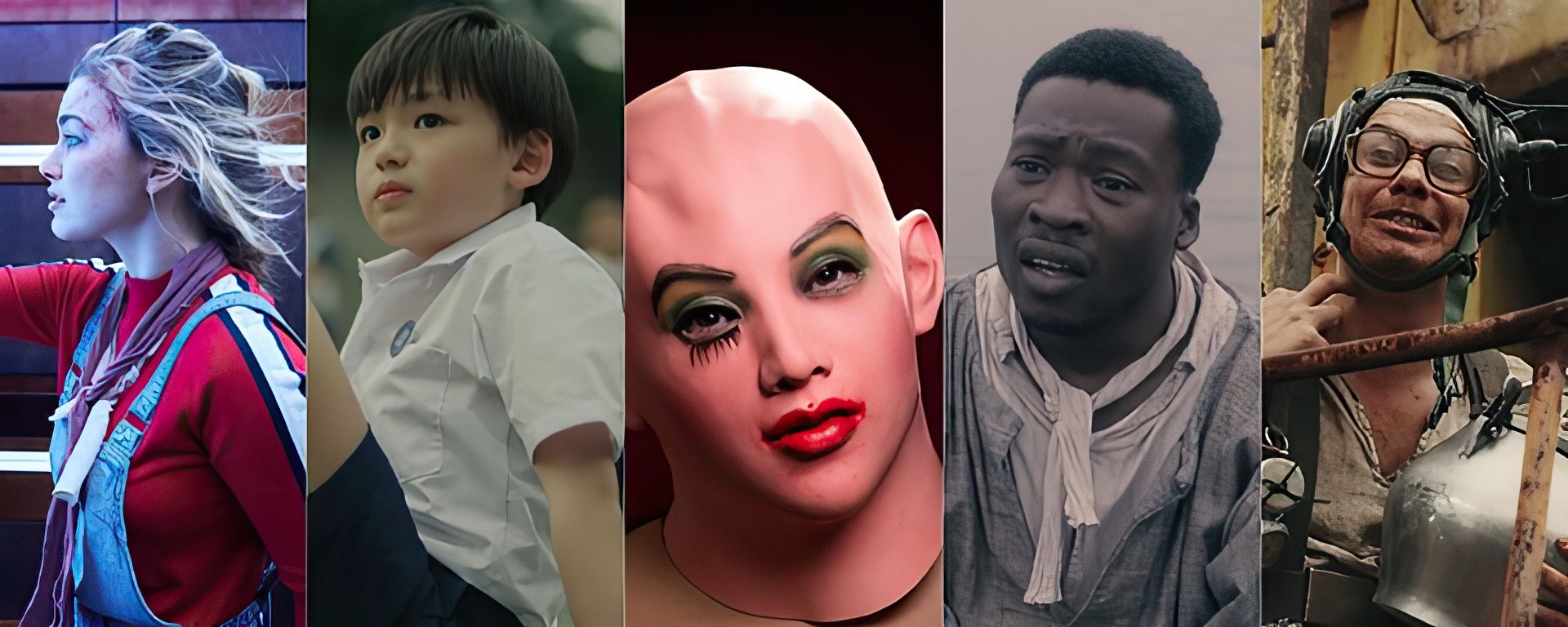 Madrid's CLIMAX Returns: A Compelling Exhibition of Human Resilience
Inside the 2023 CLIMAX Festival Internacional de Cinema Independiente.
ASC Staff
This is a paid promotional post.
Under the artistic direction of Raúl Asensio Diez, renowned journalist and author of "El viaje del olvido", "Leo y Maya", and "La profecía de los sueños", the CLIMAX Festival Internacional de Cinema Independiente is set to present a unique collection of films that weave a thematic tapestry of resilience, identity, and cross-cultural discourse. This year's roster once again illustrates Asensio Diez's commitment to the exploration and celebration of fresh voices, novel perspectives, and the unique power of cinematic storytelling.
The festival spotlights contemporary cinema's evolution, showcasing films that transcend geographical, cultural, and genre boundaries to reflect our globalized narrative discourse.
This year's festival will present a collection of global films that share an exploration of resilience in various forms. Films like Chuck Johnson's "Almost There" offer a poignant portrayal of the refugee experience, while Madison VanDerLinde's documentary, "Children of Disease," showcases familial resilience against chronic illness. Other films such as Renpei Geng's "Dark Swan Lake" and Colin Finlay's "Hearts Road" depict resilience in the form of personal transformation and the fluidity of human life.
The festival embraces cross-cultural aesthetic discourse, a significant theme observed in many of these films. "HAIKU: The Story of a Wilting Trillium" is a compelling example, blending Eastern and Western influences. John F. Uranday's "Depth of Field" echoes and inadvertently pays homage to Bergman's emotional depth and Herzog's exploration of the human condition, while Alexander Sharp's "Salvation" draws inspiration from German Expressionism and Lynchian peculiarity.
Another common thread is the exploration of human frailties and struggles in societal contexts. Vivian Ip's "An Island Drifts" critiques societal expectations in Singapore's competitive landscape, resonating with the societal norms and artistic spirit examined in Valeriy Pereverzev's "Barbara." Victor Shikhatov's "At the Wall" and Dustin James Leighton's "Lostless" extend this theme to existential exploration, emphasizing human fragility amidst disaster and the transformative power of the human psyche.
Films like "Archeìo" and "The Cell" delve into the theme of guilt, guilt as a personal, haunting feeling in Jonathan Moratal's film, and as a symbol of patriarchal oppression in Daryn Snijdewind's work. Both films present a universal exploration of guilt, transcending their Swiss and unspecified geographical roots, respectively. Another gem, Fareed Kairon's "Undertow," navigates the human psyche's depths, exploring regret and reconciliation through a character study echoing the French New Wave.
Identity, both racial and personal, is another crucial theme. "Bark," directed by Laura Coleman and Anthony Penney, scrutinizes racial stereotyping, while Isa Grassi's "SONDER" explores identity and familial ties. Both films present a nuanced examination of identity in a modern context.
The festival also spotlights innovative storytelling methods. Corey Boynton's "Newt at the Museum" showcases the limitless potential of animation, while Nikita Liu's "The Spectators" marks a remarkable beacon of contemporary silent cinema. Harrie Verstappen's documentary "Edgar Palm in Otrabanda" — exquisitely explores music, memory, and place through a nostalgic lens, celebrating Edgar Palm's music and legacy.
Finally, the theme of human struggle in the face of confinement or captivity features in Jesse Dorian's "SVEN" and "The Cell" by Daryn Snijdewind. Both films use elements of psychological horror to examine the human condition and the relentless quest for freedom. Additionally, John F. Uranday's "Trolled" — a horror-thriller that examines the modern phenomenon of online bullying, exploring digital morality.
In conclusion, these films, despite their varied genres, cultures, and themes, are interconnected by shared human experiences and emotions. They collectively offer a cinematic mirror to societal norms, cultural fusion, human resilience, and identity struggles. The thematic tapestry woven by these films contributes to an enriching cinematic discourse, effectively blurring boundaries between the East and West, reality and fantasy, resilience, and struggle, all while celebrating the power of visual storytelling.
Join us at the CLIMAX Festival Internacional de Cinema Independiente to explore the intersection of societal norms, cultural fusion, human resilience, and identity struggles. All are welcome to partake in this cinematic celebration.
In addition to these curated film blocks, the main highlights of the selection and the Best Picture contenders of the season are:
• "An Island Drifts" (Singapore) · Vivian Ip
• "Rising Wolf" (Australia) · Antaine Furlong
• "The Isle" (UK) · Matthew Butler-Hart
• "Bad Furniture" (USA) · Randall Maxwell
• "Miki Maniaco" (USA) · Carla Forte
• "The Muse" (USA) · Max Karpylev
• "Baby Boom" (Norway) · Thomas Lunde
• "I Who Have No One" (USA) · Pierre Tsigaridis
• "Ghostwritten" (USA) · Thomas Matthews
• "On Sacred Ground" (USA) · Josh Tickell, Rebecca Tickell
• "Tutto Crolla "Everything Collapses" (Italy) · Stefano Recchia
For more information go to www.climaxfilmfest.com