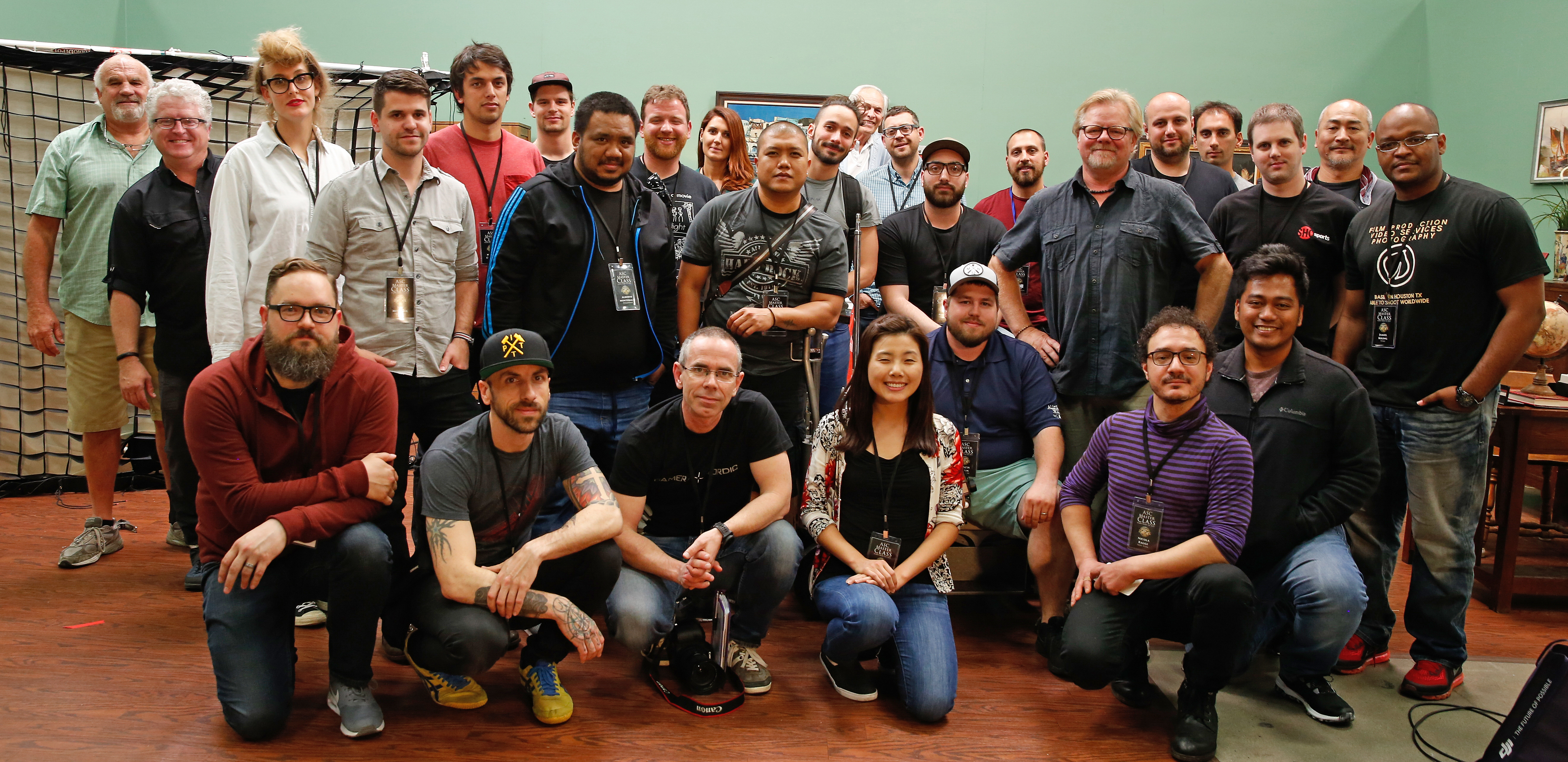 My ASC Master Class: Yeon Jin Lee
Program participants discuss the impact of attending this intensive five-day program in the art and science of cinematography.
ASC Staff
Program participants discuss the impact of attending this intensive five-day program in the art and science of cinematography.
"The ASC Master Class, in addition to providing insights into the art and science of cinematography, helped me get into the top graduate film programs, connected me to a brilliant colorist for my short film and gave me access to the mentorship and support of ASC members and my classmates. Finally, attending the Master Class confirmed my decision to become a live-action, narrative filmmaker.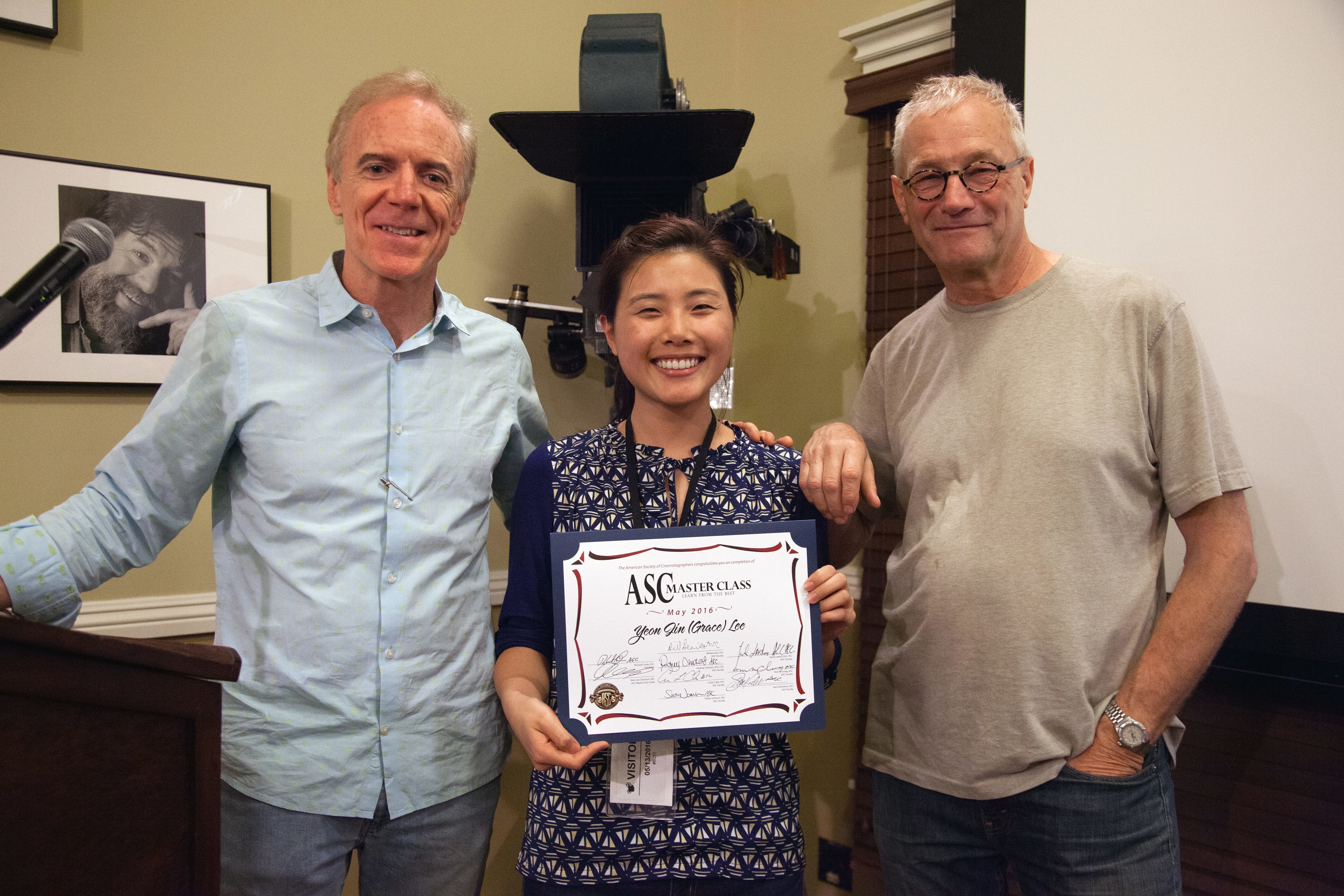 "After graduating with a degree in engineering from UC Berkeley, I started working as a computer scientist at NASA while learning about filmmaking through attending evening classes at a community college and reading the American Cinematographer magazine. When I saw an advertisement in the magazine for an upcoming ASC Master Class, I knew I had to sign up. I had shadowed Daryn Okada, ASC as part of my undergraduate research project in image processing. Talking with Daryn, although only for couple hours, had been eye-opening. I could only imagine what five full-days of being surrounded by ASC members would teach me.

My ASC Master Class instructors were Bill Bennett, Rodney Charters, Curtis Clark, Shelly Johnson, Jacek Laskus, Don McCuaig and Sam Nicholson. All of them were incredibly generous with their knowledge and very eager to pass their insights on to we young filmmakers. There were about seven additional ASC members who were at the Clubhouse as mentors to answer any questions. They were so approachable that I felt free to ask about anything, and I did: We talked about work-life balance, working with directors, having a family, cinematography, and graduate film programs. I remember meeting Amy Vincent, and she — along with talented female students I met in the class — became the role model who confirmed my possibilities that I too could do this.

"It has been more than a year since I attended my ASC Master Class in May of 2016. I'm still in touch with many of the ASC member instructors and my fellow students. We regularly send each other email updates. Chris Chomyn, ASC, whom I met at the Master Class, is also a faculty member at the USC School of Cinematic Arts. Chris mentored me about graduate film programs, proof-read my application essays, connected me with his former students at USC, and gave me feedback on my sample works.

"When I was looking for recommendations for a colorist for my short film, I reached out to my ASC connections. Shelly Johnson gave me a number of his colorist, Bradley Greer at KyotoColor. Bradley is the real deal. His resumé includes 12 Years a Slave, Percy Jackson and Oldboy, among other numerous other award-winning films. Bradley came on board as a volunteer colorist for my first live-action narrative short film, Driving While Undocumented. He patiently listened as I described the story and the theme, and translated my amateur direction into emotionally resonant colors. Thanks this experience, our short film has fantastic color and I have become a better filmmaker.

"Driving While Undocumented recently wrapped postproduction, and I shared the completed film with my Master Class instructors and classmates. Many wrote back after watching Driving While Undocumented to wish me and the film well. Among those thoughtful emails was one from Shelly Johnson, who ended his email with the following:

"Also, a reminder to this ASC Master Class... please stay in touch with the ASC and please come visit us! You're all so sharp and I believe in this class! Wish you all much continued success!"
"It has been a fruitful journey since I took the ASC Master Class, and I'm deeply grateful for all the connections and insights I've gained through the experience. I would, without a moment's hesitation, recommend attending the ASC Master Class to any filmmaker." — Yeon Jin (Grace) Lee
Click here for complete course details for upcoming ASC Master Class sessions. Register now here.