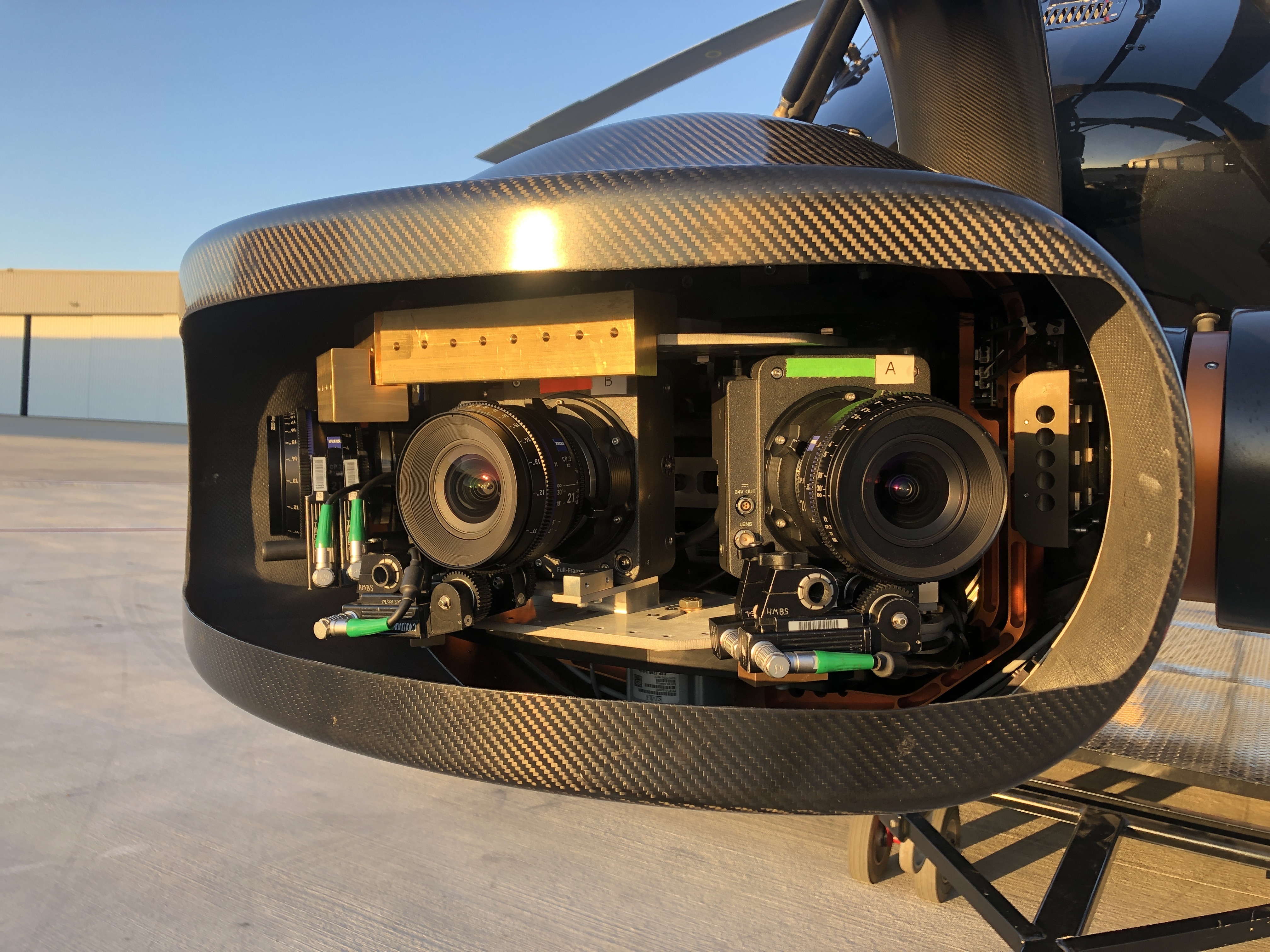 Pursuit Aviation Launches Hammerhead
The three-camera-array system was developed for Sony Venice cameras and uses Zeiss CP.3 lenses.
ASC Staff
The three-camera-array system was developed for Sony Venice cameras and uses Zeiss CP.3 lenses.
Pursuit Aviation has launched the Hammerhead, a new integration for the Shotover three-camera-array system developed specifically for Sony Venice cameras. The Hammerhead gives filmmakers unparalleled capability to capture ultra-high-resolution large-format imagery in both daylight and low-light conditions.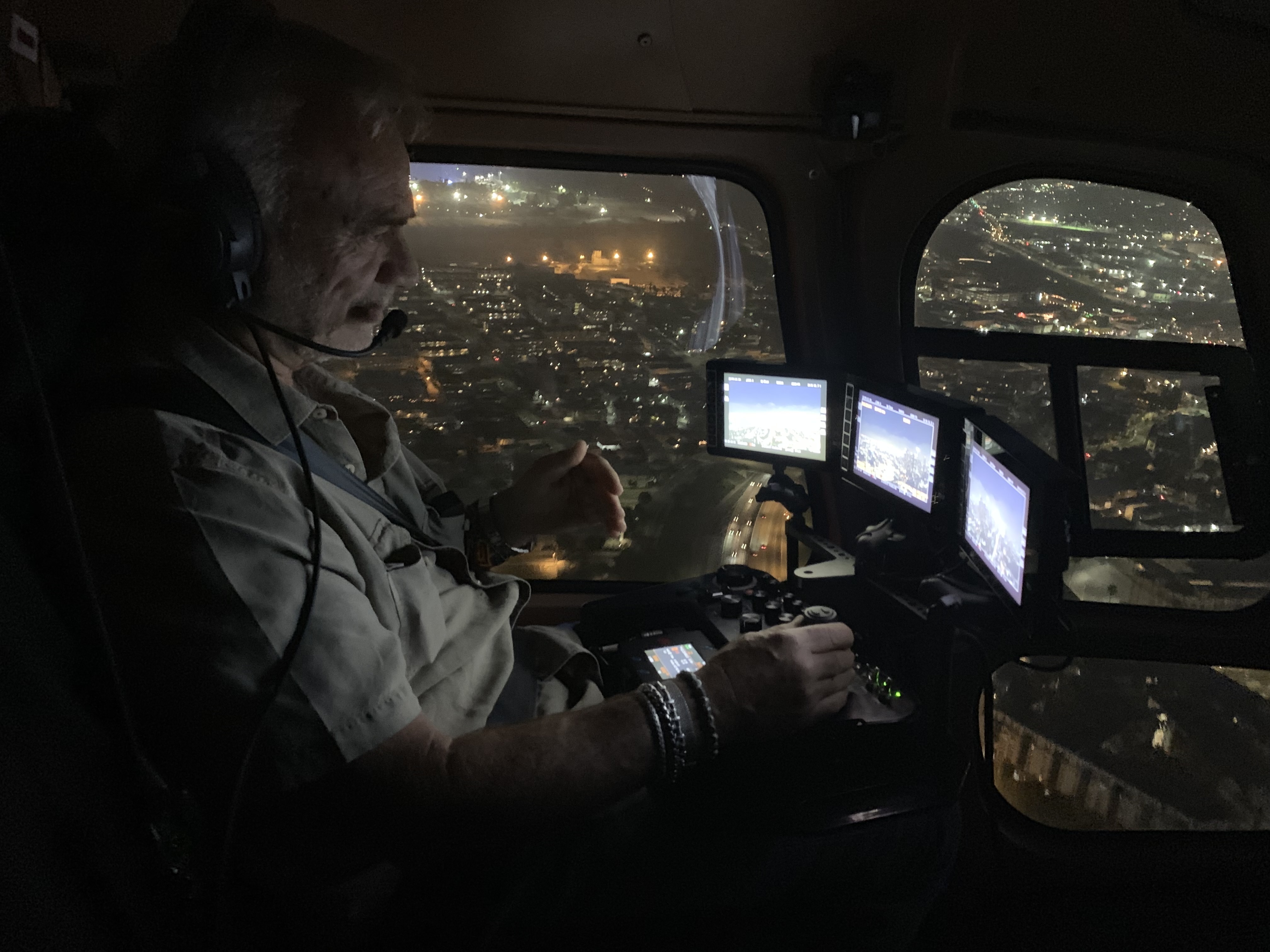 To develop the Hammerhead, Pursuit Aviation modified the Shotover gimbal to accommodate Sony Venice cameras and Zeiss CP.3 lenses, delivering a field of view of up to 220 degrees. The proprietary control system allows the three-camera array to sync together and deliver images of up to 16K resolution. By configuring the Zeiss lenses within the system to capture Venice metadata, the system gives the post team a head start in correcting elements. These features open up new possibilities, offering increased maneuverability and time and cost savings.

"We are proud to introduce the latest in cutting-edge aerial film technology to the industry with our proprietary Hammerhead system, which offers unmatched creative solutions for Sony Venice filmmakers," says Steve Taylor, managing director for Pursuit Aviation. "This project couldn't have been accomplished without the support of Sony, Stargate Studios, Radiant Images, Zeiss, Shotover and Semote. As the only company with the ability to offer the innovative Hammerhead system at up to 16K resolution, Pursuit Aviation continues to shape the future of new possibilities in aerial cinematography."
The Hammerhead is now available for television, movie and commercial shoots.
Earlier this year, Pursuit Aviation, along with its partner XM2, announced Whiskey Wheels, a first-of-its-kind setup inside a helicopter that delivers a new way of shooting aerial scenes.