The Ecto-1 is in hot pursuit, with a new generation of Ghostbusters amidst a new landscape.
Eric Steelberg, ASC and Jason Reitman Reunite for Ghostbusters: Afterlife

The cinematographer and director discuss their longtime creative collaboration and how it served this, their most complex project to date.
David E. Williams
Production photos by Kimberley French, SMPSP, courtesy of Sony Pictures
A new project is often an opportunity for a cinematographer to forge a fresh creative working relationship with a director — but for a few, it's the chance to work again with a close friend. And in the case of Ghostbusters: Afterlife, there's much more to the story.

A direct continuation of the iconic Ghostbusters films of the 1980s, both of which were produced and directed by Ivan Reitman, Afterlife features young protagonists teaming up to carry on a mission started decades before. Art mirrors life in this sequel as the veteran filmmaker is again producing, but his son Jason is now at the helm, marking his eighth consecutive feature collaboration with Eric Steelberg, ASC in just 14 years.
The duo's previous feature projects are Juno; Up in the Air; Young Adult; Labor Day; Men, Women & Children; Tully; and The Front Runner — an eclectic mix of drama and comedy, but all human-scaled, modestly budgeted screen stories.
The pair originally met in their teens while making short films in the late 1990s, when both were beginning to learn their craft. "I was working on a film being made by a mutual friend from Jason's high school," Steelberg says, "and Jason was acting in it. We just stayed in touch, we did a few more shorts, he went off to USC, and it snowballed from there."
"I can't tell you exactly why we ended up in the American West, but it seemed like an opportunity for rebirth."
— Jason Reitman
With a chuckle, Reitman notes, "While I was an actor in that first short, I was just a production assistant on the second one we worked on together. Eric's been the cinematographer since day one, while I've just been slowly rising up the call sheet."

Steelberg retorts, "But on the first of Jason's own short films I worked on, I was the focus puller. That was the first of two occasions I've done that job, both of which were on his shorts. But when it came time to do some re-shoots on that project, I came back as cinematographer, and we did them at Panavision Hollywood."
Some 20 years and many projects later, the pair would see the first teaser trailer for Ghostbusters: Afterlife debut in December of 2019. Neither was dwelling on their creative partnership's milestone two-decade mark, as this was a few months after the production's wrap in Alberta, Canada, and they were now deep into postproduction to meet their original release date of July 2020, which was ultimately pushed due to Covid-19. "It doesn't feel like some kind of anniversary, because I feel like I've known Eric forever," says the 44-year-old director. "It has come to the point where there's a hive mind at work when we talk about things. People often mistake the director/cinematographer relationship as one that's all about cameras, lighting and lenses. The truth is that it's all about language and sharing something emotive that there are often no words for.
"What happens over a long relationship is that you're building upon so many previous conversations and experiences that there becomes a complete immediacy to how you collectively shoot something. I may have no idea where an idea came from, if it originated from one side or the other, but once we're on the same page as to how the audience is supposed to be feeling in a given scene or moment, the execution almost becomes automatic."

While Reitman has not made a feature without Steelberg since his first — Thank You for Smoking, photographed by James Whitaker, ASC — the cinematographer has learned from shooting films for other directors, including Ivan Reitman on Draft Day. "One thing I've realized about us through working with other people is that our point of view is always in sync," he explains. "Storytelling in filmmaking is all about point of view. It's one thing that makes one director's movie different from another's. But Jason and I always look at a story and feel the same way or want to tell it the same way using that shared language. And what are the odds of sharing that creative perspective so closely with another person? Maybe we've developed it over time, but we've always had it, even at the beginning."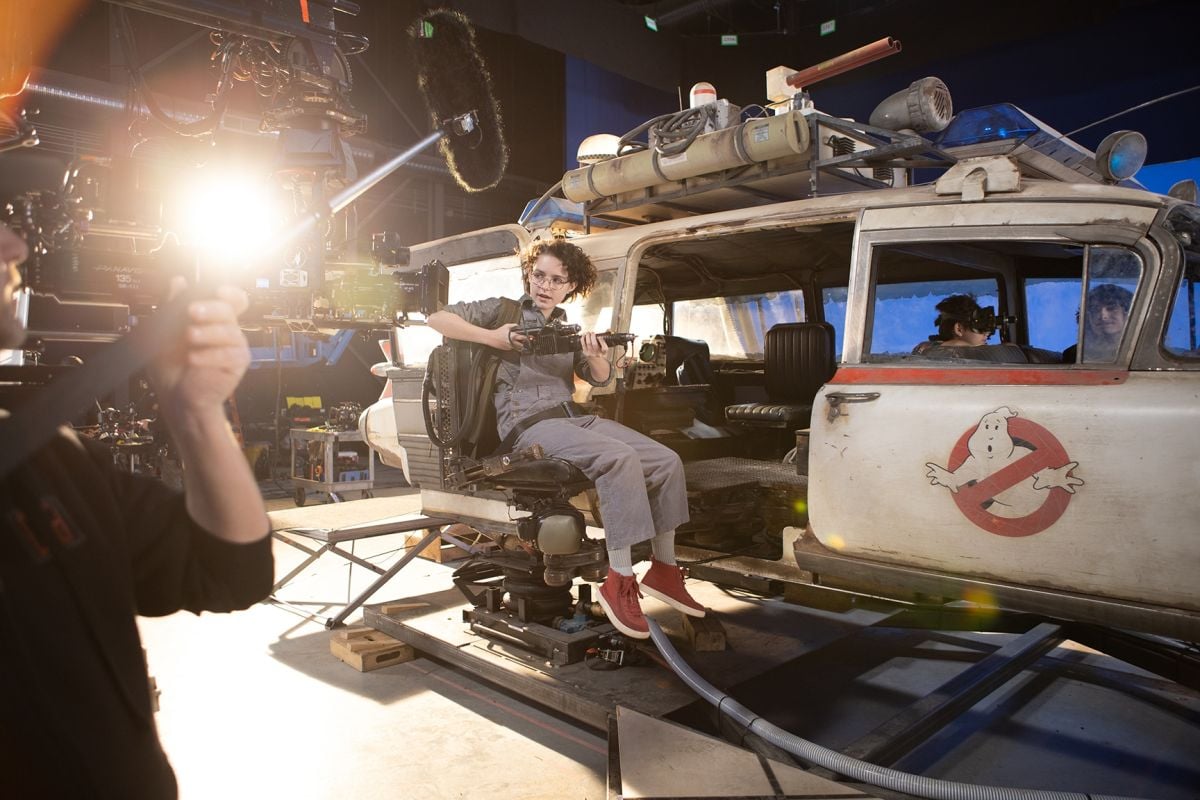 Adds Reitman, "Having shared that with someone since you were a kid is also crazy. We have a family of people we work with on our projects — not just the camera department, but our AD, sound mixer and others — but none of them go back as far as Eric and I do, all the way back to being teenagers. We met before we had driver's licenses!

"It's like a marriage, and, frankly, it's lasted longer than both of our actual marriages. And it's a relationship that builds and changes and morphs, and suddenly you don't know how you got to be so close to each other. And there's a realization at some point that this is my partner for life, and that's going to make all the problems easier to deal with and all the good stuff better."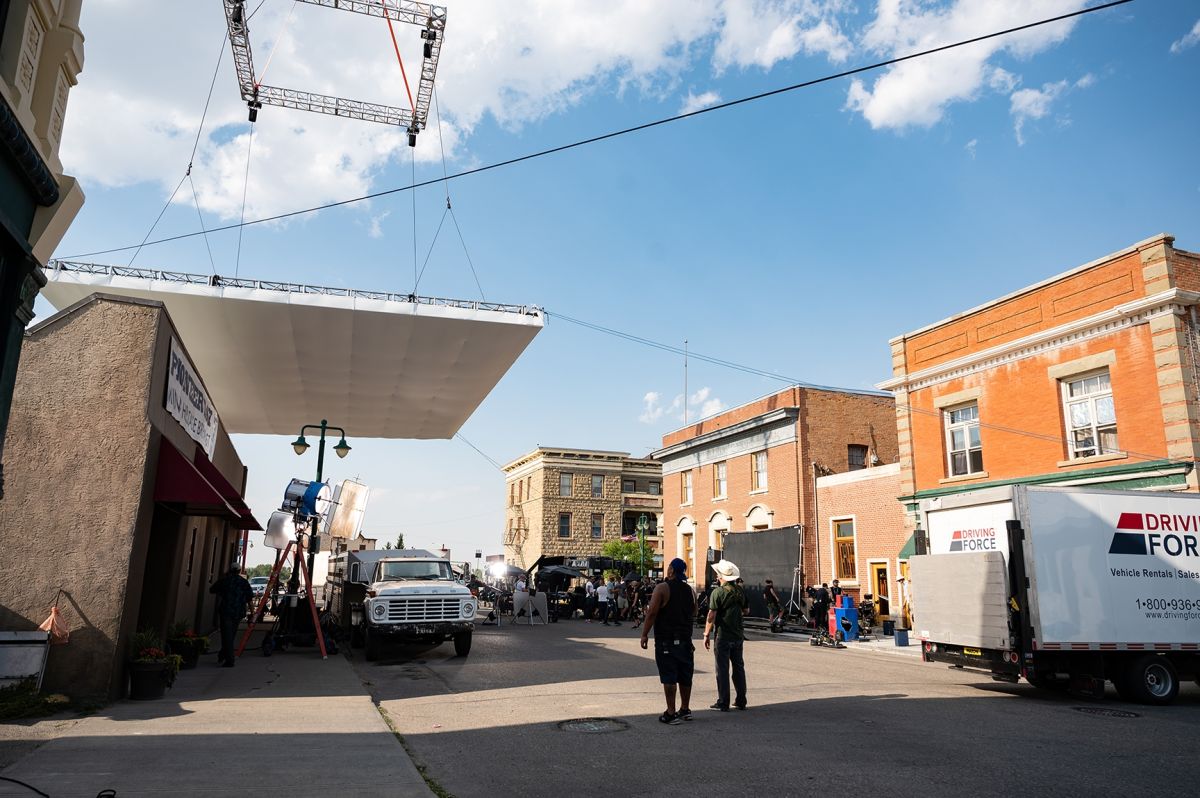 Says Steelberg, "I don't think it was even something that happened on set. It was probably while [we were] between projects, reflecting back and realizing the satisfaction of what [we've] accomplished together."

While neither knows how many collective shooting days they have shared together "on shorts, feature films, commercials," Reitman says, in the case of Afterlife, "there's nothing I can really point to that helped us prepare us to do this project. It has been the totality of our experience.
"I think one key to our success is that with each film we've accepted a new challenge," he continues. "Up in the Air taught us about the scalability of filmmaking. We shot in five different international airports with a movie star [George Clooney], going to new emotional depths we'd not reached before. Labor Day was our attempt at shooting a classic American romance with this golden light — a summer film that always felt like it was shot at the perfect time of day. The Front Runner was our attempt to make a 1970s film, and we were obsessed with Michael Ritchie and Robert Altman and what it might have been like to be in their shoes, working out the motivation for a scene. Now, with Ghostbusters, we have the ultimate challenge of making a genuine tentpole, franchise-type movie, but making it as grounded as possible."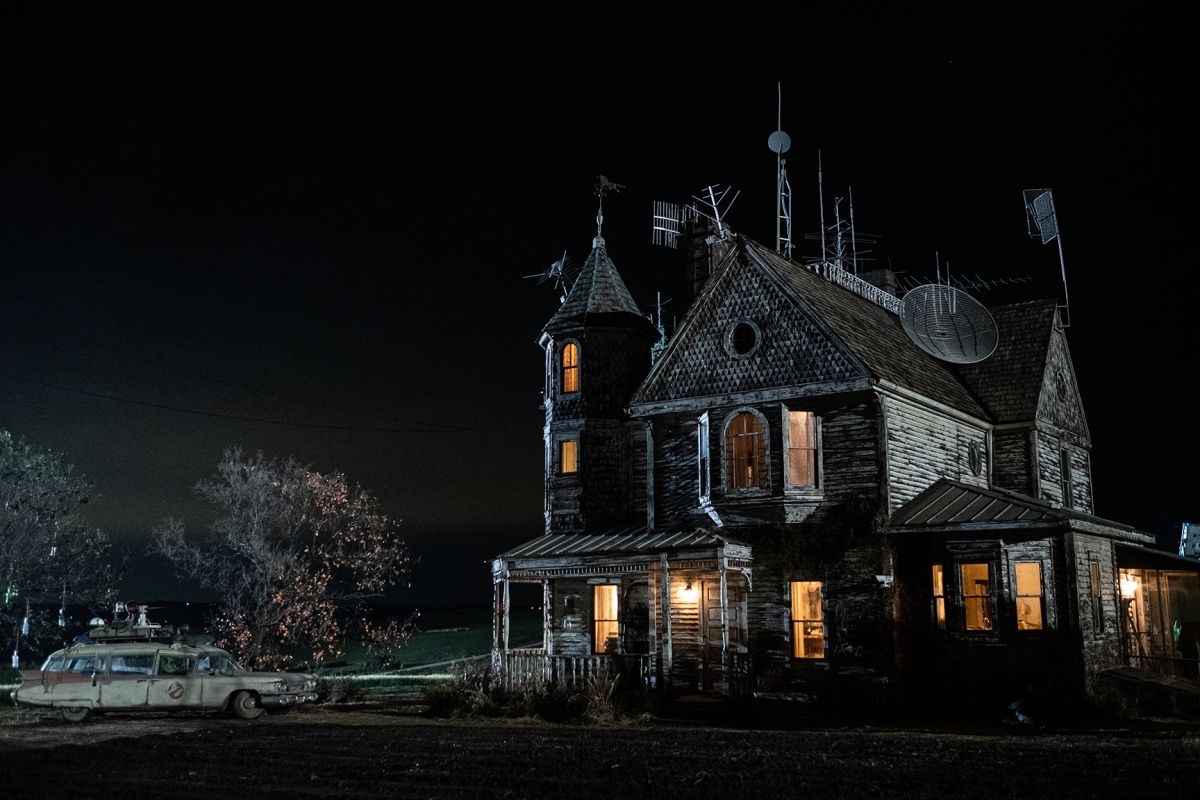 Part of this approach was avoiding production techniques that would call too much attention to themselves or suggest an impossible point of view. The duo partly found their way by studying the cinematography that László Kovács, ASC lent to the 1984 original. "We were constantly thinking about how he and my father would have shot things," Reitman says. "[We would ask], 'Where was the technology at the time?' They didn't have virtual cameras, and even using Steadicam was a reach because that wasn't in use as much in 1984 as it is today." However, this is not to say the filmmakers deprived themselves of today's tools, as they shot in Panavision anamorphic using T Series lenses paired with Arri Alexa LF cameras.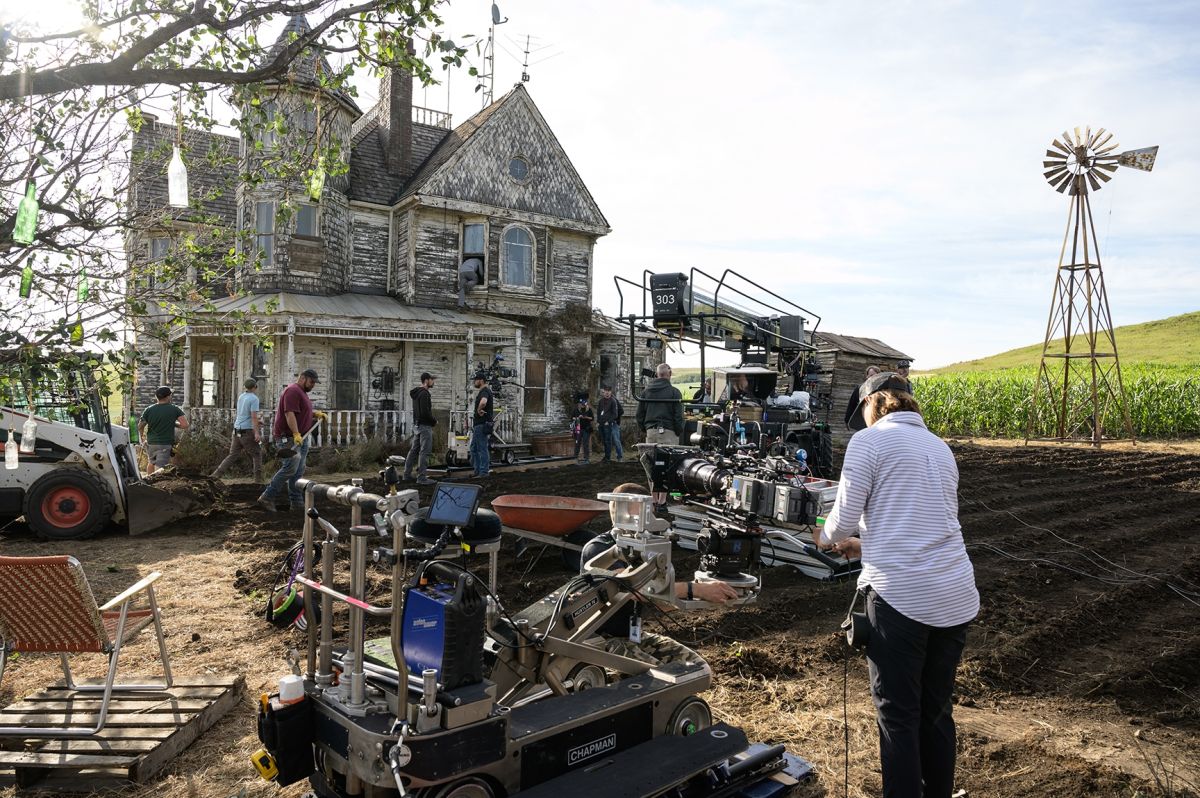 "Our visual approach is similar to my father's films as well, [because] we have a similar story. Our grounded characters [also] interact with the paranormal, which is thrilling, yet they are still allowed to have human moments," Reitman explains.

Kovács' lighting in the original was unusual in that he sought naturalism in the face of a frightening, fantastical and comedic story, avoiding the visual extremes of those genres — chiaroscuro, expressionistic, or bright and flat. "For a third of the audience, Ghostbusters was a comedy, for another third it was science-fiction, and for the rest it may have been the first horror movie they ever saw as a kid," Reitman notes. "Eric and I were both seven years old in 1984, so it was all those things. It was funny but also scary — the Library Ghost at the beginning was terrifying! I thought there was a 'terror dog' under my bed for a year! So Ghostbusters belonged to everybody already, because they all had their own experiences with the movie. This was the first film where we had an audience expectation."
In crafting Afterlife, Reitman adds, "We had to determine what the comedy looked like, what the science-fiction looked like and what the horror looked like. It was like making three films in one."
What passed for "naturalism" in the 1980s is a far cry from what is accepted as such today, in part because of the slow film stocks that were available at the time: about 125 ASA. "László generally wanted motivated lighting that would not draw attention to itself, which would then allow the supernatural sequences to appear even more unusual and have real impact," Steelberg explains. "But everything had to be lit for exposure, with key and fill. Today, naturalism can be accomplished with practicals alone by just using a high ASA or shooting wide open.
"While the prior films made great use of their setting, we sought to do the same with ours. The landscape became a new character."
— Eric Steelberg, ASC
"We reserved flourish and style for moments that required it, or would serve as punctuation, as opposed to being the method in itself. For any scenes with the paranormal, or ghostbusting, there was always the risk or option to go super-stylized. We had more production assets at our disposal than we'd ever had, yet we tried to remain restrained and go fantastical and expressionistic where it would really count. We were after a heightened, believable naturalism that wouldn't distract from our story or characters, or make the story [seem] detached from reality and feel like a video game."

Following Kovács' lead also helped the duo keep Afterlife in the Ghostbusters universe despite the new film's unique milieu — with the wide-open spaces and rolling hills of Oklahoma replacing the man-made cityscape of Manhattan. "When people think of Ghostbusters, they generally also think of Days of Heaven," Reitman jokes. "But in terms of our story … I've spent years telling people I'd never make a Ghostbusters film. I was terrified of entering the shadow of my parents. Eric and I had that conversation for years. Yet these characters came to me, and I had a mental image of a girl firing a proton pack into a field of corn that turned into popcorn, and she eats it, and then of a teenage boy who doesn't even have a license drift-racing the Ecto-1 through another field of corn. I didn't even know who these kids were."
When key castmember Harold Ramis died, which led Reitman to sadly conclude that Ramis' character, Egon Spengler, would be de-ceased in the Ghostbusters universe, "the story started to come together in this new location," the director adds. "I can't tell you exactly why we ended up in the American West, but it seemed like an opportunity for rebirth, and to reinvent what a Ghostbusters film could be. It didn't have to take place in New York, or even in America."
The new rural setting immediately appealed to Steelberg. "It expanded the nature of this universe," he says. "Ghostbusting isn't just something that happens in Manhattan with these metropolitan characters. And while the prior films made great use of their setting, we sought to do the same with ours. The landscape became a new character." To this end, location scouting in Alberta — very close to where Days of Heaven was photographed — started to affect the script, as the filmmakers sought to make the best use of their environment.
Part of the scouting process involved seeking out a practical location to serve as the ramshackle farmhouse formerly owned by departed Ghostbuster Spengler, which is central to the story. Drawn to this sparsely populated locale, his heirs arrive with hopes of a desperately needed inheritance, but instead discover the dilapidated dwelling and barren surrounding grounds are Spengler's actual legacy — constructed as an elaborate trap to thwart the supernatural.
While Reitman and Steelberg's indie roots helped foster the joint creative perspective that has served them well, seeking solutions outside their sphere of experience was an eye-opener on Afterlife. "We scouted quite a few houses, but nothing was quite right — either too small for production or the wrong style," Reitman recalls. "At some point in prep, our production designer, François Audouy (Ford v. Ferrari), whom we had not worked with before, just said, 'Oh, we can build that' — on location, exactly on the spot that would be to our best advantage. But because we would have a lot of nights and could only shoot with our young cast for very limited hours, we also needed to shoot onstage, to simulate night."
With a smile, Steelberg remembers, "François looked at our coverage plans for these scenes and said, 'We have the budget to build that on stage as well' — a complete, one-to-one scale duplicate of the location house. Jason and I had never had that kind of support on our other films, so it was pretty amazing."
Our complete web-exclusive production story will be posted soon.