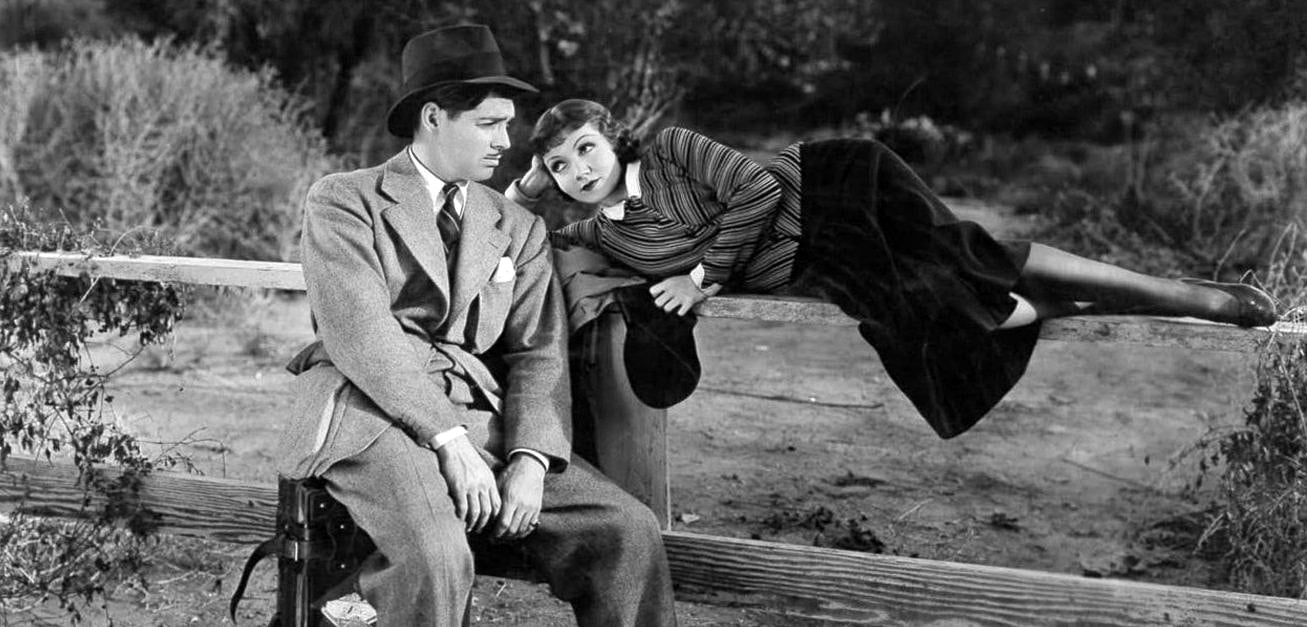 Wrap Shot: It Happened One Night
Behind the scenes with Joseph B. Walker, ASC and director Frank Capra while filming this Oscar-winning Pre-Code comedy.

David E. Williams
Behind the scenes with Joseph B. Walker, ASC and director Frank Capra while filming this Oscar-winning Pre-Code comedy.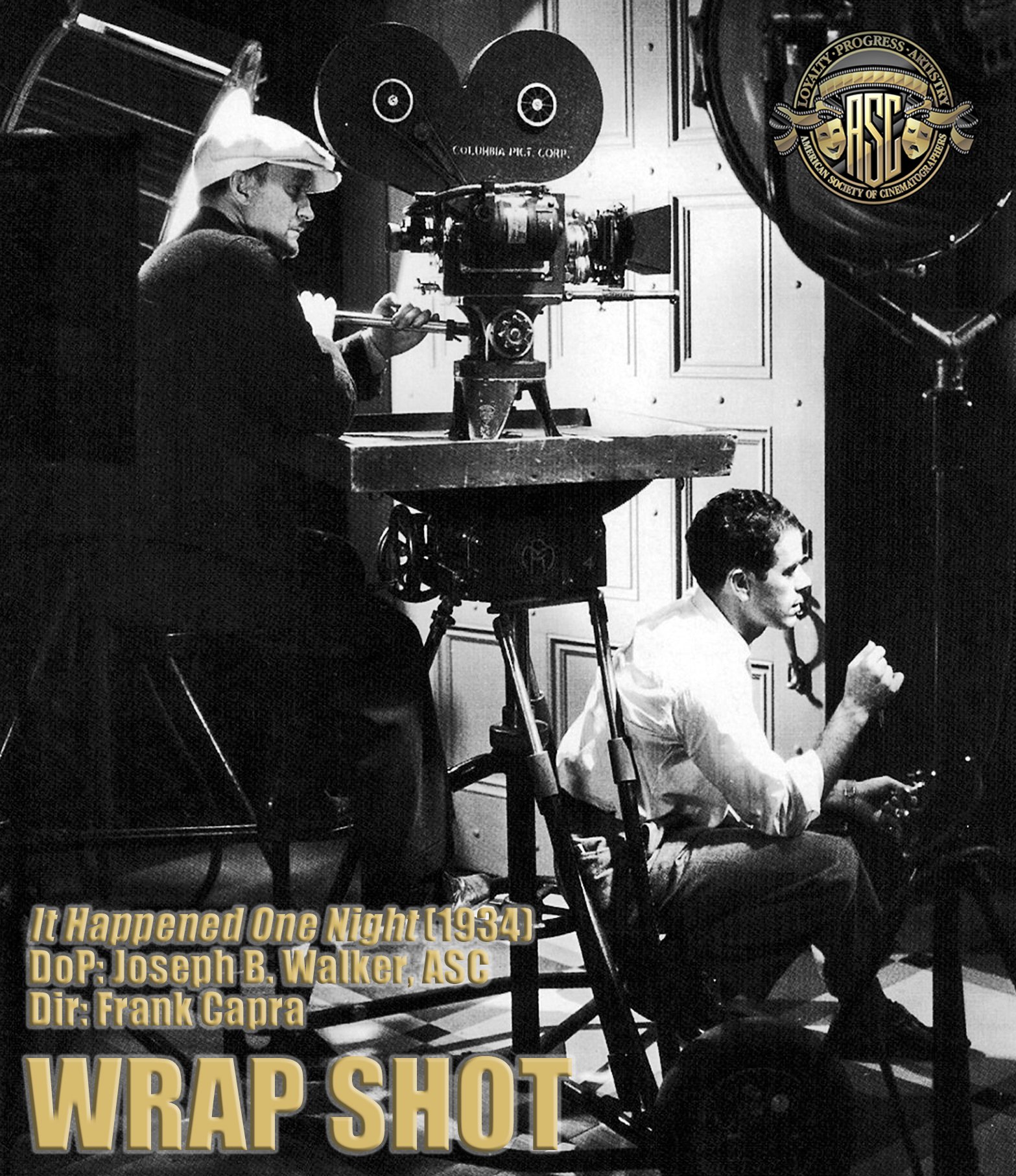 In the photo above, Joseph B. Walker, ASC and director Frank Capra are set to roll while shooting the Pre-Code Columbia Pictures comedy It Happened One Night (1934). "Aside from Capra, most of us were unhappy about doing this one," Walker later remarked in his exceptional 1984 memoir The Light on Her Face.

Adding to his ire held for the picture were stars Clark Gable and Claudette Colbert. After wrapping, the actress complained, "I just finished the worst picture in the world." Gable was unhappy about the project from the very beginning, as he'd been loaned out to "small-time" Columbia by MGM, where he was under contract. Apparently, studio head Louis B. Mayer was punishing the actor for some "bad behavior" that took place on the MGM lot. But, fortunately, Gable and Capra hit is off "like a couple of overgrown prankish kids," Walker wrote.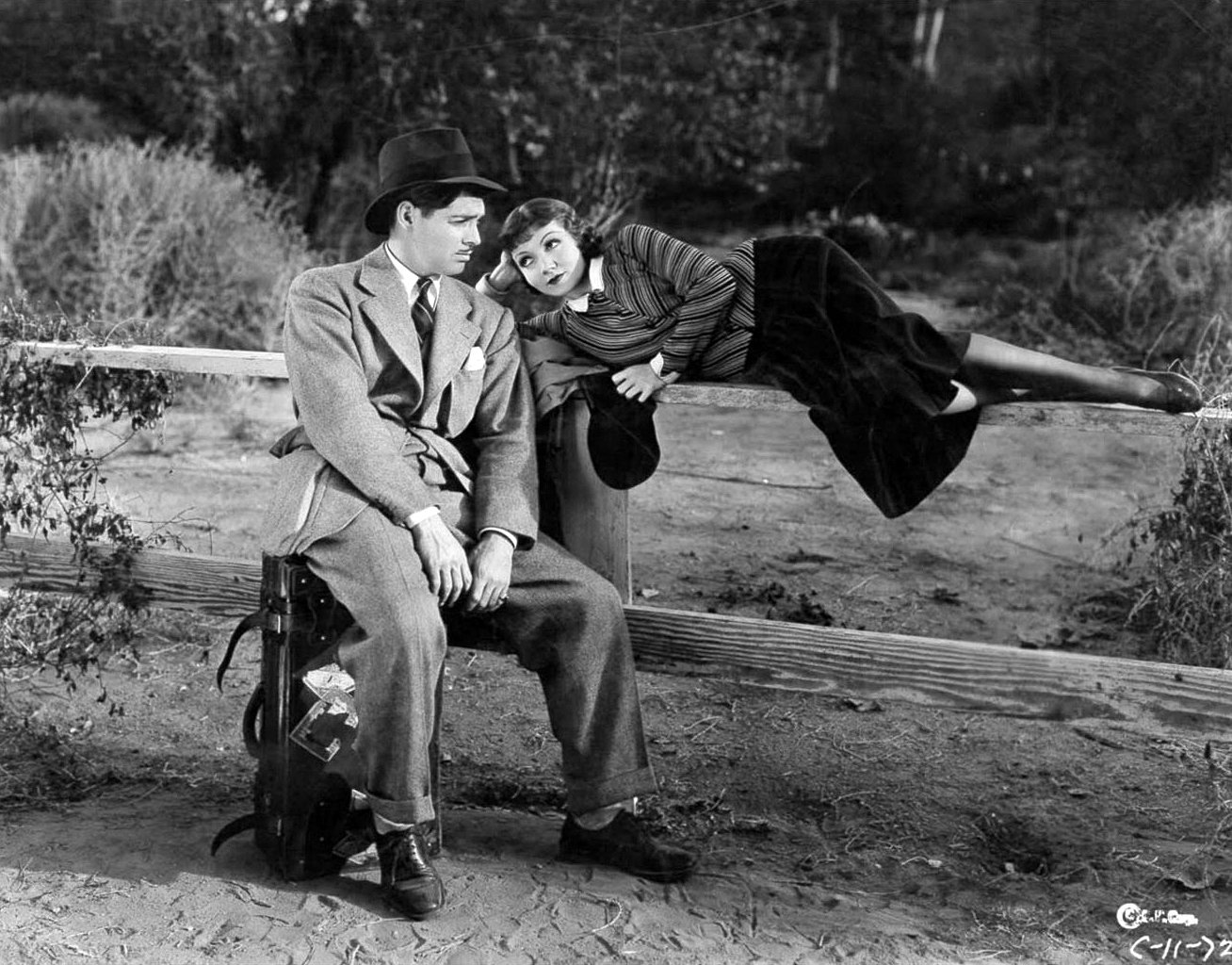 Reading the script, Walker was disappointed by the production's small scope and meager budget, as he'd had to forego shooting Alexander Korda's lavish Catherine the Great in order to photograph Capra's character-driven romantic comedy that mostly "takes place on a bus," as the director described it to him.
Walker searched the pages for an outstanding scene that would help him lift the picture out of what would be "dull, routine photography" and landed on "an interlude in a hayfield where Gable and Colbert, with no means of transportation, must spend the night. The beginning of romance sparks between the two. Yet, they are restrained. The setting must be idyllic; the night tender, mysterious. I visualized the hayfield, down to the last straw."
Unfortunately, due to budget restraints, Walker was presented with shooting his key scene on location in a barren field, day-for-night, with faux haystacks — straw glued to canvas-covered frames.
Upon seeing this, "I stared, flabbergasted," Walker wrote. "This was the setting for the one chance I'd been counting on? A night sequence out here in bright sunlight, with no way to cover this all with a canvas tarp? For that matter, not even artificial lights? That meant relying on reflectors. And using red and green night filters. Weird! What that could do to makeup! A romantic close-up of Claudette Colbert under those conditions? I shuddered."
Faced with an unworkable situation, Walker rebelled: "Never before had I ever refused to shoot a scene. I informed Capra and the assistant director that positively I would not photograph the 'haystack sequence' at this location."
Despite much heated deliberation with irate Columbia execs over the situation — and threats of being fired — Walker did not back down. Instead, he found a solution: A small circus-type tent that had been set up for an RKO production and not yet taken down. The tent offered exactly the setting Walker sought. Scouting the opportunity, "Frank Capra and I quietly examined the dim cavern before us; each visualizing in his way the romantic scene that we needed. As I formulated what could be done, my enthusiasm mounted. There'd be no room in the small interior for lighting platforms, but I'd make out. The important this was that we could create mood in this pitiful, last-ditch setting."
In the end, the director and cinematographer made the situation work: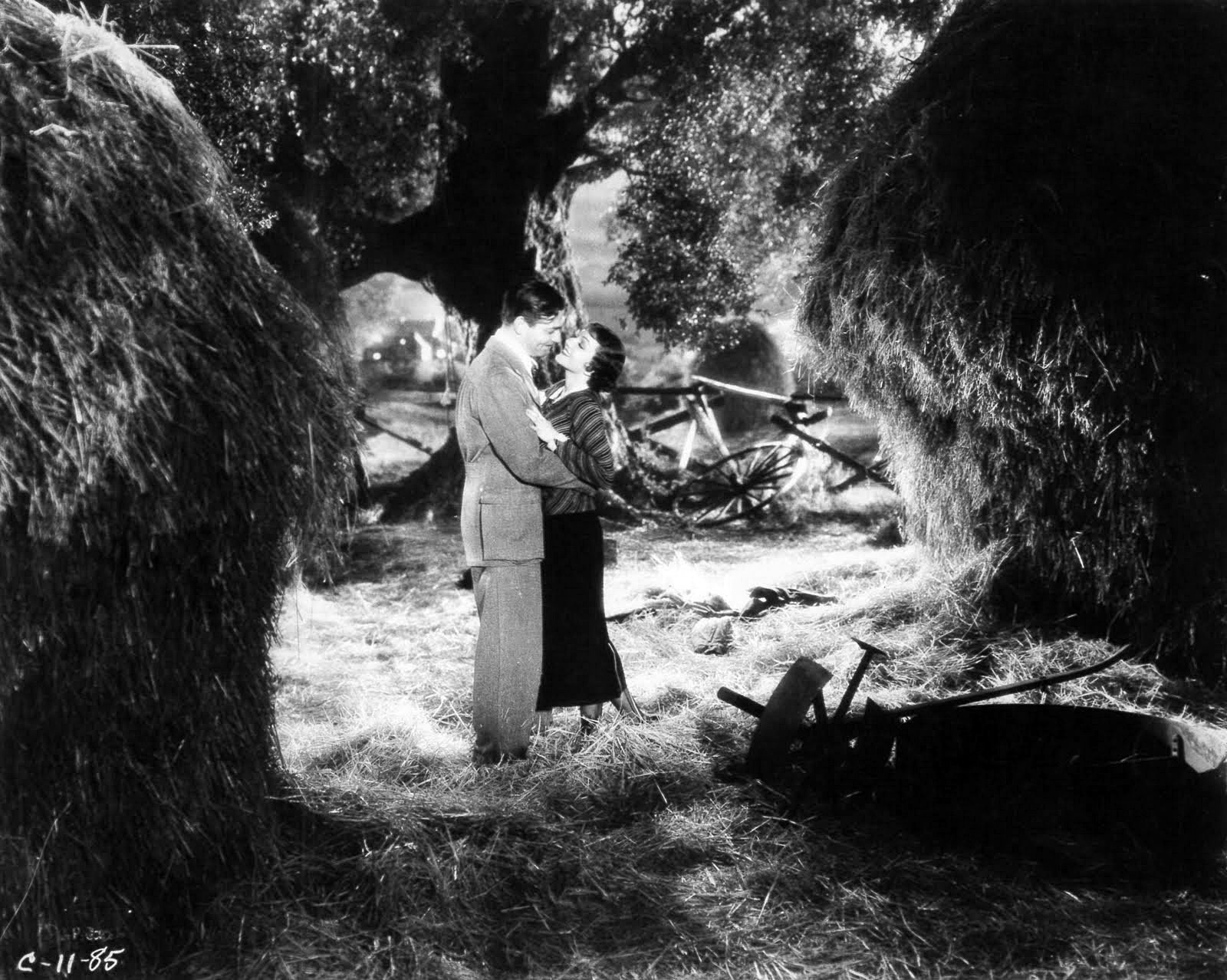 Looking back on his struggle to shoot this scene as he'd imagined, and not simply settle for a situation that would make it impossible, Walker noted, "Throughout the years, whenever this picture has been shown, including the late-late television, this alluring and tender scene has held up. And I'm awfully glad I went to bat for it."
Little did the cast and crew of It Happened One Night know that they were making what would become a massive box-office hit, and a Hollywood classic that would win five Academy Awards: Best Picture, Best Director, Best Actor, Best Actress and Best Writing, Adaptation.
Over the years, Walker and Capra would collaborate on 20 feature films.