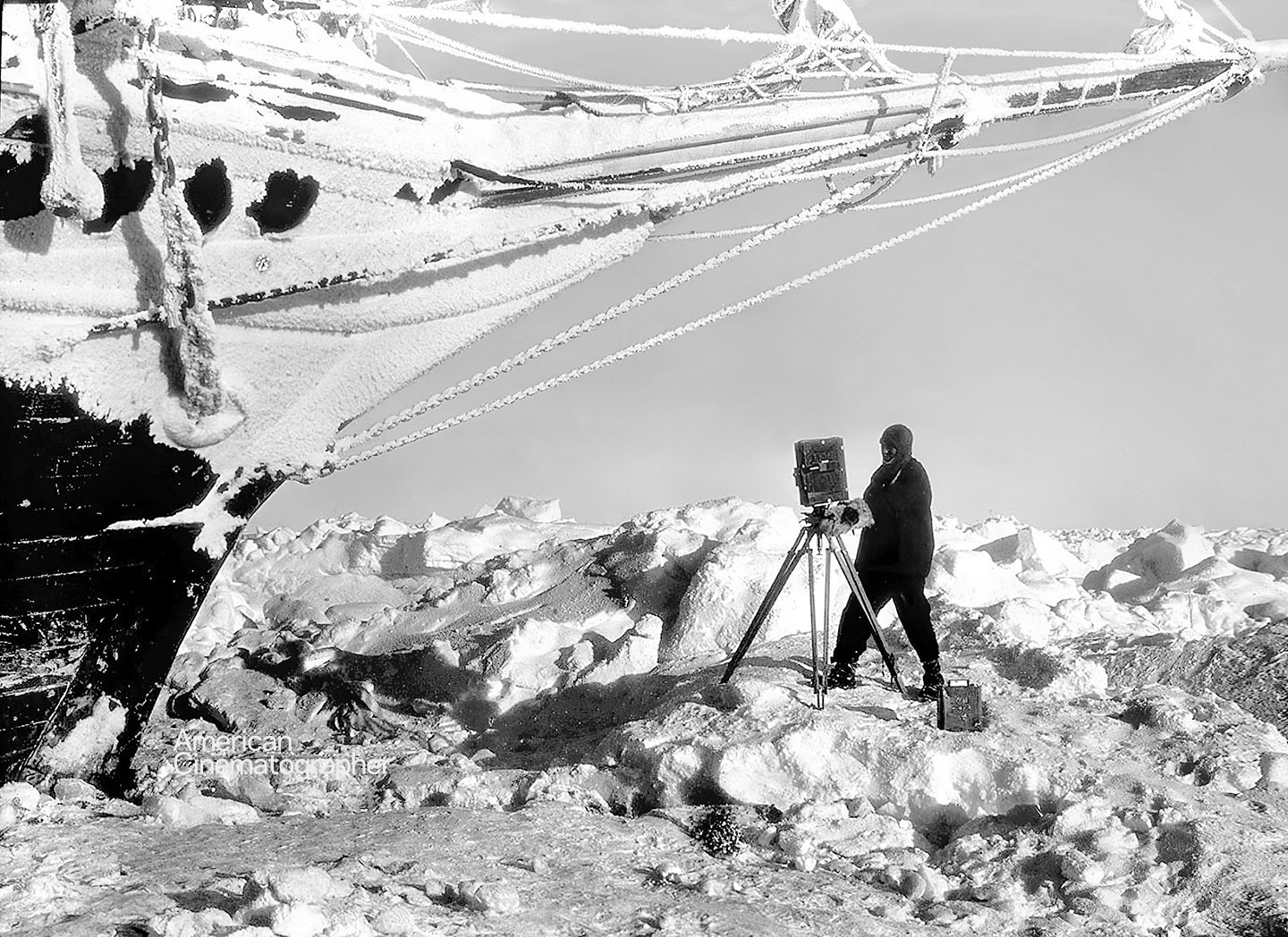 Wrap Shot: South (1919)
Frank Hurley was a "warrior with his camera who would go anywhere or do anything to get a picture."
David E. Williams
Frank Hurley, official photographer of Sir Ernest Henry Shackleton's Imperial Trans-Antarctic Expedition (1914–'17), sets up a shot of their doomed vessel, the Endurance, with a 35mm Prestwich camera.
When Shackleton ordered his icebound crew strip down to essentials, Hurley kept only his Vest Pocket Kodak camera and three rolls of film. He also selected 120 glass-plate negatives and his already developed still and movie film, which was sealed into a tin can. Hurley then managed to keep if safe for months all the way back to civilization.
Much of this material was used in his 1919 documentary South. First Officer of the Endurance, Lionel Greenstreet, called Hurley a "warrior with his camera who would go anywhere or do anything to get a picture."
If you enjoy archival and retrospective articles on classic and influential films, you'll find more AC historical coverage here.
Access the every issue of AC and every story from more than the last 100 years with our Digital Edition + Archive subscription.