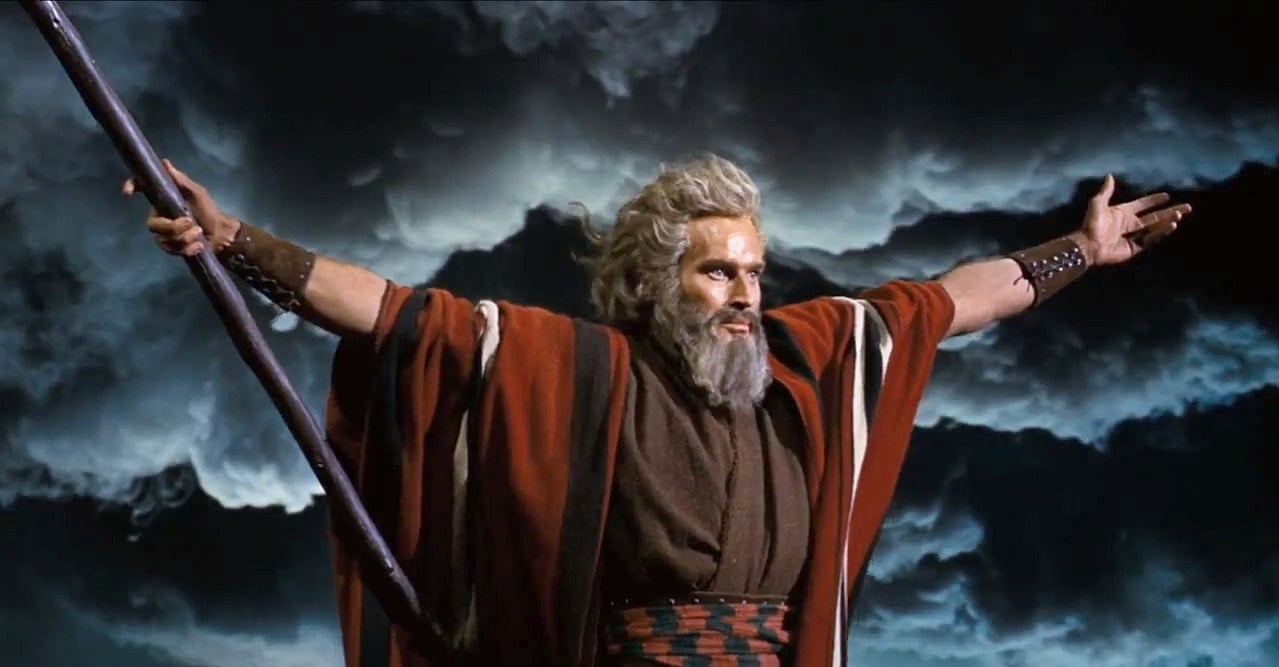 Wrap Shot: The Ten Commandments

Cinematographer Loyal Griggs, ASC earned an Oscar nomination for his appropriately majestic camerawork in this Biblical epic.
David E. Williams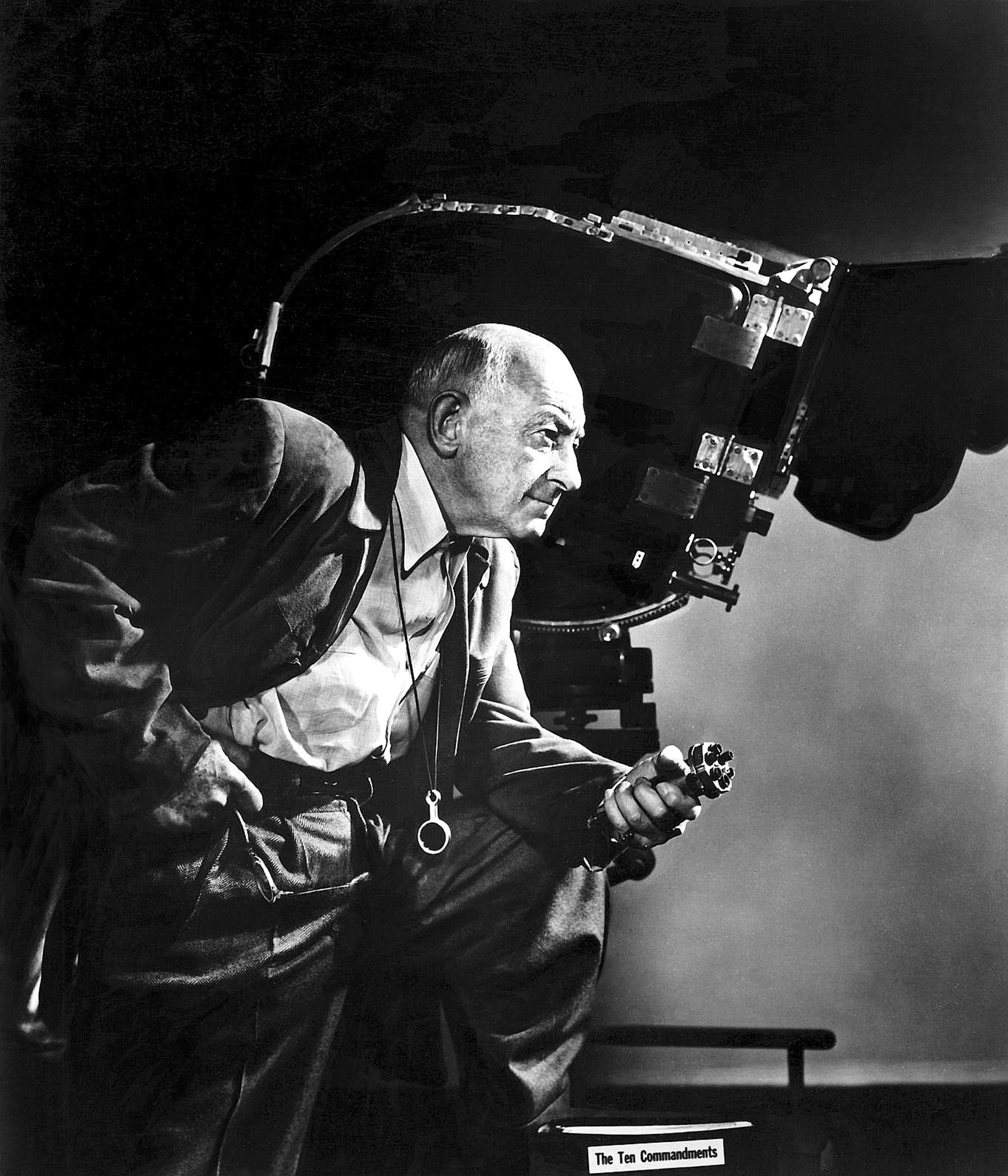 Loyal Griggs, ASC started his career on staff at Paramount in 1924, working in various departments before becoming a second cinematographer (tasked with shooting with a second camera next to the main unit to create an original negative to be used for prints overseas) and then director of photography.
His films made at Paramount include Crosswinds, Passage West, The Last Outpost, Shane (for which he won an Academy Award), White Christmas, The Bridges at Toko-Ri, The Sad Sack and Visit to a Small Planet.
In the shot below, riding a crane on the backlot at Paramount Studios while setting up a scene with a VistaVision camera for the 1956 version of The Ten Commandments are Griggs (left) and director Cecil B. DeMille: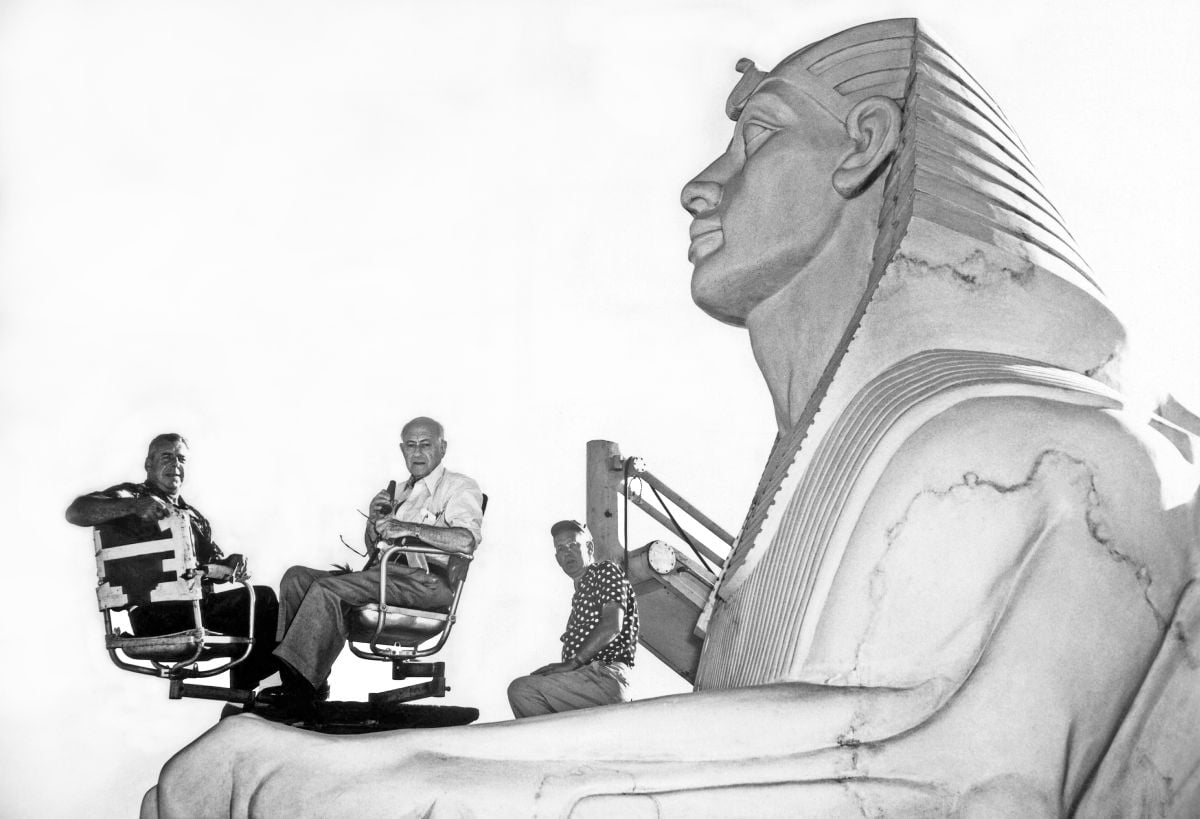 The cinematographer earned an Oscar nomination for his appropriately majestic camerawork, while special effects expert John P. Fulton, ASC took home an Oscar for his outstanding contributions to the Biblical epic, including the parting of the Red Sea by Moses (Charlton Heston):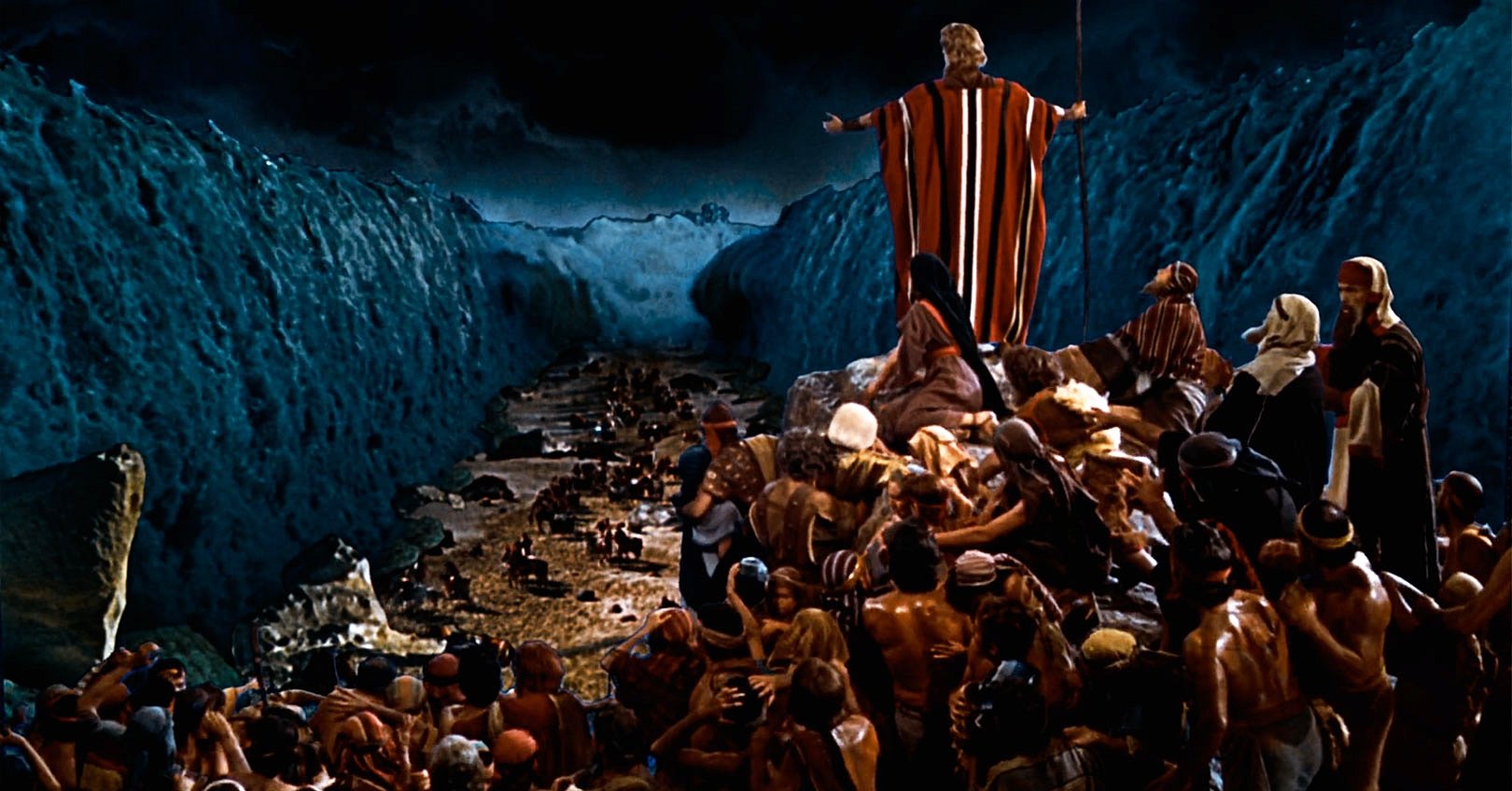 Griggs later shot three films for director Norman Taurog starring Elvis Presley: G.I. Blues, Girls! Girls! Girls! and Tickle Me.
He also photographed The Greatest Story Ever Told, In Harm's Way (both of which earned him Oscar nominations in 1965) and Bunny O'Hare.
Griggs retired in 1971 and passed away at the age of 72 in 1978.
---
A 65th anniversary 4K Ultra HD/Blu-ray Dolby Vision HDR release of The Ten Commandments was released in 2021. The source for this edition was a 6K scan from the original VistaVision negative, used to digitally restore the film in 2010.