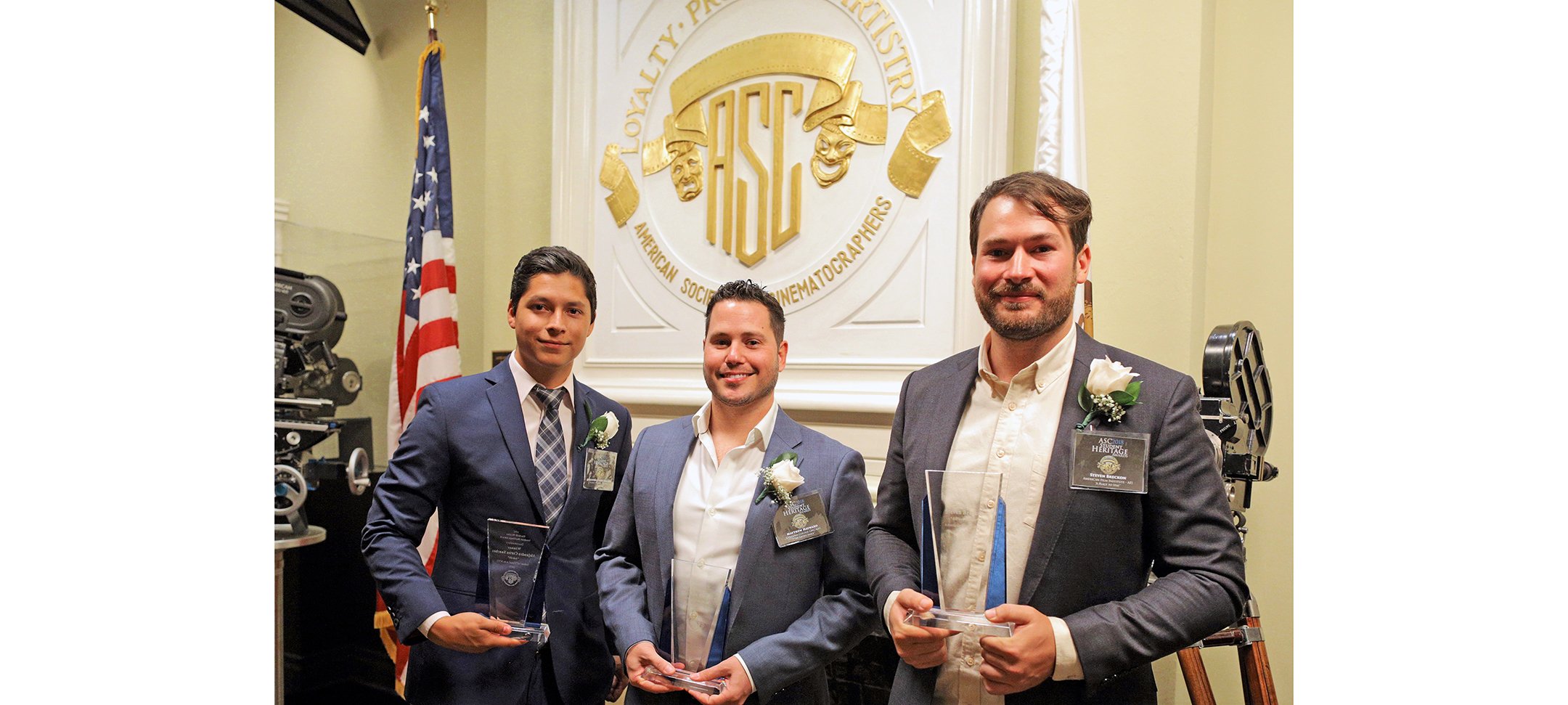 ASC Lauds 2018 Student Heritage Award Winners
Emerging Talent from AFI, Columbia College Chicago, and School of Visual Arts NYC Take Top Honors in 2018 ASC Heritage Awards.
ASC Staff
Emerging talent from AFI, Columbia College Chicago, and School of Visual Arts NYC take top honors in the 2018 ASC Student Heritage Awards.
The American Society of Cinematographers (ASC) named the 2018 Student Heritage Award winners on the evening of October 13 during a ceremony at the ASC Clubhouse in Hollywood. Three student filmmakers were honored for demonstrating exceptional abilities in cinematography based on their submitted work. The competition is designed to showcase rising talent and inspire the next generation of filmmakers.
The 2018 winners are:
ASC Sol Negrin Student Heritage Award – Graduate Category
Steven Breckon for A Place to Stay, American Film Institute (AFI)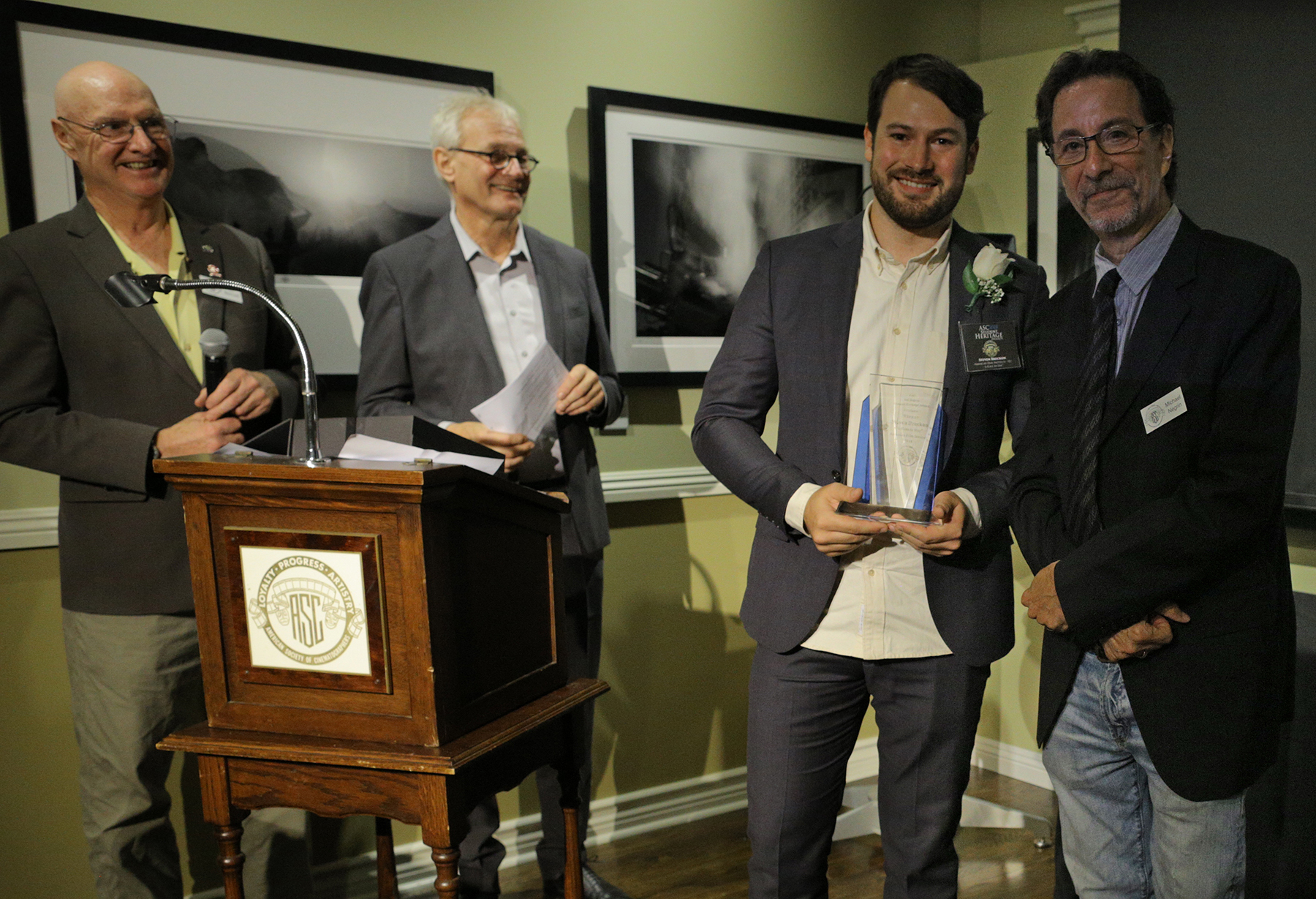 ASC Gerald Hirschfeld Student Heritage Award – Undergraduate Category
Matthew Hayward for The Latent Image, Columbia College Chicago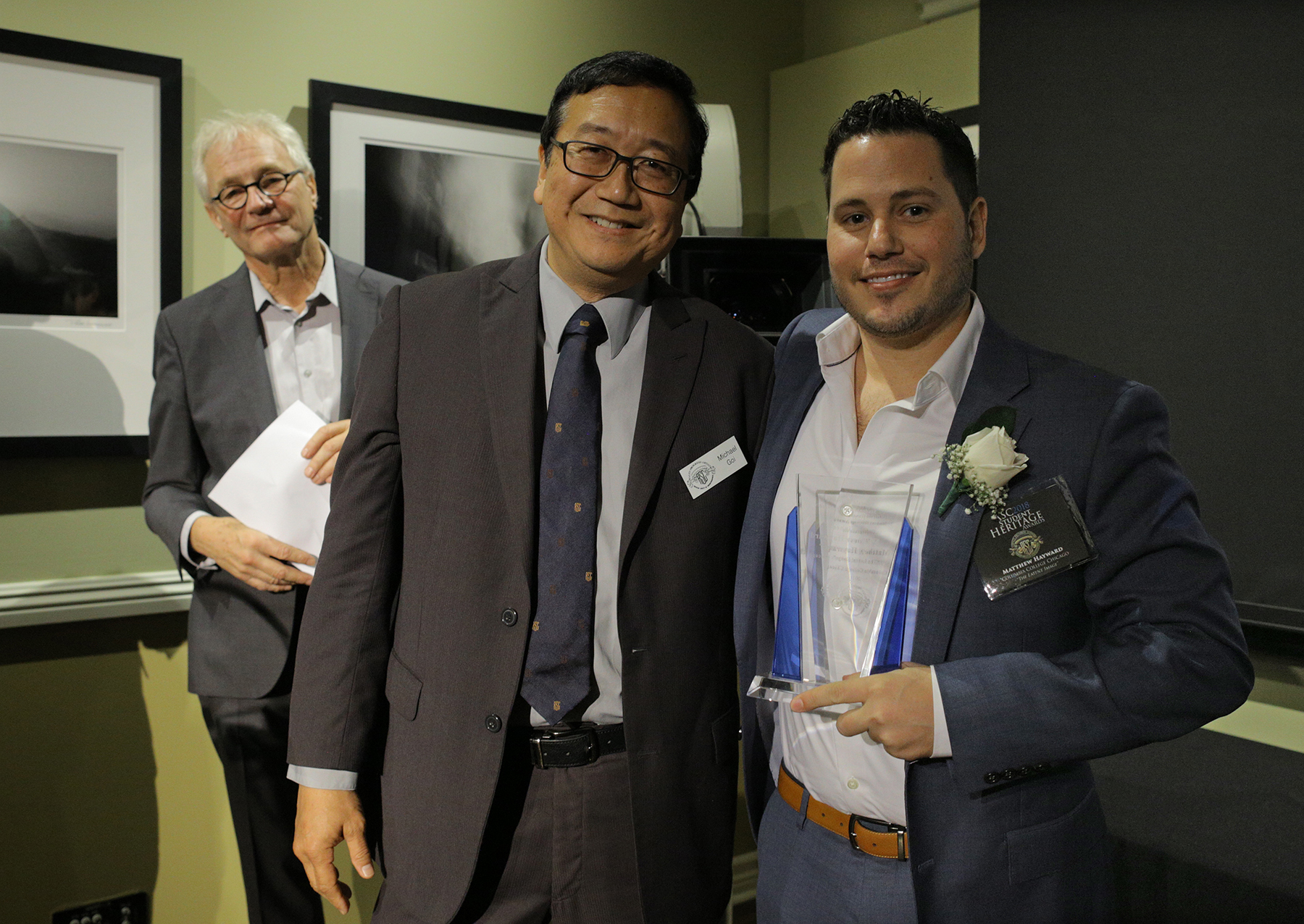 ASC Haskell Wexler Student Documentary Award
Alejandro Cortes Sanchez for Adrift, School of Visual Arts NYC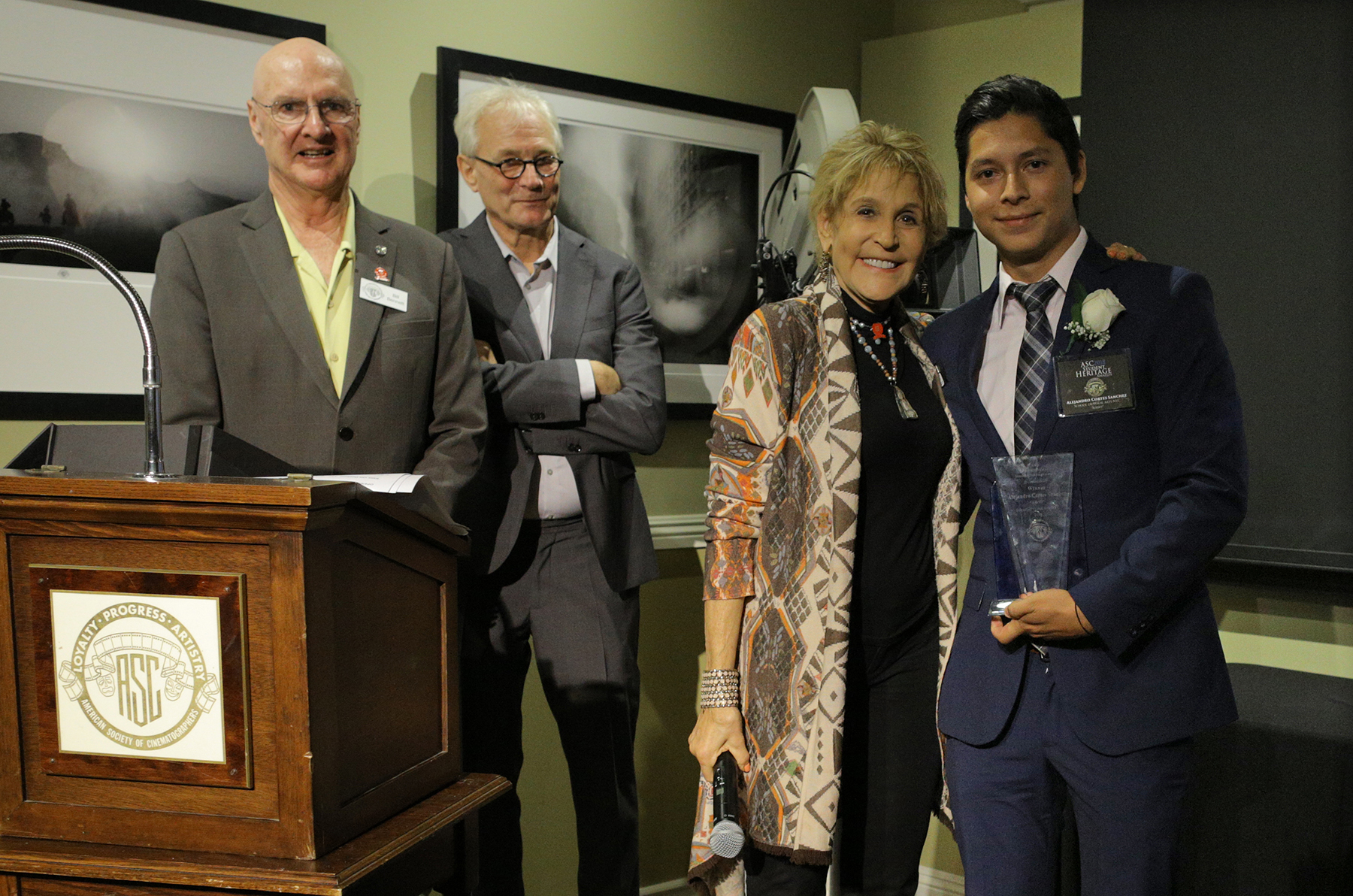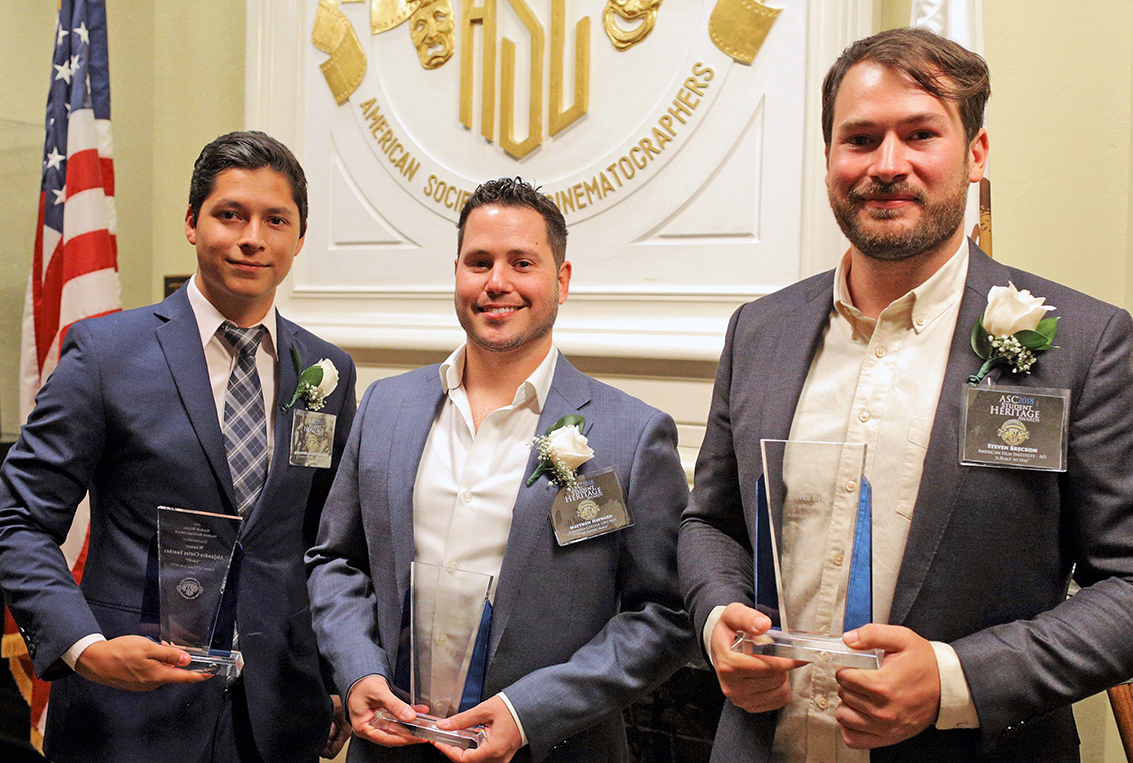 "The future of cinematography promises to be exciting, especially after seeing the level of work coming from this year's submissions," says ASC President Kees van Oostrum. "The skill and artistry of the next generation should be an inspiration to all of us who create and capture images every day."

Also in attendance for the event were ASC members including Dejan Georgevich, Gil Hubbs, Stephen Lighthill, Isidore Mankofsky, George Mooradian (celebrating his birthday), Yuri Neyman and Rodney Taylor.
A panel of ASC members judged the entries, and the winners were selected from 13 nominees (complete list here).
The ASC Student Heritage Awards are unique as they also celebrate the memory of revered cinematographers and are re-named for esteemed ASC members each year.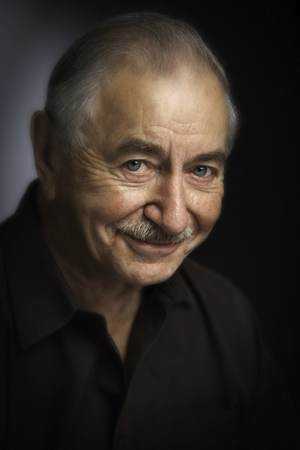 Sol Negrin was nominated for five Emmy Awards — three for his work on the detective drama Kojak, one for the telefilm The Last Tenant, and one for an episode of the series Baker's Dozen. His cinematography in television commercials also earned four Clio Awards. Negrin received the ASC Presidents Award in 2010 in recognition of not only his expertise behind the camera, but for being an ambassador of the art and craft of cinematography.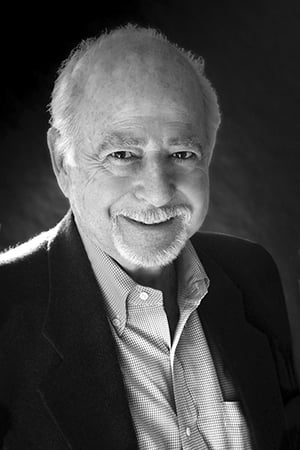 Gerald Hirschfeld was honored with the ASC Presidents Award in 2007. His reputation for being a precise, exacting perfectionist led to his first major feature assignment, shooting the Cold War drama Fail-Safe for director Sidney Lumet. He would go on to shoot some 40 feature films, including The Incident, Goodbye Columbus, Cotton Comes to Harlem, Diary of a Mad Housewife, Young Frankenstein, Two MinuteWarning, The World's Greatest Lover, The Bell Jar, Neighbors, My Favorite Year and To Be or Not to Be.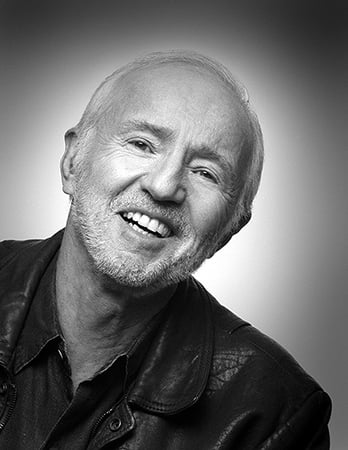 Haskell Wexler began his career shooting documentaries and remained a passionate documentarian throughout his career. He earned an Academy Award in 1966 for Who's Afraid of Virginia Woolf? and a second Oscar in 1976 for Bound for Glory. He also received nominations for One Flew Over the Cuckoo's Nest (shared with Bill Butler, ASC), Matewan and Blaze. In 1969, Wexler wrote, directed and shot Medium Cool, which is studied by film students worldwide for its cinéma vérité style. In 1992, he was honored with the ASC Lifetime Achievement Award.
Many ASC Student Heritage Award winners have gone on to have successful careers in filmmaking, and several have been invited to be ASC members themselves.
The 33rd annual ASC Awards for Outstanding Achievement In Cinematography take place February 9, 2019. The 2018 Student Award winners will be commemorated during the gala as well.
On Friday, October 12, the Student Awards nominees were on hand at the Clubhouse to introduce and screen their work. The event was presided over by van Oostrum and Student Awards committee co-chair David Darby, ASC (photos by Alex Lopez).