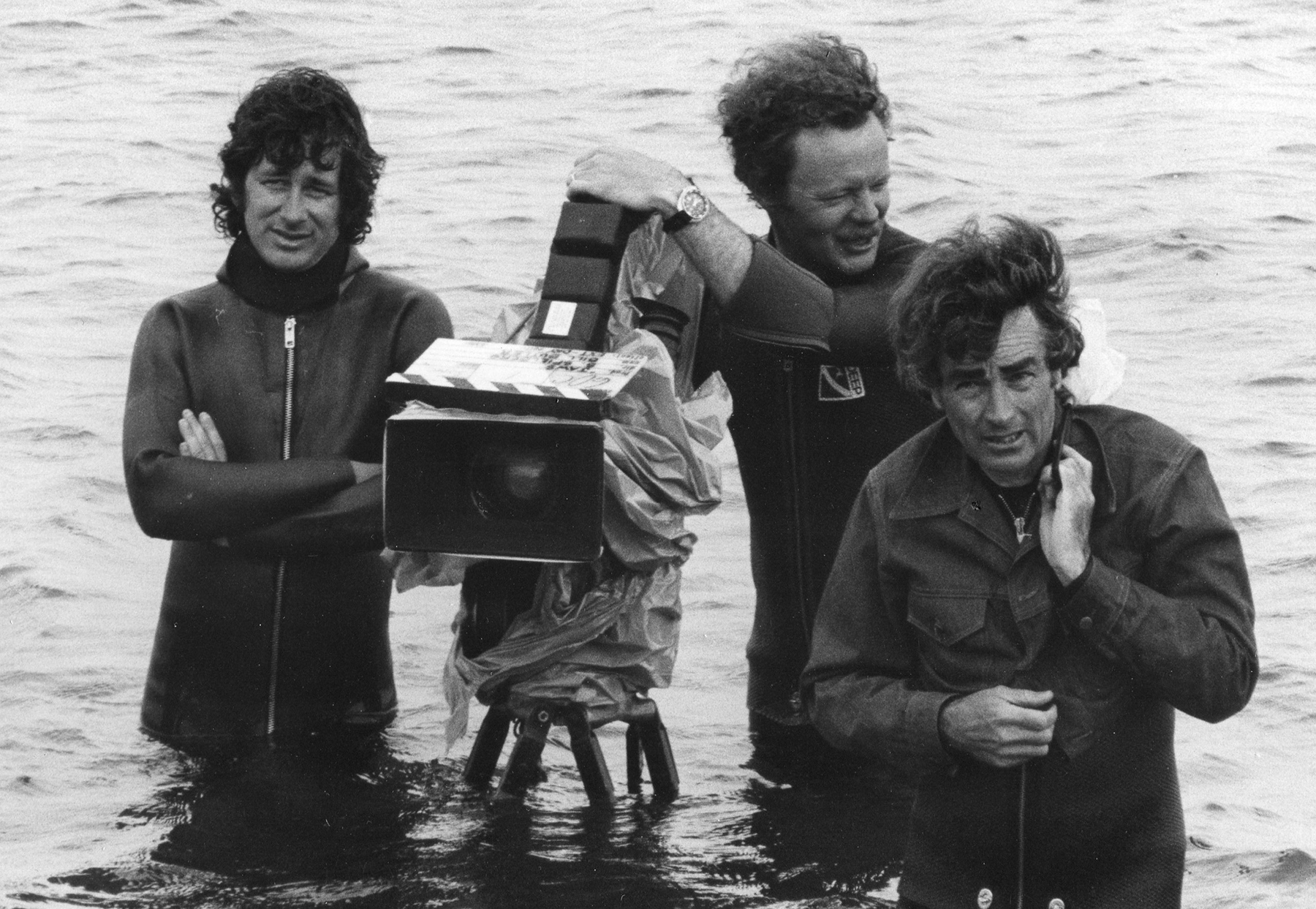 Steven Spielberg, camera operator Michael Chapman, ASC and Butler shooting Jaws (1975).
ASC Mourns Loss of Society's Most Senior Member, Wilmer C. Butler
The Emmy-winning and Oscar-nominated cinematographer's work includes Jaws, One Flew Over the Cuckoo's Nest, Grease and The Conversation.
David E. Williams
The American Society of Cinematographers is sorry to report that Wilmer C. Butler, ASC died on the evening of April 5, at the age of 101, just days short of his birthday. Butler is well known for his work on The Conversation (1974), Jaws (1975) and three Rocky sequels. He also shared credit on One Flew Over the Cuckoo's Nest (1975) with Haskell Wexler, ASC — as well as an Academy Award nomination for Best Cinematography.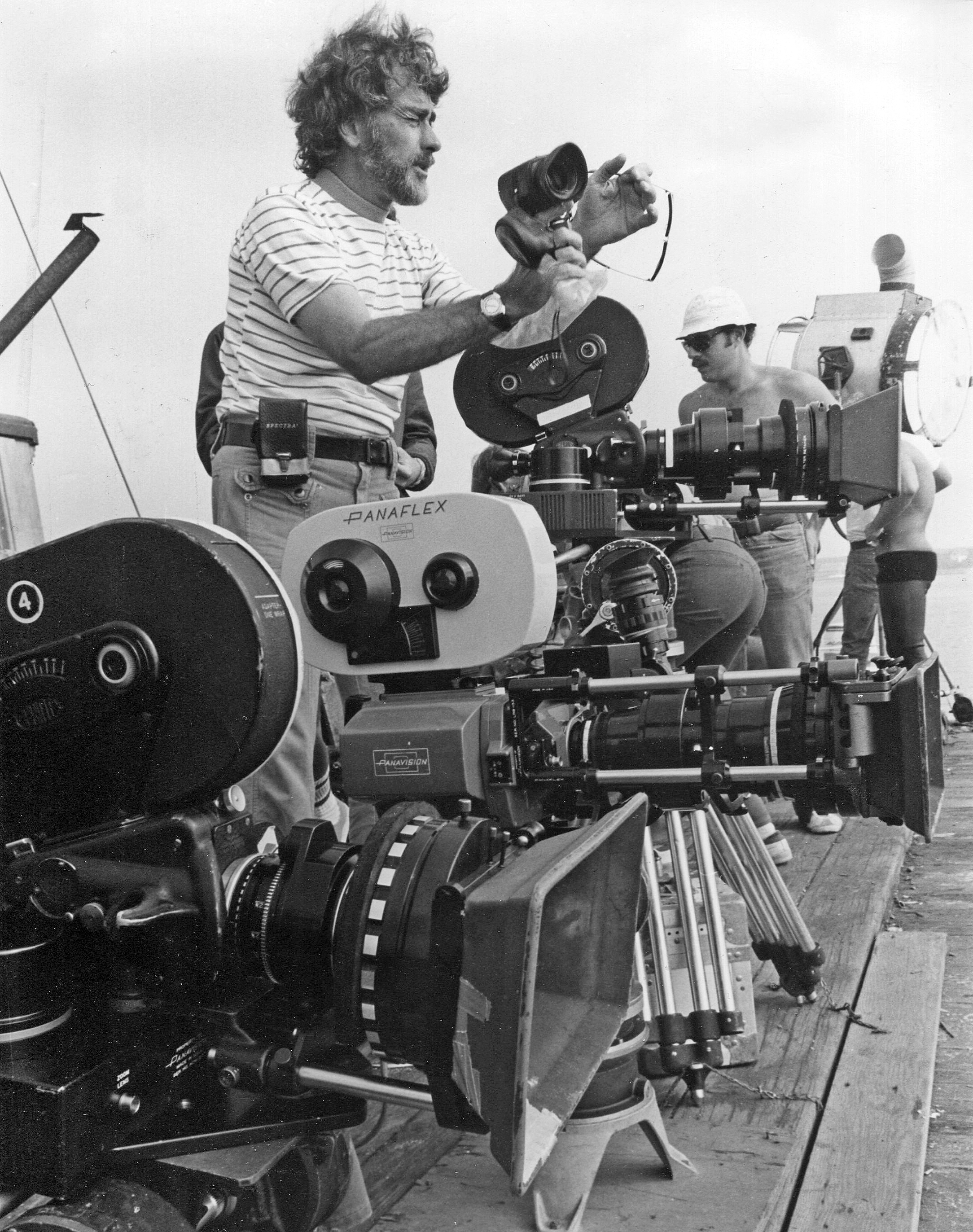 "Bill" to his friends, the cinematographer was born on April 7, 1921. He earned a degree in engineering from the University of Iowa and started his career in local television, later working with director William Friedkin on documentaries. He would go on to collaborate with directors including Philip Kaufman, Francis Coppola, Richard Donner, Sylvester Stallone, Ivan Reitman, Tobe Hooper, Joseph Sargent, Mike Nichols, John Cassavetes and Steven Spielberg.
After shooting Spielberg's telefilms Something Evil (1972) and Savage (1973), the duo embarked upon the difficult production of Jaws, resulting in one of the biggest box-office successes of all time.
Butler's other feature credits include The Rain People, The Bingo Long Traveling All-Stars & Motor Kings, Capricorn One, Grease, Stripes, Biloxi Blues, Flipper, Anaconda and Frailty.
Also active in television, Butler won Primetime Emmy Awards for Raid on Entebbe (1977) and A Streetcar Named Desire (1984).
Butler was honored with the ASC Lifetime Achievement Award in 2003.
American Cinematographer will feature a tribute to Butler in an upcoming issue.
He is survived by five daughters and his wife, Iris Butler.