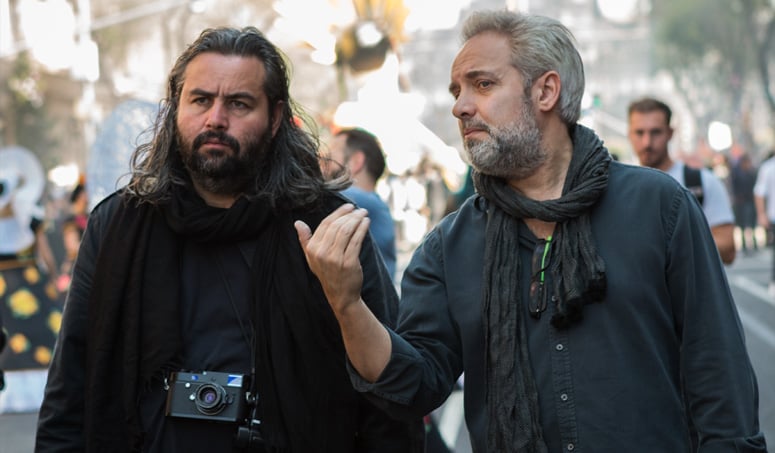 Hoyte van Hoytema, FSF, NSC, with director Sam Mendes on the Spectre set in Mexico City
New Member: Hoyte van Hoytema, ASC, FSF, NSC
The cinematographer won three Guldbagge Awards (Sweden's equivalent to the Academy Awards) in just four years.
Rachael Bosley

An ASC Award nominee for Tinker Tailor Soldier Spy, which also screened in competition at Camerimage, Hoyte van Hoytema is currently prepping an untitled feature for director Christopher Nolan, with whom he first collaborated on Interstellar.
His other feature credits also include Spectre, Her, The Fighter and Let the Right One In.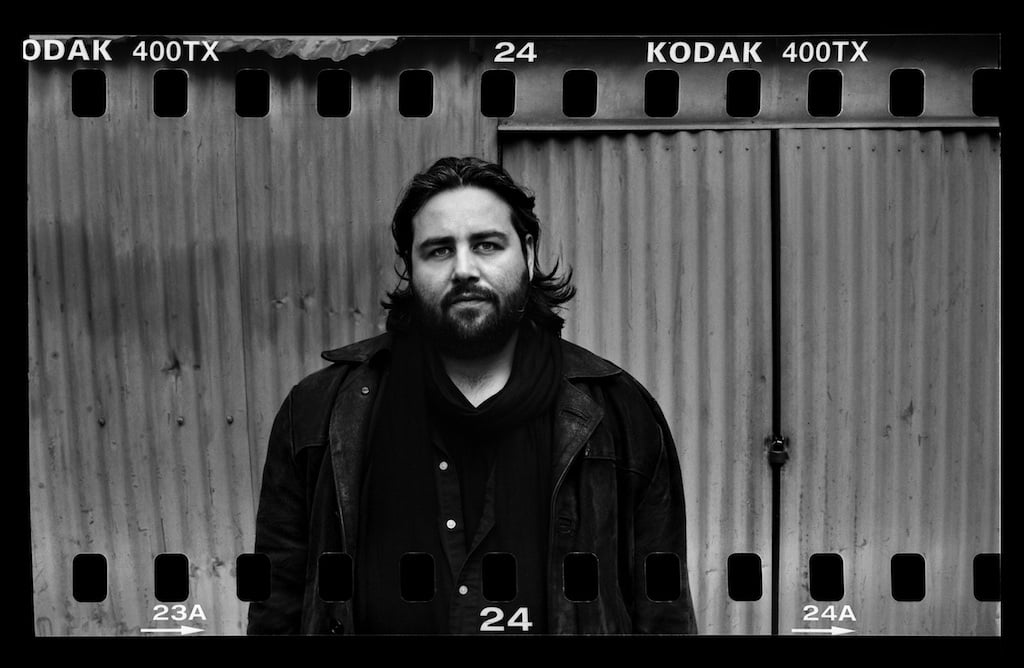 Born in Switzerland and raised in The Netherlands, van Hoytema studied cinematography at the National Film School in Poland, but only after the Netherlands Film Academy rejected his application — twice. Upon graduating, he returned to Amsterdam and tried to gain a foothold in the industry. He served as a clapper loader for Jules van den Steenhoven, NSC, and as a camera trainee for Robby Müller, NSC, BVK, and although he worked with each cinematographer just once, both became mentors.

In an effort to find work, van Hoytema returned to Poland, where a film-school friend offered him a job pulling focus on a Swedish TV series. His friend departed the production early, leaving van Hoytema to finish one episode; this marked his first director of photography credit. He began shooting a steady stream of Scandinavian productions, and one of these, Tomas Alfredson's vampire story Let The Right One In, was an international hit, bringing van Hoytema to the attention of filmmakers around the world.

Van Hoytema won three Guldbagge Awards (Sweden's equivalent to the Academy Awards) in just four years, for Let the Right One In, Flickan and Call Girl. His credits also include Bad Faith, The Girl and Chlorox, Ammonia and Coffee.

He is also a member of honorary cinematographer societies in Sweden (FSF) and The Netherlands (NSC).
---
Complete details on the 15 founding members of the ASC can be found here.
A complete list of all active ASC members — since 1919 — can be downloaded here.