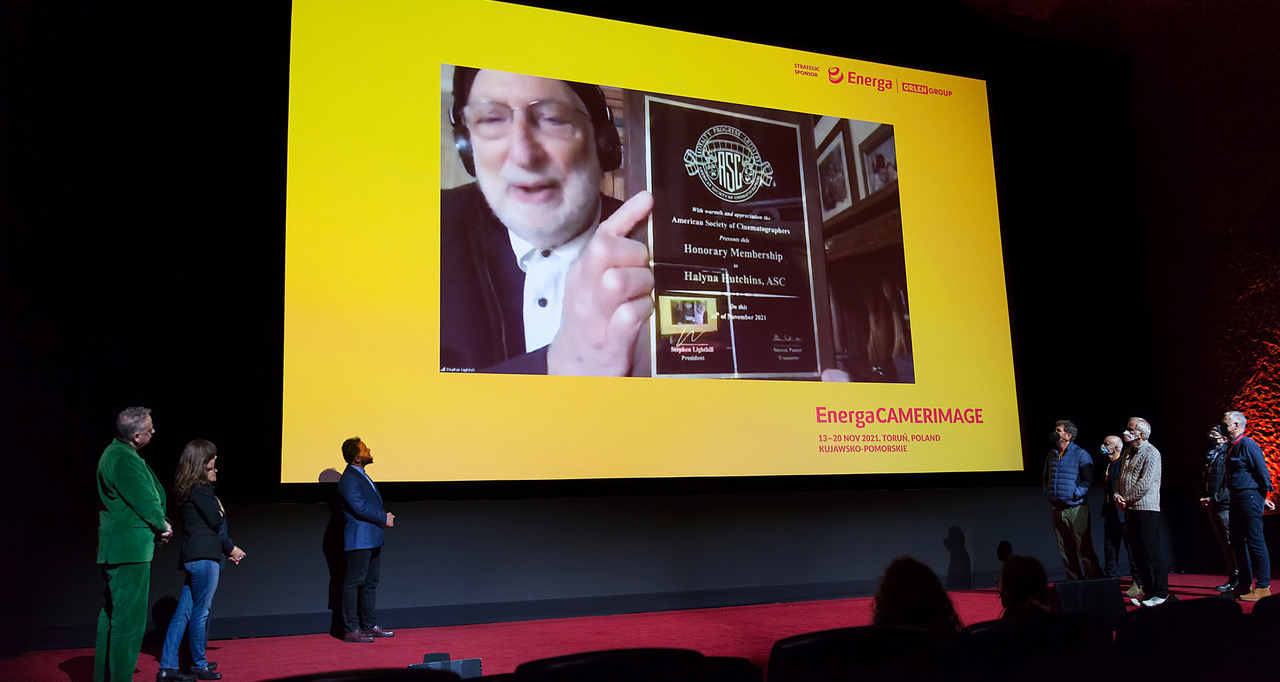 Paying Tribute to Halyna Hutchins at Camerimage

"Cinematographers from across the globe, please join the ASC in our commitment to protecting and watching over all artists in pursuit of their dreams, both on our sets and off."
Daniel Eagan
"Cinematographers from across the globe, please join the ASC in our commitment to protecting and watching over all artists in pursuit of their dreams, both on our sets and off."
The Camerimage International Film Festival celebrated the life of Halyna Hutchins on Sunday, November 14, with a ceremony on the main stage of CKK Jordanki.
Festival Director Kazik Suwala opened the gathering and introduced the first speakers: Amy Vincent, First Vice-President of ASC, and cinematographer Alice Brooks, ASC.
"Halyna was a cinematographer who was filled with joy and passion," Vincent said. "She had a beautiful family with which to share the light that was her life. Cinematographers from across the globe, please join the ASC in our commitment to protecting and watching over all artists in pursuit of their dreams, both on our sets and off."
"Halyna was a beautiful, wonderful human being and a brilliant cinematographer," Brooks said. "She became a cinematographer against all odds. On the several occasions I met her, I was always impressed by the questions she asked. Like many of us here, Halyna was faced with barriers to break in being a female cinematographer. I can relate to a lot of her challenges."
Pausing to gather her emotions, Brooks continued, "This is just really hard. We both are 42, and we both have one child, one wonderful little child. It's really hard to completely express the sadness of this of this tragic loss. Especially the silence for Halyna's husband, Matt, and son, Andros.
"When I close my eyes at night, I see Halyna's big, beautiful, courageous, curious eyes staring right at me. And I pull my daughter in close and I send her son a message through the night sky that somehow everything will be all right."
Vincent then invited attending ASC members to join them on stage — including Seamus McGarvey, Philippe Rousselot, Xavier Pérez Grobet and Larry Sher — as ASC President Stephen Lighthill spoke from Los Angeles via a video link. "Part of the motto on the ASC shield is 'loyalty,'" he began. "The Board of Governors and I take the meaning of that word seriously and interpret it in the widest possible sense. It's a spirit of loyalty to filmmakers and cinematographers worldwide, and to young people we want to enter our profession and prosper and enrich our art.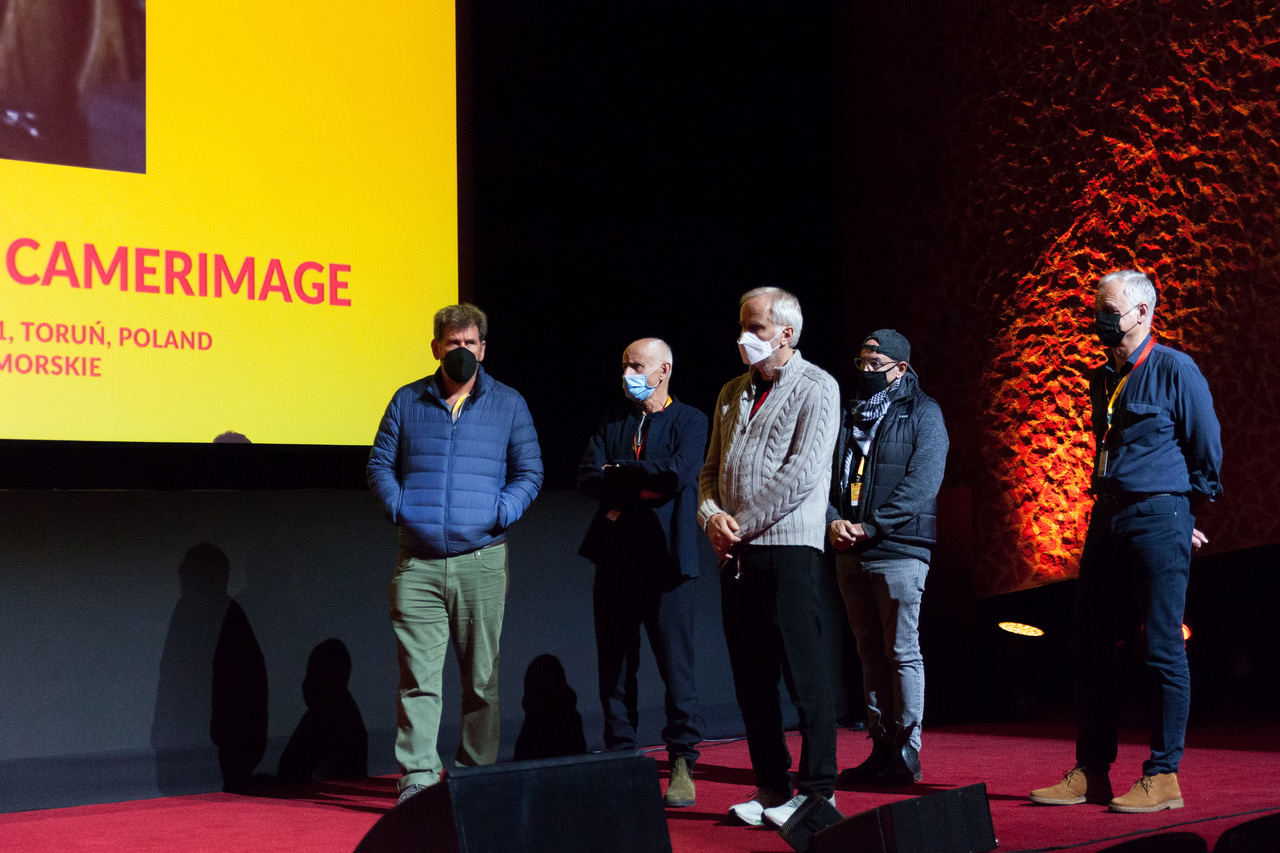 "And in that spirit, we have made Halyna Hutchins an honorary member of the ASC. This represents a unanimous vote of the Board of Governors, but it was also the wishes of many of our members.

"You will never hear me say I hope something good comes out of this because I would never expect anyone to make a sacrifice like this for any purpose," Lighthill added. "But I will say that this is a very important moment, with many forces at work. We will raise our voices going forward, keeping Halyna's memory alive and working to make this a better profession."
McGarvey then spoke: "We're here as filmmakers, an international band of filmmakers. It's important to remember the word 'solidarity.' We can make a difference for the future. I hope we all stick together and make a difference for our brothers and sisters in cinematography."
Suwala then introduced a screening of Hidden, a movie Hutchins brought to Camerimage in 2016. Written and directed by Rayan Farzad, the 20-minute short was produced at the American Film Institute, from which she graduated in 2015. A coming-of-age story set among an immigrant family in Los Angeles, it was a moving display of Hutchins' talents. Working with child actors, she found ways to portray difficult emotional scenes with clarity and sensitivity.
Photos by Krzysztof Wesołowski, courtesy of the Camerimage Film Festival