All Videos
Clubhouse Conversations — Mindhunter​
In this 60-minute video, Erik Messerschmidt, ASC discusses his Emmy-nominated camerawork in the disturbing and insightful Netflix crime series Mindhunter with interviewer Charlie Lieberman, ASC. 
Based on the true-crime book Mindhunter: Inside the FBI's Elite Serial Crime Unit and set in the early 1980s, this period drama depicts the investigations of two FBI special agents from the Behavioral Science Unit (Jonathan Groff and Holt McCallany) tasked with furthering the understanding of serial killers and their motivations, with the hope of using this research to solve cold cases or stop active predators.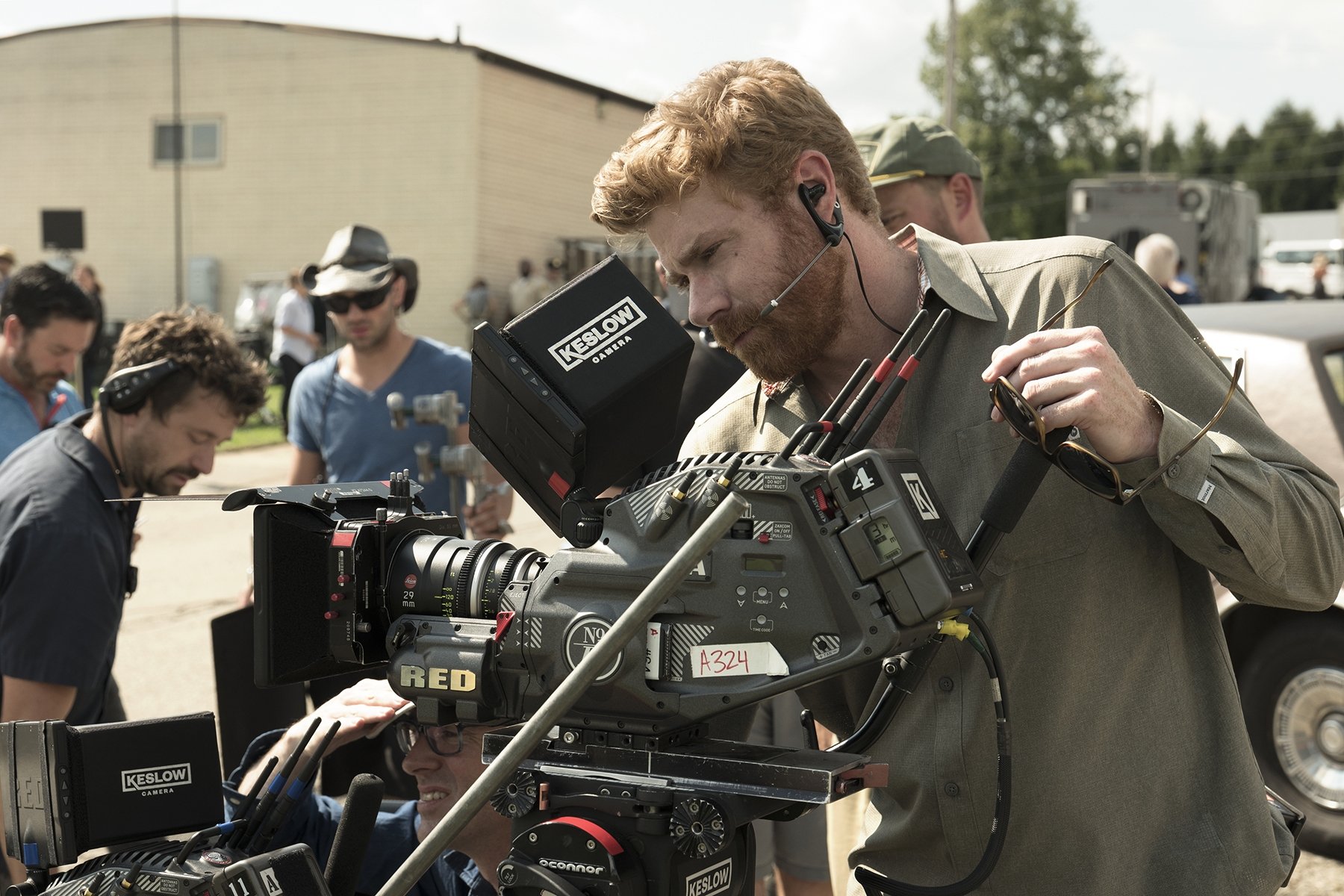 Shooting in Mindhunter in 8K for 4K delivery with a 2.2:1 aspect ratio, Messerschmidt (pictured above) generally employs multiple Red Xenomorph Mk2 8K Helium cameras paired with Leica Simmulux-C Primes and Fujinon Premiere Zooms, often with Mitomo IR TrueNDs. (More about the show here.)
Messerschmidt had a childhood dream of becoming a cinematographer, which he began pursuing at Emerson College, where he studied film production. Following graduation, he relocated to Los Angeles to further his career in the industry. Shortly thereafter, he met ASC members Mark Doering-Powell and Mark Weingartner, who served as mentors. Doering-Powell hired Messerschmidt on several smaller feature projects as a grip and later gaffer. 
Gordon Lonsdale, ASC hired Messerschmidt as his gaffer on the TV series Bones, and the two worked together for six seasons. During this time, Messerschmidt also gained experience as a director of photography, shooting several commercials, short films and documentaries.
Jeff Cronenweth, ASC hired Messerschmidt as his gaffer on director David Fincher's Gone Girl, and encouraged the director to hire Messerschmidt to photograph his next project, Mindhunter.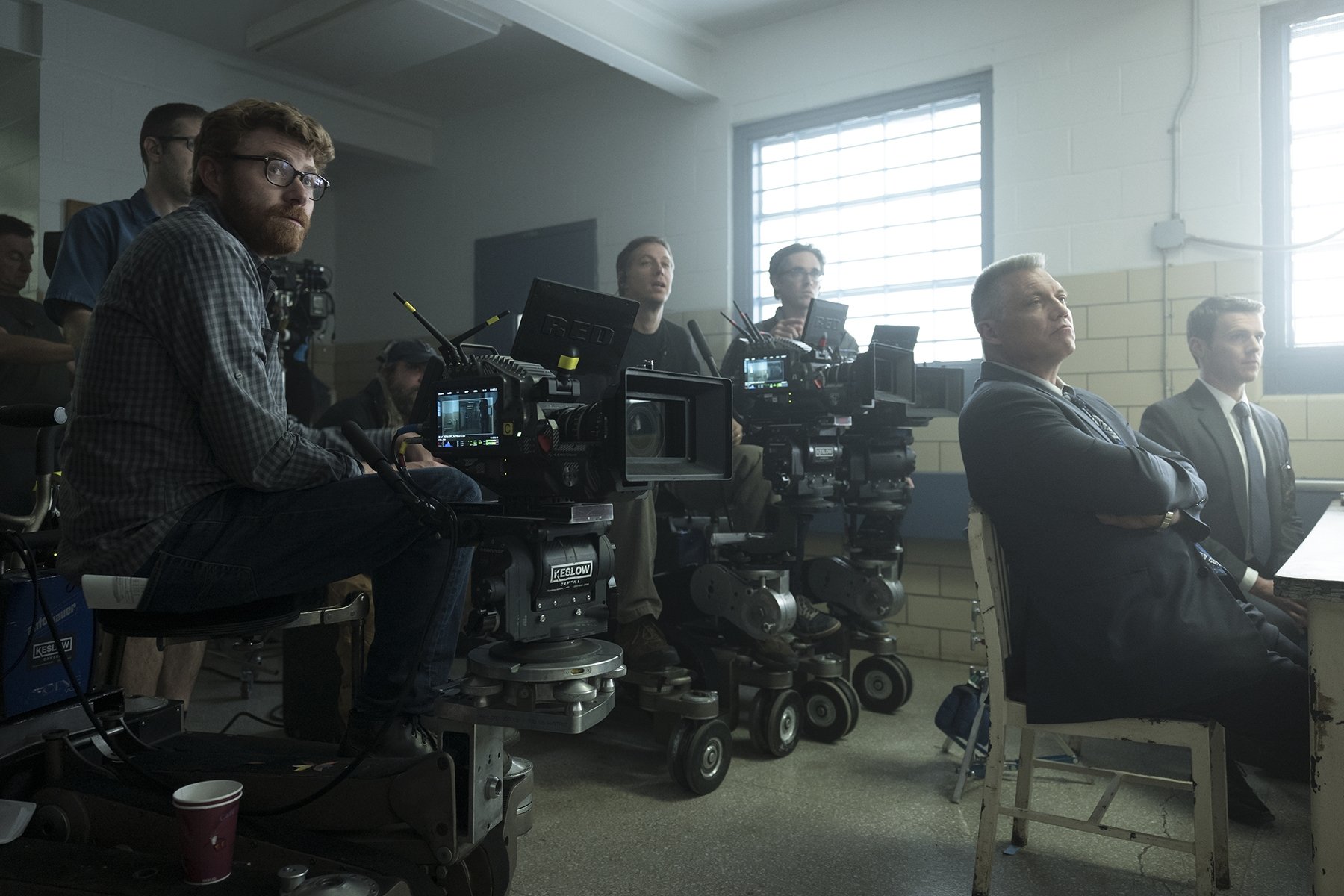 Messerschmidt has also photographed several episodes of the television series Legion as well as second-unit work on the feature Sicario: Day of the Soldado, shot by Dariusz Wolski, ASC. On the recommendation of Wolski, Messerschmidt was hired to photograph the HBO Max series Raised by Wolves.
His upcoming credits include Fincher's feature, Mank, depicting the life of screenwriter Herman J. Mankiewicz and the writing of the script to Citizen Kane.
He became a member of the ASC this year and now co-chairs the Society's Future Practices committee.
After earning a B.A. in anthropology from Northern Illinois University, Charlie Lieberman settled in Chicago to pursue a career in still photography. He landed a series of jobs in camera shops and advertising studios before setting out as a freelance photographer. And one of his first assignments was to photograph indigenous cultures in small villages across 14 countries for a series of anthropology books.
Returning to Chicago, Lieberman displayed his work in a gallery and was subsequently hired as a still photographer on a documentary about Olympic athletes. This first taste of motion-picture production prompted Lieberman to change tacks, and he began working as a cinematographer in documentary, industrial and educational films. 
After shooting his first feature in 1985, Henry: Portrait of a Serial Killer, Lieberman remained in Chicago, primarily shooting commercials, until 1989, when he relocated to Los Angeles. He subsequently shot such features as South Central (1992) and Love is a Gun (1994) and network TV series including My So-Called Life, Party of Five, Joan of Arcadia, Once and Again and Heroes.
Lieberman has been a member of the ASC since 2008 and is the chair of the ASC Photo Gallery committee.