AC April '09 Online Articles
Archived articles from American Cinematographer April 2009 (Volume 90, Number 4).
ASC Staff
Volume 90, Number 4
Watchmakers
Larry Fong films the "unfilmable" superhero saga Watchmen
DVD Playback
Reviews of current and upcoming DVD releases:

ASC Close-Up
Brief interviews with ASC members about their careers and inspirations. This month: Thomas Ackerman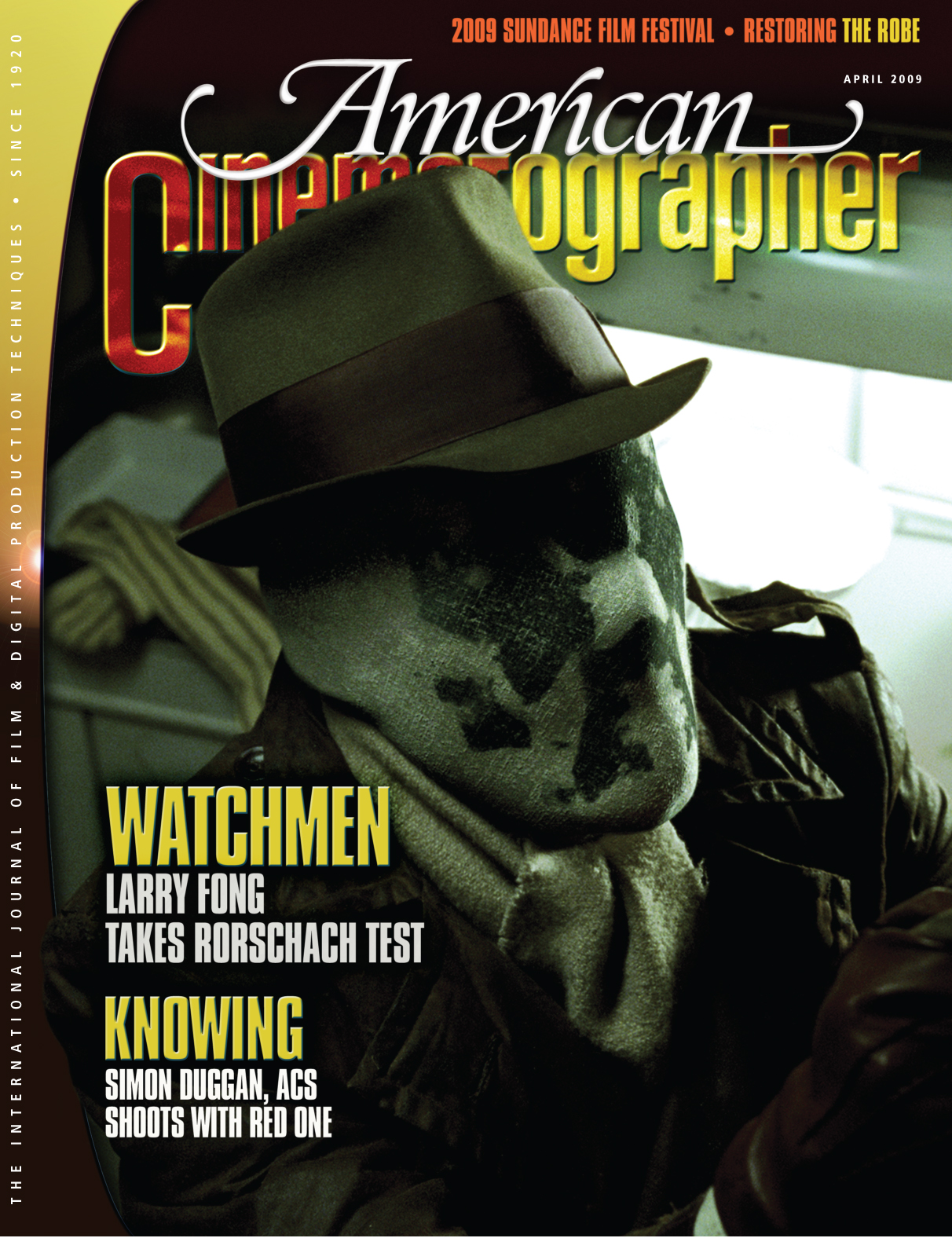 Subscribe to American Cinematographer
The April print edition also includes:
Knowing
The Robe Digital Restoration
Sundance 2009: Sin Nombre; An Education; The September Issue; Push: Based on the Novel by Sapphire; Big River Man

Hunger
Crank High Voltage

Subscribe now for year-round coverage of cinematography technique and equipment delivered to your door.