AC November '16 Online Articles
Archived articles from American Cinematographer November 2016 (Volume 97, Number 11).
ASC Staff
Volume 97, Number 11
President's Desk
Thoughts on the coming future of filmmaking with China.
Radical Hackers
Cinematographer Tod Campbell discusses his work in Mr. Robot, one of the most unique-looking shows on television
Walking Dead and Loving It - ONLINE EXCLUSIVE
Cinematographer Stephen Campbell details his visual approach to the apocalyptic horror drama The Walking Dead. (Part I of II.)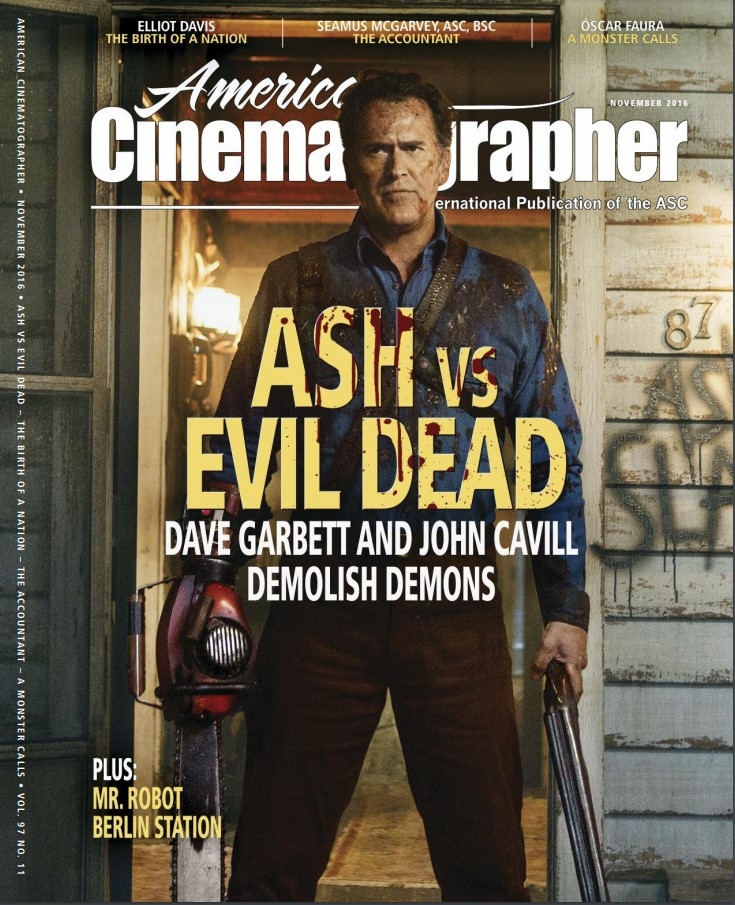 Subscribe to American Cinematographer

The November print edition also includes:

Ash vs Evil Dead
The Birth of a Nation
The Accountant
A Monster Calls
Berlin Station
Subscribe now for year-round coverage of cinematography technique and equipment delivered to your door.
American Cinematographer '16 Archives