AC October '09 Online Articles
Archived articles from American Cinematographer September 2009 (Volume 90, Number 10).
ASC Staff
Volume 90, Number 10
Pitch Perfect
Christopher Manley, ASC sells the drama on Mad Men
Presidents Desk
ASC President Michael Goi on advanced technology

DVD Playback
Reviews of current and upcoming DVD releases:
ASC Close-Up
Brief interviews with ASC members about their careers and inspirations. This month: Lowell Peterson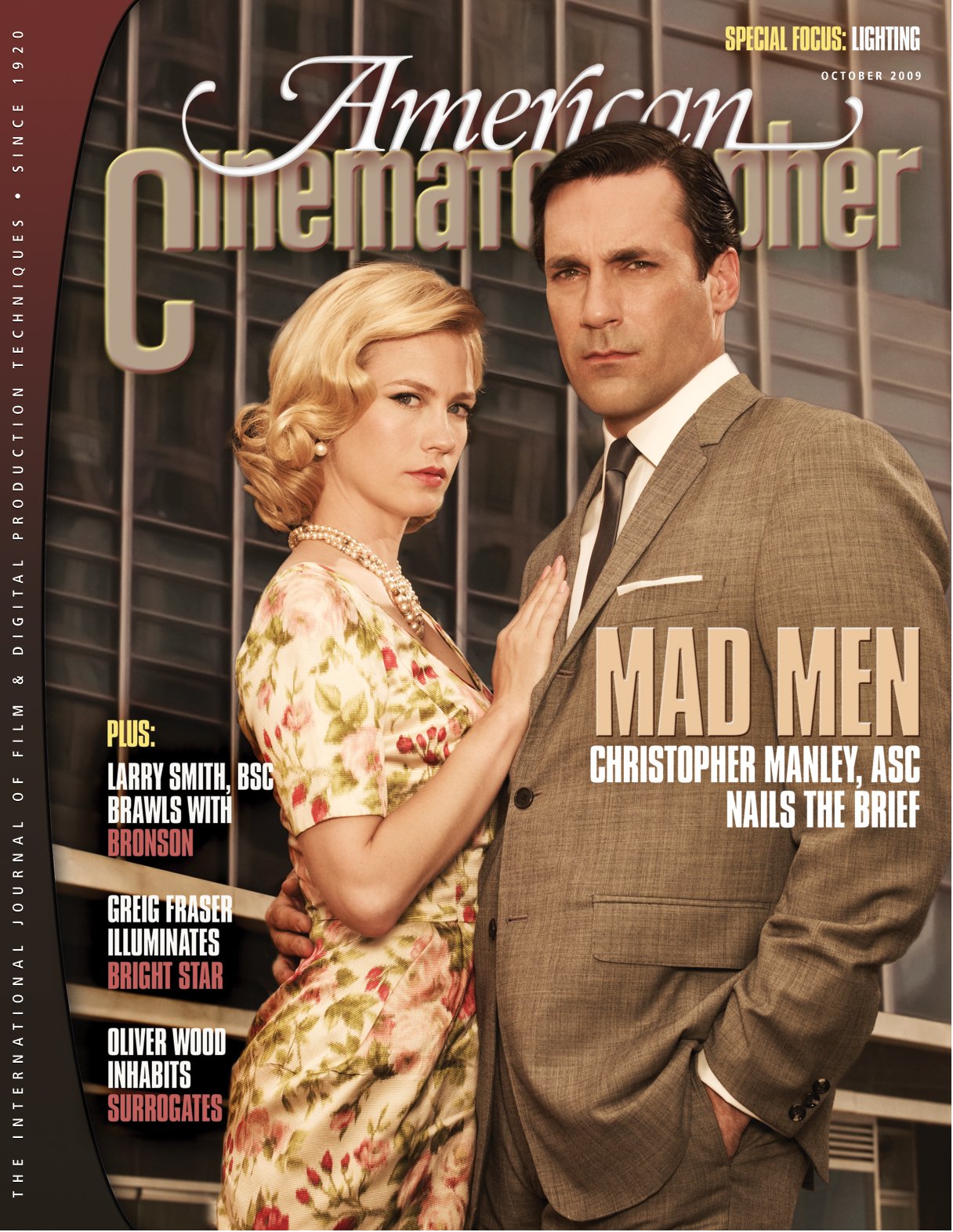 Subscribe to American Cinematographer
The October print edition also includes:
Bronson
Bright Star
Surrogates
The National Parks: America's Best Idea
Georgia O'Keeffe

Subscribe now for year-round coverage of cinematography technique and equipment delivered to your door.