AC October '14 Online Articles
Archived articles from American Cinematographer October 2014 (Volume 95, Number 10).
ASC Staff
Volume 95, Number 10
Presidents Desk
On losing Gordon Willis and other ASC greats
Persistence of Vision: Supervising a Set
An excerpt from the forthcoming book Gordon Willis on Cinematography.
Shared Experience
A visit to the set of the ASC Master Class.
ASC Close-Up
Brief interviews with ASC members about their careers and inspirations. This month: Jonathan Freeman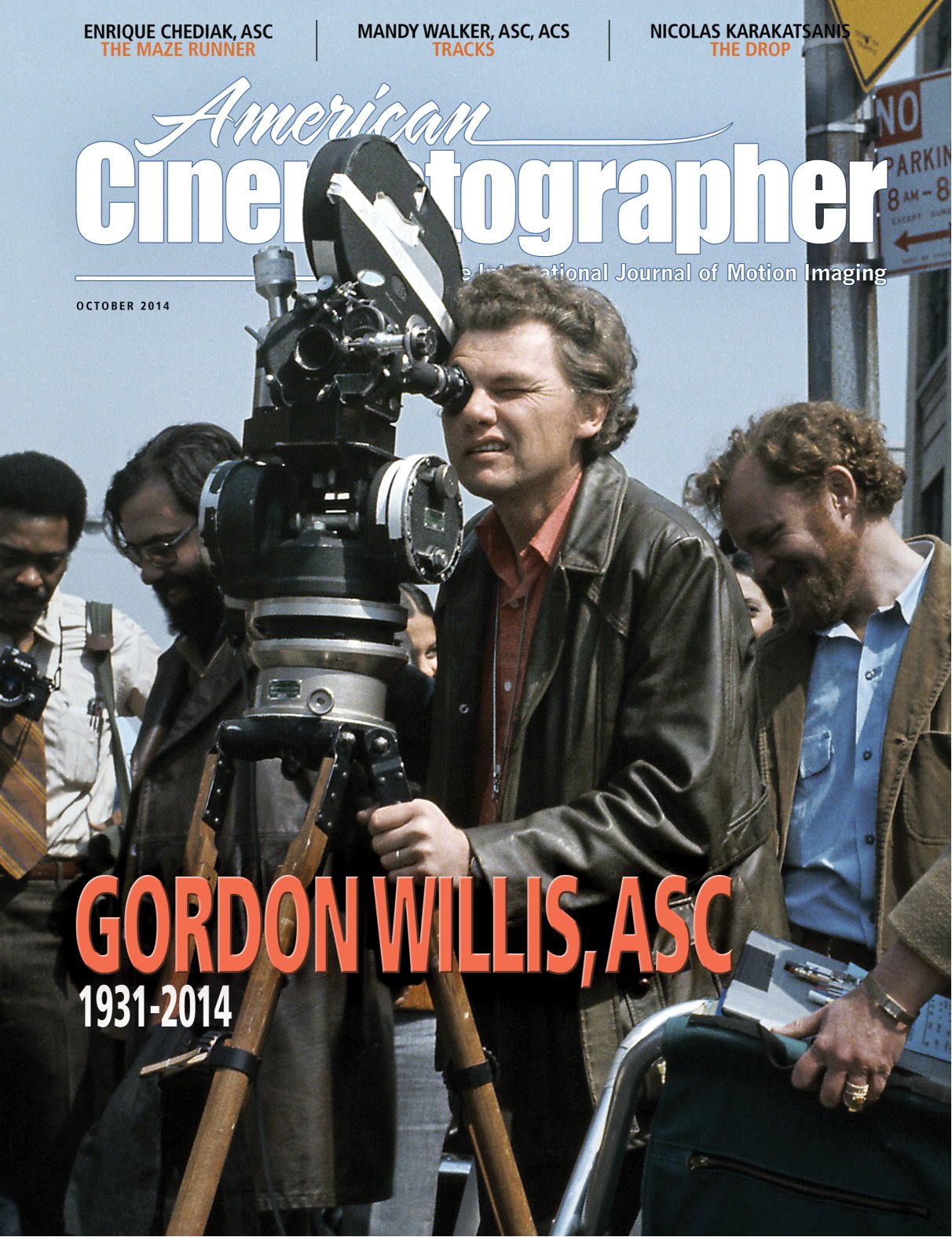 Subscribe to American Cinematographer

The October print edition also includes:
Remembering Gordon Willis: Interviews with Francis Ford Coppola, Woody Allen, Robert Redford, Caleb Deschanel, Michael Chapman, James Caan, Dustin Hoffman, Jane Fonda, Steven Soderbergh and many others
The 1st production meeting for The Godfather
The Maze Runner
Tracks
The Drop

Subscribe now for year-round coverage of cinematography technique and equipment delivered to your door.
American Cinematographer '14 Archives
f