AC September '14 Online Articles
Archived articles from American Cinematographer September 2014 (Volume 95, Number 9).
ASC Staff
Volume 95, Number 9
Space Cases
Ben Davis, BSC, and director James Gunn heighten sly humor of Guardians of the Galaxy.
Primetime Prestige - ONLINE EXCLUSIVE
The cinematographers on How I Met Your Mother, True Detective and Sherlock: His Last Vow discuss their Emmy-winning work.
Presidents Desk
On film schools, apprenticeship and mastering the craft
ASC Close-Up
Brief interviews with ASC members about their careers and inspirations. This month: Kenneth Zunder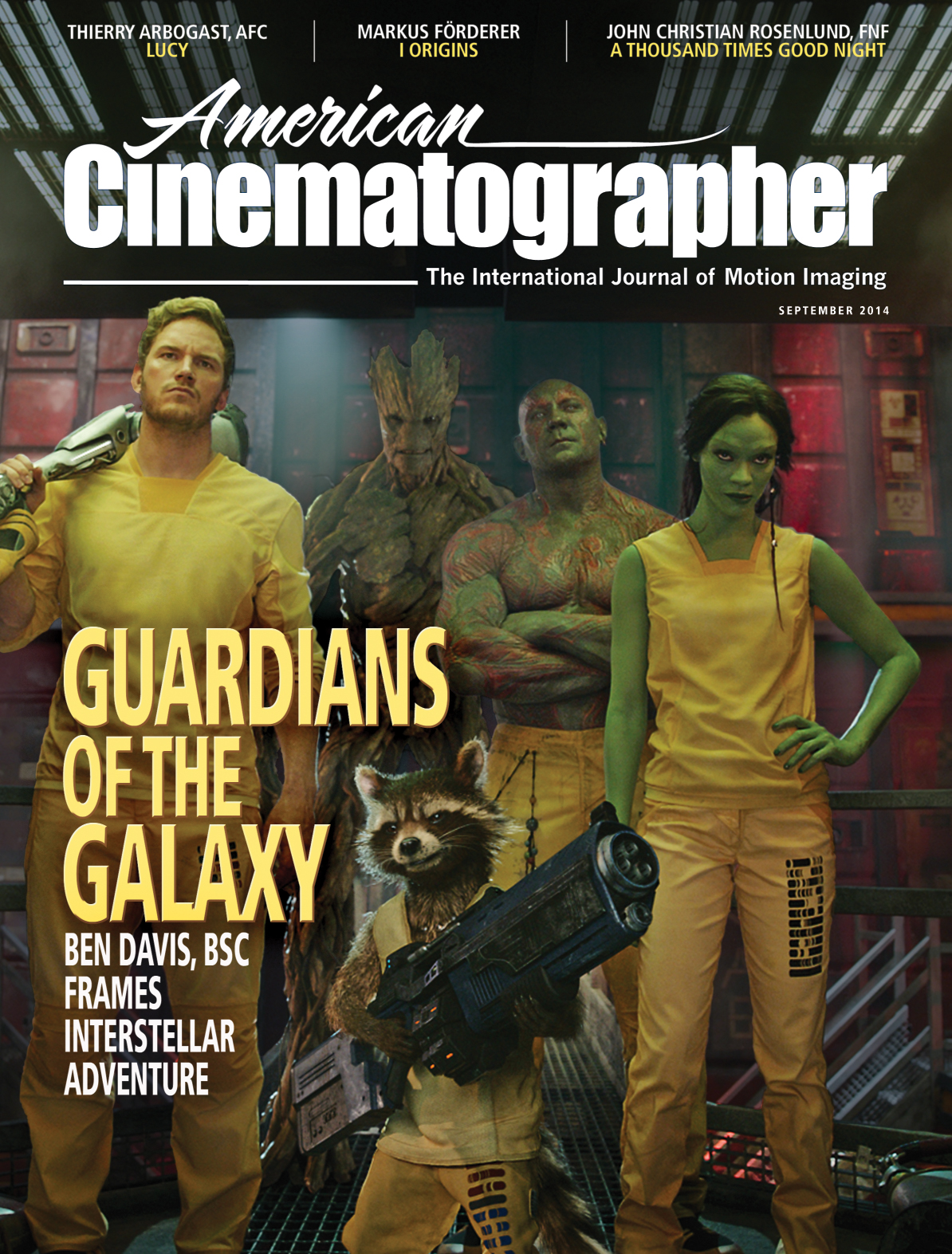 Subscribe to American Cinematographer

The September print edition also includes:
Lucy
I Origins
A Thousand Times Good Night
24: Live Another Day
James Cameron's Deepsea Challenge 3D
Restoring My Fair Lady
Subscribe now for year-round coverage of cinematography technique and equipment delivered to your door.
American Cinematographer '14 Archives
f