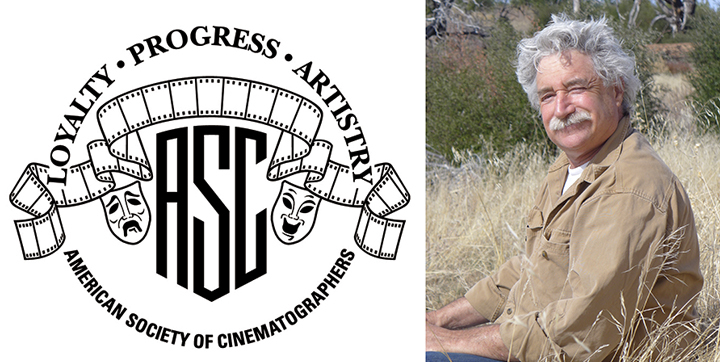 ASC Close-Up: Josh Bleibtreu
"Remember filmmaking is a team effort. You need to be a positive leader, listen to your crew, and be open to what Conrad Hall called 'happy accidents.'"
ASC Staff
When you were a child, what film made the strongest impression on you?
2001: A Space Odyssey.
Which cinematographers, past or present, do you most admire?
Conrad Hall, ASC; Roger Deakins, ASC, BSC; Gordon Willis, ASC; Gregg Toland, ASC; Chivo Lubezki, ASC, AMC; Bob Richardson, ASC; Wally Pfister, ASC; Freddie Young, BSC; Darius Khondji, ASC, AFC; John Toll, ASC; and Robert Elswit, ASC. The list could go on!
What sparked your interest in photography?
My father had a black-and-white darkroom. He loved photography and he loved films — he was a real cinephile. Also, my brother Jason was a photographer who specialized in conflict zones, and he inspired me and taught me a lot.
Where did you train and/or study?
I started volunteering on student films at UCLA, AFI and USC, and then I worked my way up the ranks, starting as a loader.
Who were your early teachers or mentors?
Peter James, ASC, ACS; Don Burgess, ASC; Doug Ryan; and Buddy Fries, to name a few.
What are some of your key artistic influences?
Nature, the quality of light, shadows, shapes, textures, music, books, and films.
How did you get your first break in the business?
I met camera operator Doug Ryan, who had just come back from working on Apocalypse Now. He offered me my first paid job: $50 a day to drive the camera truck and work as the loader/2nd AC on a film in Santa Barbara.
What has been your most satisfying moment on a project?
When it all comes together — after all the meetings, planning and sleepless nights — and it works, it's an incredible feeling! Also, on Apollo 13, floating in zero gravity, operating a camera inside a 737 that was in a nosedive going just over 700 mph from 40,000 feet straight down to under 10,000 feet with Tom Hanks, Kevin Bacon and Bill Paxton. We did two five-hour flights a day for weeks. What a blast! Another: I was 1st AC and shot additional photography on a National Geographic documentary called The Grizzlies, shot by Peter Pilafian. Part of the story was about the Craighead family putting satellite collars on grizzly bears so they could track them via satellite. We traveled throughout Alaska, and also Montana and Wyoming. On Alaska's North Slope, hundreds of miles from the nearest road, I spent time with an older Inuit Eskimo man who had been born in a seal-skin hut and fished with hooks made from bone. He was the last of a generation. It was a humbling experience.
Have you made any memorable blunders?
Lots. I try to forget them. Once, as a 1st AC, I forgot to set the stop on a big stunt. Luckily, the lab was somehow able to rescue it.
What is the best professional advice you've ever received?
Always show up early and be prepared. Read the script, know the story inside-out, and approach every shot with these questions: What information or emotion are we trying to convey to the audience? How can we make the shot more effective? What's the previous cut and the following cut? Where does this shot fit in the film? Be honest to the story, not your ego; less is usually more; and remember filmmaking is a team effort. You need to be a positive leader, listen to your crew, and be open to what Conrad Hall called 'happy accidents.'
What recent books, films or artworks have inspired you?
Season 3 of Goliath, shot by Jeff Greeley; David Mullen, ASC's work on The Marvelous Mrs. Maisel; and the films Ida, Cold War and 1917. I've been reading an excellent English quarterly called Granta. Also, T.C. Boyle's Tooth and Claw is great!
Do you have any favorite genres or genres you would like to try?
Drama, action and documentaries.
If you weren't a cinematographer, what might you be doing instead?
Animal biologist, chef, teacher, or food or travel writer, or an outdoorsman living in the mountains, cutting wood, fishing and tending a big garden.
Which ASC cinematographers recommended you for membership?
Don Burgess, Paul Cameron, Roberto Schaefer and Wally Pfister.
How has ASC membership impacted your life and career?
It's a lifelong dream come true — the highest honor! I'm still pinching myself.
---
You'll learn much more about Bleibtreu in this feature story on shooting 2nd-unit — which he has done for such features as Tropic Thunder, Snow White and the Huntsman, Suicide Squad and Birds of Prey: And the Fantabulous Emancipation of One Harley Quinn.