ASC Close-Up: David Klein
"I was forced to shoot everything thrown at me for 10 years, fueled by hunger and a need to gain experience and improve with each project. Those 10 years of fighting mean everything, still."
ASC Staff
When you were a child, what film made the strongest impression on you?
My father took me to the drive-in to see Blade Runner when I was 12. I was blown away. That movie, against a fading skyline, changed everything.
Which cinematographers, past or present, do you most admire?
Conrad L. Hall, ASC. His lighting was the first I responded to, before I had the language for my experience. Every frame seemed original. He never stopped studying the way our world is lit, and the way it can shift. Everything he shot is a gift.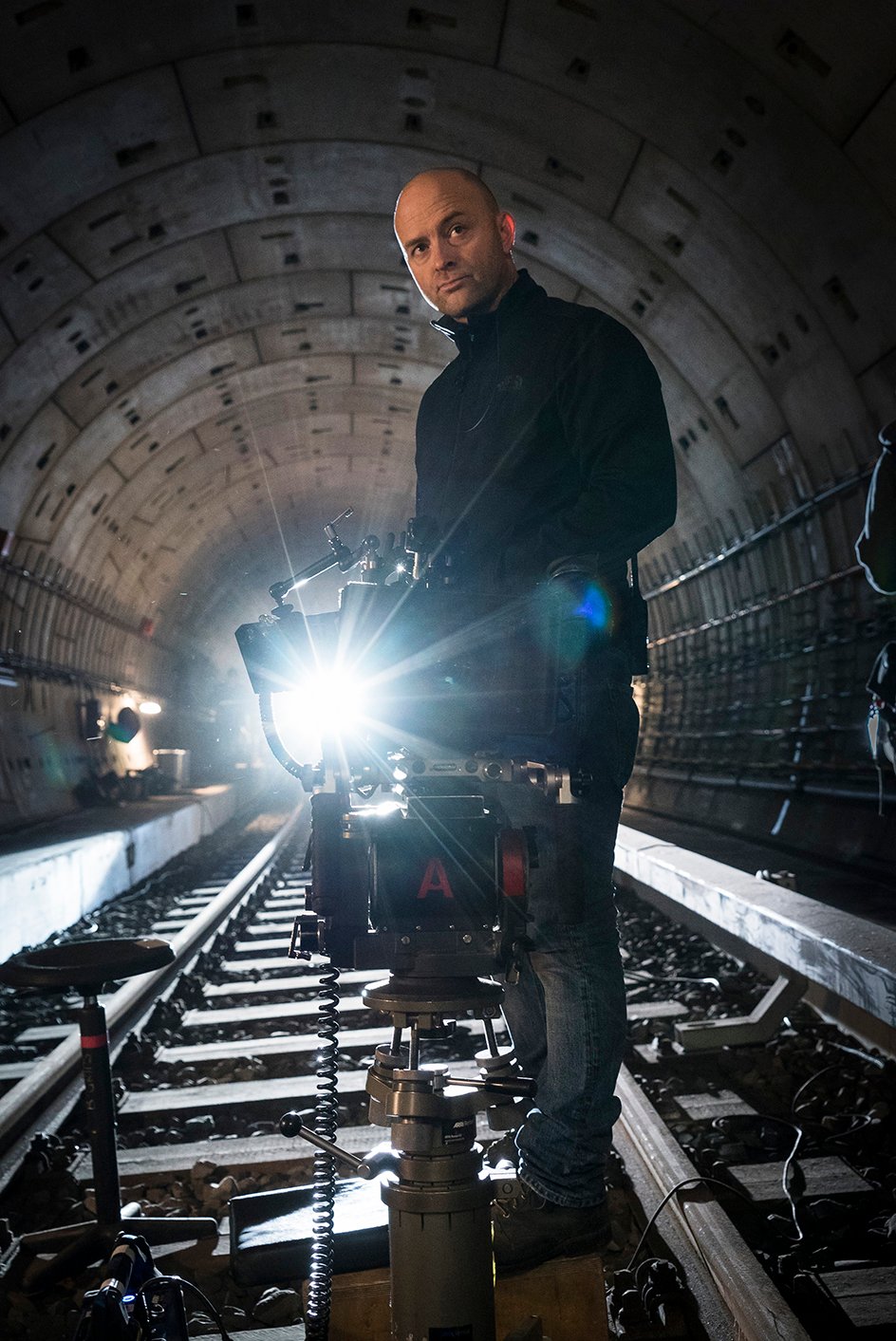 What sparked your interest in photography?
My dad. He lugged a 35mm SLR and lenses in an aluminum case that, to me, was full of a mystery I wanted to solve. He was the first photographer I admired. My grandfather was no slouch as a cinematographer either, but I only found this out decades later when I transferred 9,000 feet of his Kodak negative and reversal from the 1940s, '50s and '60s. He also gave me my first Bolex, after high school. They were not professional cameramen, but they put me on my path.
Where did you train and/or study?
I barely trained or studied, but at the Vancouver Film School I met Kevin Smith and Scott Mosier. We made our first three films together, after which the adults at the studios cut me out. I was adrift, but I was forced to shoot everything thrown at me for 10 years, fueled by hunger and a need to gain experience and improve with each project. Those 10 years of fighting mean everything, still.
Who were your early teachers or mentors?
I was thrown into the cinematographer's chair extremely early, so I surrounded myself with savants to cover me. My most memorable hire turned out to be a focus puller named Andy Graham, who's now an operator — I'd told him how green I was, and he appreciated that. It's important to be honest about your experience level. We've been friends and colleagues ever since.
What are some of your key artistic influences?
Filmmakers. As a team, I admire David Fincher and Jeff Cronenweth, ASC. Adam Arkapaw is doing amazing work. Rodrigo Prieto, ASC, AMC; Roger Deakins, ASC, BSC; John Toll, ASC; Newton Thomas Sigel, ASC. The list goes on, but I'm excited by what's unique.
How did you get your first break in the business?
I was living in Seattle after film school when Kevin Smith sent me the script for Clerks. I borrowed a light meter and took the next flight to Jersey.
What has been your most satisfying moment on a project?
When I started Homeland, I sat with Claire Danes to talk about her relationship with cinematographers. She said, 'I have no idea how you guys do what you do, but I really appreciate it when you're good at it. You can light me however you'd like.'
Have you made any memorable blunders?
Don't get me started.
What is the best professional advice you've ever received?
Never give up.
What recent books, films or artworks have inspired you?
There's an unpublished manuscript called 37 Winters making the rounds, written by J. Reuben Appelman. It's a true-crime story, but it's also a memoir about the author's obsession with cracking an abduction-murder case from the 1970s. Although it's a book, it's visually stunning. It's what I would direct if given the opportunity.
Do you have any favorite genres, or genres you would like to try?
I'm not focused on genre, but there are certainly worlds I'd like to inhabit. There are movies that tell a story, and then there are movies that expose you to a universe in the process — I'm focused on worlds like that right now.
If you weren't a cinematographer, what might you be doing instead?
Being Henry Rollins. Flaubert said something like, 'Be neat and orderly in your life so that you can be violent and original in your art.' Rollins epitomizes that. He's riskier than we're allowed to be on set; he's my guidepost.
Which ASC cinematographers recommended you for membership?
M. David Mullen, Adam Kane, Steven Poster, Bill Butler.
How has ASC membership impacted your life and career?
It's opened doors, not the least of which was the door to the ASC Clubhouse, where I was suddenly surrounded by cinematographers I'd admired for years. It doesn't get any better than talking to Owen Roizman about The French Connection and The Taking of Pelham One Two Three, learning from members like that, who know so much more than I do, and who are eager to share their knowledge, experience and artistry.
---
For more, check out David's personal site and his Coffee & Conversation at the ASC Clubhouse.