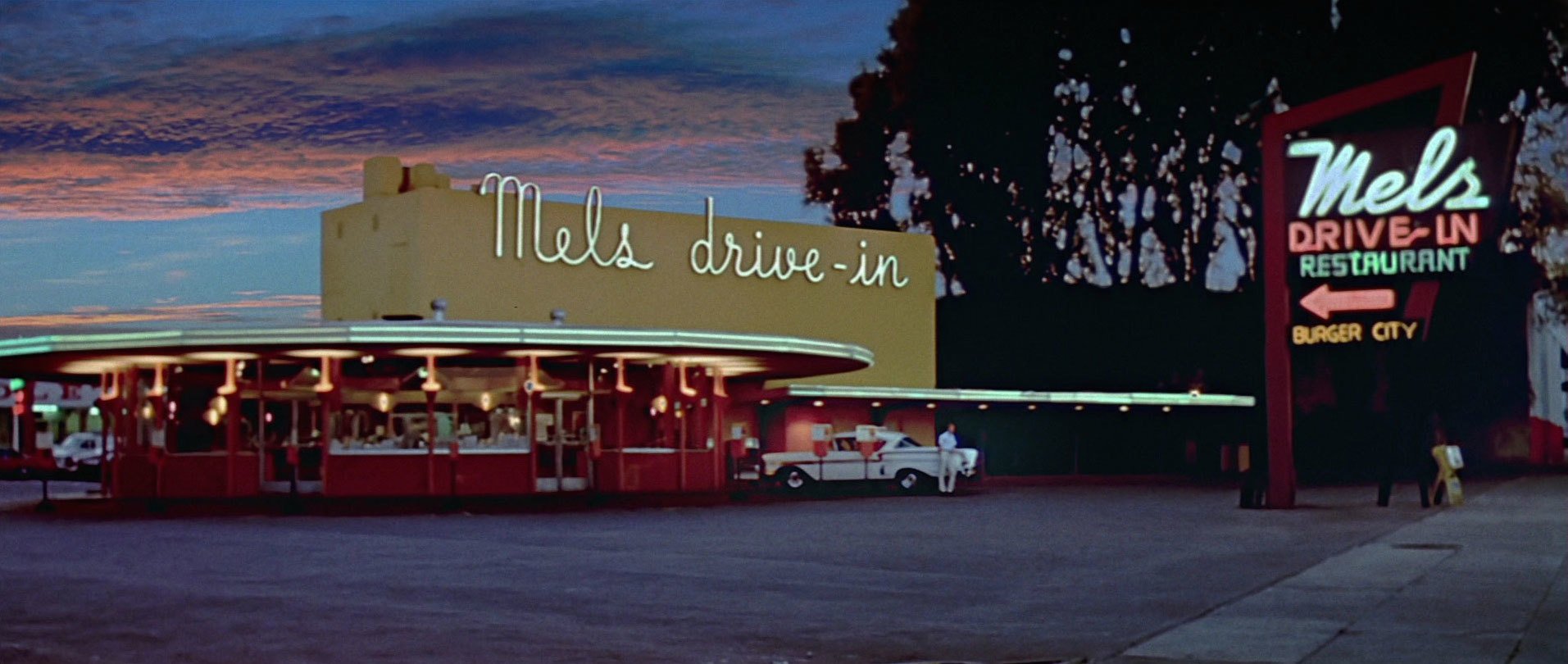 Beyond The Frame: American Graffiti
Where were you in '62? Shooting the iconic 1973 coming-of-age California car-culture classic with director George Lucas.
David E. Williams
Where were you in '62?
Haskell Wexler, ASC (left) and director George Lucas check a crane shot during the grueling nocturnal production of American Graffiti (1973), which was photographed in tandem by Jan D'Alquen and Ron Eveslage.

Though Lucas contemplated shooting the picture himself, he decided to use two cinematographers and two cameras throughout the production, as he had on his previous feature, THX-1138 (1971). They employed the 2-perf Techniscope 35mm process to achieve a 2.33:1 widescreen frame.
The far more experienced Wexler joined the production as a "visual consultant" to help friend Lucas accomplish the show's complex night lighting work.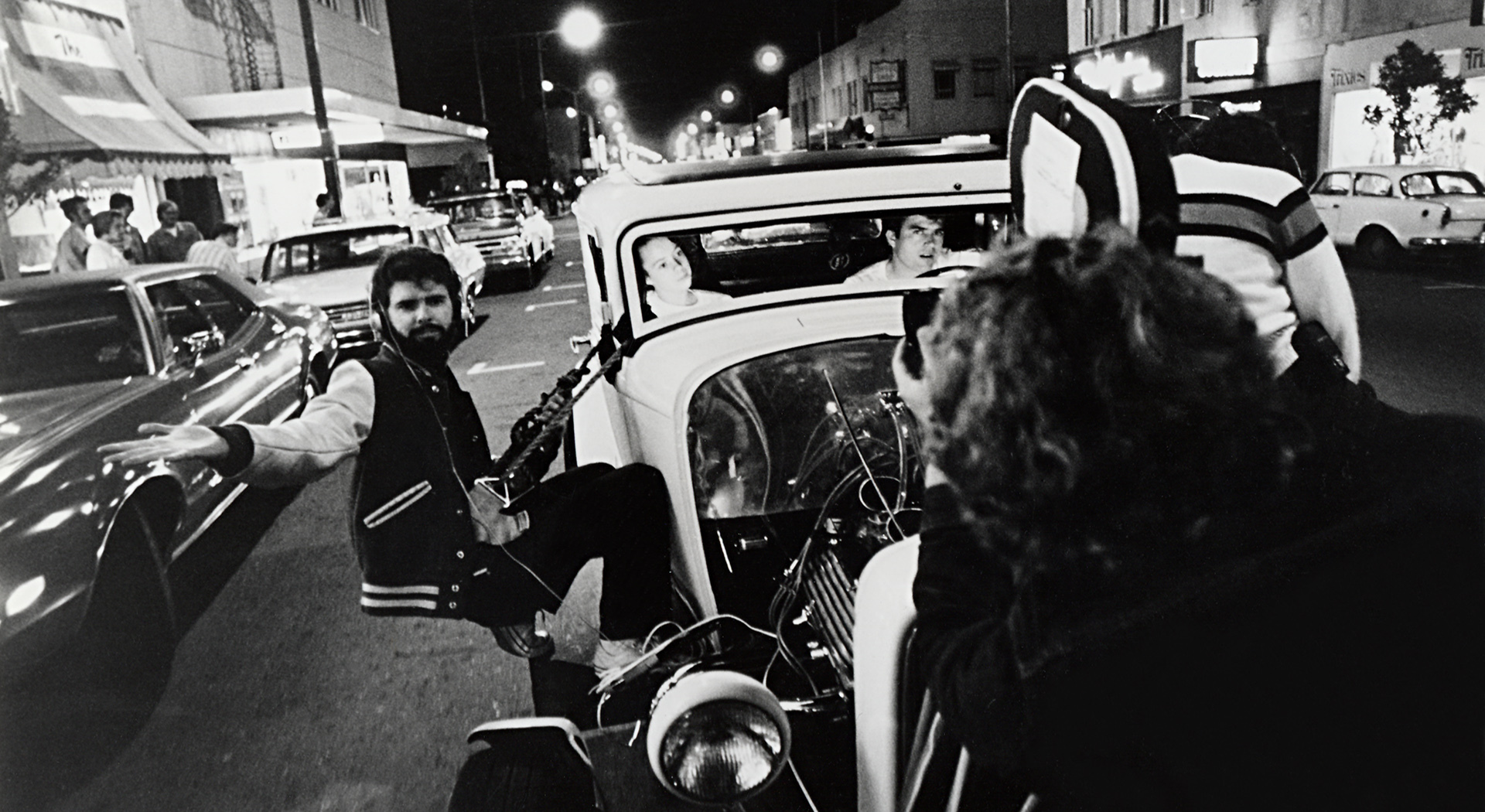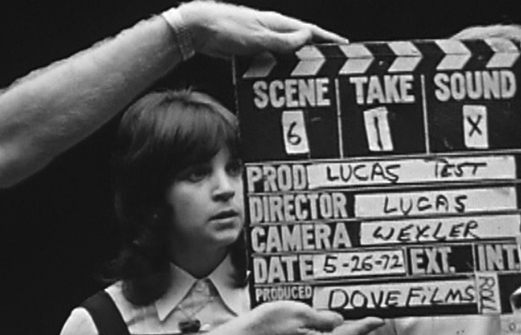 Though a Universal Studios project, the picture's very modest budget allowed Lucas complete creative control and final cut. Producer Gary Kurtz kept the shoot in track during a brief 28 days (almost entirely nights) of production, maintaining this balance of power.

Released in the summer of 1973, the picture was a sleeper hit, launched a wave of 1950s-'60s nostalgia and became an American classic.
Wexler died on December 27, 2015, and the ASC Student Heritage Award for documentary work is named in his honor, as non-fiction film was a passion throughout his long, illustrious career.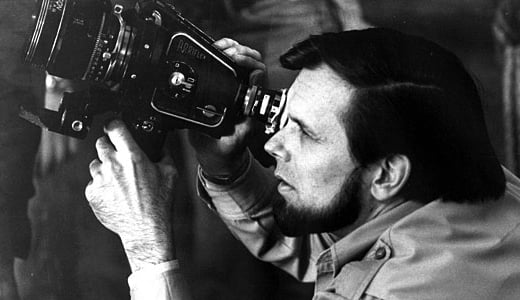 Kurtz passed on September 23, 2018, leaving behind a legacy that includes two additional collaborations with Lucas: Star Wars (1977) and The Empire Strikes Back (1980).

In 1995, American Graffiti was selected for preservation in the National Film Registry by the Library of Congress for being "culturally, historically, and aesthetically significant."
The following clip demonstrates some of the picture's naturalistic night photography, as well as performances by Richard Dreyfuss, Ron Howard Cindy Williams, LeMat and Phillips.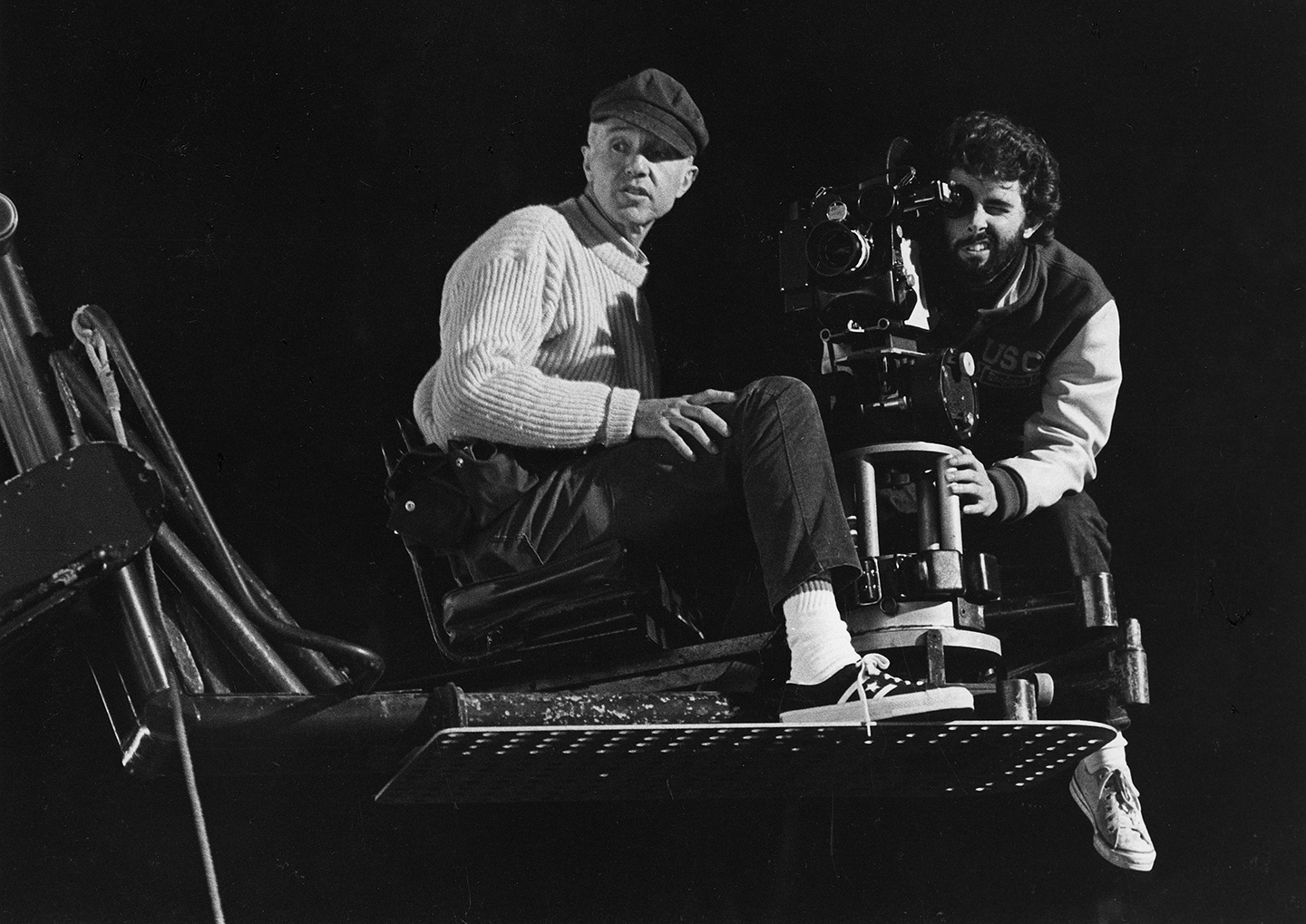 In a 2009 tribute to Wexler at the Tiburon International Film Festival, Lucas explained how their collaboration went: