Beyond The Frame: Star Wars: Episode IV — A New Hope 
A brief look back at the Oscar-winning efforts of Richard Edlund, ASC on this ground-breaking 1977 sci-fi classic.
David E. Williams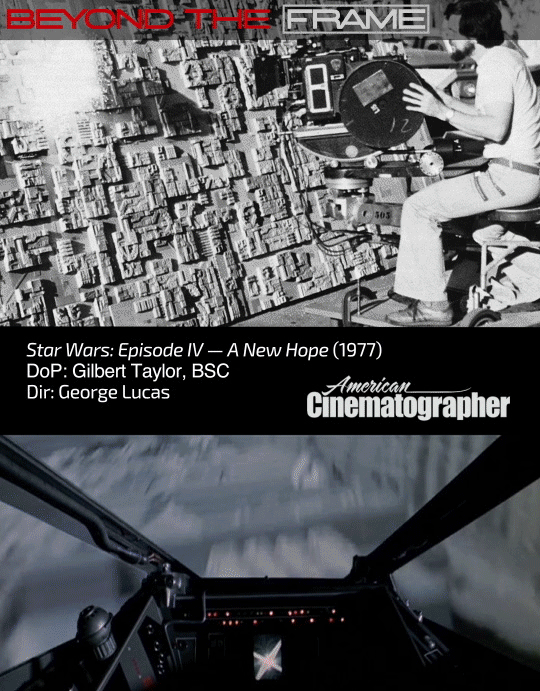 At top, future ASC great Richard Edlund operates a VistaVision camera while filming an explosive effect that would become an element in the spectacular finale to Star Wars (1977), later known as Episode IV — A New Hope.
A self-educated still photographer, Edlund gained key experience while serving in the photographic department of the U.S. Navy, later teaching himself the basics of motion-picture cinematography and lab work. After being discharged, he studied at the the University of Southern California. Ambitious, he landed a job working for Joe Westheimer, ASC — one of the visual effects experts creating shots for the original Star Trek TV series. There, Edlund got his first professional experience in effects photography and techniques.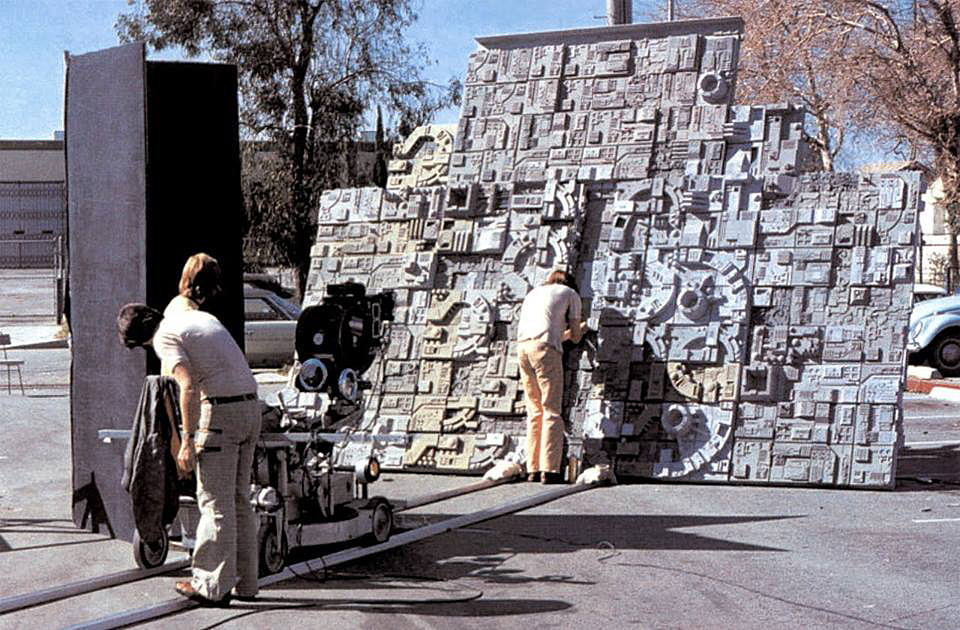 After a series of learning opportunities, he met (fellow future ASC member) John Dykstra, who in 1975 was tasked by director George Lucas to assemble a crack visual effects team to create shots for what was then called "The Star Wars." Edlund, with his knowledge of photography, bluescreen work and camera mechanics, was one of Dykstra's first hires, as was (another future ASC member) Dennis Muren.

As a result of their groundbreaking efforts, Edlund and Dykstra would share an Oscar win for Best Visual Effects with key Star Wars collaborators John Stears, Grant McCune and Robert Blalack (starting at about 5:17):
Edlund would go on to lend his creative and technical talents to such projects as Battlestar Galactica, The Empire Strikes Back, Poltergeist, Raiders of the Lost Ark, Return of the Jedi, Ghostbusters, 2010, Die Hard and Alien 3, among many others.
In 2007, Edlund received the Presidents Award from the American Society of Cinematographers for his contributions to the art and craft of filmmaking.
You'll find AC's complete Star Wars archive here.