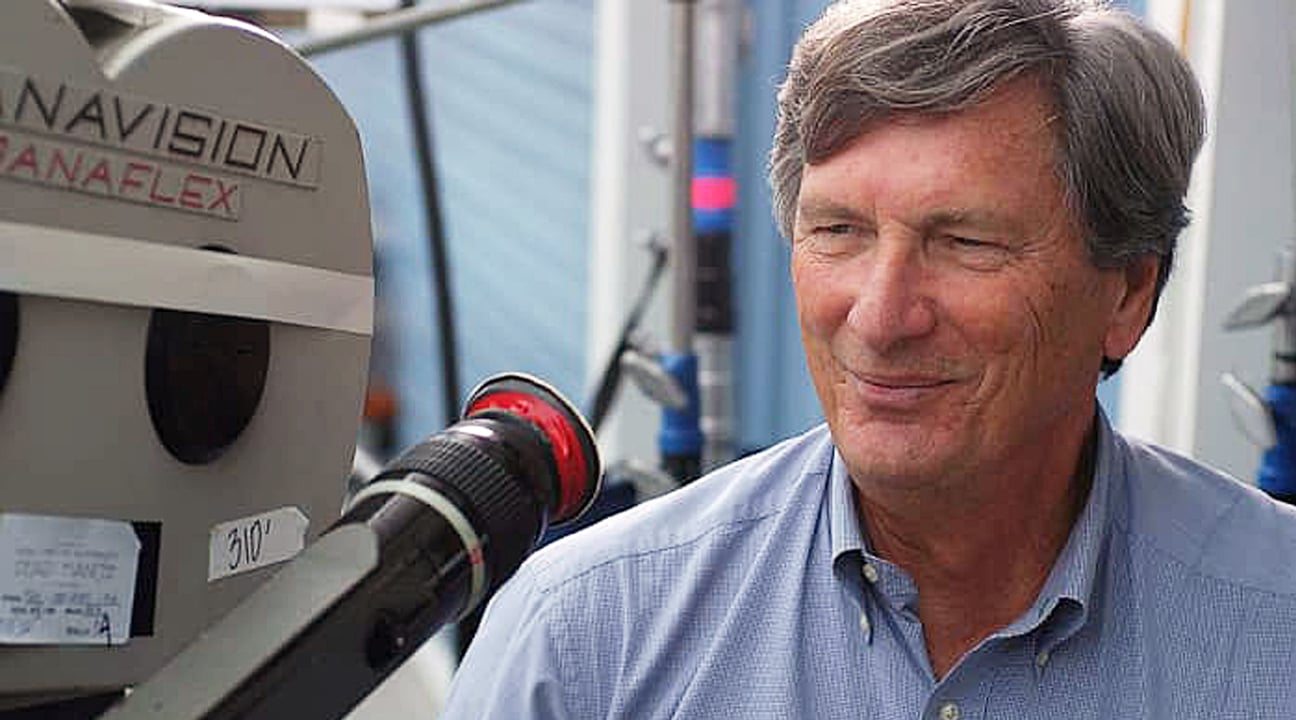 John Bailey, ASC's Suggested Reading
"I would like to begin here a highly personal, if not idiosyncratic, selection of books on film that have been important to me."
John Bailey, ASC
"I would like to begin here a highly personal, if not idiosyncratic, selection of books on film that have been important to me. "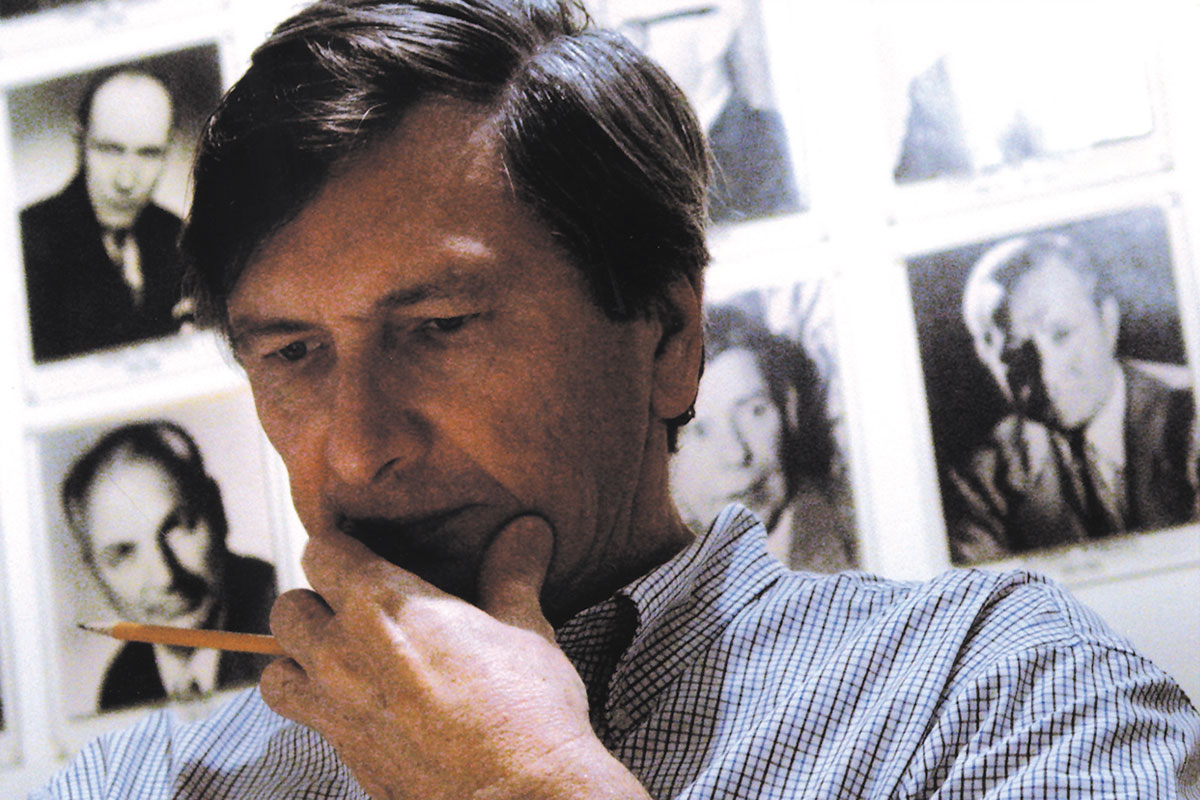 At a recent meeting of the ASC Internet Committee I volunteered to put together a short list of some of the books on film that have mattered most to me in my development. I thought this would be a pretty simple task, just sorting through my stacks and jotting down a few dozen titles. This has not been the case. If I were to attack the situation in a methodical way, I now see that I would soon have a rather formidable bibliography. Trying to put it into some sort of coherent or progressive order would be even more arduous.

So under the guise of a ramble or a browse I would like to begin here a highly personal, if not idiosyncratic, selection of books on film that have been important to me. Think of this as a provisional or post-modernist, eclectic list; it is subject (if there is any interest) to additions and updates. So here goes:
Adventures with D.W. Griffith

by Karl Brown, edited and with an introduction by Kevin Brownlow (about whom more soon) originally published in 1973 by Farrar, Straus and Giroux but available in a paperback by Da Capo Press.

 Brown was a pioneering cinematographer and director. He was Bitzer's assistant once Bitzer and Griffith came to Los Angeles and worked on The Birth of a Nation and Intolerance. Brown was a teenager when he began working at the Kinemacolor Company. An early insider to the birth of Hollywood, his narrative reads like a Tom Swift adventure.
From Peepshow to Palace
by David Robinson, foreword by Martin Scorsese. Columbia University Press, 1996. 

This is a readable and condensed account of the development of film from pre-history to the beginnings of the studio contract system. It has more than 150 stills, frame clips and posters.
Splinters from Hollywood Tripods

by Virgil E. Miller ASC. Exposition-Banner Press 1964.

This is a highly anecdotal and personal account of the early days of Hollywood.
The Light On Her Face

by Joseph and Juanita Walker, foreword by Barbara Stanwyck, The ASC Press, 1984.

 Joe Walker, ASC shot more than 160 feature films, from silents to Born Yesterday in 1951. Among these were 18 films for Frank Capra including It Happened One Night. A highly personal narrative with lots of punchy dialogue and many secrets of the "glamour trade."
Painting With Light
by John Alton, introduction by Todd McCarthy. 

This classic "how-to" book was first published in 1949. It was out of print and much sought after by my generation of film students. Alton was a legend when he abruptly left the business in the late 1950s and didn't resurface until the premiere of the film Visions of Light. In that film, I spoke of him as the single greatest exponent of "film-noir" cinematography. Tom Luddy and Todd McCarthy did much to honor him in his last years (he died in 1996) with a republication of his book by University of California Press and a major tribute at the Telluride Film Festival. I had the honor to sit with him at an ASC dinner shortly before his death. I remember he and Stanley Cortez watched each other during the course of the dinner. Finally, Mr. Cortez came over to greet Alton. They chatted. Flashes went off all over the place. It was a moving moment seeing these two estranged titans shake hands.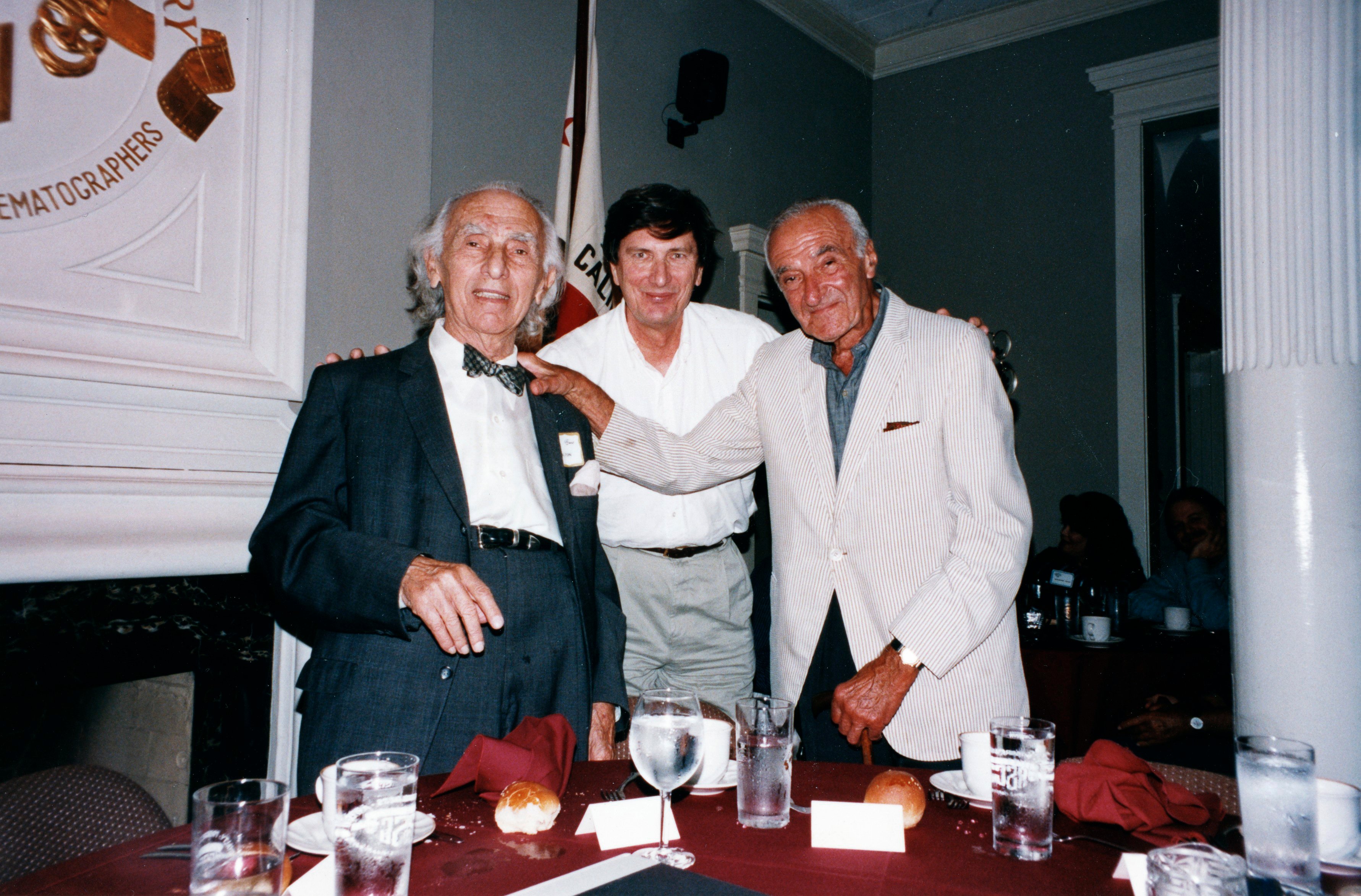 Cinematographic Annual 1930
published by the ASC. 

I don't know how many years the ASC published this annual. It is more then 600 pages, filled with members' articles, ads, projection and lighting tips, a real compendium of current technology. But what I find most interesting is a central "pictorial section" of photographs by Karl Struss, Fred Archer, L. Guy Wilky, Elmer Dyer, Ned Van Buren and many others. This is not readily available but is worth searching out in a research library. There is a copy in the ASC library at the Clubhouse.

History of the American Cinema
Charles Harpole, general editor. Charles Scriber's Sons 1990. 

This is a projected multi-volume series. So far I have seen only the first three volumes The Emergence of Cinema, The Transformation of Cinema and An Evening's Entertainment. This is a densely detailed history for the scholar, full of wonderful stills. It is academic but fascinating in its richness of detail.
The Parade's Gone By
The War The West and the Wilderness
Behind the Mask of Innocence
by Kevin Brownlow. Alfred Knopf.

 Mr. Brownlow has saved almost single-handedly the legacy of the American silent cinema. He has devoted much of his life to research, documentation and preservation of this almost lost age. An Englishman who made us realize the greatness and richness of our own cinematic past. I have lumped these three books together because collectively they present a full history of the American silent film, much more than the weekly studio product. He traces the history of documentary, news, educational film. This is no academic history. It is filled with the lifeblood of the survivors he personally found and interviewed, many of them neglected or forgotten by an industry bent on foreword momentum and a careless disregard for its own heritage. These books are magical. They are also lavishly illustrated.
August and Louis Lumiere Letters
edited and annotated by Jacques Rittaud-Hutinet. Faber and Faber 1995.

 These letters were published on the centennial of the Lumiere Bros. first public film exhibition in Paris. It is a wonderfully detailed look at the development of the very origins of film, its technical research and development, anecdotes of a highly idiosyncratic family, drawings and charts. It is almost like ease-dropping on intimate conversations. I have never seen anything quite like it.
Billy Bitzer, His Story
Introduction by Beaumont Newhall. Farrar, Straus and Giroux, 1973. 

Bitzer died in 1944 and this autobiography was published 30 years later. This was well before the era of "as told to" autobiographies and the tone of this memoir of the father of American cinematography is fascinating reading.
The Making of Citizen Kane
by Robert L. Carringer. University of California Press, 1985.

This book is a kind of revisionist visit of Pauline Kael's book on Kane, which is largely a defense of the role of writer Herman Mankiewicz. Carringer examines the contributions of the key on set filmmaking team. He devotes one whole chapter to Gregg Toland, ASC, who is a key presence throughout the book. It was no accident that Welles chose to share his film credit at the end of the film with Toland.
Diary of a Film
by Jean Cocteau. Roy Publishers, 1950 
(I believe there is a current edition from Dover Press).

 This is a diary that Cocteau made during the wartime filming of Beauty and the Beast. It documents like no other book I know the agony and the ecstasy of making a film. Triumphing over every kind of physical and logistical adversity, it is a truly heroic and inspiring story of the magic of cinema.
My Last Sigh

by Luis Buñuel. Vintage Books, 1984.

The first four pages of this book (Chapter One) sets the tone for this magical memoir of a life full of internal and external adventure. Its governing logic is not chronological or anecdotal, but (as might be expected) the unconscious and surreal peregrinations of a rich mind. You will lose yourself in the rich intoxications of Buñuel's stories, the least of which are about actual filmmaking.
All the best,
John Bailey, ASC