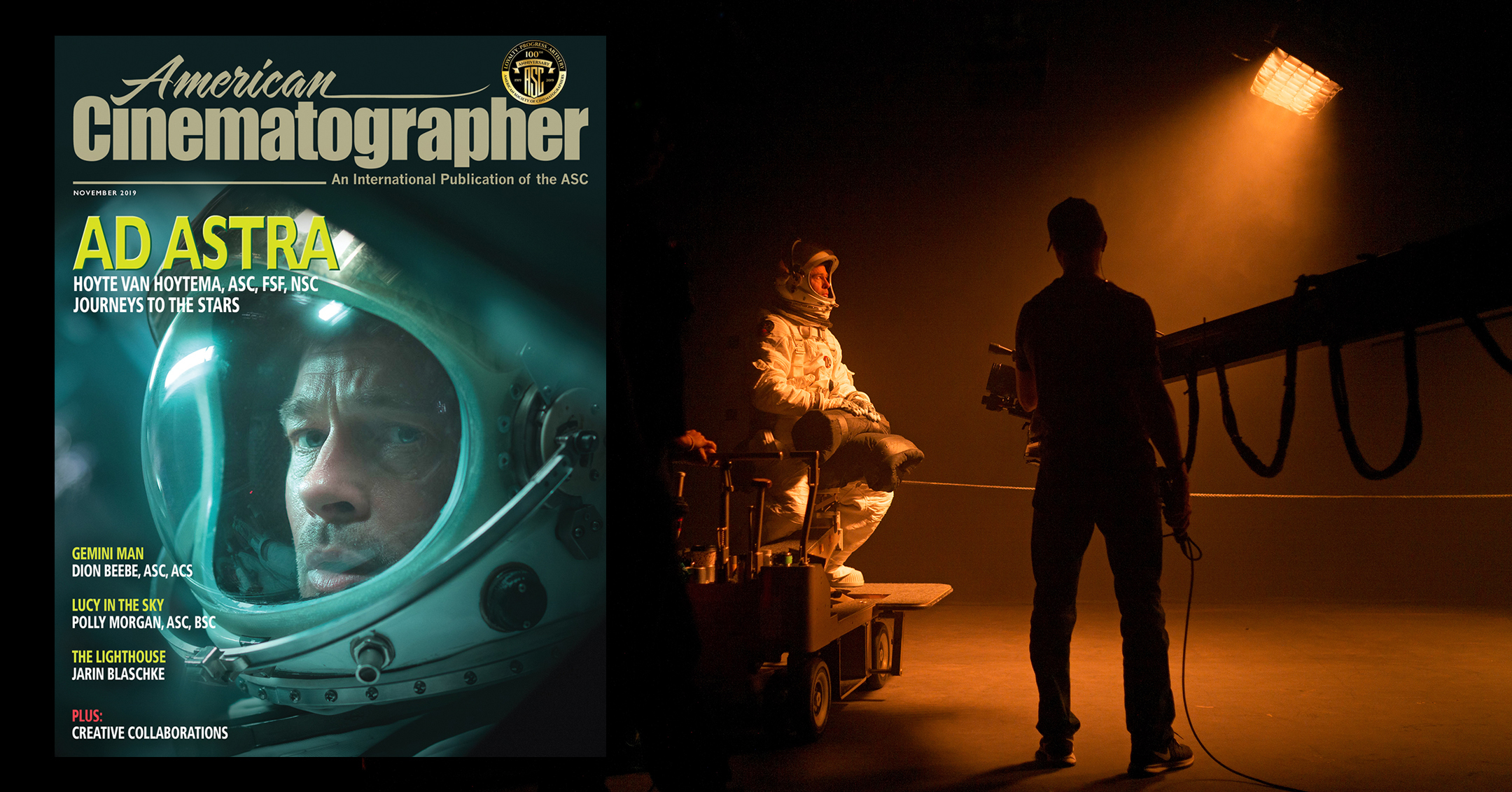 November Issue of American Cinematographer Arrives
New edition features coverage on the features Ad Astra, Gemini Man, Lucy in the Sky and The Lighthouse, as well as a special focus on collaboration.

ASC Staff
New edition of AC features coverage on the features Ad Astra, Gemini Man, Lucy in the Sky and The Lighthouse, as well as a special focus on collaboration.
In his opening note to the issue, AC editor-in-chief and publisher Stephen Pizzello notes regarding the action-thriller Gemini Man, "Director Ang Lee first explored the realm of high-frame-rate moviemaking — specifically, 120 fps in 3D at 4K — with John Toll, ASC on Billy Lynn's Long Halftime Walk. While that production was touted as a quantum leap for cinematography, Lee recently conceded that he was learning the new approach on the fly. He brought valuable lessons from that experience to his latest project, which stars Will Smith as an aging assassin who is being stalked by a younger version of himself.

"During a Gemini Man promotional day on the Paramount Pictures lot, Lee noted that the 3D/HD/HFR approach created entirely new perspectives for the show's cinematographer, ASC member Dion Beebe. '3D is a different language,' Lee said. 'When you have the z-axis, it opens up different possibilities, and you're giving the illusion of real dimensions, so how do you make that look pretty [at 120 fps]? Dion is a brilliant cinematographer, and he's one of the first to explore that. I wanted to think differently about how to light. [A high-frame-rate movie] has to [look] more real, so the beauty of it has to be reinvented. The light source needs to be more complicated, and it needs a lot of subtlety and complexity.'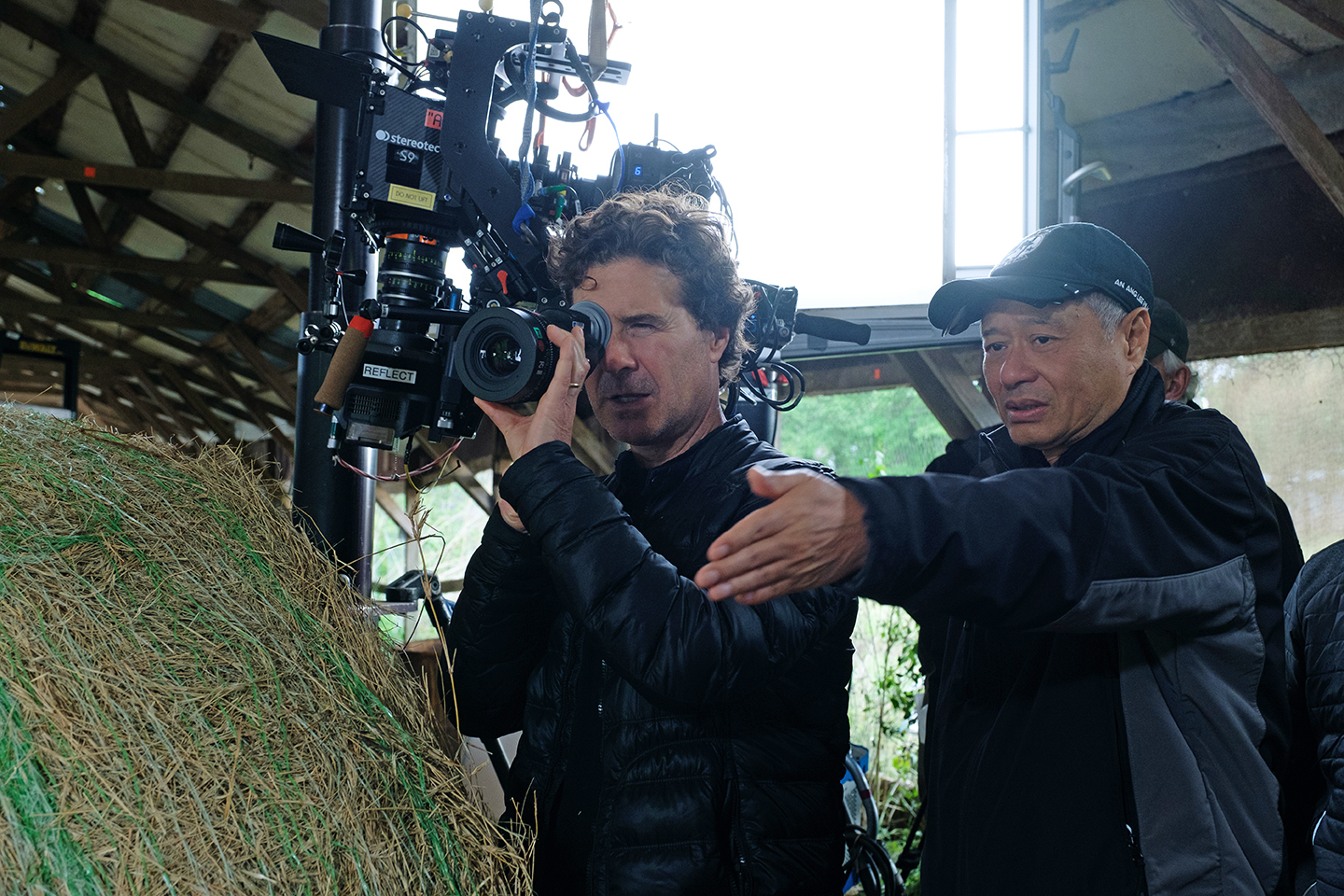 "Further complicating the project was the need for Smith to play both roles — the older, live-action assassin and Junior, the younger, completely CG version of himself. During the Paramount event, Smith was quick to clarify the high bar that was set for the visual-effects team at Weta Digital: 'It's not de-aging. The younger character is not me,' the actor emphasized. 'Junior is a 100-percent digital character… in the same way that the lions in The Lion King are CGI characters. … They were using my performance to create the CGI character. The team at Weta has done something that's really never been done before.'

"Paramount and Lee graciously allowed AC's senior European correspondent, Benjamin B, to visit the movie's sets during production, and his article explores and demystifies the show's bleeding-edge strategies."
Benjamin B will be expanding his coverage on the complex project in an upcoming blog post.

Pizzello went on, noting "Bold creative methodologies were also employed on two pictures with drama centering on space travel: Ad Astra, shot by Hoyte van Hoytema, ASC, FSF, NSC and Lucy in the Sky, shot by Polly Morgan, ASC, BSC. Van Hoytema's work on Ad Astra required extensively modified lenses and customized cameras and 3D rigs, among other tactics, while Morgan varied her aspect ratios to convey the main character's shifting emotions. [AC subscribers can read the complete story on Ad Astra now, here.]
To add eerie ambience to The Lighthouse, cinematographer Jarin Blaschke and director Robert Eggers (The Witch) blended black-and-white negative, vintage lenses and custom filters to emulate the look of orthochromatic film stock from the early 1900s."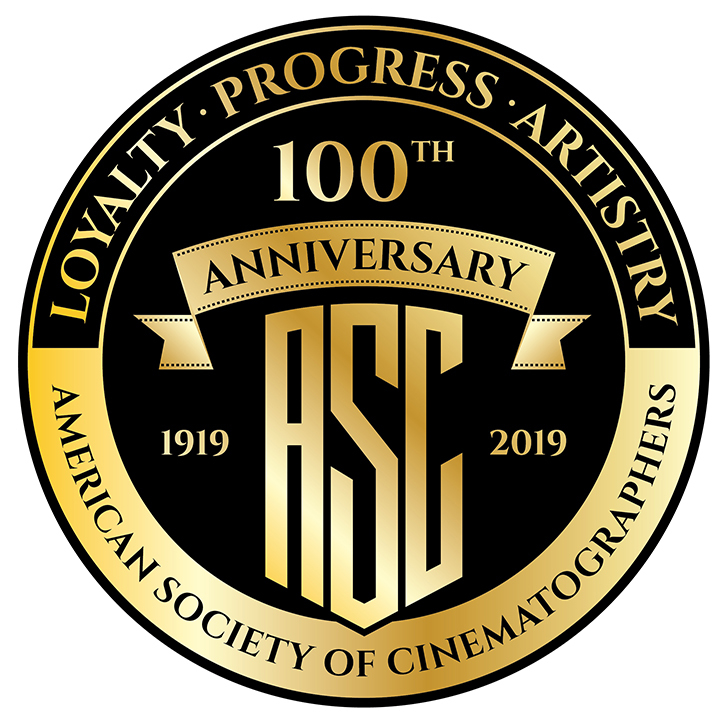 As a part of the magazine's year-long celebration of the ASC's 100th anniversary, a dedicated feature in the issue showcases a series of successful creative collaborations from film history. As Pizzello describes, "The team spirit required to accomplish any visual production is saluted in the piece 'Creative Collaborations,' which spotlights the working relationships that five prominent ASC members have forged with specific filmmaking partners from various other disciplines."

You'll get all this and more in the new November issue of American Cinematographer.
Consider subscribing to our print or digital editions, so you never miss an issue.