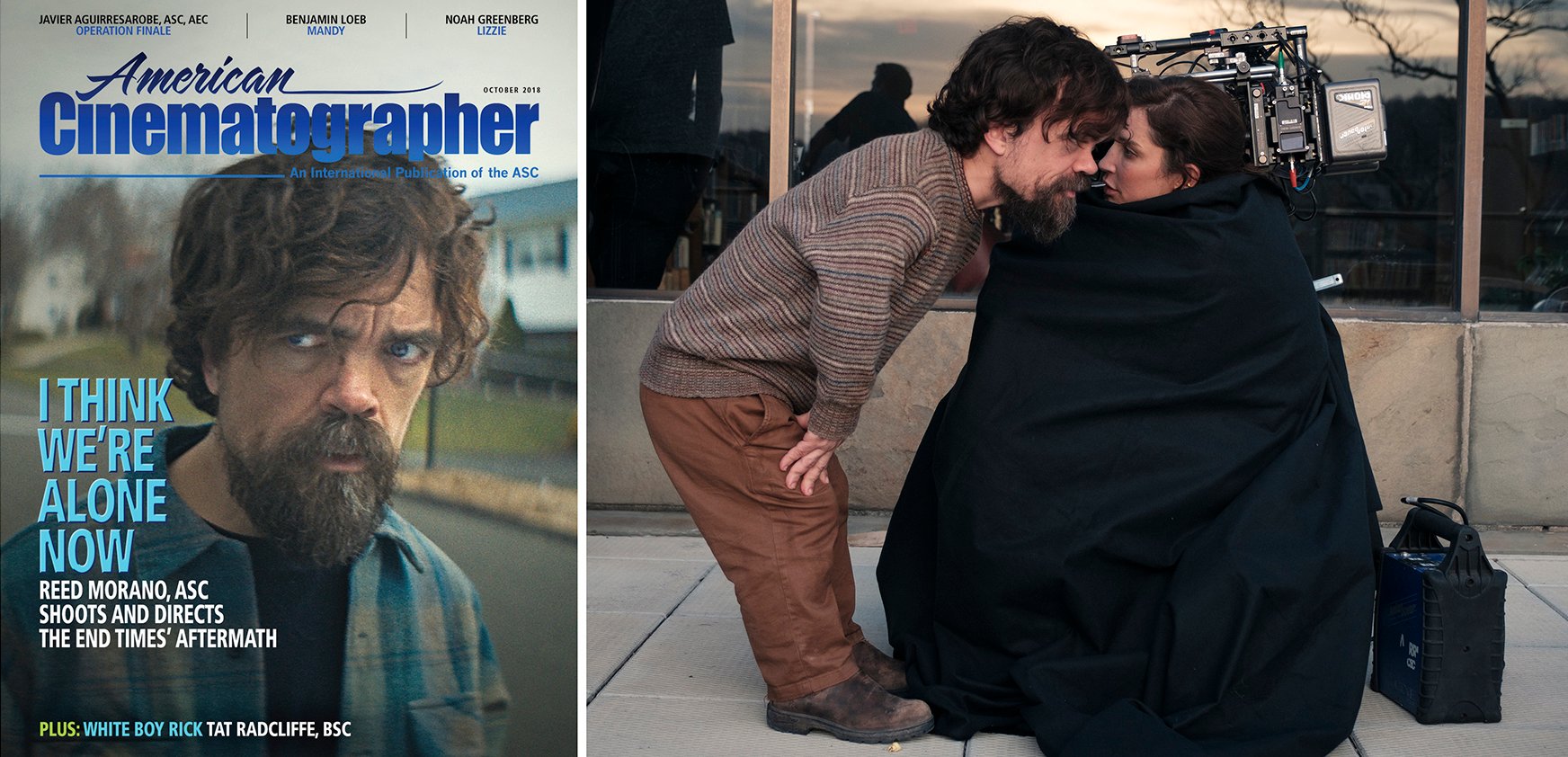 October Issue of AC Offers Nothing But Treats
New edition showcases the work of Reed Morano, ASC; Javier Aguirresarobe, ASC, AEC; Noah Greenberg and Tat Radcliffe, BSC.
ASC Staff
New edition showcases the work of Reed Morano, ASC; Javier Aguirresarobe, ASC, AEC; Noah Greenberg and Tat Radcliffe, BSC.
In his opening note for the October issue, laying out the primary contents, editor-in-chief and publisher Stephen Pizzello writes of the cover story:
In visualizing the eerie aftermath of an apocalypse for her feature I Think We're Alone Now, director-cinematographer Reed Morano, ASC had a clear strategy in mind. "I think there's this idea that you have to see everything, all the time, when in reality we don't," she opines in the opening paragraph of Pat Thomson's coverage. "I thought it would be interesting to push the boundaries of what you don't see and how it conveys loneliness and isolation."

Morano can be seen at the top of this page, operating a shot on her producer and star, Peter Dinklage.
As the tale begins, Del (Peter Dinklage) believes he may be the only person left alive after a mysterious, widespread cataclysm. The movie has its share of daytime sequences, but for scenes requiring additional lighting, Morano took a minimalistic approach. "We did 95 percent of the movie with bounce boards and sunlight, and battery-powered lamps and flashlights," notes gaffer John Velez. This strategy was not only effective for the story's needs, but also suited the show's 24-day shooting schedule.
AC recently covered Morano's award-winning work on the Hulu series The Handmaid's Tale.
Javier Aguirresarobe, ASC, AEC also adopted naturalistic strategies for Operation Finale, in which a key architect of World War II's Holocaust, Nazi SS officer Adolf Eichmann, is hunted down by the Mossad, Israel's relentless intelligence agency. In respecting documented historical events, Aguirresarobe and director Chris Weitz employed realistic lighting and low-key coverage.
The camera moves very subtly, avoiding any sudden or abrupt movements," the cinematographer tells Jean Oppenheimer. "Even when it came to flashbacks, our decision was to maintain a similar texture and color to the rest of the film. We didn't want the viewer distracted by abrupt changes in the look of the images.
AC recently covered Aguirresarobe's work on the smash-hit feature Thor: Ragnarok.
Fealty to an era's ambience was uppermost in the mind of cinematographer Noah Greenberg as he lit the period drama Lizzie, which revisits the 1892 murders of Lizzie Borden's father and stepmother in the family's Massachusetts home. In a Q&A with Rachael Bosley, Greenberg says he was "intrigued by the challenges of a period piece, which I'd never done. The Borden house didn't have electricity, so it meant working with a lot of flame sources, which was a little confounding but thrilling."

Harking back to a more recent time and place — 1980s Detroit — was the mandate for White Boy Rick cinematographer Tat Radcliffe, BSC, who lends a varied palette to the true-life story of Richard Wershe Jr., who began selling cocaine at age 14 before becoming the FBI's youngest informant. Director Yann Demange explains to Michael Kogge that he and Radcliffe "talked about mixing the vocabulary, the paletteand the visual language. In those three years, Rick's life was so varied, there were so many different things going on. I thought that visually the film had to do that, too."

Shot by Benjamin Loeb for director Panos Cosmatos, the anarchic revenge thriller Mandy offers a riot of colors, as well as lighting that abandons the usual rules. "I like to motivate light from specific sources, but Panos would ask me to light in ways that didn't make sense, so I had to reset my brain," Loeb tells Iain Marcks. "It wasn't so important that the light be motivated, but that it felt right for the story."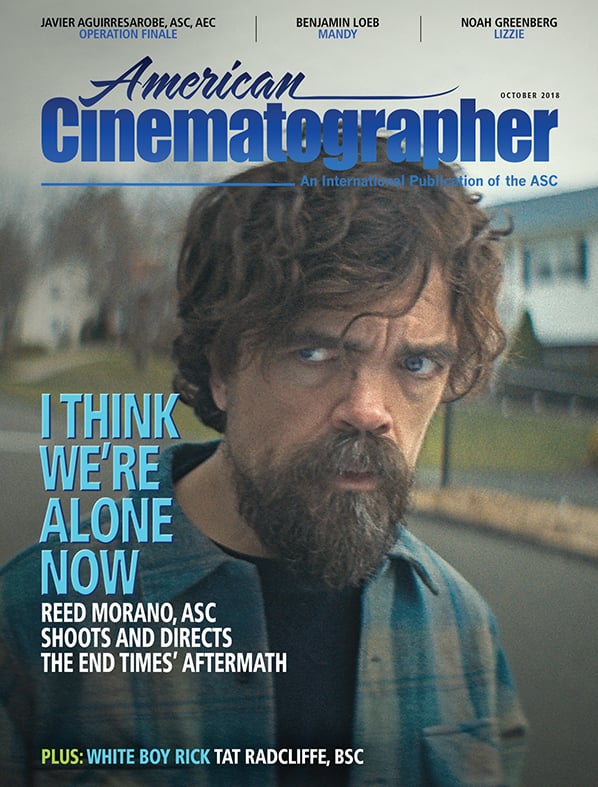 This October issue also features:

• An ASC Close-Up interview with James L. Neihouse, ASC, MySC

• The short film Escape, directed by Caryn Waechter and shot by Nicole Whitaker.

• Shot Craft: ASC associate member Jay Holben works with cinematographer Kaity Williams to offer a detailed piece on the effects and use of diffusion and how it can affect your lighting approach.
Be sure to get this great issue, and subscribe today to our print or digital edition to make sure you never miss another.
You can sample our September digital edition here or scan the QR code below.