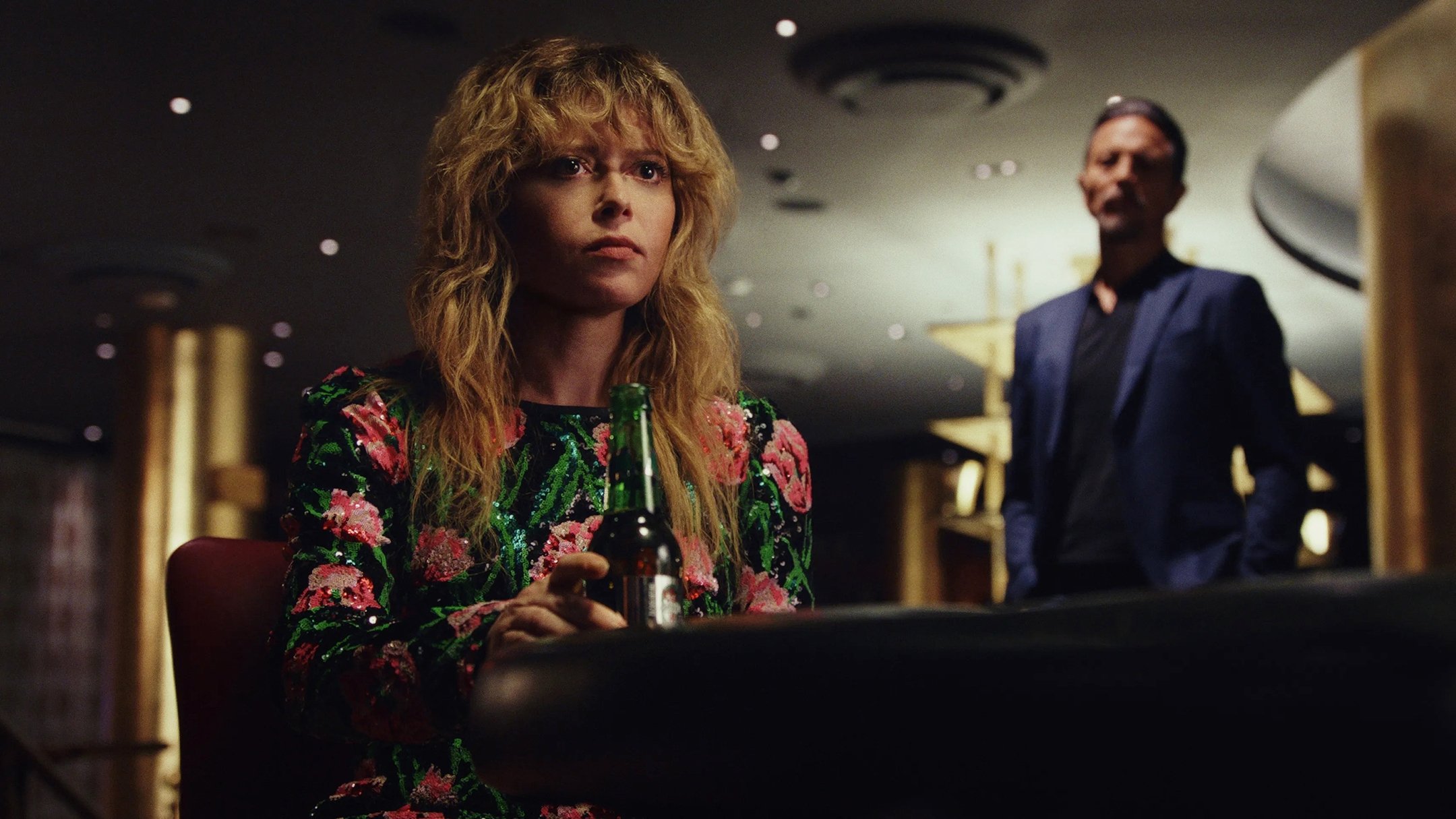 Poker Face: Three Aces in Hand
Cinematographers Jaron Presant, ASC; Steve Yedlin, ASC; and Christine Ng each approach Rian Johnson's murder-mystery series from their own unique angles.
Tara Jenkins
Three distinctive directors of photography shared shooting duties on Poker Face, and none were expected to conform to a unified look. "Each episode is so different, it's almost like its own movie," says cinematographer Steve Yedlin, ASC, who shot the series' pilot and its ninth episode.
"With the three different cinematographers, we just made each episode as they wanted to be made. There was no slavish need to repeat anything stylistically. We never had a style we enforced."
True to the modus operandi of its creator, Rian Johnson — whose hit feature sequel Glass Onion: A Knives Out Mystery premiered just two months prior to the Peacock series — Poker Face thrives on intricate plots and surprising reveals. Starring Natasha Lyonne as Charlie, a woman with an uncanny ability to tell whether someone is lying, the show is styled as a mystery-of-the-week detective show in the vein of the classic 1970s television series Columbo. Each episode finds Charlie in the midst of another murder case, driving her vintage Plymouth Barracuda from town to town throughout the U.S.
Joining Yedlin to help tell this story were his longtime collaborator Jaron Presant, ASC — who shot Episodes 3, 6, 8 and 10 — and 2022 AC Rising Star of Cinematography Christine Ng, who shot episodes 2, 4, 5 and 7. "It was really exciting to join a group that was so tight-knit — Rian's core team has known each other for 20 years," Ng says.
Adds Yedlin, "Rian and I have been making films together since we were 18 and 19 years old, which was 1993 — so, coming up on 30 years. Rian's composer, Nathan, is his cousin and they've been making films together since they were about seven years old. Jaron and I started collaborating in 1996 or 1997, and [Poker Face executive producer] Ram Bergman joined the gang with Brick in 2003."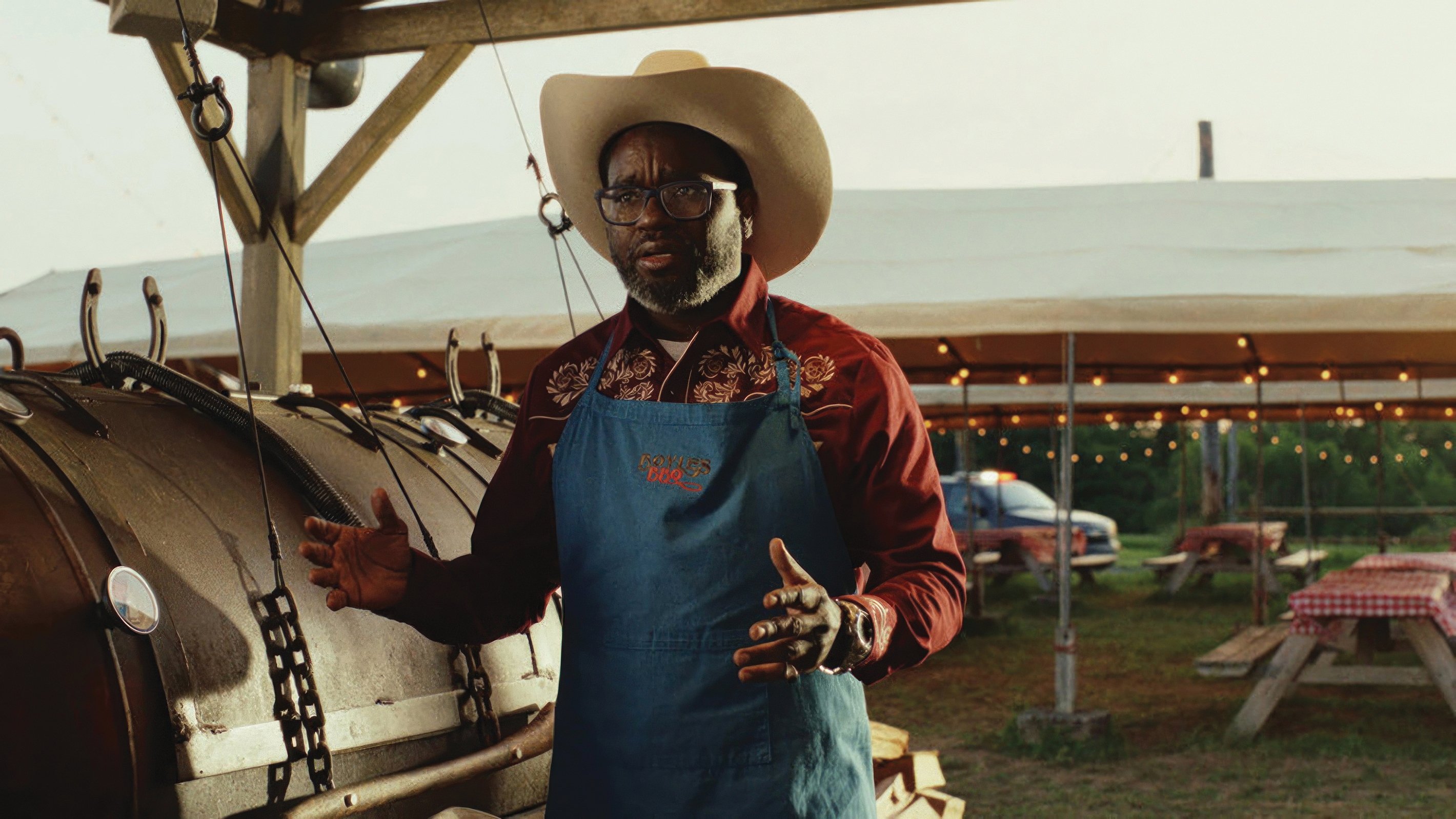 "The team was so good that my job coming into this, the biggest thing I'd shot to date, was way less intimidating — because I knew all the pieces were there," Ng continues. "If I had a request, they would help me make it happen."
The Columbo Model
In keeping with the norm for series production, the schedule was fast-paced. Ng recalls, "Two weeks of prep, two weeks of shooting and then you are on to the next episode and next director. You had to find the vibe and aesthetic of the episode immediately. Script to script, the episodes were so radically different, [and] that's the beauty of it. [The work] was not just continuing the look, but expanding it. All the directors I worked with were really collaborative and really excited to see what we were doing already, and also [allowed us to] create our own styles."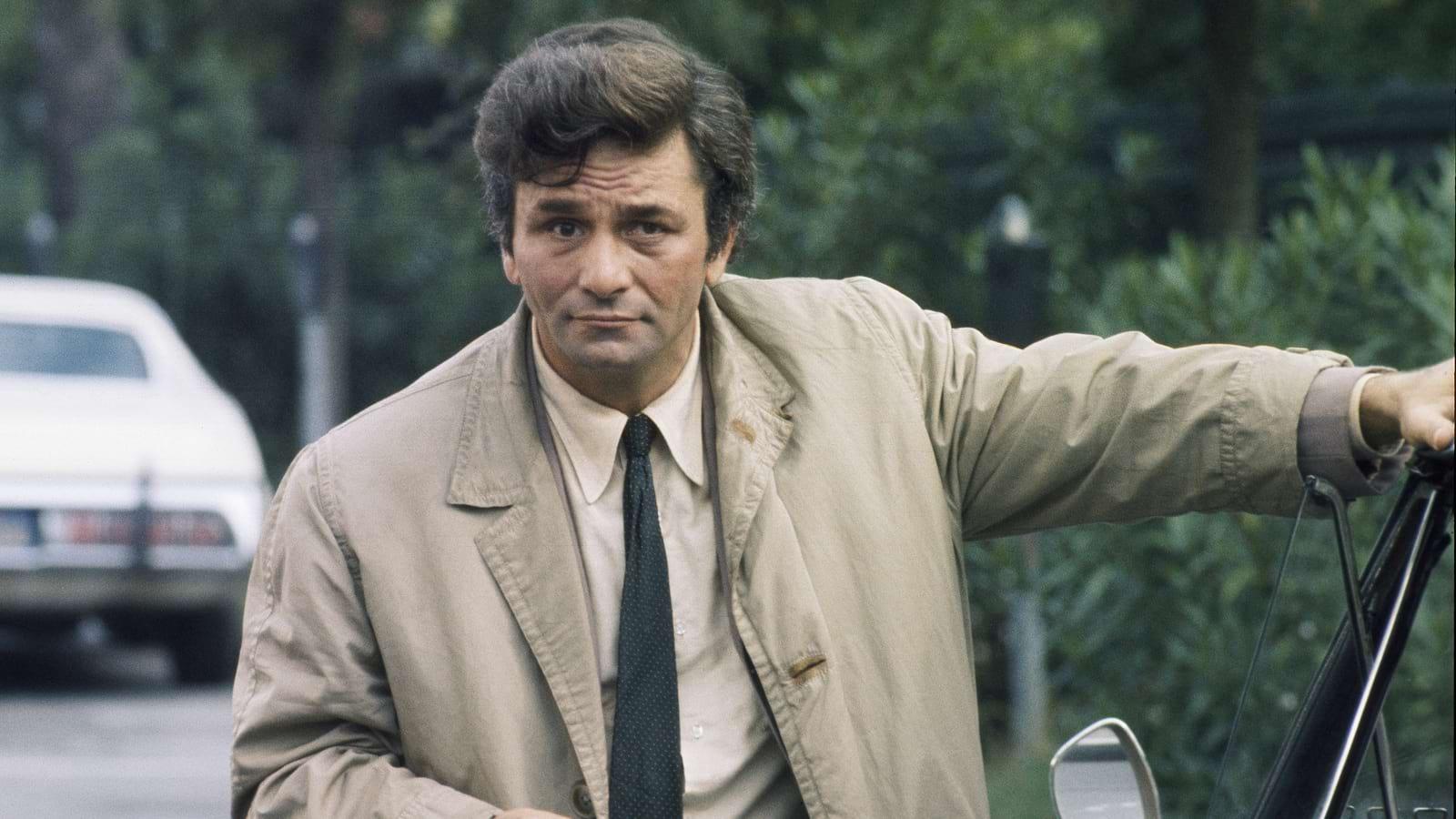 Yedlin adds, "Every episode of Columbo looked very different, and that was kind of our model. Each [installment of that show] had different experimental scores [and] editing, but there were real-world things that tied the episodes together — it was always Columbo with his jacket and his car. We're kind of the same."
"A LUT That's Right for Everything"
In his work over the years with Johnson and Presant, Yedlin has honed his own LUT, which is part of his larger self-developed suite of photo-rendering algorithms that include grain, halation and optical curvature. These constants, and the series' camera and lens package — Arri Alexa Minis, Zeiss Supreme Primes and Fujinon Premista zooms — formed the cinematographic throughline from episode to episode.
"The LUT wasn't tailored specifically to Poker Face," notes Yedlin. "I treat the LUT as an analogy to the photochemical days — not just when we were shooting on film and color-correcting digitally, but when everything was photochemical. Kodak and Fuji had [respective] systems for how colors were rendered, and that was the pipeline. Within that pipeline, there were a million different looks for different shows, and it all came from the lighting, shot design and production design, but it was all still [based upon] the same negatives and print stocks. I've tried to build a LUT that's right for everything; it's always going to be artful and have the tonal color rendering I love and want. Within that, we do different things with lighting for different environments and stories."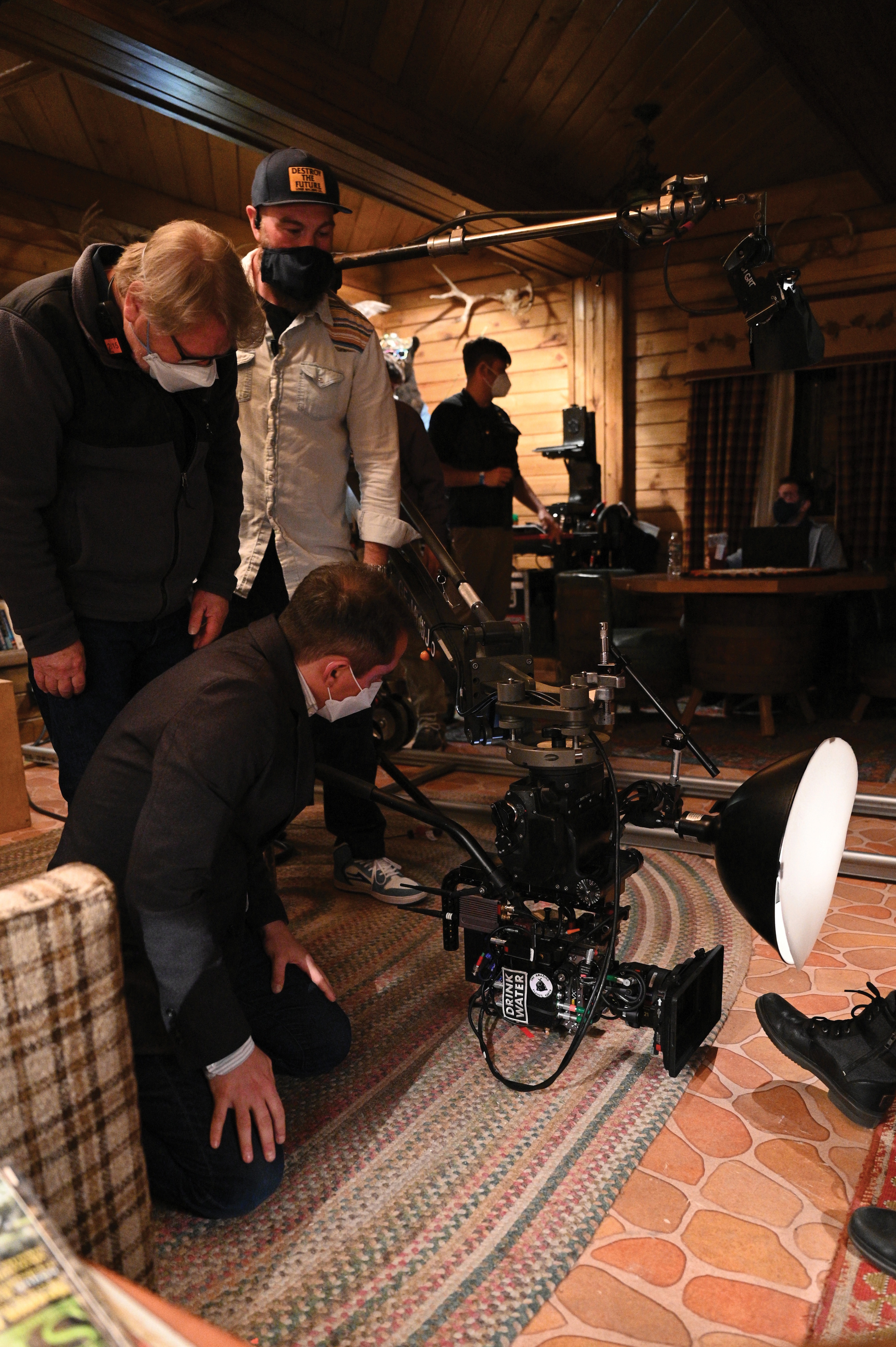 Presant says he feels a sense of creative freedom when working in this manner alongside Yedlin, with whom he has collaborated on "all of Rian's movies except Knives Out. On Brick, I was the gaffer and 2nd-unit DP, and we also did a number of other projects in the 1st-and 2nd-unit capacity.
"The look that Steve and I have been working on for years is an evolving process where we are trying to hit film more and more accurately, and take out more and more parts of the emulation process that are subjective. We didn't start by saying, 'What's the look we are going to make for Poker Face?' The look was kind of already embedded in Rian's style — it went from the movies into the TV show. A lot of it was about trying to really tell the story as efficiently as possible, but still thinking about it from that vantage point of theatrical realism, a heightened realism."
Power Moves
Presant points to one example of heightened realism in Episode 10, "The Hook," directed by Janicza Bravo. Bravo wanted to show the shift in power between Charlie and a hit man, Cliff (Benjamin Bratt), with an elaborate camera move around a moving car. Starting on Cliff's side of the car as he drives, the camera travels across the front of the windshield and ends on Charlie's side of the car.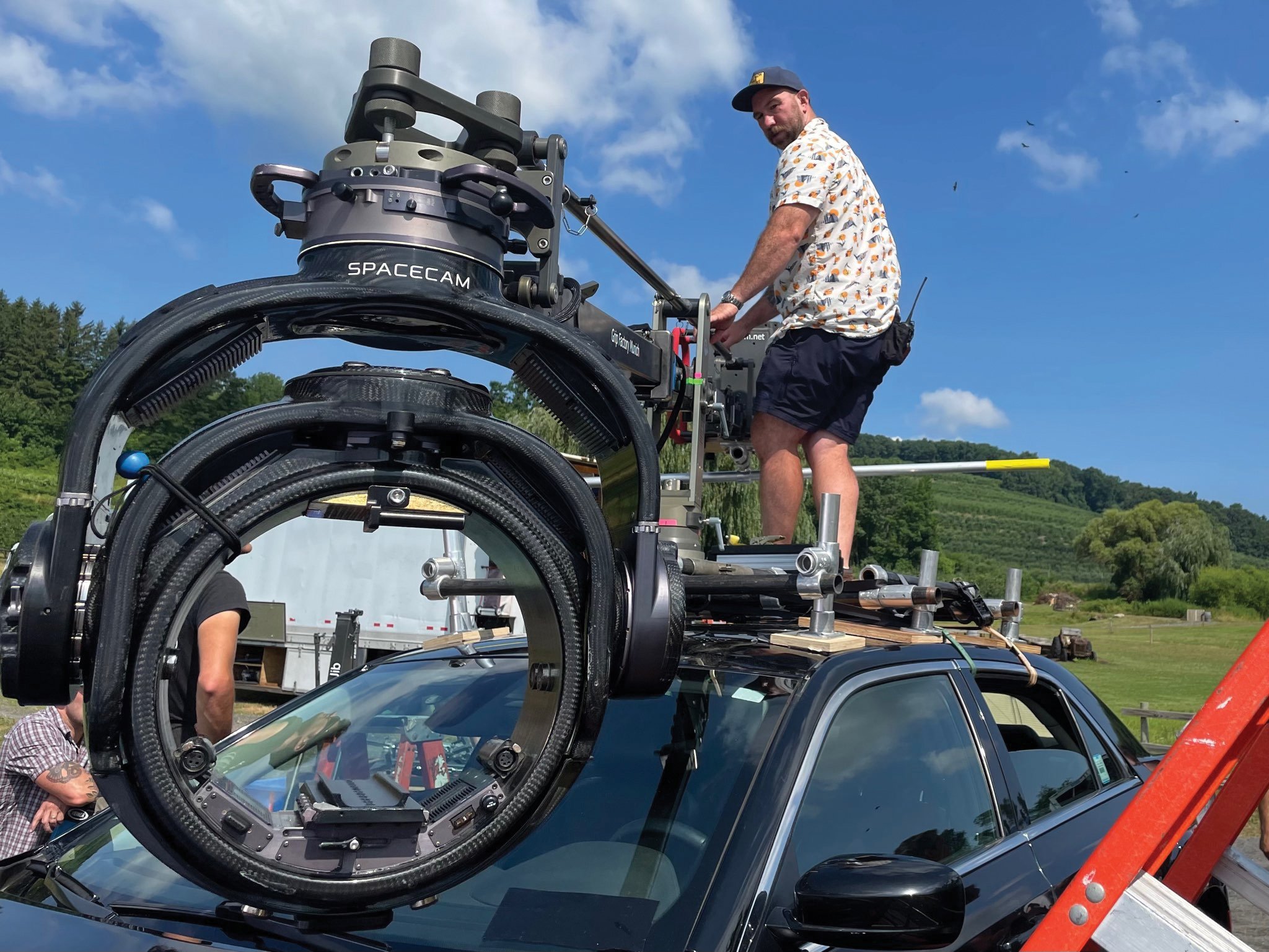 To achieve this, Presant rigged a jib arm atop the car on a process truck. As the process car drove, the dolly grip was on the roof of the car, pushing the jib arm manually. "The move was executed by a combination of dolly grip Joe Doughan on top of the car, and key grip Rob Harlow on the process trailer fine-tuning from the end of the arm. I wanted it to be a really clean move, because to me, the cleaner it was, the more the feel of what they were doing was going to come through. If the camera is doing this weird route, it's going to detract from what the actors are doing. It's just such a calm and quiet move that the performances can really punch through."
Yedlin adds, "We never have camera movement for camera movement's sake — it's always pulling you into the specific world that the story is taking place in," Yedlin says. "Rian has these visual ideas that are really sharp and confident and courageous, and he goes all-in on it."
Brilliant Design
All three cinematographers emphasize the importance of Judy Rhee's production design to the show's aesthetic. With every episode taking place in a different locale, a significant amount of the look of each episode was determined by the spaces she and her crew found or created. "Judy was amazing — she'd build these sets that were so compelling," Presant says, noting that "about 40 percent was on stage and 60 percent on location. The majority was shot in the Hudson Valley in New York — though a portion of Episode 1 was done in Laughlin, Nev., and Episode 2 was done in New Mexico."
Pointing to Episode 8, "The Orpheus Syndrome," which follows a special-effects artist [Nick Nolte] haunted by his past, Presant reports that the crew "built a bit onstage and also did a lot practically. [For] the end of that episode, she built this forced-perspective hallway set that Laura, played by Cherry Jones, goes through when her mind is actually breaking.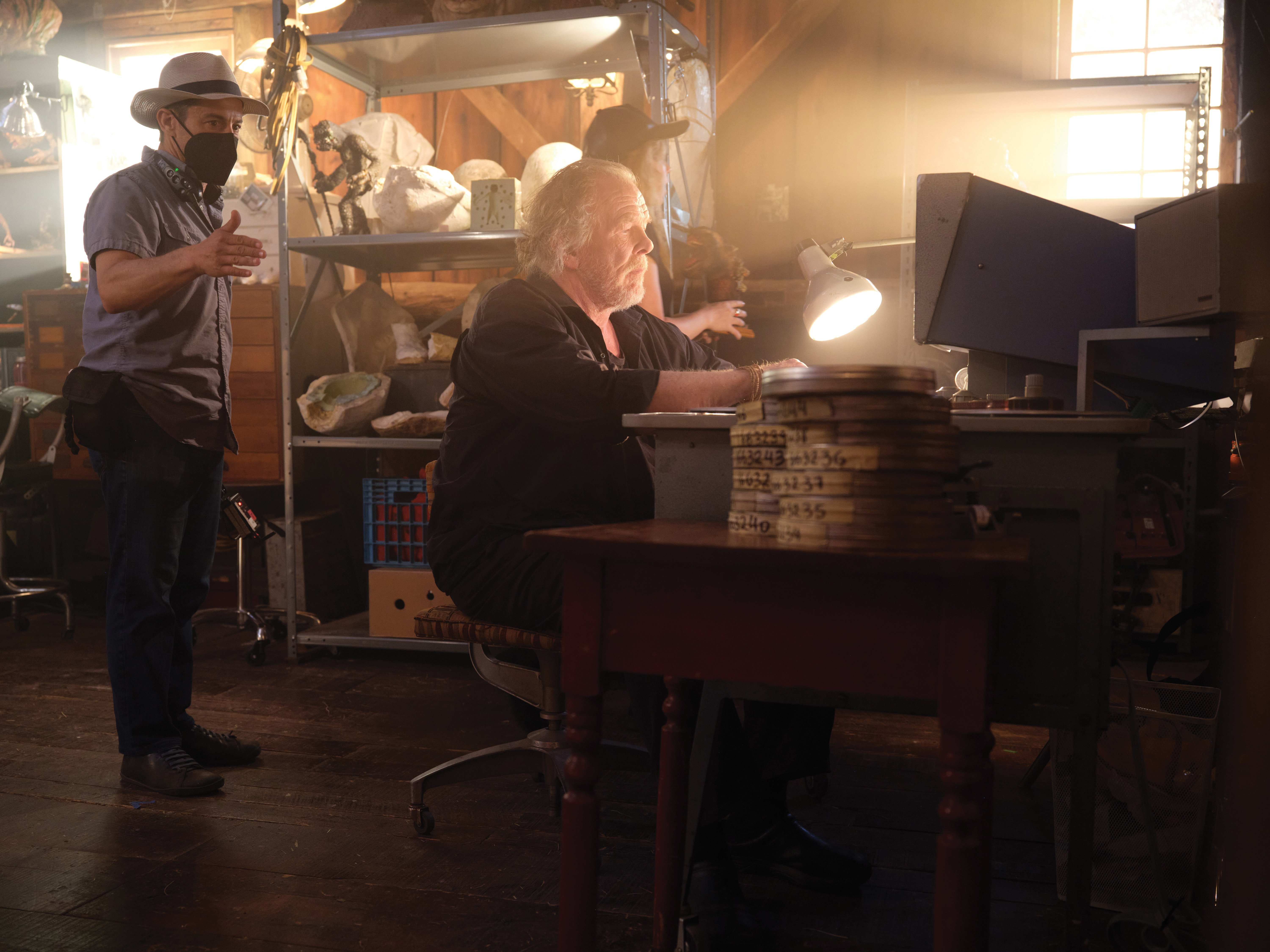 "The set was a long hall with one end roughly twice the size of the other. Natasha, who directed this episode, wanted the audience to be disoriented, along with the character as she is losing her mind. We put Cherry on a dolly with the camera so that the hall behind her feels to abnormally stretched as we move — so her movement and the space break with logical sense. We also interspersed it with POV abstract shots of the creature sculptures that lined the space, which allowed, in editorial, to bring in Phil Tippet's incredible stop-motion characters. Across the entirety of her walk through the hall, we slowly adjusted the grain levels of the algorithm, so there is a subtle feel of Laura being pulled into the memories of her old films."
"Judy was just elevating every space to the best possible version of it I could imagine," Presant adds. He references the barn that Nolte's character uses for his workspace — shot in an existing barn in the Hudson Valley — where Rhee "had sculptures and creatures hanging from the roof. Anywhere I could look was amazing, which allowed us to be able to drop cameras real low. Up in the background behind people, these creatures are everywhere. It really speaks to this character lost in his own psyche. He is most comfortable in places surrounded by monsters. The space was wonderful in how it spoke to the character.
"The basic tenet of this approach was adjusting the composition or elements in the set to consistently frame-in these creatures. Then, depending on how they were composed in the frame, I would adjust our lighting and shooting stop to increase or decrease our depth of field, [which helped] finesse how prevalent they were relative to our subject."
Multi-Cam Collision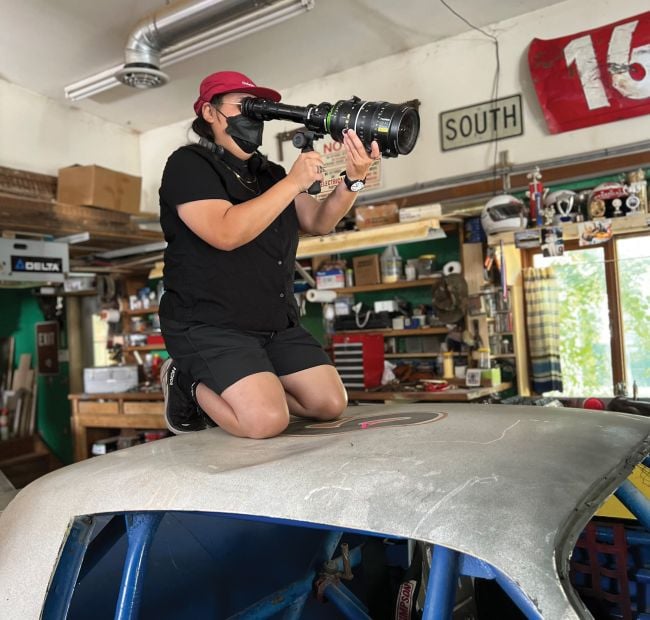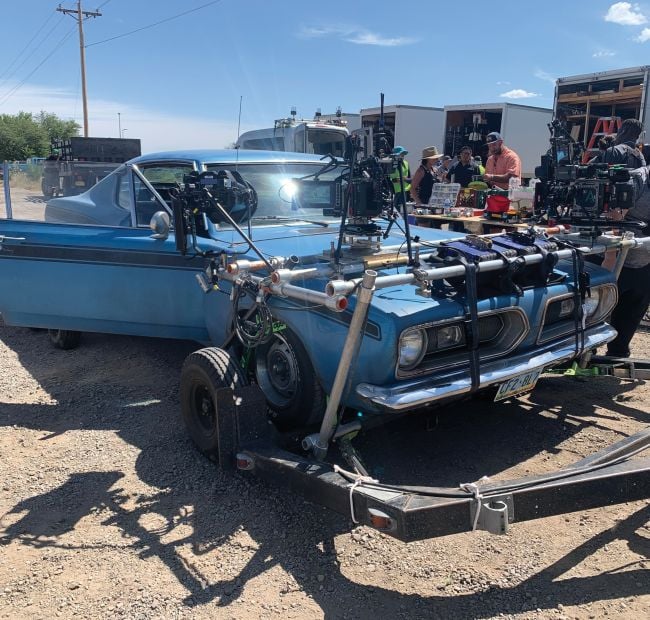 Throughout the season, a variety of practical effects and digital effects were employed. Ng recalls one of the biggest challenges she encountered on Episode 7, "The Future of the Sport," which is set at a racetrack — shot at the Orange County Fair Speedway in Middletown, N.Y. — and revolves around a mysterious crash that injures the daughter of a famous racecar driver: "I had 15 cameras. We had phone footage, broadcast cameras, two drones, a pursuit arm following the picture car [and] crash cams rigged to the car itself. The racetrack we shot in had built-in cameras for livestreams of the races, and we were able to tap into [those] and record four more angles. We were able to see the crash 10 different ways!"
Dialing-in Lighting
Yedlin and Presant have long been interested in using x,y chromaticity (see Filmmakers' Forum in AC March '22) to accurately and specifically identify the color of light on set. Yedlin explains, "It's not an approach to the lighting and the feel of the show — that's its own thing — but it's how we achieve that look technically. Using some version of chromaticity coordinates is the only meaningful way to get a hard measurement of light color. Different RGB systems work differently. Using the real color-science coordinates is the closest we can get to that hard measurement. It's a way to rein things in. We use it every day for every shot.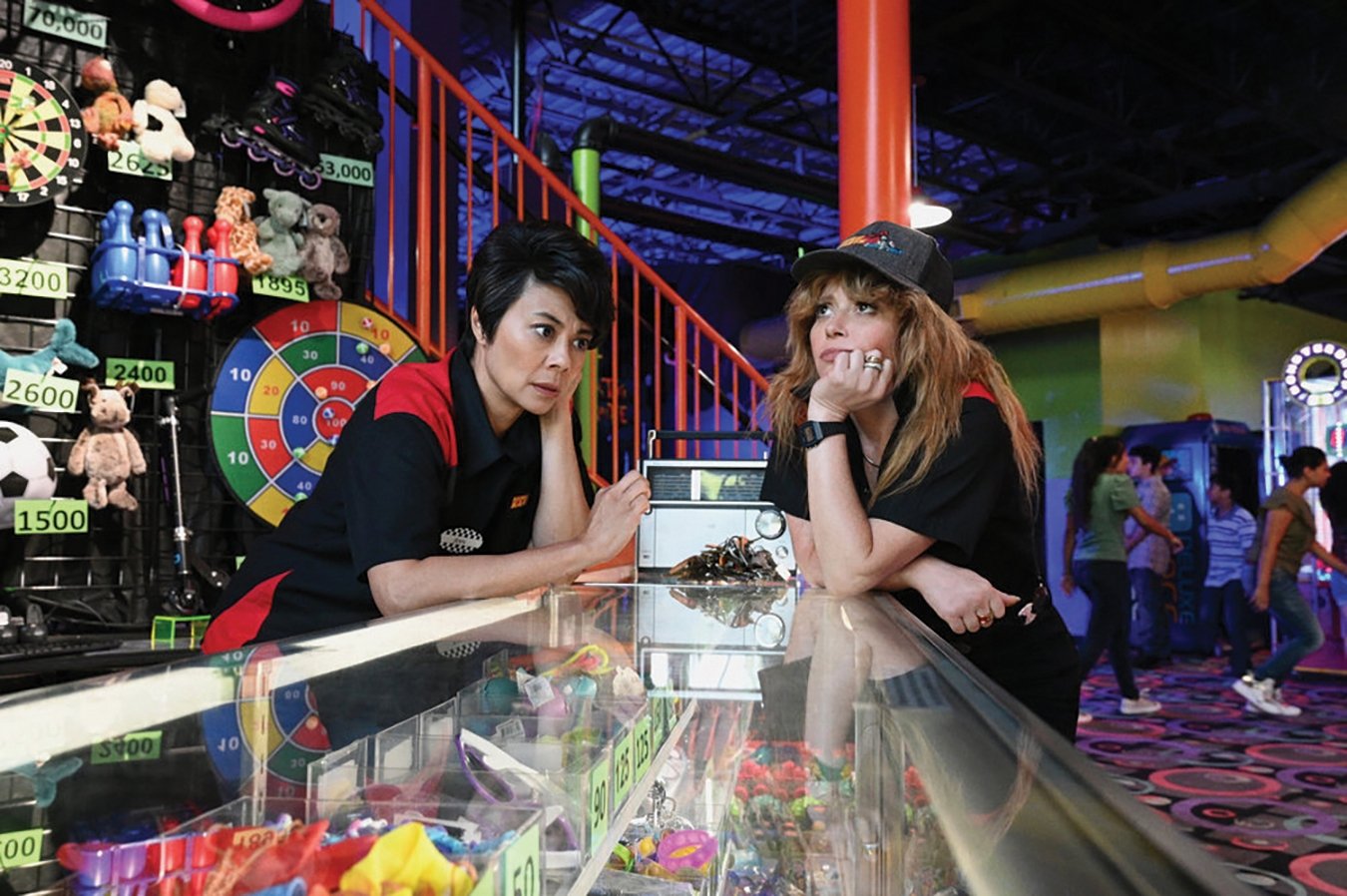 "If you go into a location with lights that can't be pulled out, you can change all the lights you bring in to match that exact color," he continues. "In essence, we hinge the light we can control around the light we can't. If there is only one thing in the shot that can't be changed, we change everything to that. If there are multiple things in the shot that can't be changed, we decide on a 'hero' and adjust everything around that."
Ng was new to using x,y chromaticity and quickly found the value in the system. Episode 4, "Rest in Metal" — which follows a washed-up metal band on the road — was shot on real concert stages, and "I could go in and switch out all the heads, or I could be strategic about adding heads and then use the x,y system to make sure I was color-matching creatively," she says. She found a neutral white by matching LEDs — including Arri SkyPanel, Creamsource Vortex, and Astera Titan, Helios and AX5 units — to the stage lights already set, saving time and adding a degree of accuracy that gels would not have matched.
Presant is quick to point out that the creative team's meticulous approach never translated into creative restrictions for the series' directors. "Rian wanted artists to be driving each of these episodes, and he gave them creative freedom to do that. Each episode has its own little nuances. And when you have auteur directors, their ability to create is enabled and elevated by the team around them."
---
The cinematographers recently spoke about their work in an episode of ASC Clubhouse Conversations, interviewed by Patrick Cady, ASC:
1.78:1
Camera: Arri Alexa Mini
Lenses: Zeiss Supreme Prime, Fujinon Premista zoom