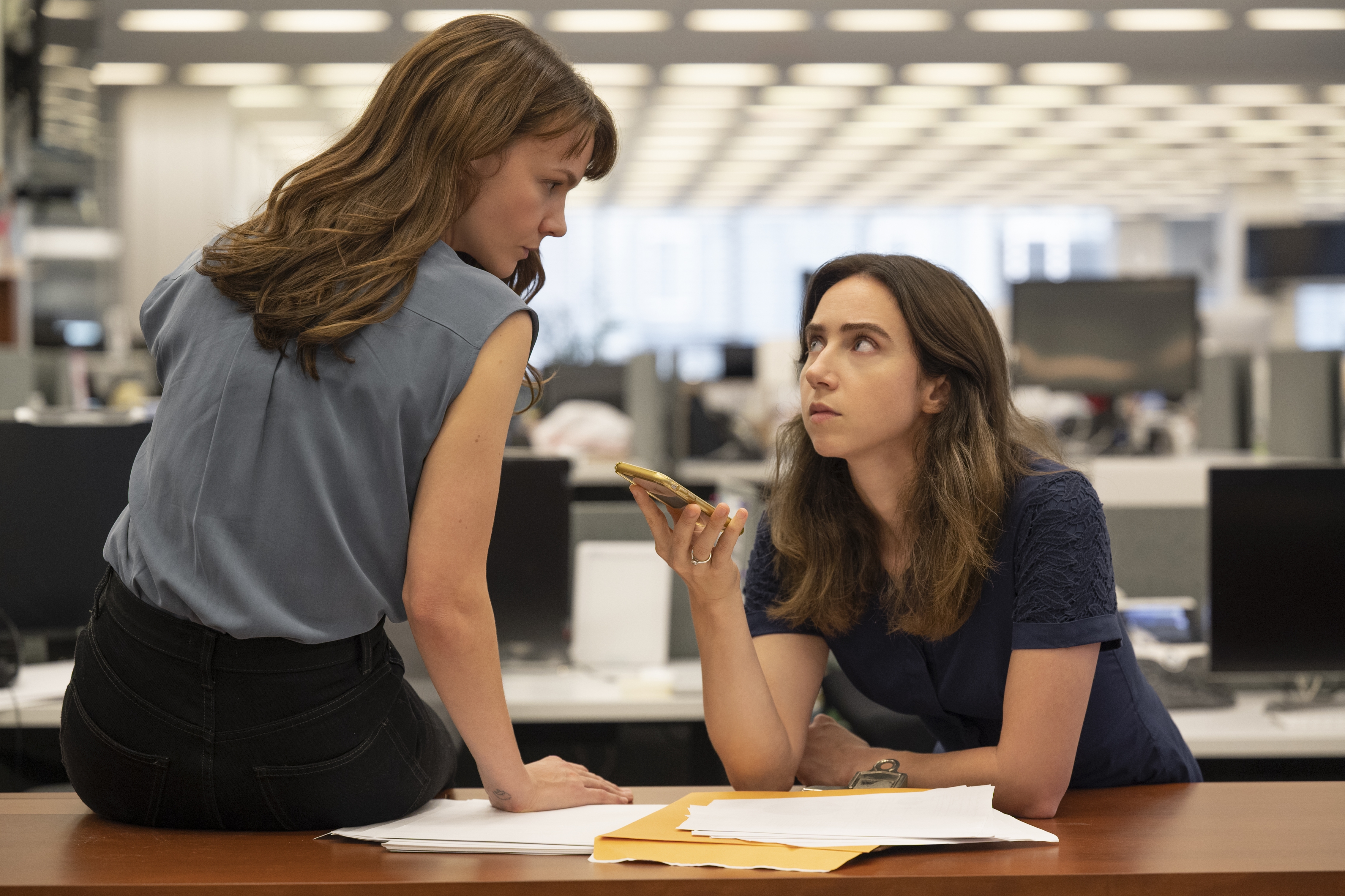 : New York Times reporters Megan Twohey (Carey Mulligan) and Jodi Kantor (Zoe Kazan) field a key phone call as they pursue their investigation of Hollywood mogul Harvey Weinstein.
Bringing Emotional Weight to the Journalism Thriller She Said
Cinematographer Natasha Braier, ASC, ADF and director Maria Schrader deliver immediacy to this true story.
Patricia Thomson
Of all the things Maria Schrader first saw in the work of Natasha Braier, ASC, ADF, what struck her most was its focus on character and emotion. "That is not a given among cinematographers," notes Schrader, who was thoroughly impressed with Braier's photography in such films as Honey Boy (AC Dec. '19) and Gloria Bell. "Sometimes they're only concentrated on the visuals, but with Natasha, it was a lot of dialogue about character."
The filmmakers brought precisely that focus to their collaboration on She Said — the investigation drama that chronicles how New York Times reporters Jodi Kantor (Zoe Kazan) and Meghan Twohey (Carey Mulligan) broke the Harvey Weinstein sexual-assault story. Braier calls Schrader "a brilliant director" — citing the miniseries Unorthodox and the feature Stefan Zweig: Farewell to Europe as evidence for her claim — and She Said marks not only their first collaboration but Schrader's first time at the helm of a Hollywood production.
Striking a Balance
The filmmakers' first Zoom meeting lasted four hours. "We talked a lot about how we could find a visual language that would support the emotions, but without getting too close or being too invasive," Braier recalls. "How can we remain invisible, but at the same time, be at the right place at the right time with the camera? Our main challenge was trying to find that balance, because there was a risk of being too removed, too much like a documentary. The camera is absolutely at the service of a story rooted in real life, but it also had to support the emotional journeys happening inside this detective story."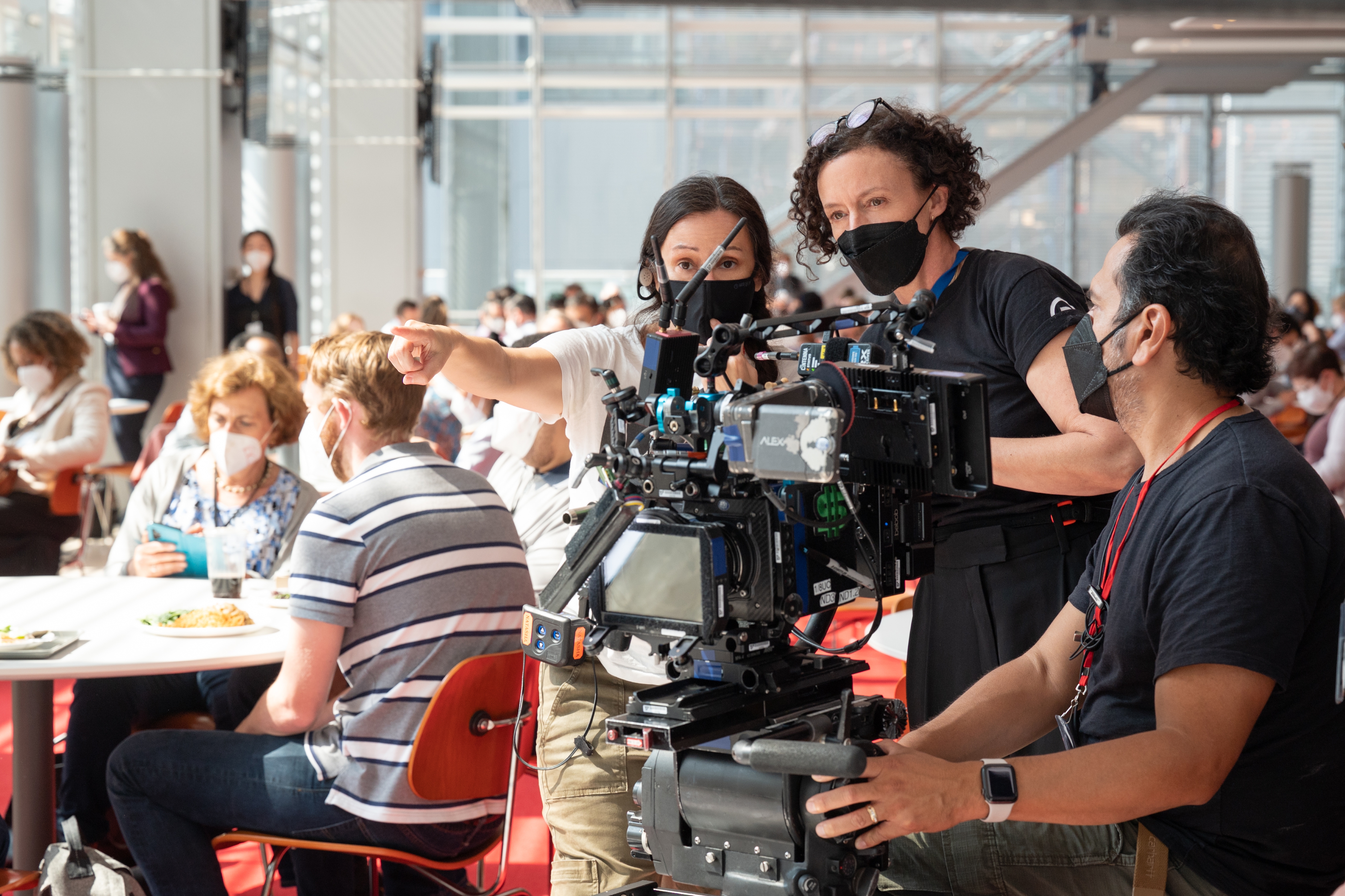 Centered on the journalists' shoe-leather work, She Said has many scenes with pages of extensive dialogue, set in the Times offices and in cars and cafes, with the women often on their phones. "It's not that script you read and think, 'Wow, I'm going to do great visual things here,'" Braier says with a laugh. "Of all my movies, this is probably the one where people are not going to talk about the cinematography. But in this case, that is success for me as a cinematographer."
An Empty Stage
Because the U.S. consulate in Berlin was temporarily shuttered due to the Covid-19 pandemic, Germany-based Schrader was unable to cross the pond for the location scout — in fact, she arrived just weeks prior to the start of the shoot. As a result, Braier and production designer Meredith Lippincott examined numerous locations on their own, but the most important one — New York Times headquarters in midtown Manhattan — was a question mark until shortly before shooting commenced in July of 2021. With the newspaper's staff working remotely, management suddenly offered the filmmakers two weeks of full access to the building. "Within the whole curse of Covid, this was probably the only silver lining," Schrader says. "It was like a tremendous, empty stage for us."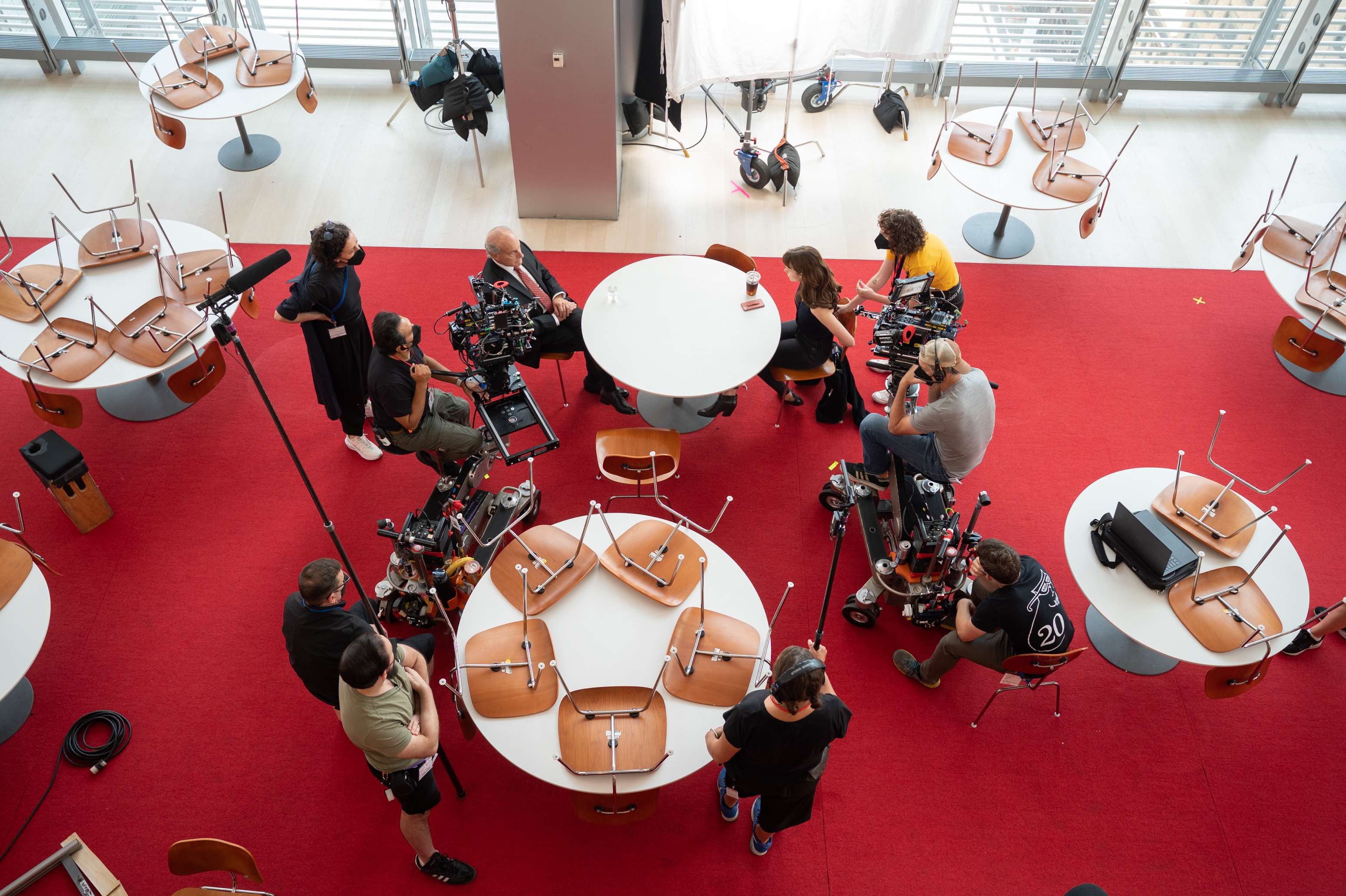 "The Times said yes, and then boom!" Braier recalls. "It was tough to start full-on in the newspaper office with so much to cover and very few hours to scout the place and plan or storyboard. Those first two weeks made us a team, made us sisters, made us strong — and made us find the language of the movie."
Tasked with prepping 75 scenes set in the Times building, Braier took photos using the Chemical Wedding Artemis Pro director's viewfinder app, choosing settings for an Arri Alexa Mini, Cooke Speed Panchro S3 lenses and a 1.85:1 aspect ratio. She pasted those photos with her comments into GoodNotes, then sent them off to Schrader from her iPad.
Braier chose Cooke original Speed Panchro Series II & IIIs, coupling them with Tiffen Ultracon filters. It was a two-camera shoot for the sake of expediency, and she relied upon camera operators Mark Schmidt and Stanley Fernandez Jr.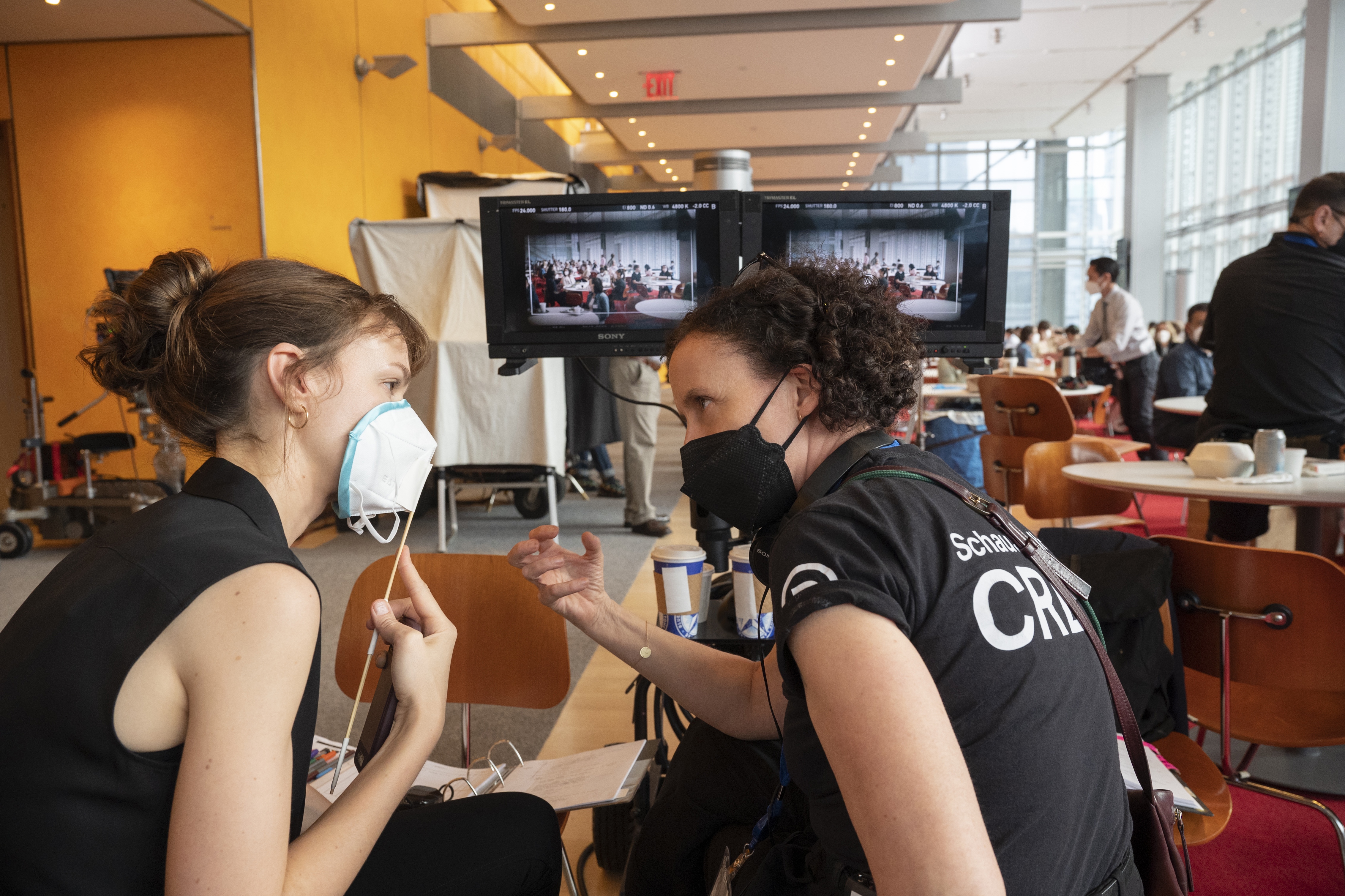 To improve lighting options and create more visual interest, production staged the Times investigative desk in an area close to windows looking out on the city. The windows themselves were toned down with ND6 hard gels.
But Braier still had to contend with the office's extensive practical fluorescents, which had a warmish tone. "This was a big issue because you have all these scenes which are basically on people's faces, and you want to have a color that is not unpleasant on the skin," the cinematographer says. Her solution was to rig Astera LED tubes over the hero location and slightly dial up the yellow to make them more in line with the location's fluorescents, while still maintaining the more flattering illumination she sought.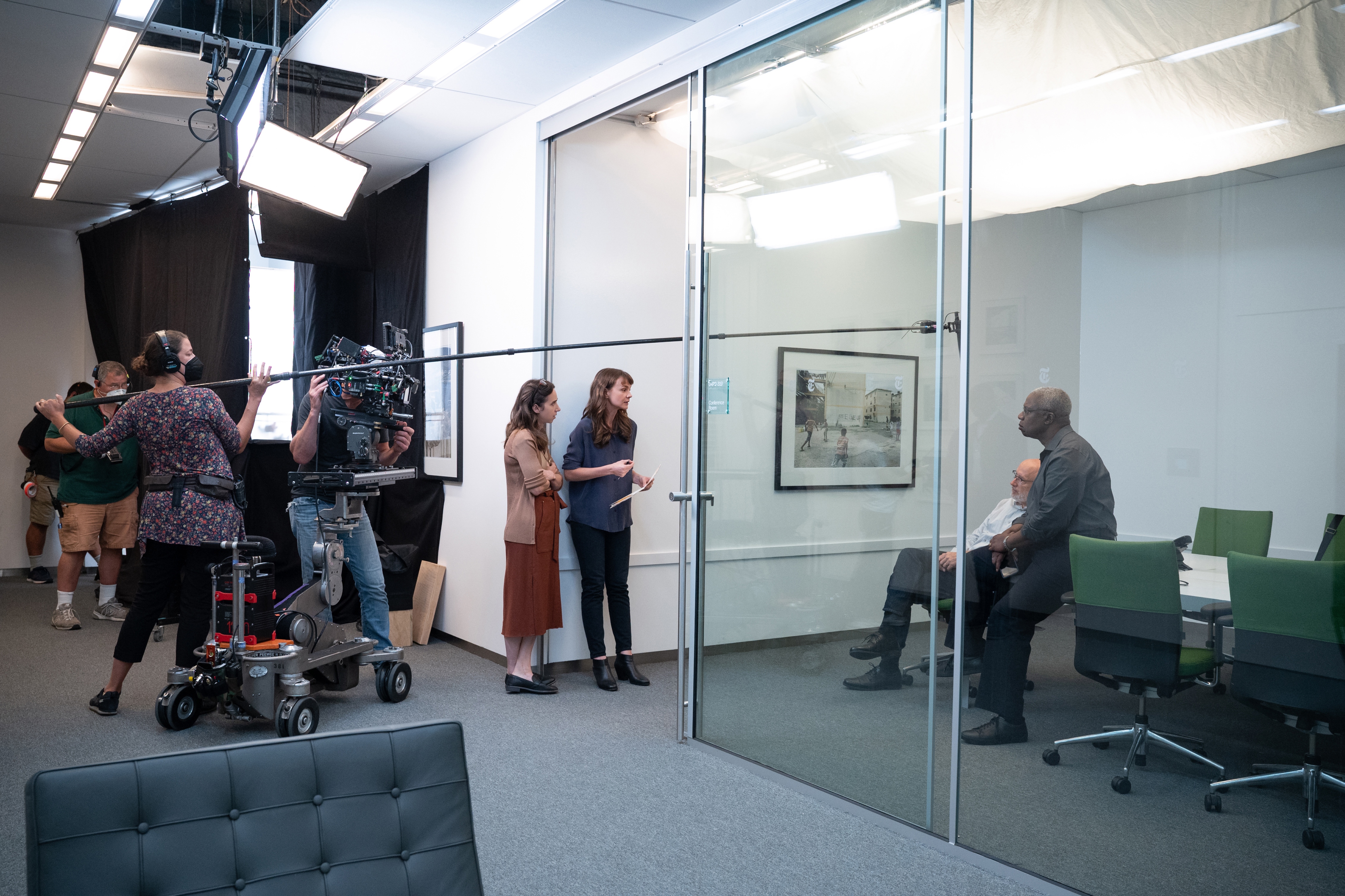 An Economical Approach
Because the crew had to work quickly in the Times offices, the film's visual language comprises lots of oners. Braier knew Schrader was an expert at staging scenes with an economy of means. She points to Stefan Zweig: "One static shot is like a masterpiece of choreography, getting the actors in and out and creating a whole mise-en-scène where you still have development of things inside the shot. That's a much more extreme case. I was like, 'Okay, if she can do that, then she's going to know how to keep this office film interesting, alive and moving!"
Braier also took a page from director Alan J. Pakula's journalism classic All the President's Men, shot by Gordon Willis, ASC, who used mostly static shots, moving only when the characters moved or when emotions called for it. Braier followed suit, keeping coverage simple and the camera static on dialogue-heavy scenes so viewers could absorb the information being conveyed.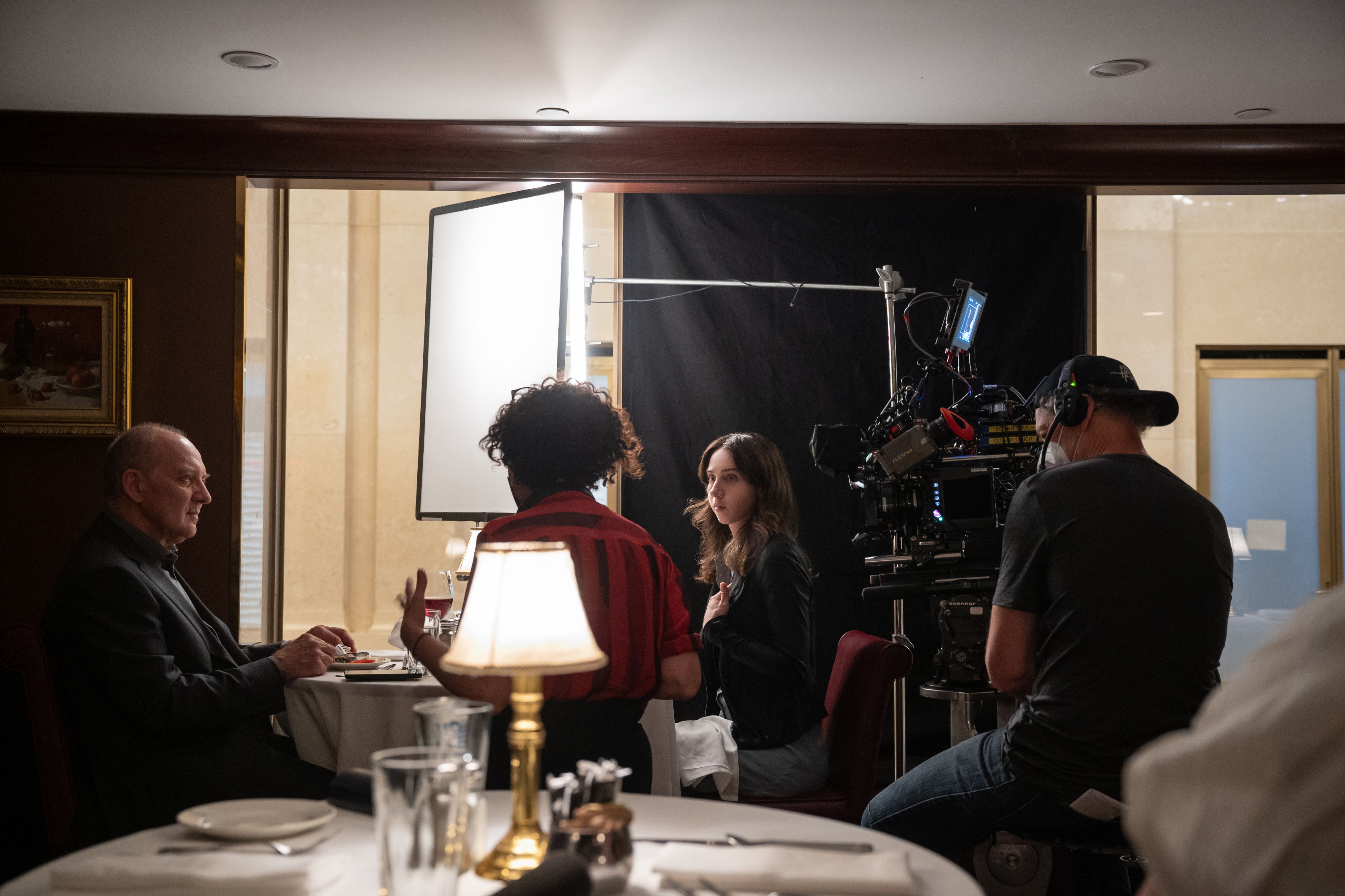 Capturing a Key Moment
For her part, Schrader was impressed by Braier's command of gear far less common on European productions, like the 80' articulated-arm condor placed outside the Times building to capture a key moment in the story. "It's when Ashley [Judd, playing herself] calls and agrees to go on the record," Schrader explains. "Now we feel that no one is going to stop them from publishing the story. I thought it would be so nice to look from the outside into the office. It looks like a very simple shot, but we were on the fourth floor. Natasha just said, 'Let's do it.' And I was like, 'Really?!' We only did two shots from outside the building, but we had to block off this whole street.

"If it hadn't been for Natasha, I probably would have never even brought it up," she adds. "In the world I come from, it's so complicated to do something with all that equipment. So, seeing Natasha being so knowledgeable and bringing in quite big equipment, surrounded by many very big men, was a treat. She was directing this whole male crew, and they had an incredible vibe together. She opened doors for me in terms of what to imagine."
"We needed a condor to get the camera up there with a remote head," Braier says. "It wasn't super-sophisticated equipment, but it was a big mission to get all the logistics right. It's a shot that doesn't look spectacular; nobody's going to know all the work that was behind it. But it's in the right place at the right time, which is the important thing."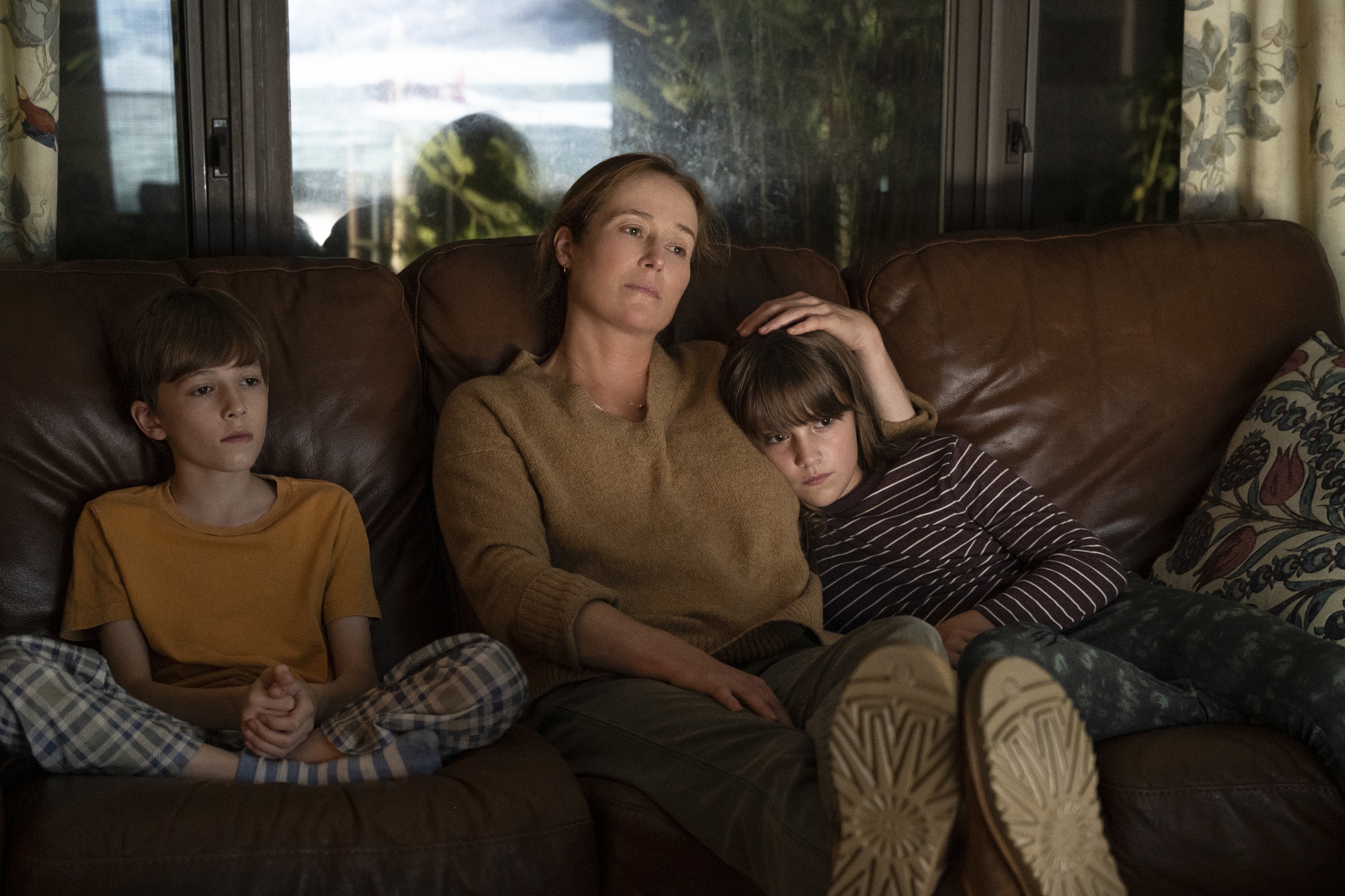 Mutual Admiration

Schrader and Braier agree that the keys to a successful collaboration are mutual respect, trust in each other's capabilities and the ability to listen when opinions differ. Schrader recalls, "There were moments I might have said, 'Let's do it this way,' and Natasha was not convinced, but she would do it. Then, in the making, we always found our way to mutually like what we did."
"Sometimes you know exactly what you have to do, and some days, with some scenes, you're lost — usually because it's something in the script that's not so clear," Braier says. "But when you trust each other, you also can question each other.
"Maria is a very confident director who's got a few films under her belt — a lot of flight hours, as I say. It was exciting to collaborate with her because I knew I was going to be in very good hands and would learn a lot. At the same time, with the things she had less experience with, she was very open and trusting."