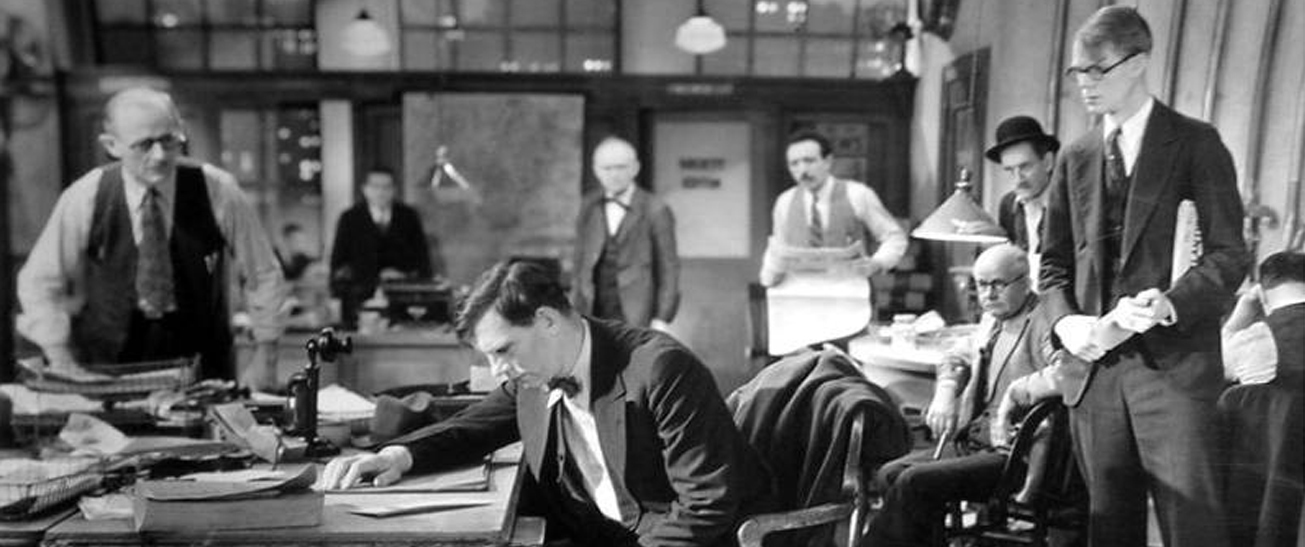 Wrap Shot: Gentleman of the Press
Behind the scenes, illustrating the challenges faced in the early days of talking pictures. 
George E. Turner
AC has unearthed many photos that illustrate the problems faced during that thankfully brief period when filmmakers were learning how to deal with the world's eighth wonder: Talking pictures. This particular shot, which was sent to us by New York cinematographer Sol Negrin, ASC, presents the story more eloquently than most.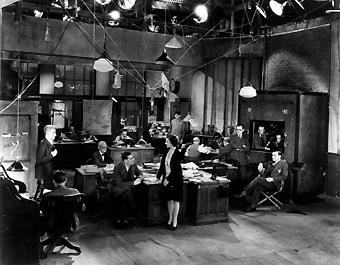 The photo was snapped in early 1929 at the Paramount Famous Lasky Corporation's studio in Astoria, Long Island, during the filming of Gentlemen of the Press, a so-called "all talking" picture with a Movietone optical soundtrack. The film is a tragic melodrama about a hard-drinking, skirt-chasing newspaperman named Wickland Snell (Walter Huston), his daughter (Betty Lawford), and a scheming "good-time girl" (Kay Francis). Charlie Ruggles and Norman Foster acted in it also. At this time, some of the studios were releasing "part-talking" pictures with dialogue restricted to one or two reels; sound on disc was also still prevalent.
Notice that leading players Huston and Lawford are anchored beneath a microphone suspended above their heads in curious fashion. With this system in place, the actors obviously couldn't stray far from their marks. Though homemade mike booms had been invented by this time, the instruments were not yet in widespread use.
The bane of the cinematographer is in evidence at right the infamous camera booth, which trade parlance referred to as the "ice box." The harsh irony of this grim-humored misnomer was best demonstrated by the numbers of cameramen felled by the extreme heat and lack of air in these soundproofed torture chambers. The idea, of course, was to keep the considerable noise generated by the era's cameras from resonating to that dangling mike. The booth pictured here was actually roomier than most of its counterparts. Positioned behind the window, wearing suits and ties and trying not to sweat, are director of photography George J. Folsey, ASC (left) and camera operator Sam Leavitt, ASC. Such situations were common until the development of an astonishing variety of camera-silencing blimps and barneys.
Another distinguishing characteristic of the earliest talkies is the use of two directors: one was usually a veteran who knew how a movie should look, but whom the studio bosses didn't trust to handle the film's wordplay; the other was a newcomer whose stage theater experience schooled him in the proper rhythms of discourse. Standing in front of the camera booth is the dialogue director, George Meehan, while Millard Webb, a famed veteran of the silent era, occupies the director's chair.