Camerimage 2019 Highlights with Honors for Sher, Richardson and Bailey
Cinematographers converged on Toruń, Poland, on November 9-16 for this global celebration of expert motion-image making.
Stephen Pizzello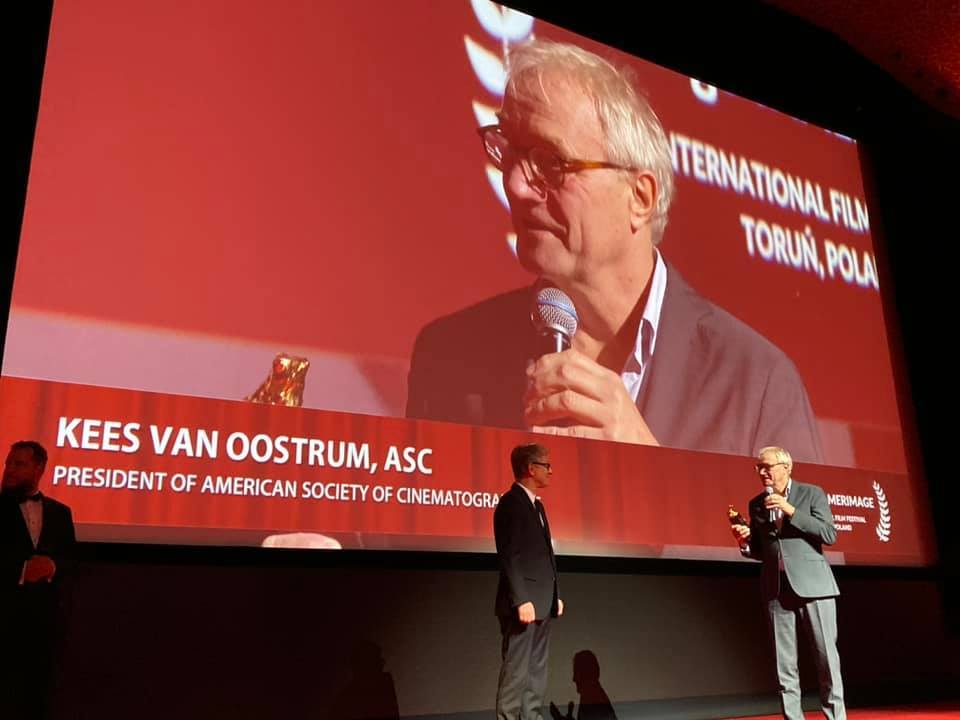 Cinematographers converged on Toruń, Poland, from November 9-16, for this global celebration of expert motion-image making.
Photos by Stephen Pizzello unless otherwise noted.
Following the Nov. 9 opening ceremony — during which ASC president Kees Van Oostrum accepted an award commemorating the Society's centennial and announced its new association with IMAGO — the 27th annual International Film Festival of the Art of Cinematography Camerimage played host a series of exceptional events in and around the historic Polish city of Toruń.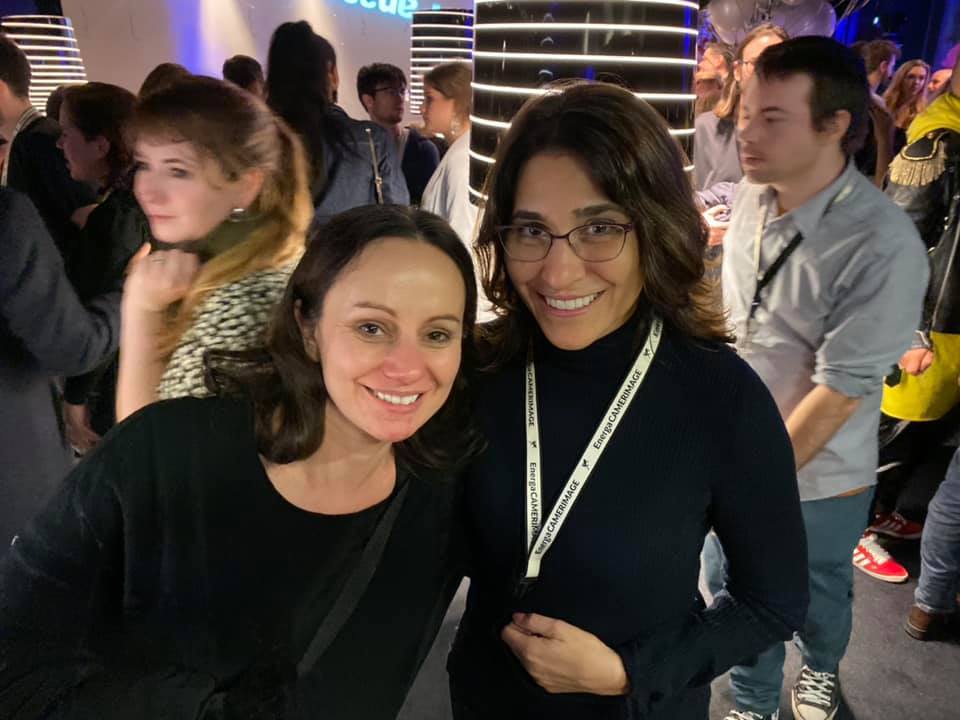 Other ASC members attending the festival this year included John Bailey, Natasha Braier, Rodney Charters, Caleb Deschanel, Ed Lachman, Denis Lenoir, Stephen Lighthill, Julio Macat, Steven Poster, Robert Richardson, Roberto Schaefer, Lawrence Sher, Dante Spinotti, Vittorio Storaro, Robert Yeoman and Bradford Young.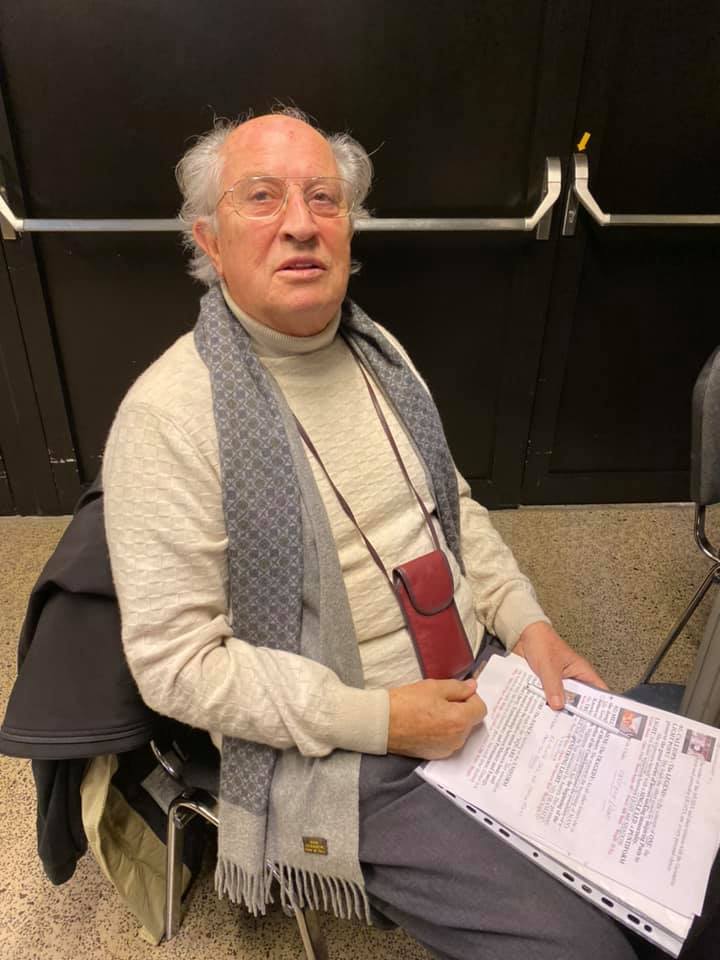 In photos courtesy of Jean De Montgrand of DMG Lumiere/Rosco, Society members offer some personal lighting with a Rosco Mixbook digital swatchbook: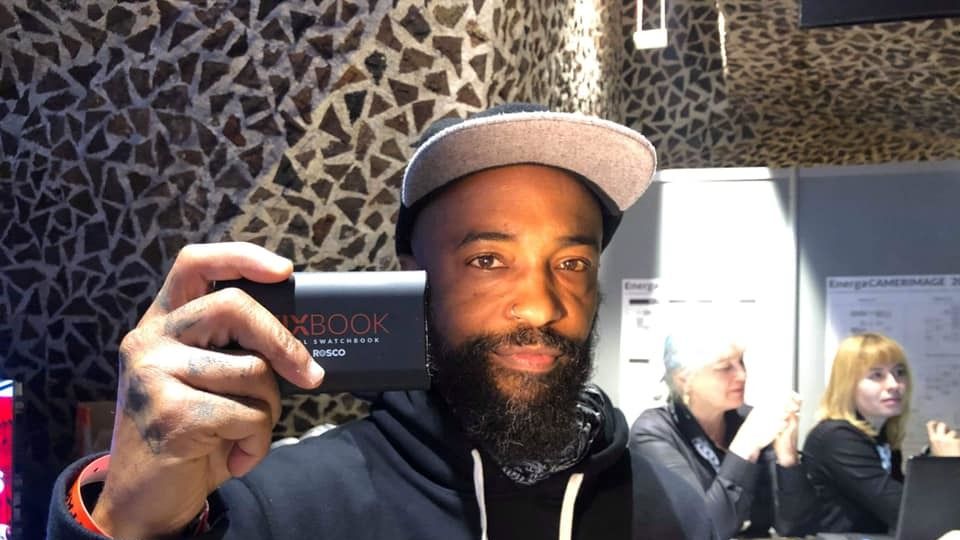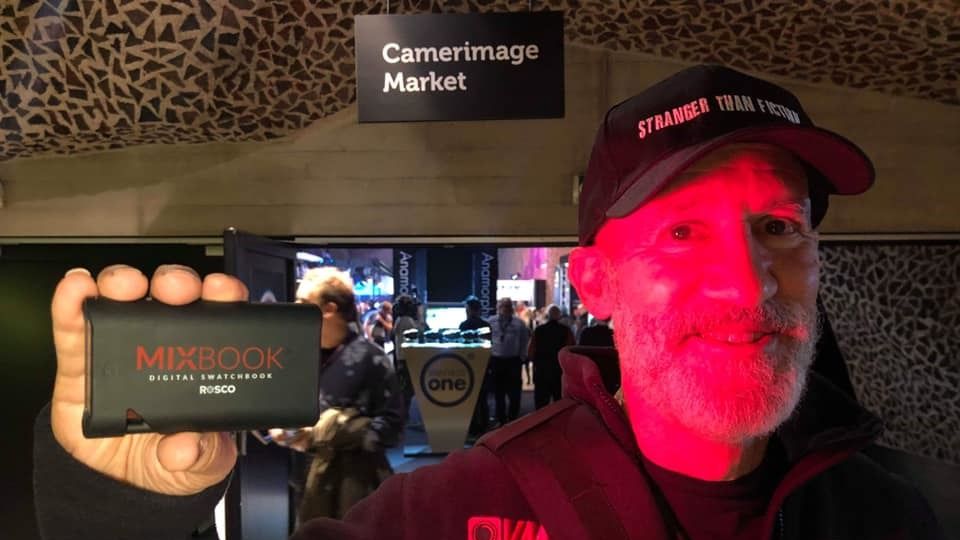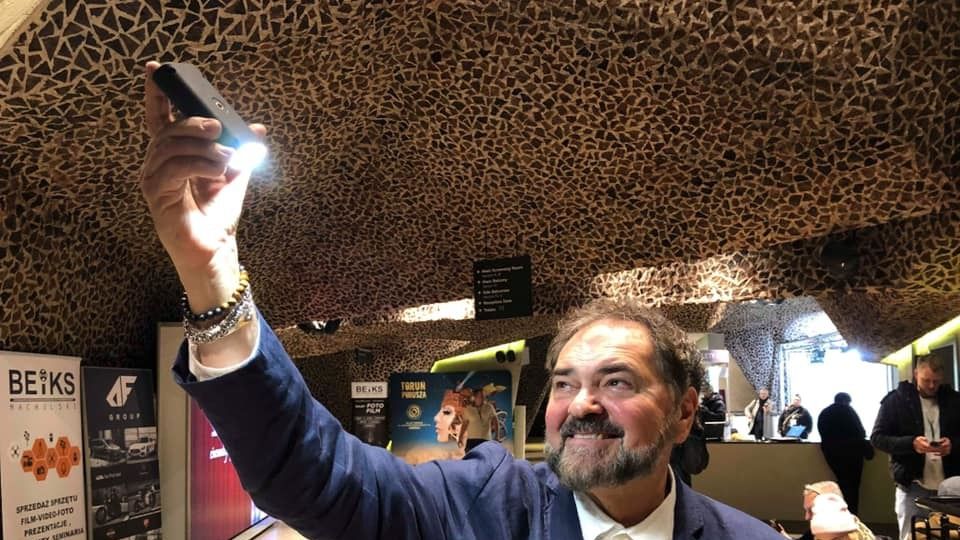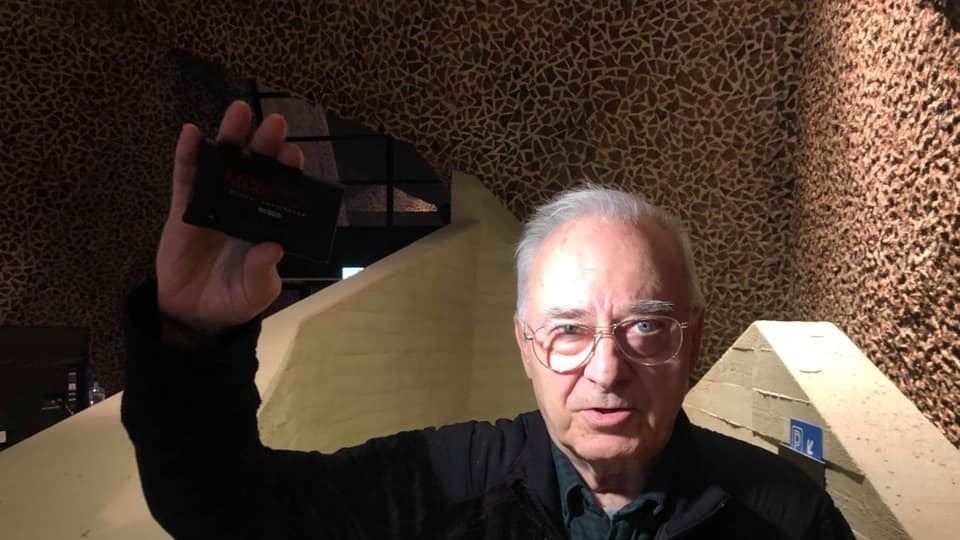 American Cinematographer was represented at the event by editor-in-chief/publisher Stephen Pizzello, who was joined by longtime contributors David Heuring and Benjamin B and writers Daniel Eagan and Loretta Prevost.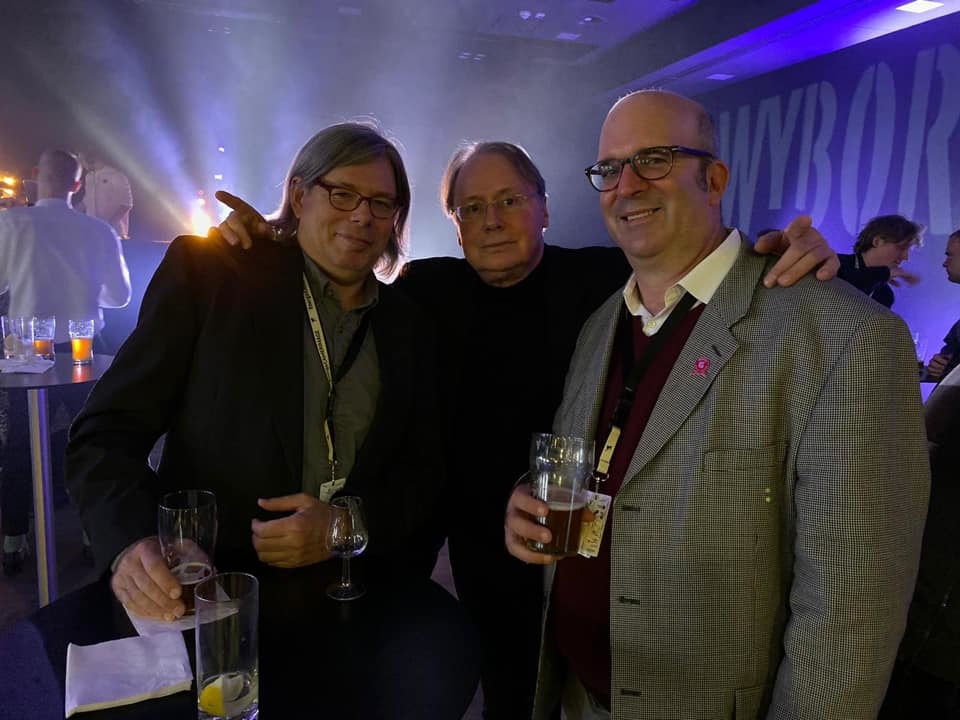 On Nov. 12, a party teaming American Cinematographer with Leitz Cine Wetzlar and Rosco Laboratories was famously epic, bringing together ASC members with cinematographers and others filmmakers from around the globe:

On Nov. 14, the AC panel "100 Years of ASC Cinematography," drew a full house and enthusiastic reviews at the Cinema City multiplex. The two-hour session, moderated by AC senior European correspondent Benjamin B, featured clips from iconic films shot over the decades by ASC members, along with commentary by Society members John Bailey, Caleb Deschanel, Roberto Schaefer and Robert Yeoman, as well as AC editor-in-chief and publisher Stephen Pizzello.

On Nov. 15, the Turner Classic Movies (TCM) documentary Image Makers: The Adventures Of America's Pioneer Cinematographers — directed and edited by Daniel Raim and produced by Raim and ASC member Curtis Clark — screened to a packed house. The documentary, which premiered Nov. 6 on TCM as part of a month-long salute to the ASC's centennial, profiles seven innovative and influential cinematographers: Billy Bitzer, William Daniels, ASC; James Wong Howe, ASC; Charles Rosher, ASC; Karl Struss, ASC; Gregg Toland, ASC and Roland Totheroh, ASC.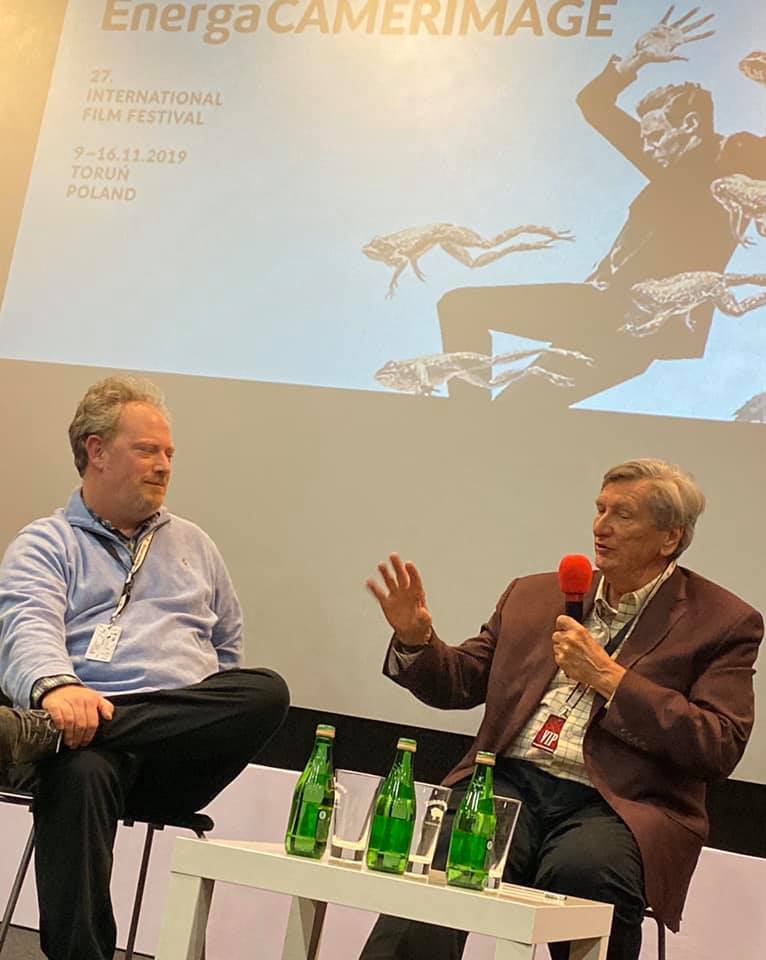 Following the screening, Raim and ASC member John Bailey, who is featured as an interview subject in the documentary, engaged in a lively Q&A.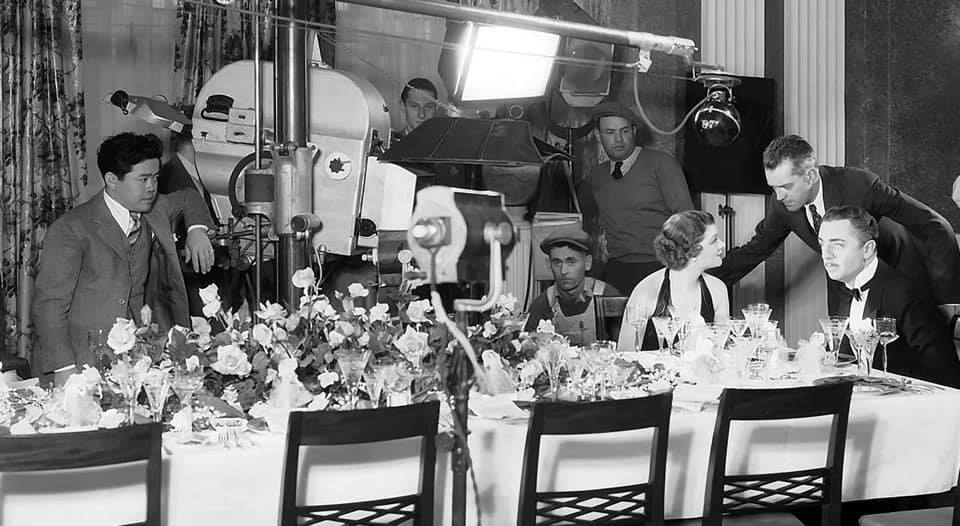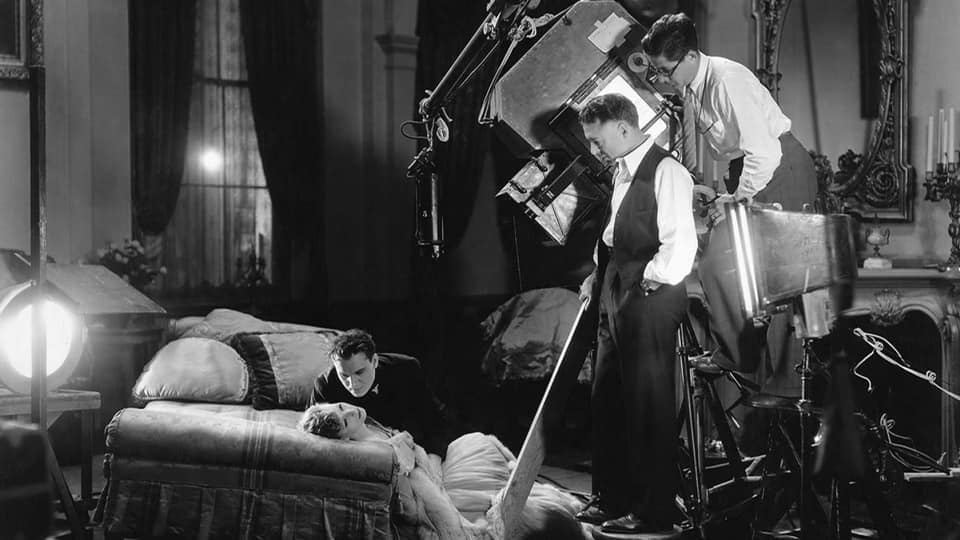 On Nov. 16, during the festival's closing ceremony and awards presentation, Lawrence Sher, ASC earned the Golden Frog in the Main Competition for his stellar cinematography in Joker, which also won the Audience Award. This was the first time the same film took both prizes.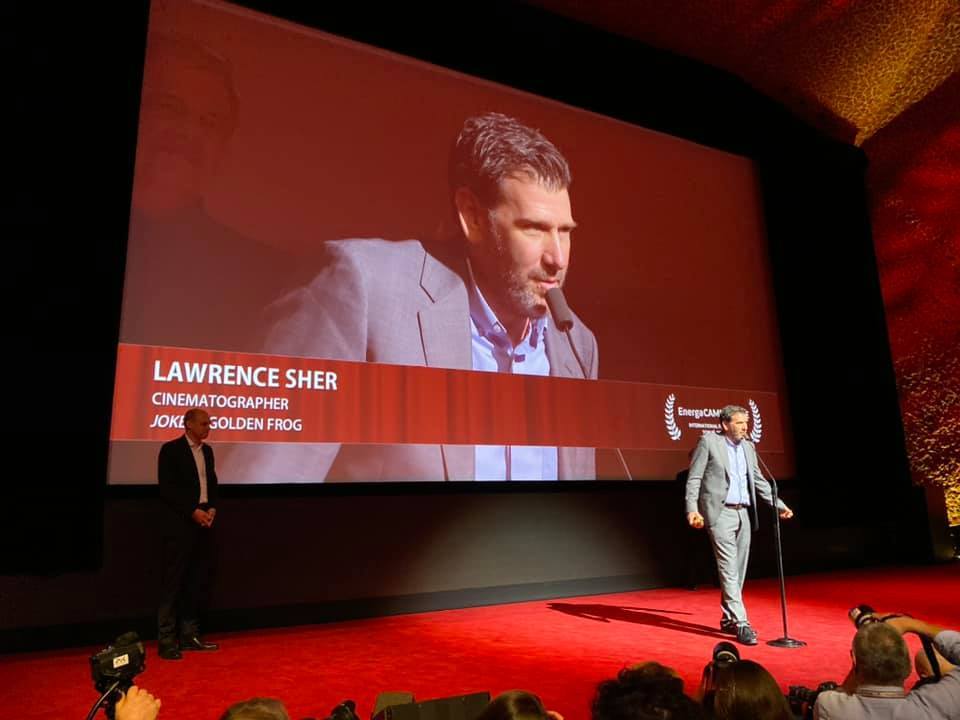 The Silver Frog went to César Charlone, ABC for The Two Popes, and the Bronze Frog was presented to Vladimir Smutný for The Painted Bird.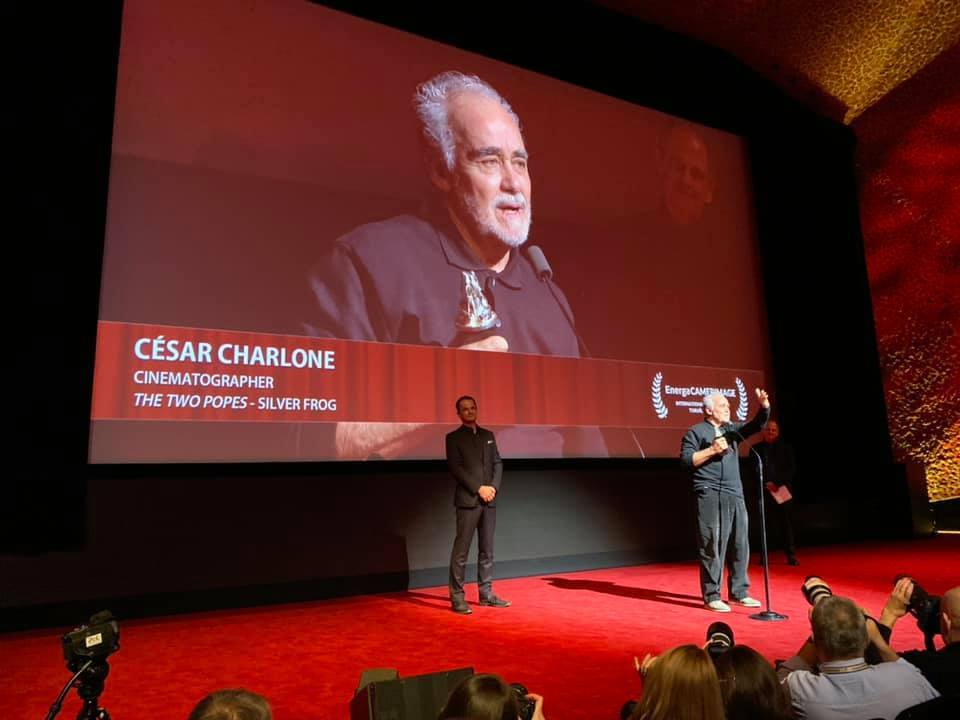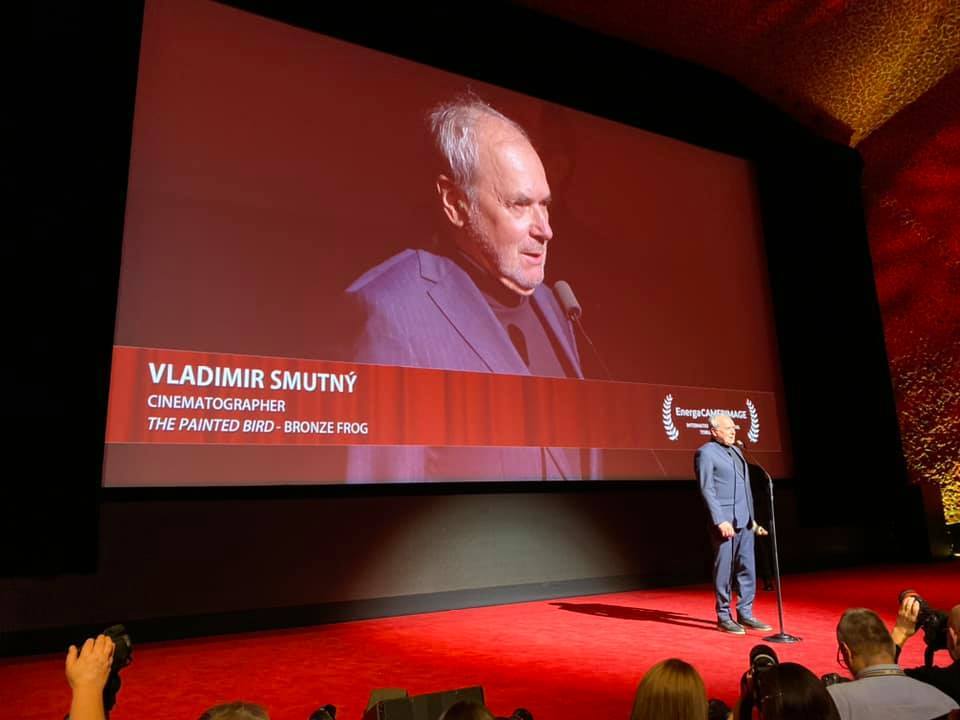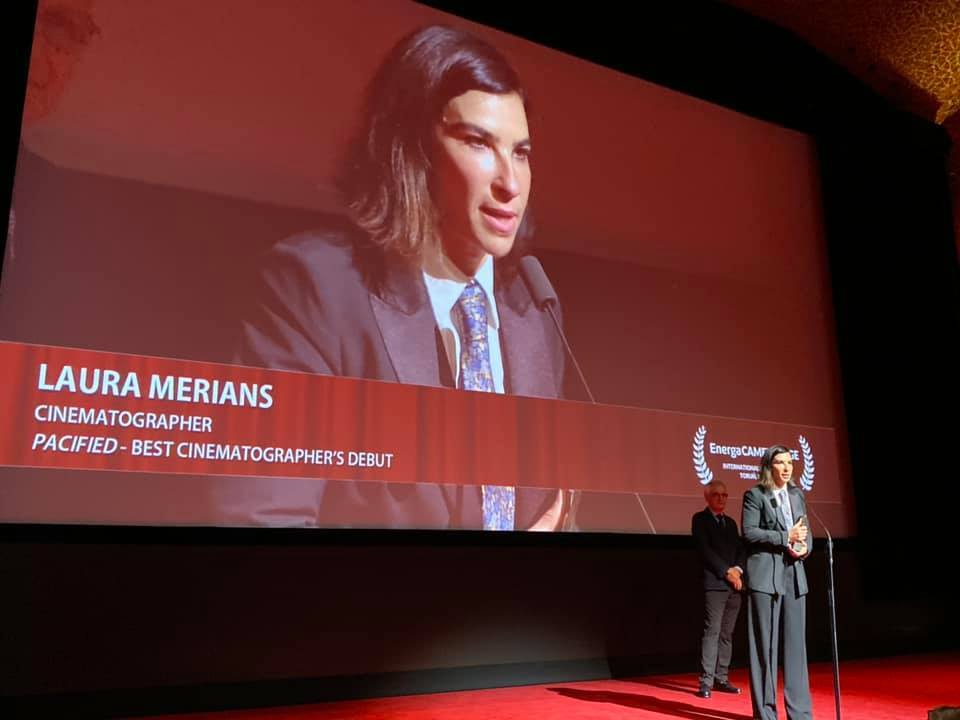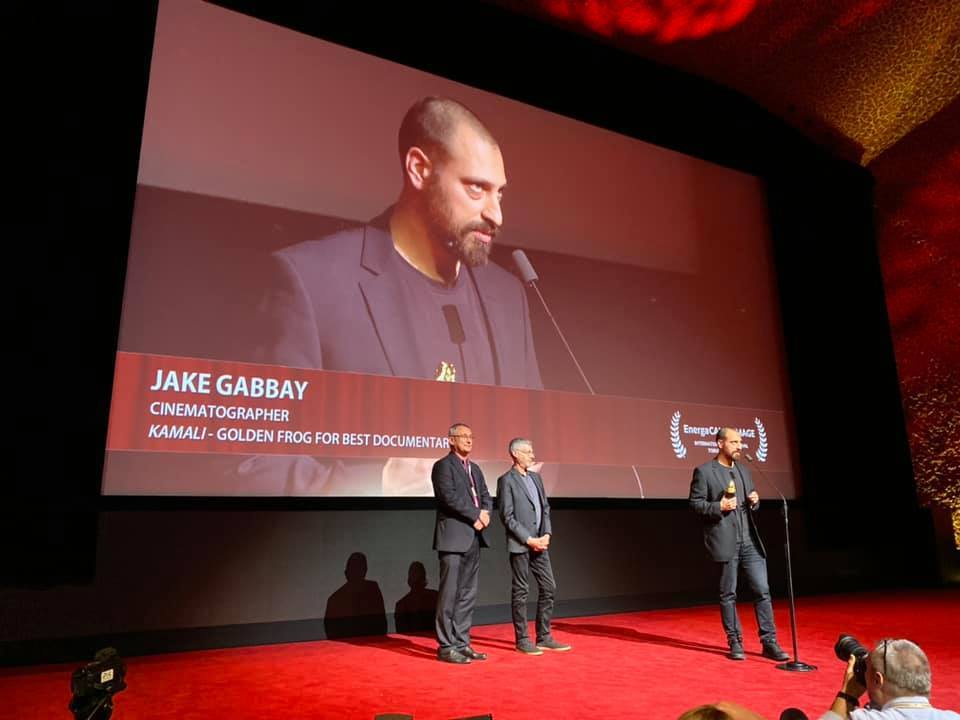 (A complete list of winners can be found here.)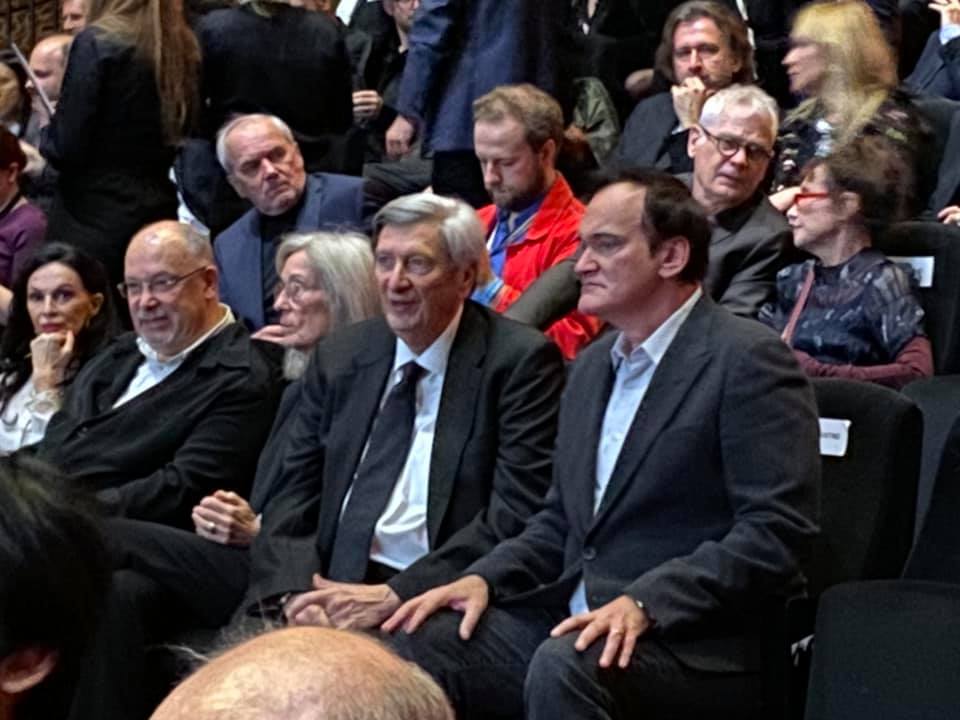 During the same event, ASC members John Bailey and Robert Richardson were honored with career-achievement awards.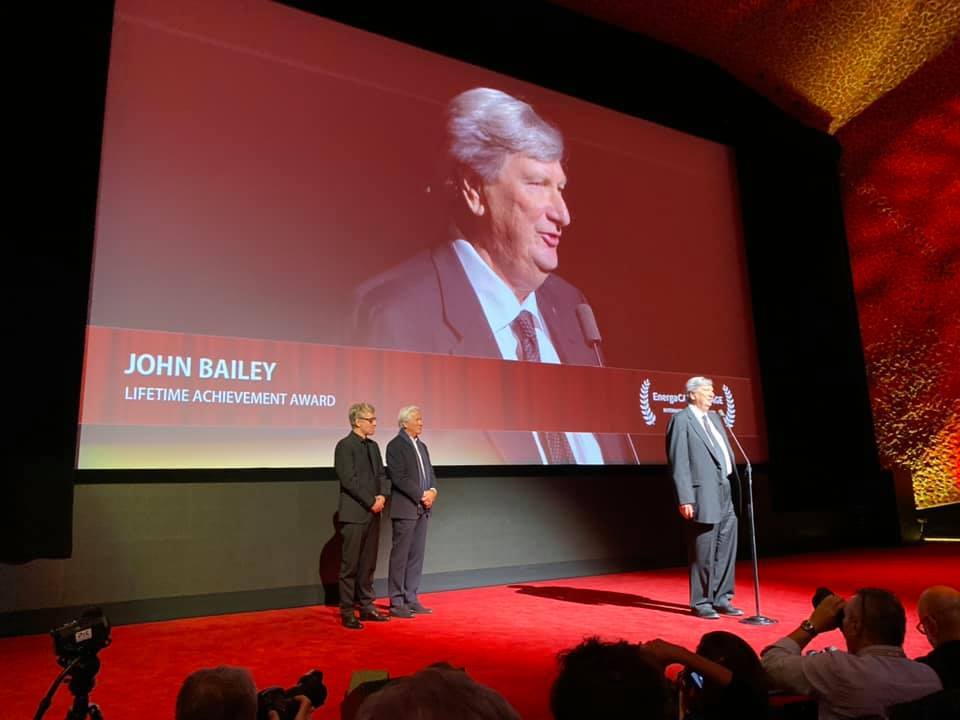 Bailey was presented with the Golden Frog Lifetime Achievement Award, appearing onstage with one of his American Gigolo collaborators, actor Richard Gere, who received the festival's career-achievement award for acting.

A visibly moved Bailey thanked the festival organizers and reserved special praise for his longtime wife, Oscar-nominated editor Carol Littleton, who accompanied Bailey to the ceremony.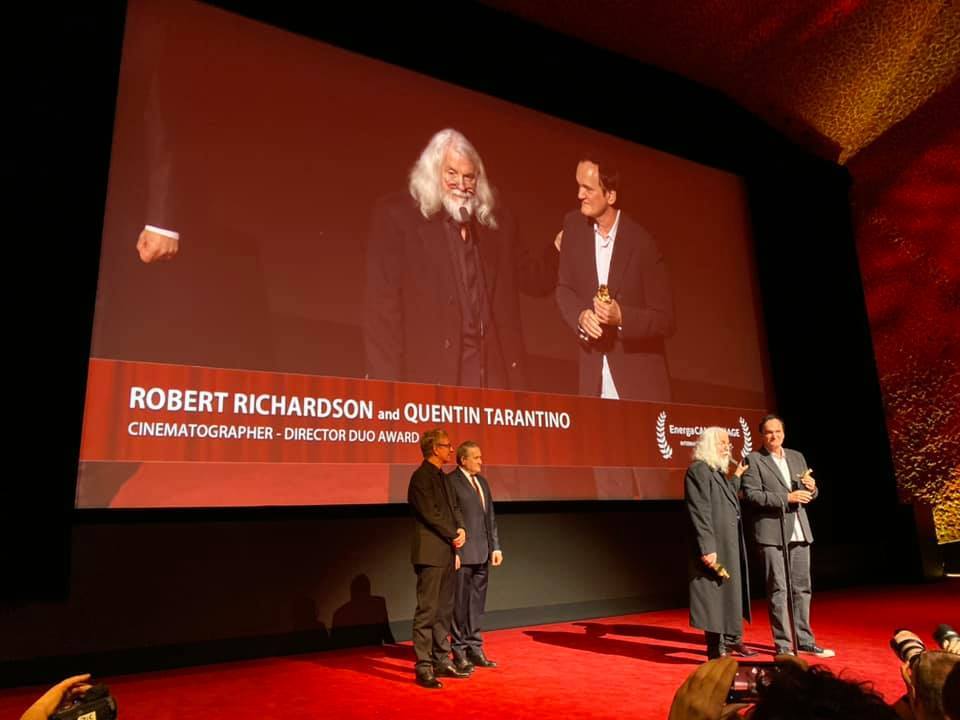 Richardson appeared onstage with director Quentin Tarantino, with whom he received the Cinematographer-Director Duo Award for their contributions to cinema on six feature collaborations: Kill Bill Vol. I, Kill Bill Vol. II, Inglorious Basterds, Django Unchained, The Hateful Eight and their most recent, Once Upon a Time In Hollywood.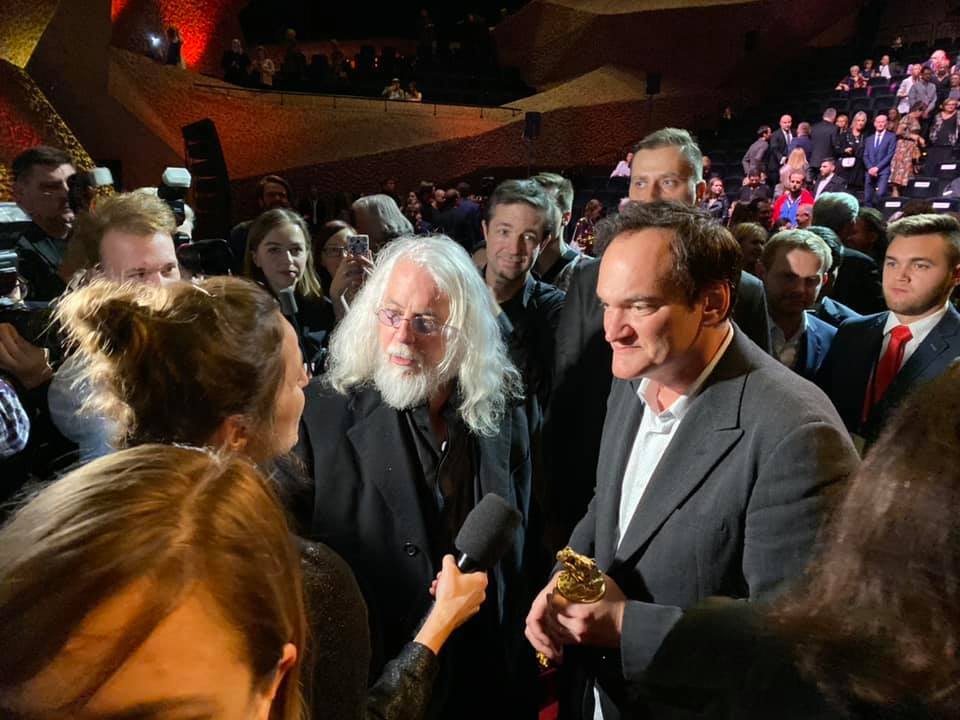 The 27th Camerimage Festival came to a close with the event's director, Marek Żydowicz, thanking the event's assembled honorees, staffers and volunteers.