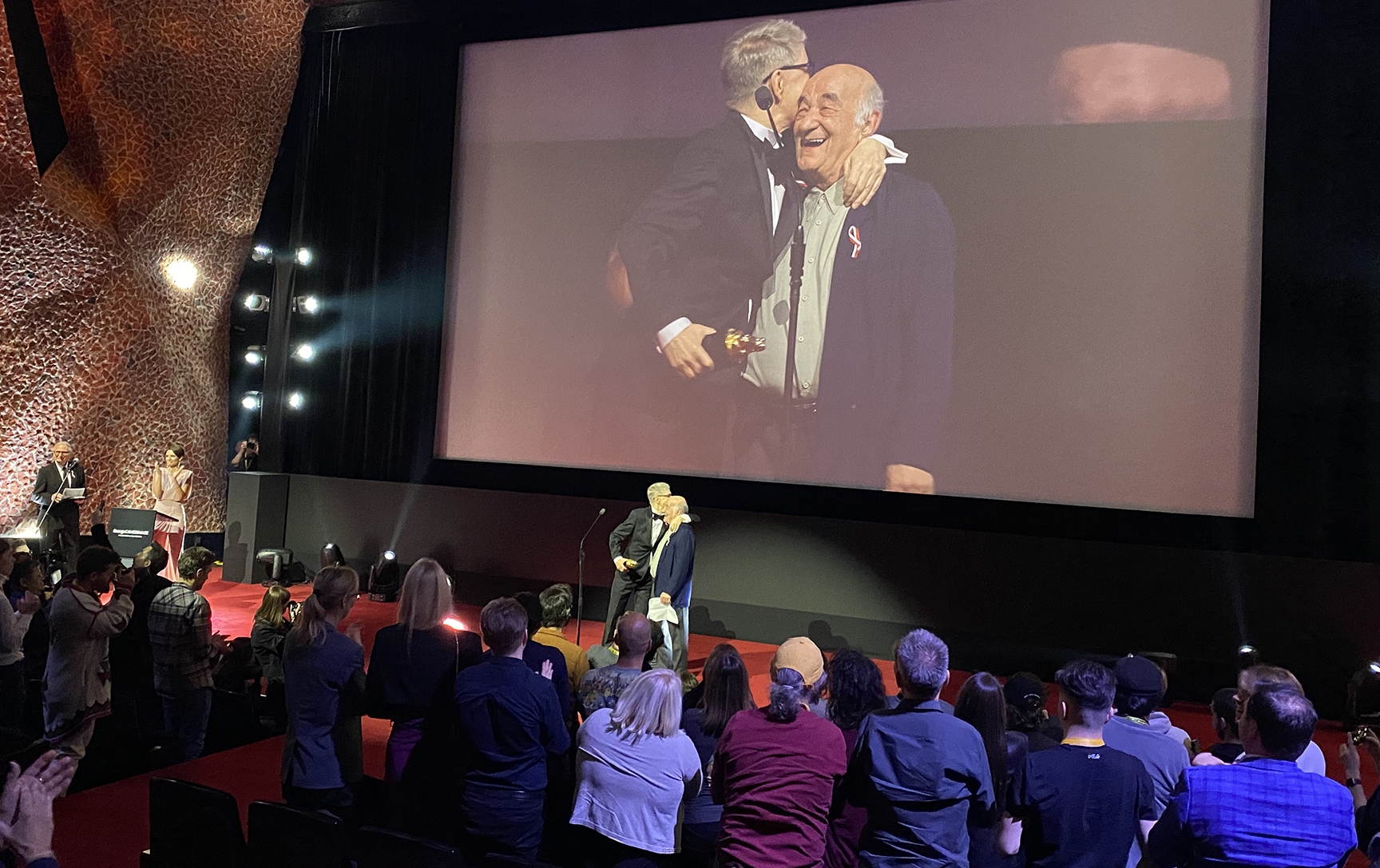 EnergaCamerimage Opens 2023 Festival
Ceremony includes a moving tribute to the late John Bailey, ASC.
Daniel Eagan
Photos by Stephen Pizzello
The 31st EnergaCAMERIMAGE International Film Festival opened Saturday night, Nov. 11, before a capacity crowd at the CKK Jordanki Center in Toruń, Poland.
Festival director Marek Żydowicz promised that this year's edition would help "rediscover the word truth" in a world where the virtue has been devalued.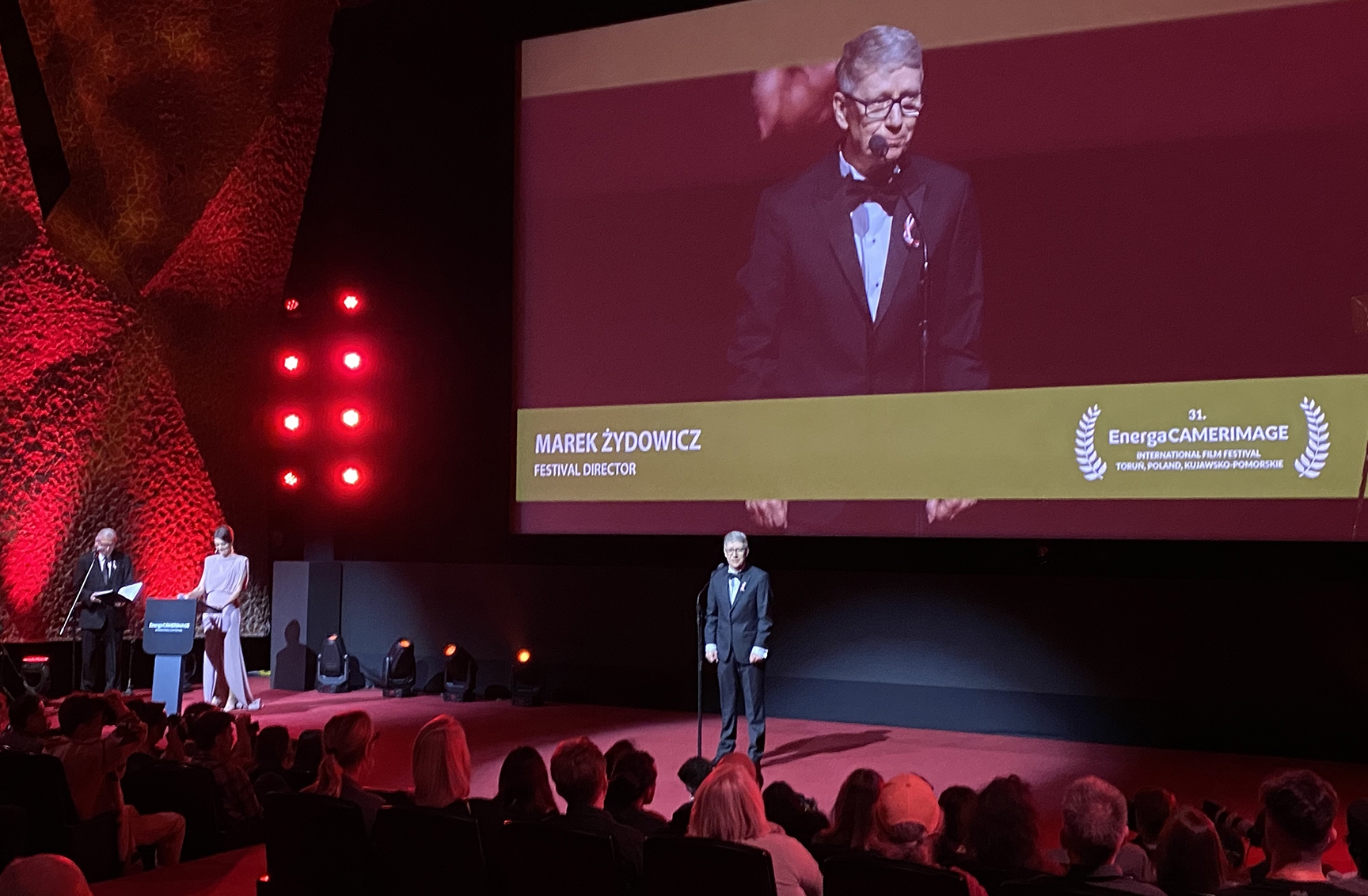 Piotr Całbecki, Marshal of the Kujawsko-Pomorskie Region, came onstage to explain that Żydowicz formed the Tumult Foundation in 1991, which led to the launch of the first Camerimage two years later. Żydowicz then introduced director Volker Schlöndorff, a strong advocate of the festival's planned European Film Center, who was presented with a special award for his long ties to Camerimage.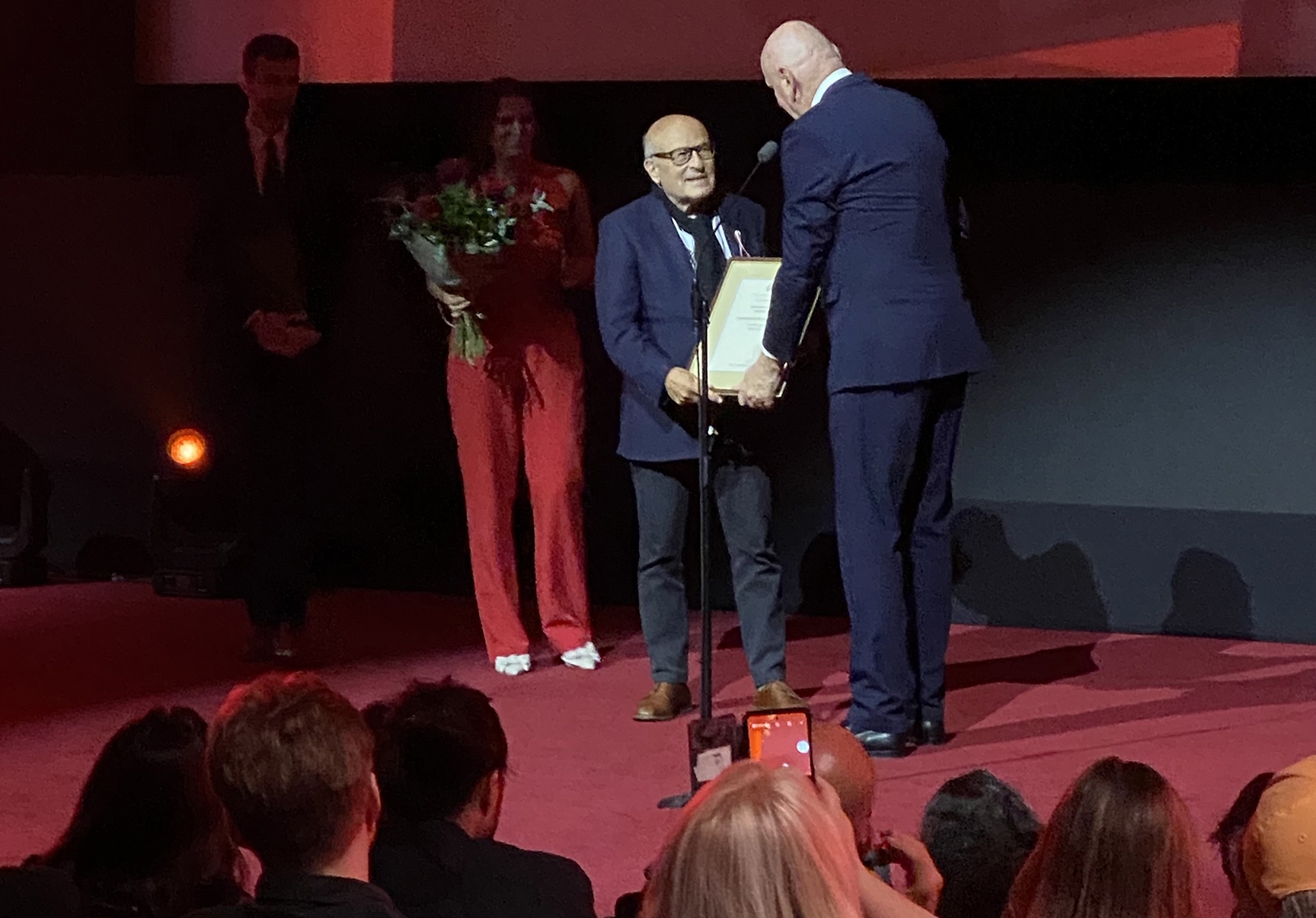 Żydowicz called Schlöndorff's A Degree of Murder a main inspiration for Camerimage. "We had a little vodka together," Schlöndorff joked as he recalled how the two conceived the idea for a cinematography festival. The director said he welcomed the opportunity to give something back to Poland after the success of The Tin Drum, which won the 1980 Oscar for Best International Feature Film. "The Tin Drum is Poland," he said.
Current events caught up with the festival. After inviting the audience to attend the FilmLight Color Awards to be held the next day, ASC member Lawrence Sher noted the passing of renowned cinematographer John Bailey, a longtime board member of the American Society of Cinematographers and president of the Academy of Motion Picture Arts and Sciences, on Nov. 9. Sher pointed out that Bailey had been a recipient of the festival's Lifetime Achievement Award. (AC will soon publish a complete In Memoriam piece on Bailey, but this is our most recent interview with him.)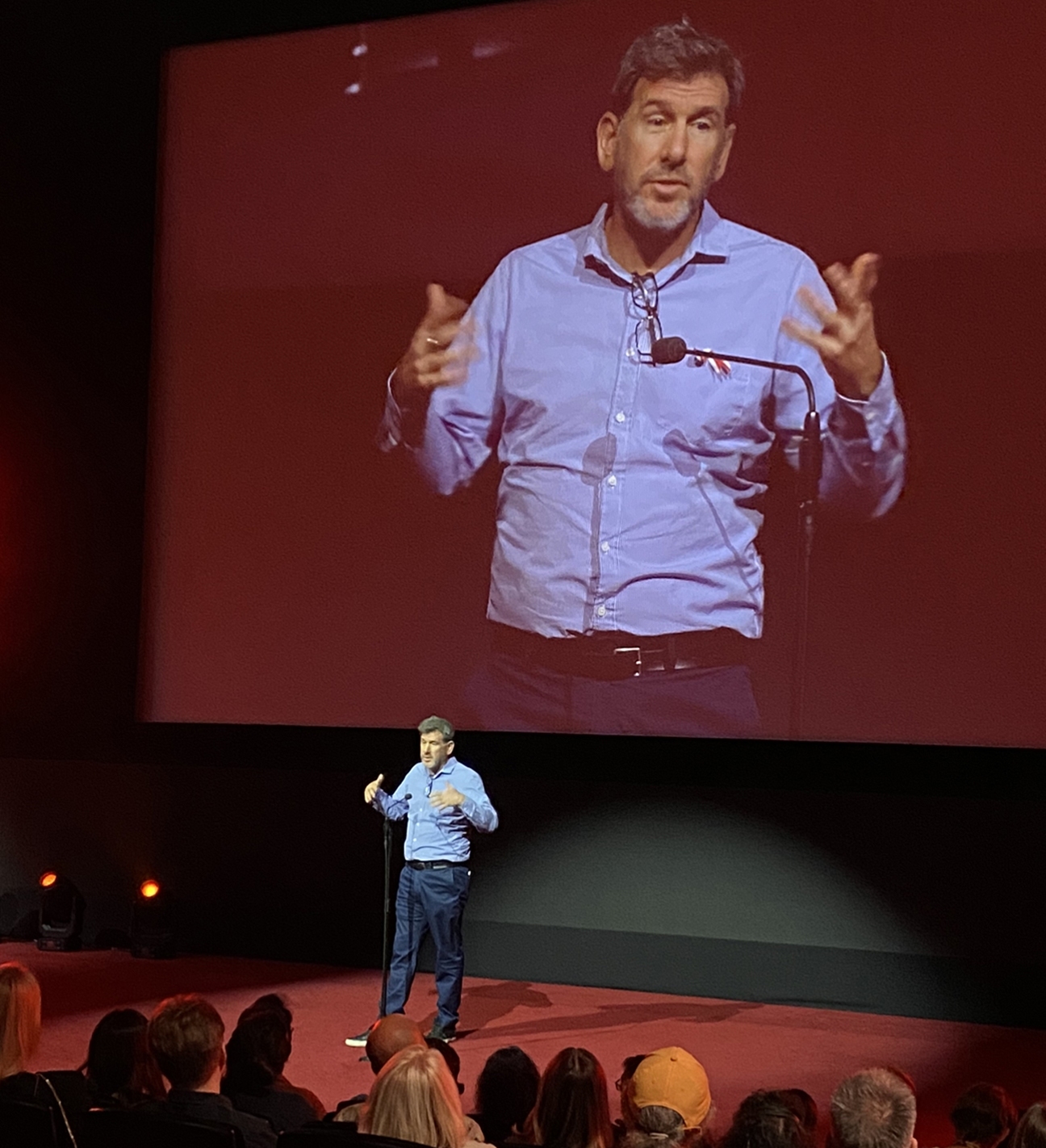 An obviously moved Żydowicz replayed a speech Bailey had delivered a few years earlier at Camerimage. He extended condolences to Bailey's widow, editor Carol Littleton, ACE, and asked the audience to "keep him in our hearts."
This year's Lifetime Achievement Award was given to Peter Biziou, BSC, whose work was highlighted in a breathtaking montage of clips from his 30-year career. The festival is screening a retrospective of Biziou's work that includes his Oscar-winning and ASC-nominated feature Mississippi Burning, as well as Pink Floyd: The Wall, In the Name of the Father, The Truman Show and Monty Python's Life of Brian.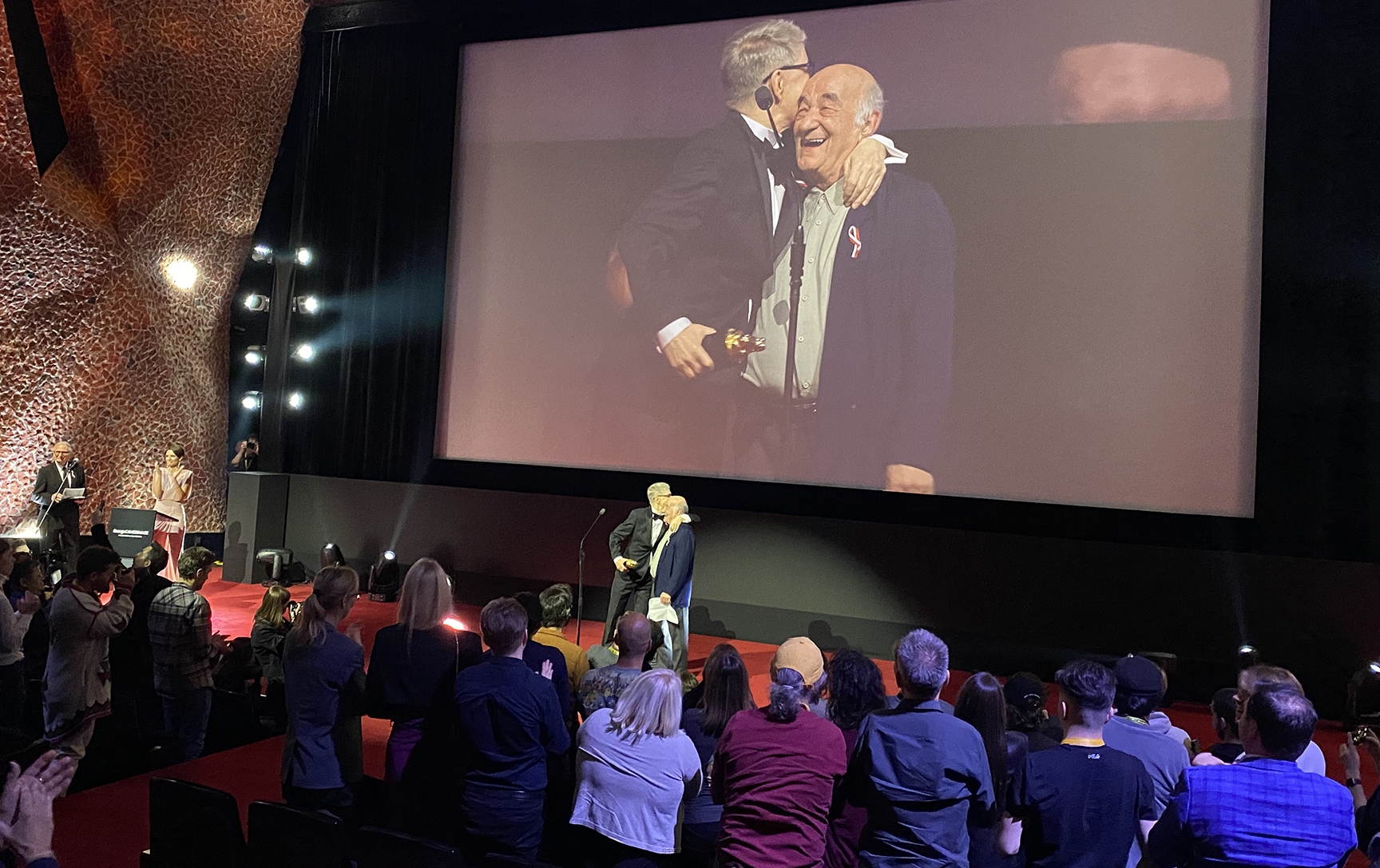 Producer Jon Kilik accepted the Award for Producer with Unique Visual Sensitivity after a montage of clips from his extraordinary career, which has included high-profile projects such as Do the Right Thing, A Bronx Tale, Dead Man Walking, The Diving Bell and the Butterfly and the Hunger Games franchise. Kilik spoke about the common threads of hope and passion in his work, lamenting that the "producer" credit has become too monetized.
Twin filmmakers Stephen and Timothy Quay, known as the Brothers Quay, received an Award for Directors with Unique Visual Sensitivity. Stunning clips spotlighted their meticulous and eerie stop-motion animation, and the siblings reminisced about their first visit to Poland in 1974.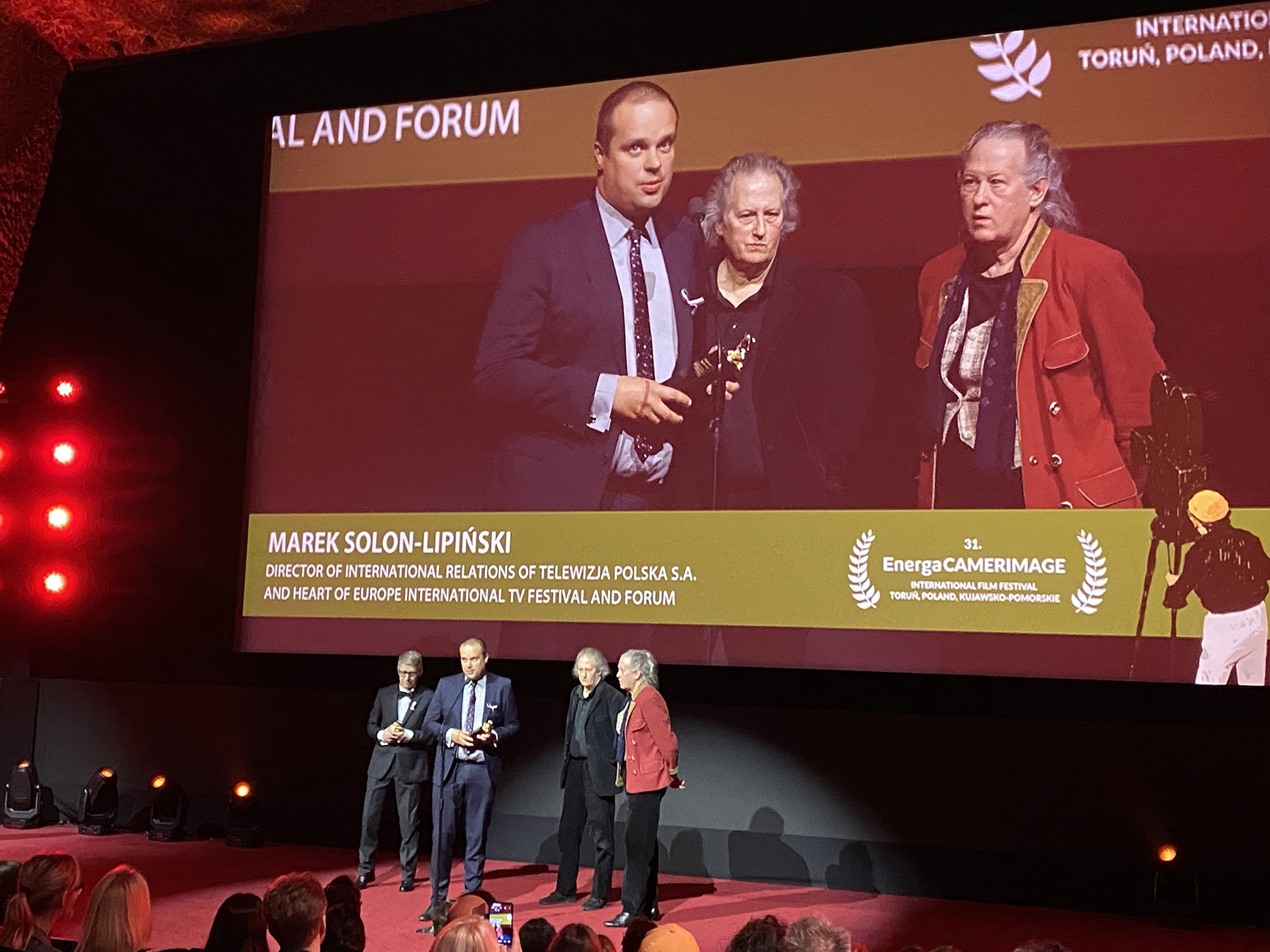 Całbecki brought actor Adam Driver onto the stage to receive a special acting award for a body of work that includes Marriage Story, BlacKkKlansman, White Noise and several Star Wars features in his role as the villainous Kylo Ren. (The actor had previously received a dispensation to appear at the festival to support Michael Mann's Ferrari.)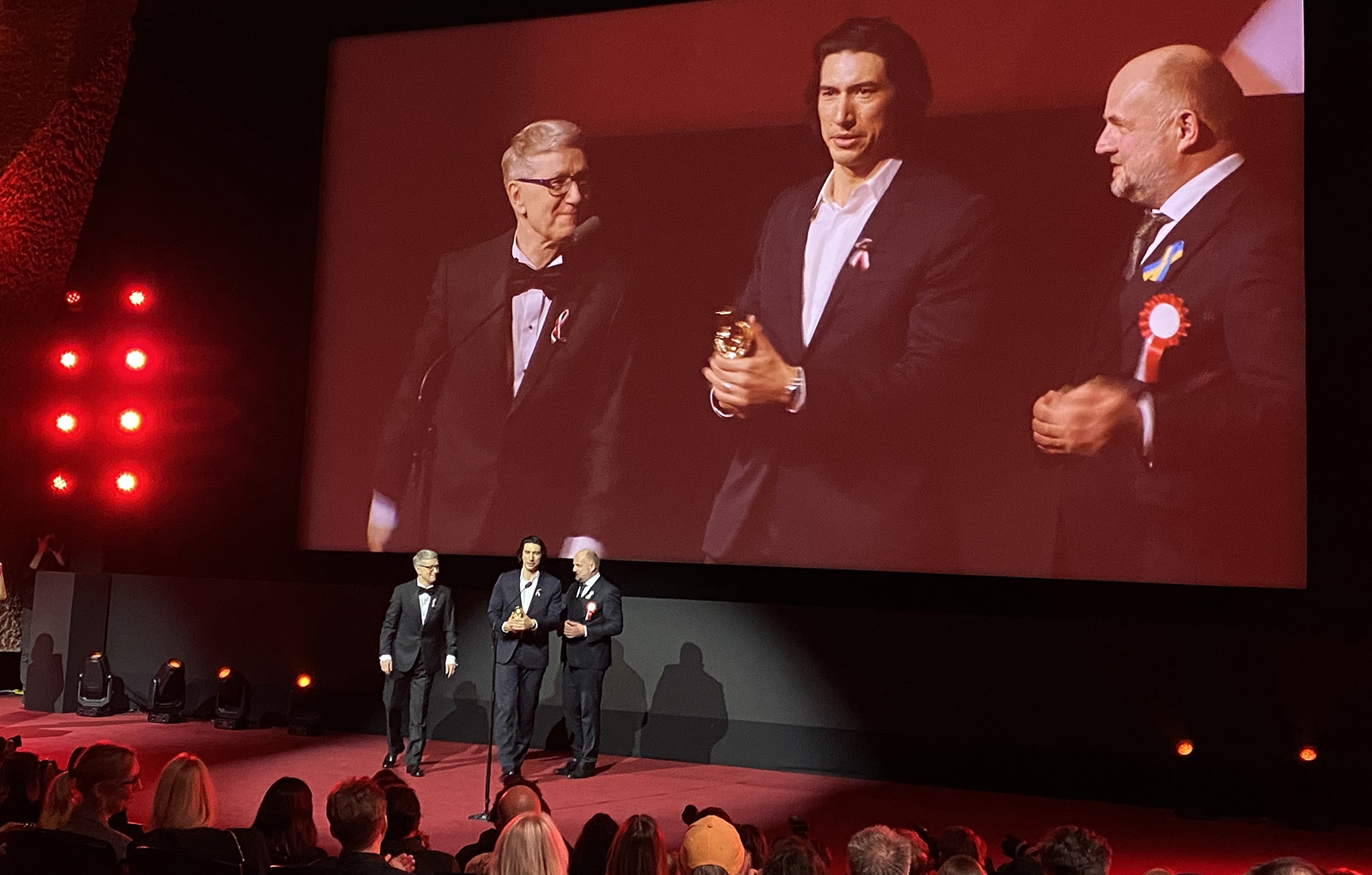 Driver gave shout-outs from the stage to a number of the cinematographers he had worked with, and concluded his speech by saying that acting lets one "meditate for 12 hours a day on another person's life."
The recent end of the SAG/AFTRA strike meant that actor Willem Dafoe could appear in person to discuss his work on the Yorgos Lanthimos feature Poor Things, which screened immediately after the opening ceremony. Dafoe was joined by cinematographer Robbie Ryan, BSC, ISC and colorist Greg Fisher for a freewheeling Q&A session.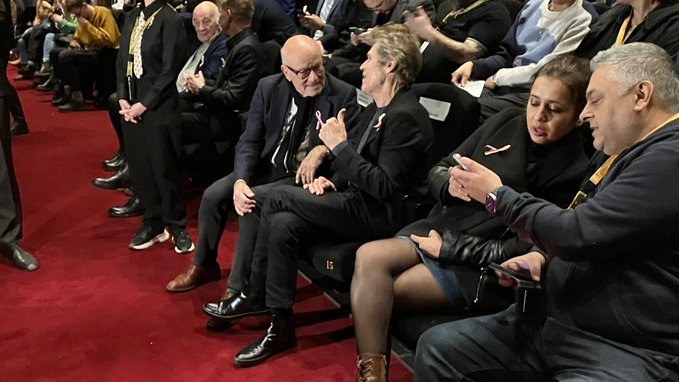 The evening provided just a taste of what promises to be an exciting week of screenings, seminars and talks.
Numerous ASC members are attending this year's festival and participating in various aspects of the event.