All Videos
Clubhouse Conversations — Being the Ricardos
In this 60-minute episode, cinematographer Jeff Cronenweth, ASC and director Aaron Sorkin describe their visual approach to this period drama depicting the behind-the-scenes life of TV icons Lucille Ball and Desi Arnaz, in discussion with interviewer Caleb Deschanel, ASC.
The filmmakers detail the dilemma of separating these real-life people from their popular screen personas, creating distinct visual designs for each portion of the characters' lives in terms of the story, employing black-and-white to pay homage to the distinct look of the "Ricardos" in I Love Lucy as devised in Ball's internal creative vision, and the creative choice to maintain a consistent widescreen frame.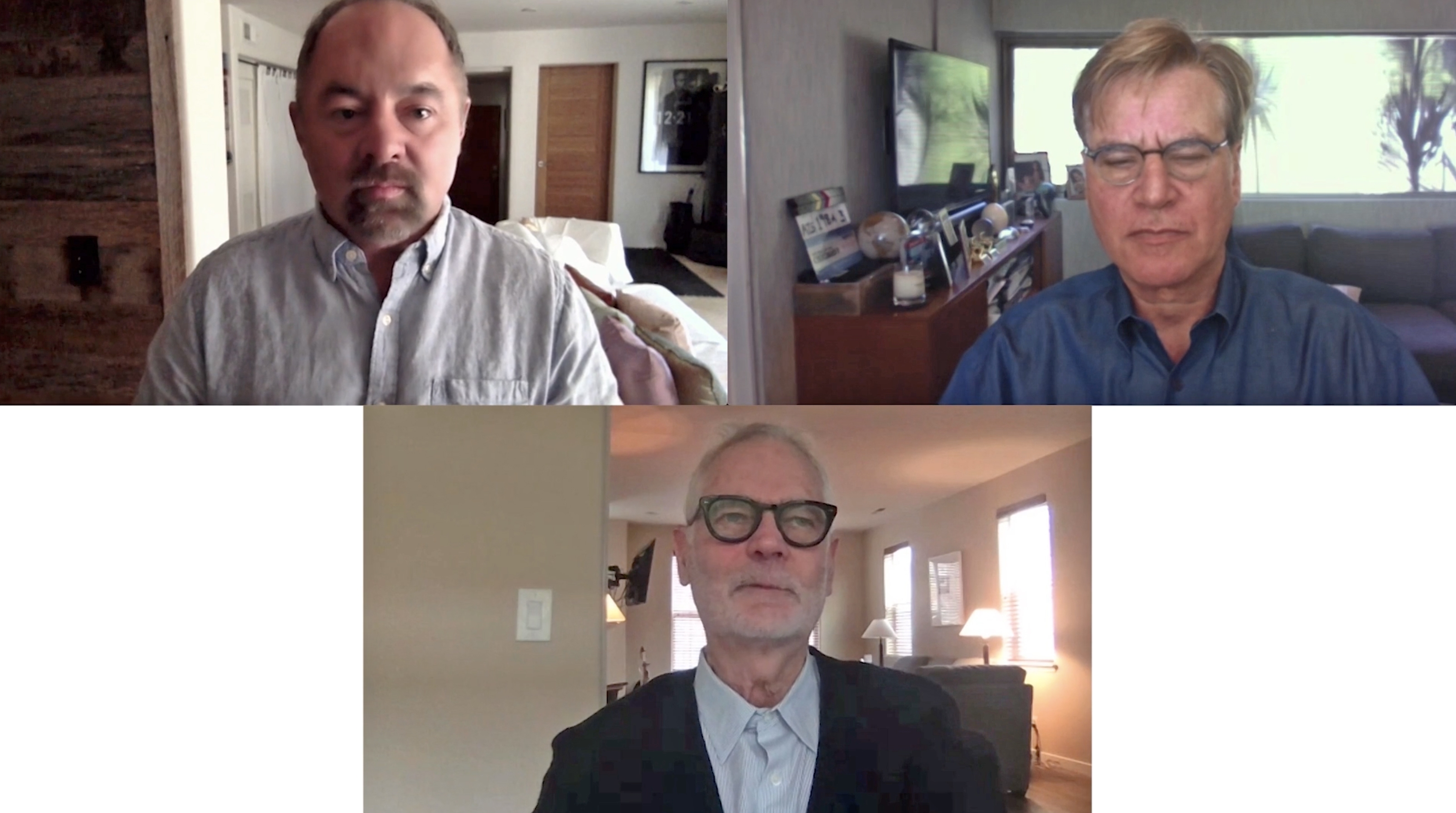 Sorkin speaks at length on his need to collaborate with a cinematographer with a strong creative vision, and how his experience in collaborating with Cronenweth on The Social Network (directed by David Fincher and written by Sorkin), left an impression, leading the director to approach him about shooting Being the Ricardos. "Jeff became a co-author on this film," Sorkin notes.

For this project, Cronenweth relied Red Monstro cameras (and Helium Monochrome for the I Love Lucy recreations), paired with Arri DNA optics.
Cronenweth learned his craft while working with his father — Jordan Cronenweth, ASC — as a loader, assistant and then operator, also working with ASC members Sven Nykvist and John Toll, among others. He later began shooting commercials and numerous music videos (for artists including David Bowie, Janet Jackson, George Michael and Nine Inch Nails). The cinematographer made his feature debut with Fight Club, going on the shoot such projects as K-19: The Widowmaker, Down with Love, The Social Network (earning Academy and ASC Award nominations), Gone Girl, One Hour Photo, The Girl with the Dragon Tattoo, Hitchcock, A Million Little Pieces and the Netflix miniseries Tales from the Loop.
Aaron Sorkin began his career as a playwright, making his mark with the military drama A Few Good Men, which was quickly optioned and became a hit feature film directed by Rob Reiner. He would soon pen scripts for such features as Malice and The American President. Transitioning into television, Sorkin created such shows as Sports Night, The West Wing, Studio 60 on the Sunset Strip and The Newsroom. He made his feature directorial debut with Molly's Game, following with The Trial of the Chicago 7.
---
You'll find all episodes in our ASC Clubhouse Conversations discussion series here.