AC March '09 Online Articles
Archived articles from American Cinematographer March 2009 (Volume 90, Number 3).
ASC Staff
Volume 90, Number 3
Cutting-Edge Camerawork
Cinematographers from the TV series Dexter, Life on Mars, True Blood and The Unusuals analyze their strategies

A Life Full of Miracles
Robert F. Liu, ASC receives the ASC Career Achievement in Television Award
A Very Active Member
Isidore Mankofsky, ASC reflects on his life's work after receiving the Society's Presidents Award

DVD Playback
Reviews of current and upcoming DVD releases:
ASC Close-Up
Brief interviews with ASC members about their careers and inspirations. This month: Peter Wunstorf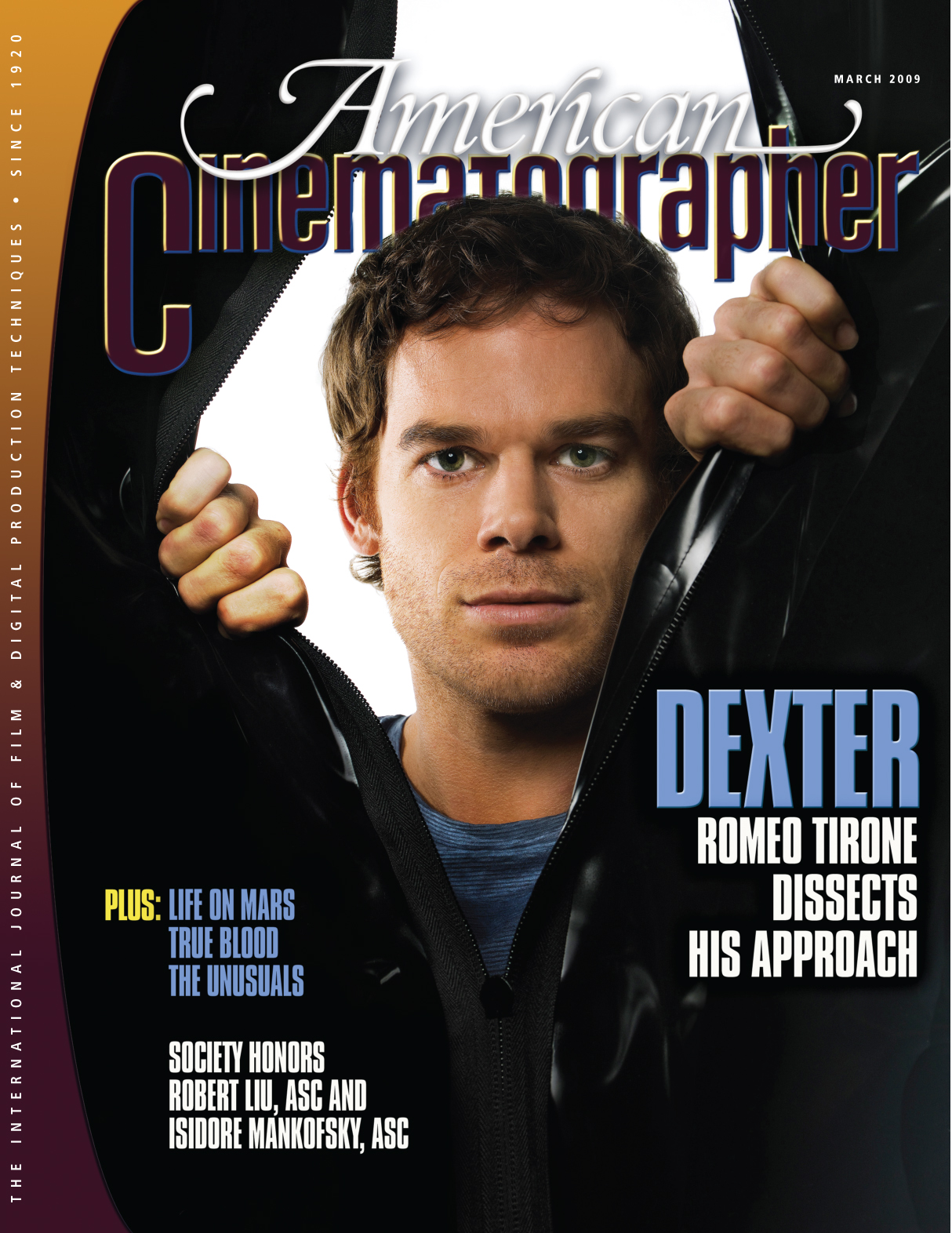 Subscribe to American Cinematographer
The March print edition also includes:
Clap Your Brains Off
Gomorrah
Tokyo Sonata
Alien Trespass

Subscribe now for year-round coverage of cinematography technique and equipment delivered to your door.