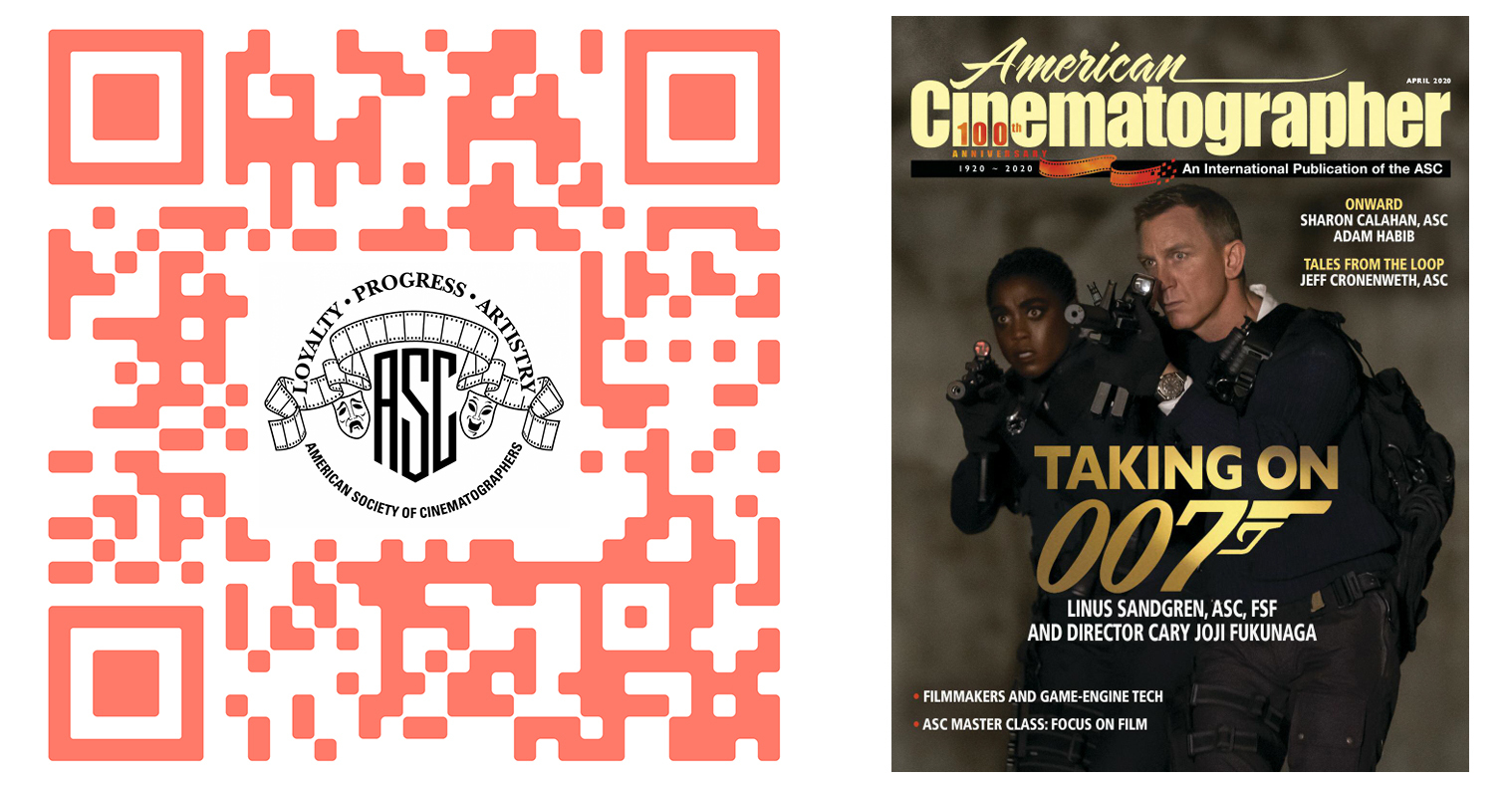 Read the April 2020 Issue of AC for FREE Right Now
Thanks to the generosity of our advertisers, the digital edition of this new issue of American Cinematographer is FREE for everyone to enjoy and learn from.
ASC Staff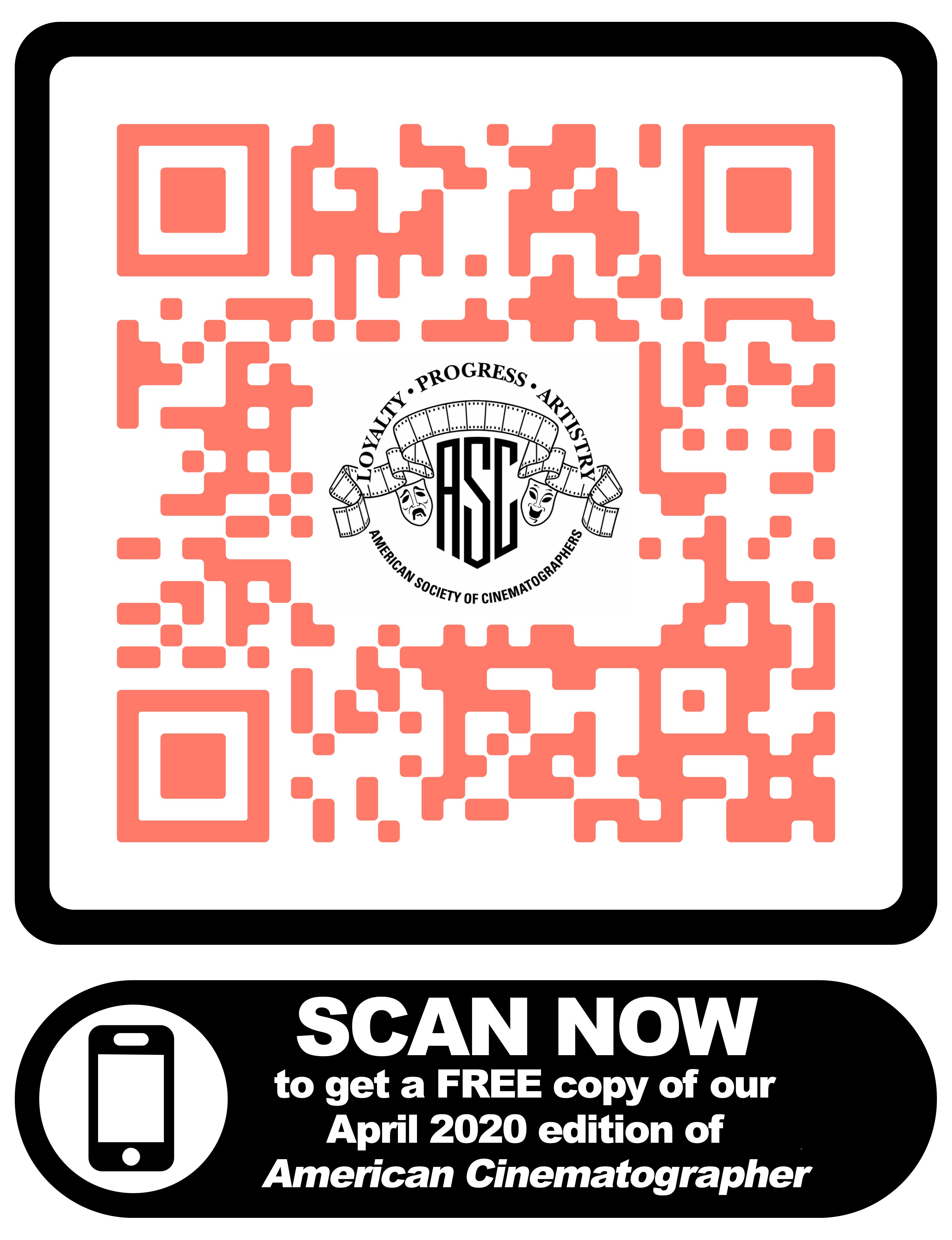 Thanks to the generosity of our advertisers, the digital edition of our new issue is FREE for everyone to enjoy and learn from.
This month's issue features an impressive array of coverage, including:

• An in-depth cover story on the 007 adventure No Time To Die, directed by Cary Joji Fukunaga and photographed by Linus Sandgren, ASC, FSF on 35mm and 65mm film with Panavision Panaflex Millennium XL2 and System 65, Imax MSM 9802 and Mark IV; and Arriflex 765 cameras. In addition, Dan Sasaki, Panavision's senior vice president of optical engineering and an ASC associate member, discusses adapting Panavision and Hasselblad lenses for Imax use.
The coverage also includes insight into the Bond legacy from cinematographers who shot previous outings in the long-running franchise, including Michael Reed, BSC (On Her Majesty's Secret Service, 1969); Alec Mills, BSC (The Living Daylights, 1987, and Licence to Kill, 1989); Phil Méheux, BSC (GoldenEye, 1995, and Casino Royale, 2006); David Tattersall, BSC (Die Another Day, 2002); Roberto Schaefer, ASC, AIC (Quantum of Solace, 2008) and Hoyte van Hoytema, ASC, FSF, NSC (Spectre, 2015).
• Onward directors of photography Sharon Calahan, ASC and Adam Habib frame a fantastical adventure in the virtual world for the Disney/Pixar animated feature project. (You'll learn much more about Calahan in this short video and podcast.)

• Jeff Cronenweth, ASC and director Mark Romanek discuss bringing an artist's surreal sci-fi digital paintings to life for Amazon's Tales From the Loop, shooting with the Panavision Millennium DXL2 matched with Panaspeed 70 and Primo 70 lenses.
• Game engines such as Unreal Engine and Unity were, as their umbrella term implies, originally designed for the development of real-time applications, aka video games. In recent years, advances in both hardware and software have ushered these engines into the purview of cinematographers. Greig Fraser, ASC, ACS; Casey Schatz, The Third Floor's head of virtual production; Johnson Thomasson, a Third Floor real-time developer; and Matt Workman, a cinematographer and software developer, offer insight.

• ASC members Dan Mindel (Star Wars: The Rise of Skywalker, Star Trek), M. David Mullen (The Marvelous Mrs. Maisel, The Love Witch), Mikael Salomon (The Abyss, Far and Away) and Linus Sandgren (La La Land, First Man) discuss the importance of shooting on motion-picture film stocks and describe their approach to teaching this blend of art and science during a recent ASC Master Class session.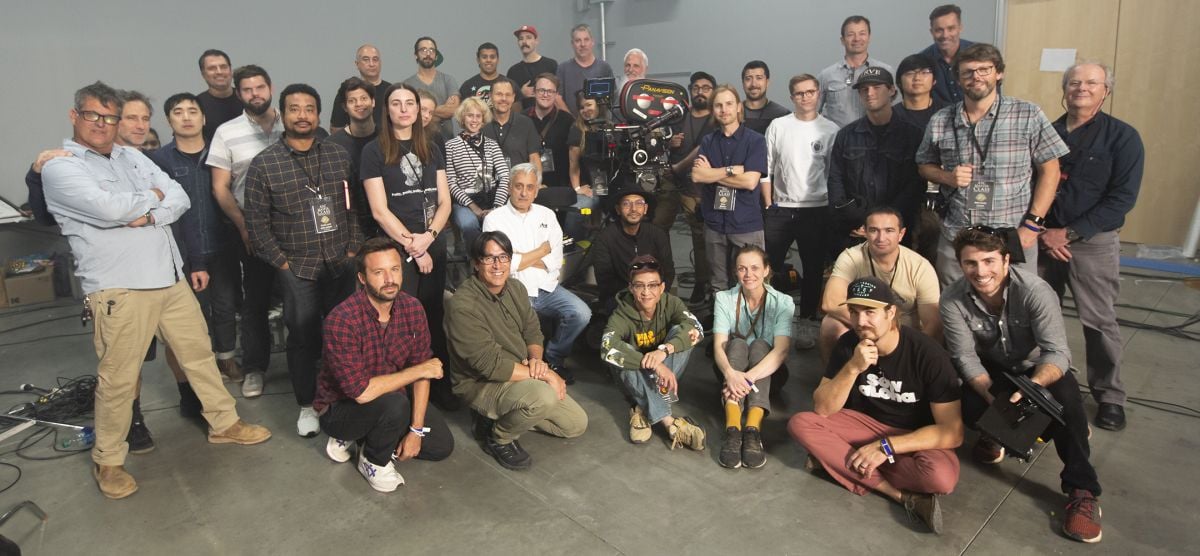 This April issue also includes an ASC Close-Up profile on Gregg Heschong, ASC; a Shotcraft report on lens mechanics; a retrospective on AC's vintage coverage of widescreen and large-format filmmaking of the 1950s; and much more.
If you enjoy this digital edition of AC, consider subscribing for just $9.99 A YEAR. Yes, all 12 issues, available instantly, and downloadable as high-resolution PDFs to keep in your permanent library.
---
Again, many thanks to our advertisers below for making this issue available to all. Be sure to visit them and also feel free to share this link or the QR code above.