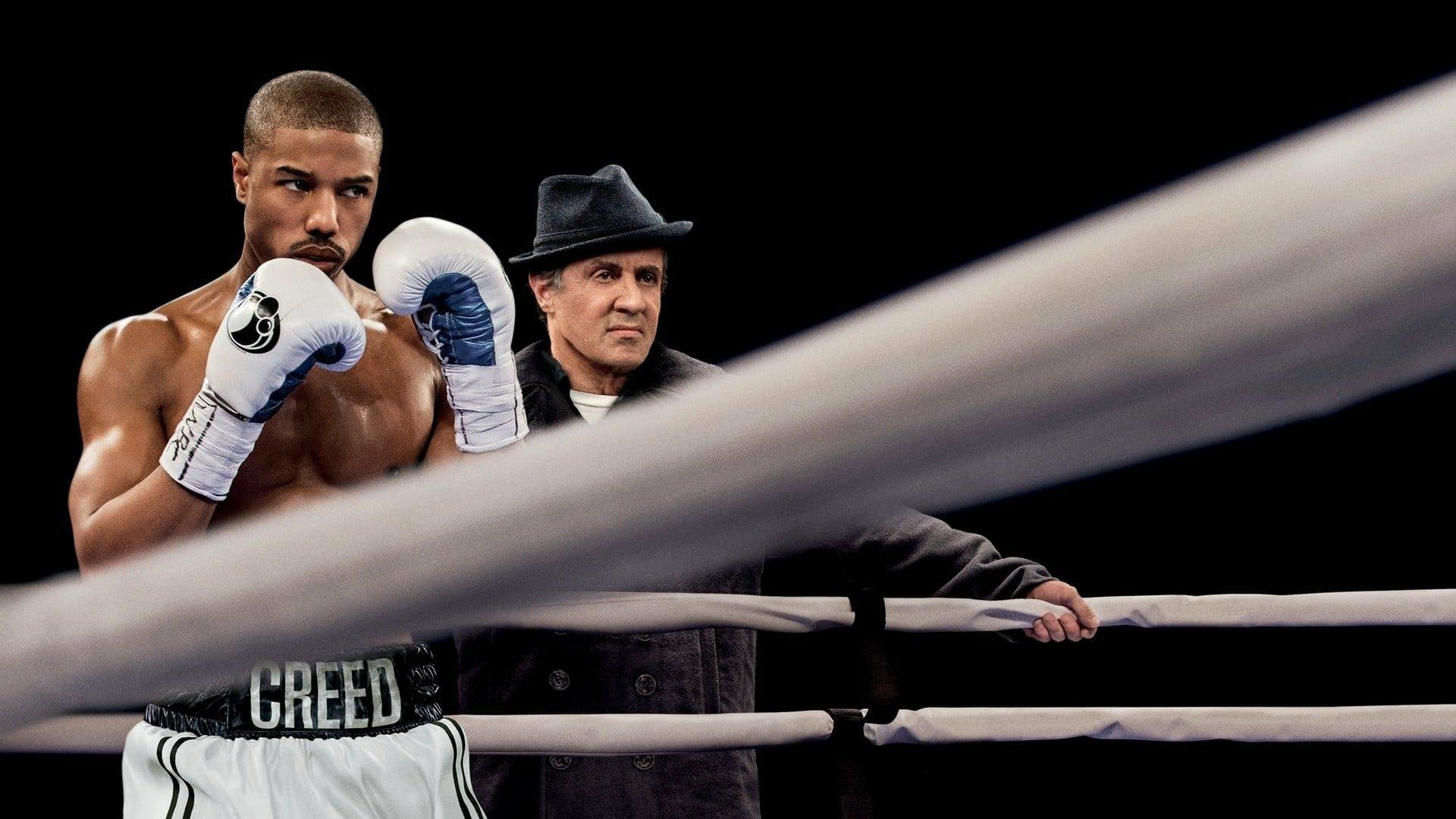 Creed: The Next Generation
Cinematographer Maryse Alberti details her visual approach to director Ryan Coogler's new chapter in a classic story.
ASC Staff
By Neil Matsumoto
This article originally appeared in AC Dec. 2015

Having grossed more than a billion dollars at the box office worldwide, the Rocky saga is one of the most beloved and successful film franchises of all time. The series has so far focused on Rocky Balboa (Sylvester Stallone), a down-and-out Philadelphia boxer who becomes the heavyweight champion of the world. Over the course of six films, Rocky takes on all comers — including Mr. T, the Soviet Union, and even old age — but any true Rocky fan will tell you that his greatest rival was Apollo Creed (Carl Weathers), with his trademark stars-and-stripes boxing trunks and Muhammad Ali swagger.
Decades after the release of the first film in 1976, Stallone, now 69, returns to his iconic role in director Ryan Coogler's Creed. This latest chapter, however, focuses on Apollo's son, Adonis Johnson, who travels to Philly in the hopes that Rocky will train him in his own quest for the title.
Fresh off the success of his first full-length feature, Fruitvale Station (AC April '13) — winner of the Grand Jury Prize and the Audience Award for U.S. dramatic film at the 2013 Sundance Film Festival — Coogler sought to bring new life to the Rocky series. Penned by Coogler and Aaron Covington, Creed reunited the director with Fruitvale Station star Michael B. Jordan, who portrays Apollo's tenacious offspring.
"I was quite surprised that someone with my credits would get a phone call for a Rocky movie," reveals director of photography Maryse Alberti. Having shot such projects as the indies Happiness and Velvet Goldmine (AC Nov. '98), and the documentaries Crumb (AC July '95), Enron: The Smartest Guys in the Room and Taxi to the Dark Side, Alberti has not been known for studio franchises. She says, though, that Coogler was a fan of Darren Aronofsky's The Wrestler (AC Jan. '09) — which Alberti shot — and he was looking for an indie filmmaker. "He's very smart, very talented and a great collaborator," she notes. "And as a human being, he has a great heart, compassion and generosity. He gets a lot of respect from everybody, and he's genuinely interested in what everyone does. There was a very nice atmosphere on the set."
The project also gave Alberti an even clearer understanding of the series' influence on popular culture, particularly when the production shot at the steps of the Philadelphia Museum of Art, adjacent to which the bronze statue of the fictional boxer still stands. "Nearly 40 years after the first Rocky, people are still running up the stairs pumping their fists. The character has [an indelible] persona, and people get very excited and call out 'Rocky!' when they see Stallone."
"We decided that although Raging Bull is an amazing film and the boxing sequences are beautiful, it was not the way we wanted to go."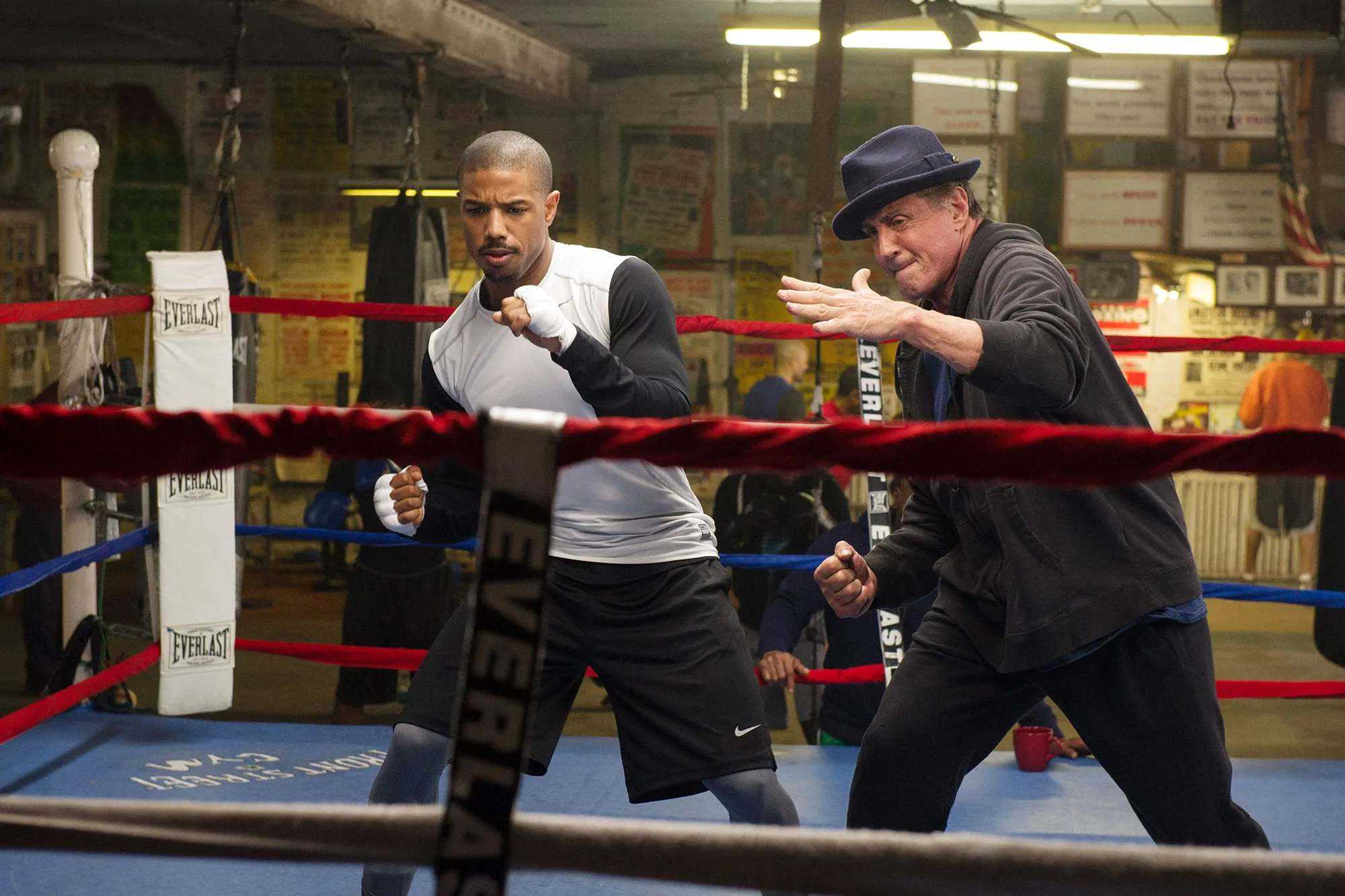 Although the cinematographer is not a fervent follower of the sport, she admires a number of classic boxing movies. Alberti reveals that she became more of a fan after watching Floyd Mayweather on HBO's 24/7, which she describes as "a very well-made documentary [series]."
During prep for Creed, Coogler and Alberti reviewed boxing scenes from a number of Rocky movies, though their biggest visual influence was Jacques Audiard's 2009 feature, A Prophet (AC March '10). Alberti especially appreciated the French film's mix of Steadicam, handheld and static shots, and how each choice of technique was motivated by the story. "We decided that although Raging Bull is an amazing film and the boxing sequences are beautiful, it was not the way we wanted to go," Alberti explains. "I think Ryan wanted the boxing to be more realistic and less stylized." The filmmakers also examined Alberti's handheld work on The Wrestler.
"Ryan's filmmaking style calls for a very inquisitive and curious camera that moves and searches," she says. "It's not a quiet and composed camera."
Alberti shot Creed primarily with an Arri Alexa XT, capturing ArriRaw files to a Codex Onboard S recorder. For lenses, Alberti went with a full set of Cooke S4/i primes, in addition to Angenieux Optimo short zooms. "I like the look of the Cookes," says Alberti. "At the beginning of preproduction, Ryan and I had spoken about and tested adding grain to the digital image, and I knew grain is a little bit rougher on skin tones, so I wanted a lens that was already nice and soft. In the ring I tried to keep a stop of T5.6 so we could have both fighters in focus."
Alberti describes the film's overall palette as "grounded in realism," and her biggest challenge was determining how to capture boxing sequences in an original way without veering from that reality. For the first of the film's two major boxing scenes, Alberti captured two rounds in a single shot with a Steadicam rig. Each round was a "movie round," Alberti explains — meaning it was a minute and a half instead of the full three — with a one-minute break between rounds. "We did 12 takes," she says, "each lasting four minutes. I give much of the credit to my Steadicam operator, Benjamin Semanoff, who had to perform and remember the complex choreography."
As Alberti notes, the motivation for capturing two rounds in one shot was that "a boxer is completely alone when he enters the ring. He doesn't have teammates and nobody is there to support him."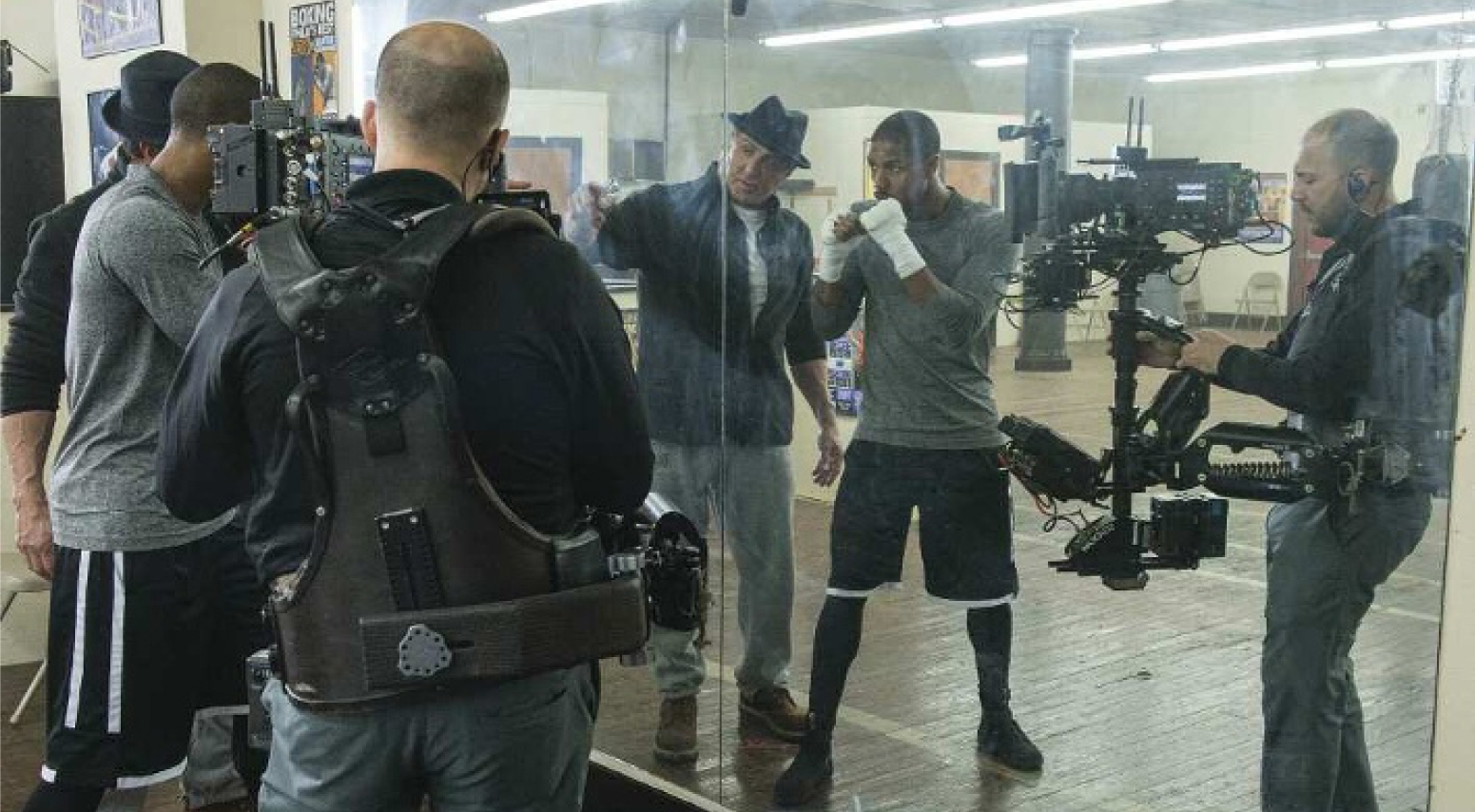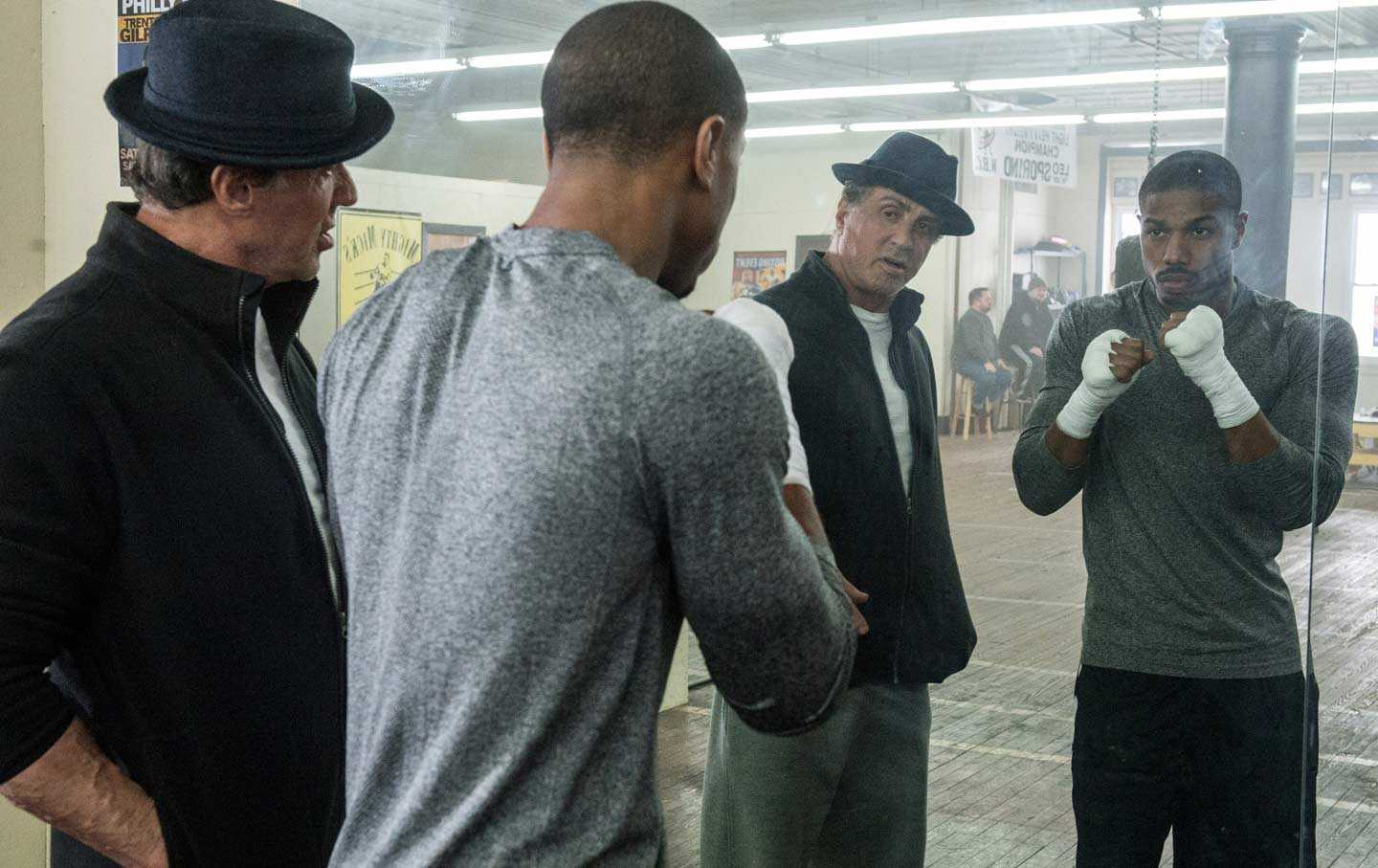 Boxing is a particularly improvisational sport that plays out a unique narrative in every round, making it a challenge to choreograph and film. "There is always a fine line between being there with the camera at the right moment — seeing the movement and the glove connecting with the face — and preserving the human drama," says Alberti. "I had a very good collaboration with the fight coordinator, Clayton J. Barber — [aiming] for the camera to be in the right place at the right time for the most impact. And I always wanted to come back and have the drama of the face looking into the camera."
The final fight was shot on a stage surrounded by 600' of greenscreen. "To bring an actor through the ropes, we used a Movi with the [Alexa] M camera, which was operated by Ben Bloodwell, who passed it through the ropes to the legendary operator Larry McConkey," Alberti says. "The other time we used the Movi was for circling the fighters in and out of the ring as they were against the ropes. For the rest of the fight we had one camera on the Technocrane, one camera on Steadicam, and two cameras that were handheld."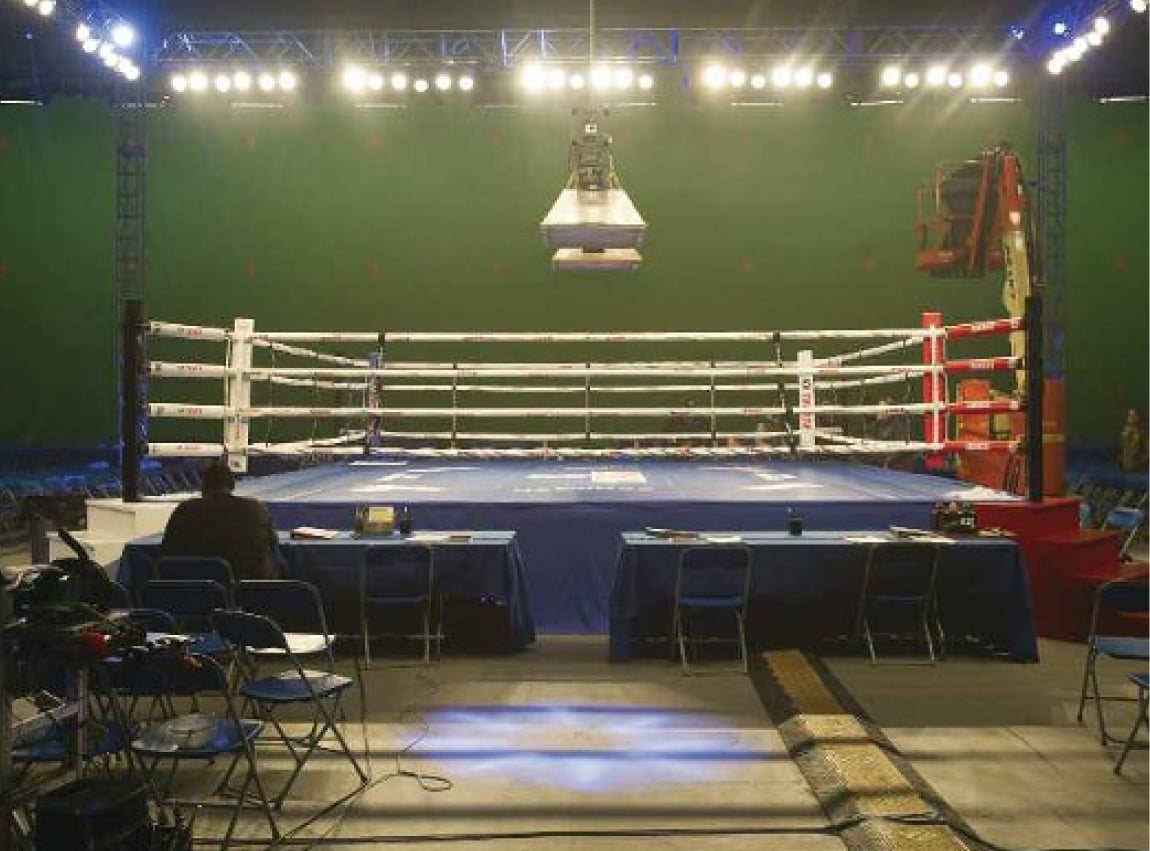 Upon discussing all that went into capturing these scenes, Alberti acknowledges "the great support of my gaffer, Eric Boncher, as well as my key grip, Jon Sibert. I also want to credit B-camera operator J.R. Campbell — he did a great job."
Shot entirely in Philadelphia, Creed begins in Mexico, transitions to Los Angeles, then moves to Philadelphia, where much of the story takes place. "We decided to play [the scenes set in] Philadelphia as a little bit cooler," Albertisays. The real challenge from a color perspective, however, "was the difference in skin tone between Sly and Mike," she notes. "Not so much the density as the color — Sly being more red and Mike being more yellow."
Alberti adhered to the doctrine of realism for her lighting as well. For the two big fights, Boncher worked with Philadelphia-based lighting designer John Duncan Jr. The rings in Creed looked more "HBO than Raging Bull," Alberti notes, and were lit from a truss circling the perimeter with 120 Par cans narrow-focused across the ring, medium-focused in the middle, and wide-focused up close, "which gave a very even lighting all across the ring," the cinematographer says.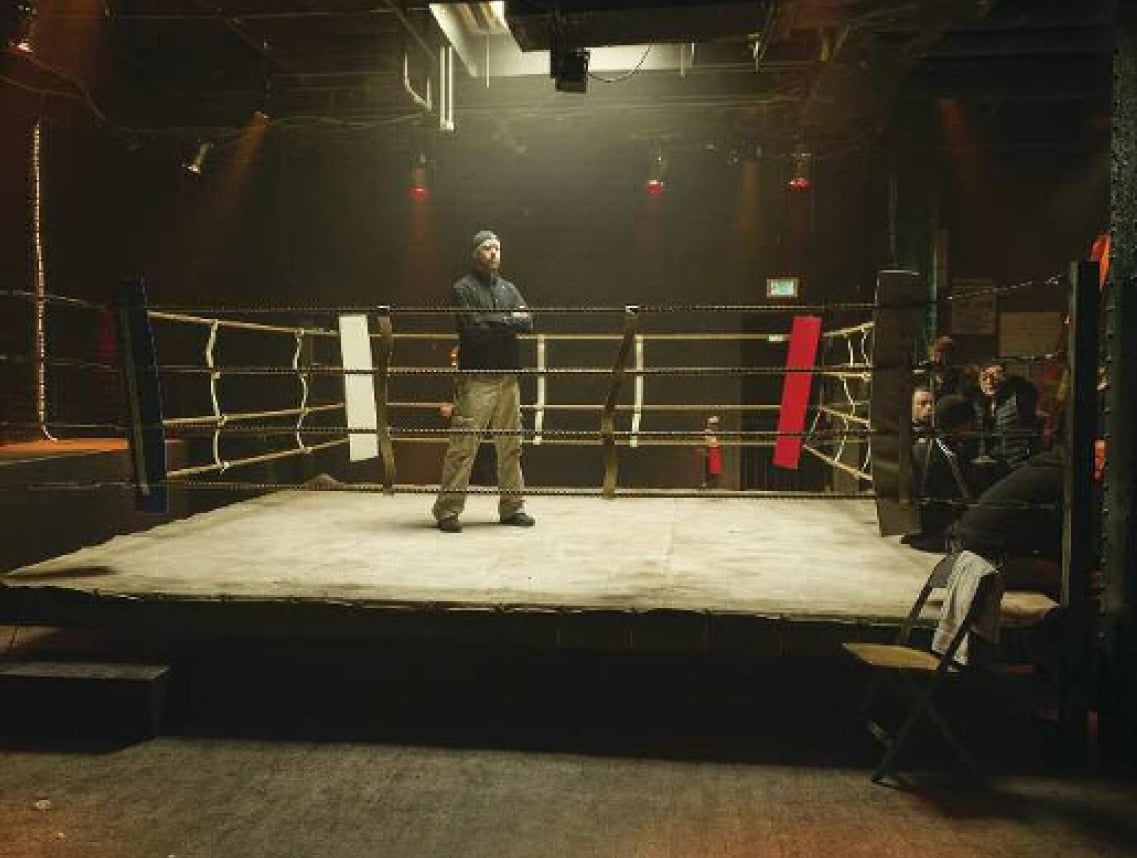 For the gyms, Alberti used a mixture of HMIs, tungstens and Kino Flo fluorescent tubes, opting to replace the existing fluorescent fixtures. "If you stay with [the existing] practicals, they tend to flicker a lot, so we changed to movie tubes," she explains. "In one very old gym, although we changed all the ballasts, things were flickering on and off and we realized that the electricity coming into this old building was [surging], so we had to reroute everything to our generator." Alberti also added a bit of smoke for atmosphere in the gym scenes, and introduced different colors with her fluorescents, including yellow and green.
For non-fighting scenes, Alberti had a full range of Arri HMIs on hand — from 400-watt to 18K units. She also made use of LiteGear LiteRibbons, which she hid around the sets for subtle fill.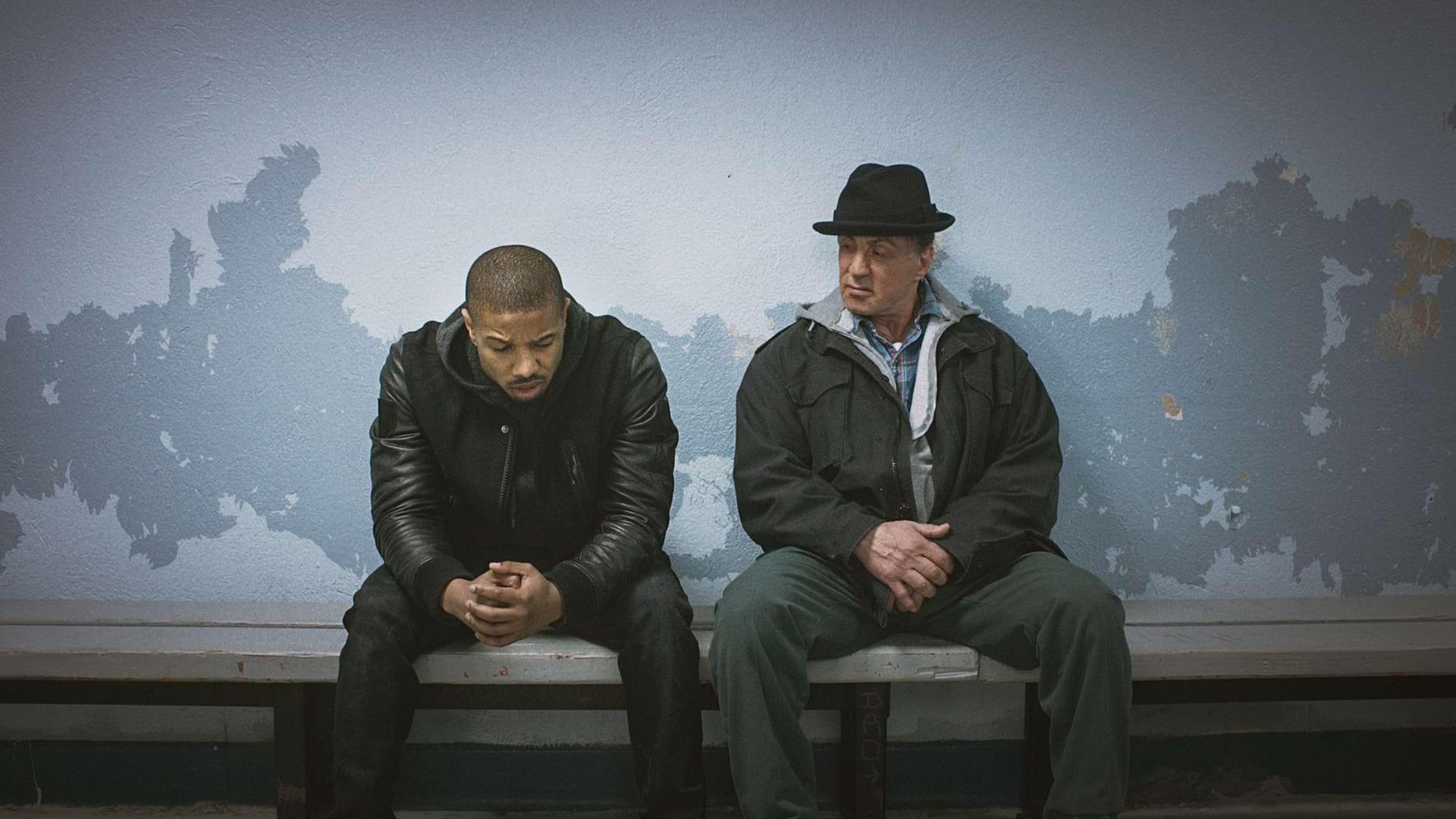 Creed's DI was performed at EFilm by colorist Tim Stipan, with whom the cinematographer had previously worked on several movies, including The Wrestler. "Tim, who did a great job, worked on DaVinci Resolve," Alberti says. The color grade was performed in 2K for a 2K DCP final deliverable.
Thanks to the dailies LUT that Alberti designed with digital-imaging technician Michael Kowalczyk, the main color work was just a matter of improving upon the dailies, along with some touch-up work to Stallone's and Jordan's skin tones. "That's where the Alexa is good; it has a lot of range in terms of color," says Alberti. "But in the world of digital, red is the color that is going to [be picked] up first, so I try to be aware of that."
In revitalizing the longstanding franchise, this latest installment introduces new characters as well as new storytellers. "Ryan really infused a new life into the Rocky movies with a brand-new style of filmmaking," concludes Alberti. "Stallone was smart to see the talent in this young director and what he could bring to the film."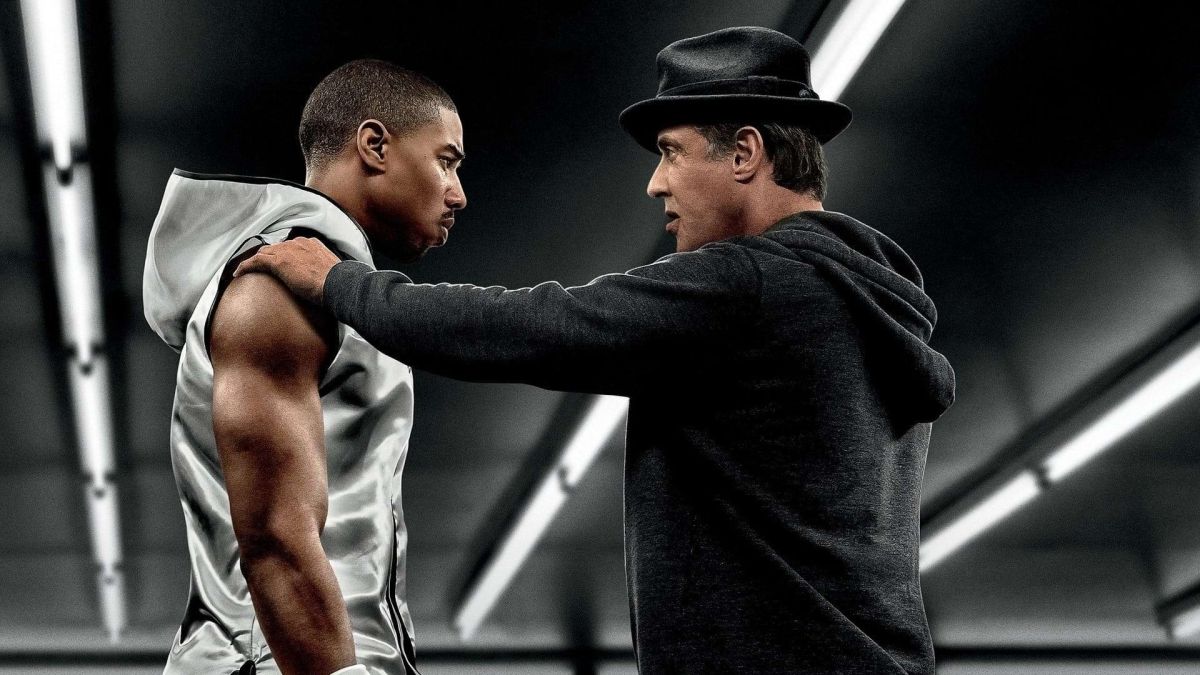 TECHNICAL SPECS
2.39:1
Digital Capture Arri Alexa XT, M
Cooke S4/i, Angenieux Optimo