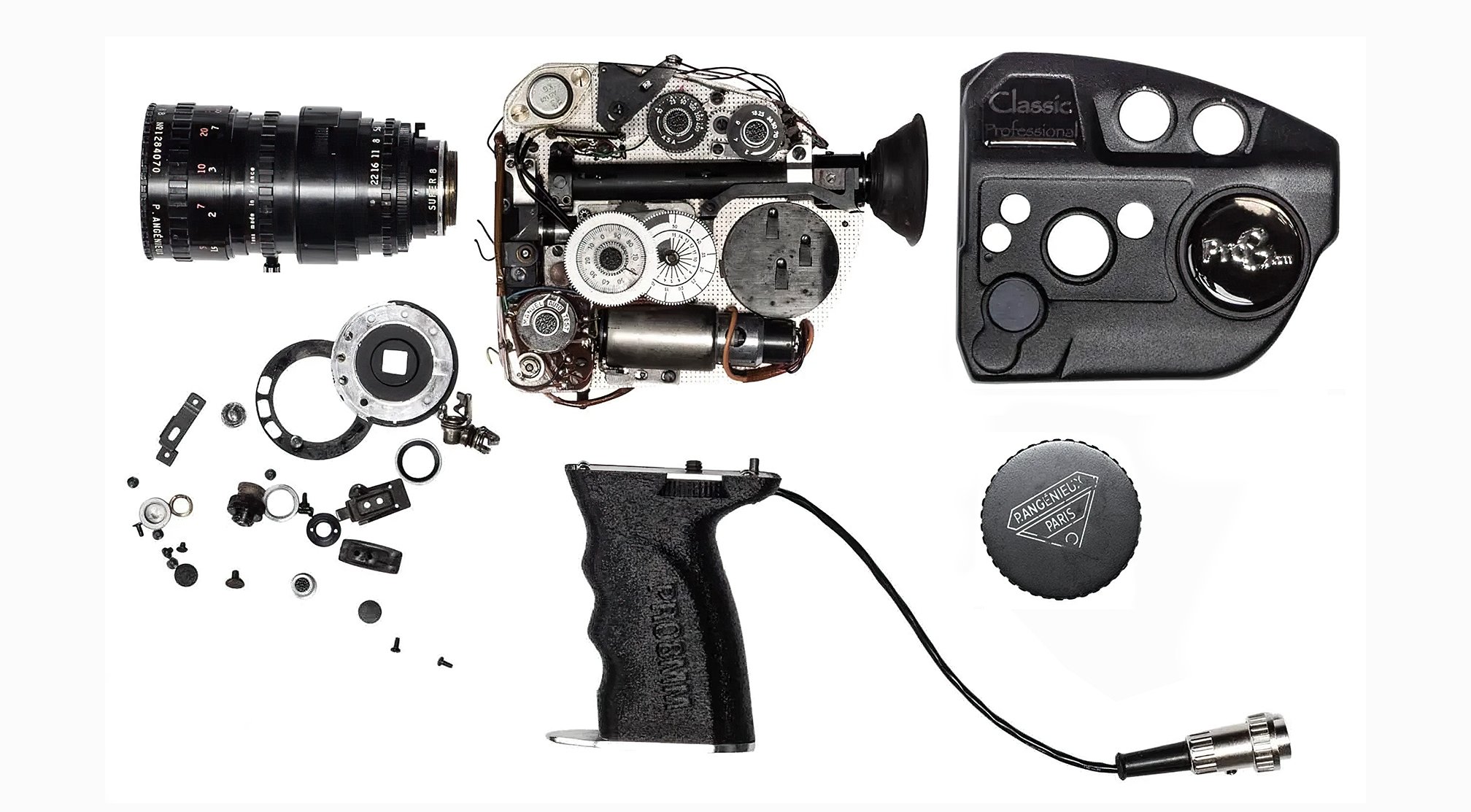 Wrap Shot: Beaulieu 4008
The visual attributes of Super 8 have long been embraced by leading cinematographers.
David E. Williams
Super 8 film was introduced in 1965, and Beaulieu was quick to provide professional-level support for the new format with tools such as the Beaulieu 4008. An example of the camera is seen above, disassembled on a technician's workbench. A major upgrade of the company's earlier 2008 model, it featured reflex viewing and a precision-engineered electric movement that was rugged (and repairable), unlike the many amateur models from other makers that came before it. Available from the French manufacturer with a C-mount Angénieux f/1.9 8-64mm or Schneider Kreuznach Optivaron f/1.8 6-66mm zoom, it was designed for independent filmmakers seeking a cost-effective and highly mobile camera. The 4008's build quality not only earned it many faithful users, but ensured that it would continue to be employed many decades after being deemed "obsolete" — much like the Super 8 format itself.
The visual attributes of Super 8 have long been embraced by leading cinematographers for use on feature films that include Black Rain (shot by Jan De Bont, ASC; AC Sept. '89), Natural Born Killers (Robert Richardson, ASC; AC Nov. '94) and Super 8 (Larry Fong, ASC; AC July '11); TV series such as American Horror Story (Michael Goi, ASC, ISC) and This Is Us (Yasu Tanida) — and countless music videos and commercials.
Today, refurbished and upgraded 4008s — serviced and supported by the company Pro8mm, celebrating its 50th anniversary under the guidance of ASC associate members Phil and Rhonda Vigeant — continue to create impressive images. Indeed, the Emmy-nominated series Winning Time: The Rise of the Lakers Dynasty (Todd Banhazl and Mihai Mălaimare Jr.; AC April '22), which premiered just this year, showcases the camera's inimitable qualities.

Society member Isidore Mankofsky's personal 4008 is now on display at the ASC Clubhouse.