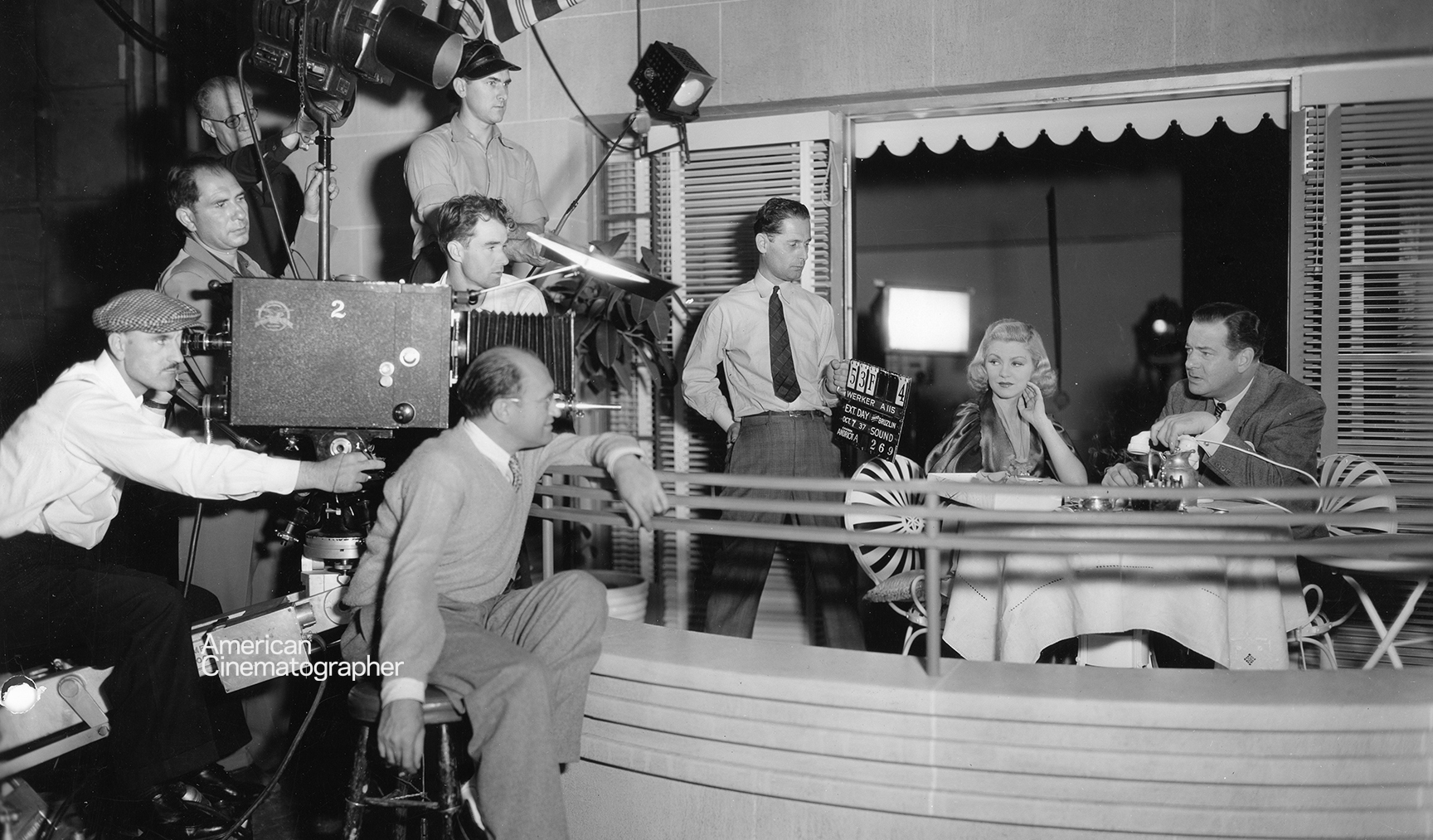 Wrap Shot: Big Town Girl
Born in France, Lucien N. Andriot, ASC built an enviable career after moving to America.
David E. Williams
At the eyepiece, Lucien N. Andriot, ASC lines up a shot on actors Claire Trevor and Alan Dinehart on October 7, 1937, during the production of the drama Big Town Girl (1937), directed by Alfred L. Werker (seated on stool).
Born in Paris, Andriot established his career shooting some 40 French silent shorts, almost all released between 1909 and 1913. After moving permanently to the U.S., he worked for the Éclair American Company in Fort Lee, which was, at the time, the motion-picture capital of America, with numerous studios. Also shooting for Éclair was future ASC co-founder Arthur Edeson.
Serving in the U.S. Army during World War I, Andriot was attached to the Photographic Division of the Medical Corps. Following his discharge, he returned to his adopted country and began working in a French-speaking film unit within the World Film Company.
After moving to Hollywood in 1920, the prolific Andriot would amass more than 150 credits. Among them was White Gold (1927), which he photographed for DeMille Pictures Corporation and became one of the first predominantly exterior pictures to be shot on stage.
His other credits include the features A Connecticut Yankee in King Arthur's Court (1921), The Dangerous Flirt (1924), Christina (1929), The Big Trail (1930), Grand Old Girl (1935), Lone Star Ranger (1942), The Fighting Sullivans (1944), And Then There Were None (1945) and Borderline (1950).
Following this, Andriot relaunched his career by shooting such TV series as The Life of Riley (1950), It's a Great Life (1954-'56), The Silent Service (1957-'58) and National Velvet (1961-'62).

If you enjoy archival and retrospective articles on classic and influential films, you'll find more AC historical coverage here.
Access the every issue of AC and every story from more than the last 100 years with our Digital Edition + Archive subscription.