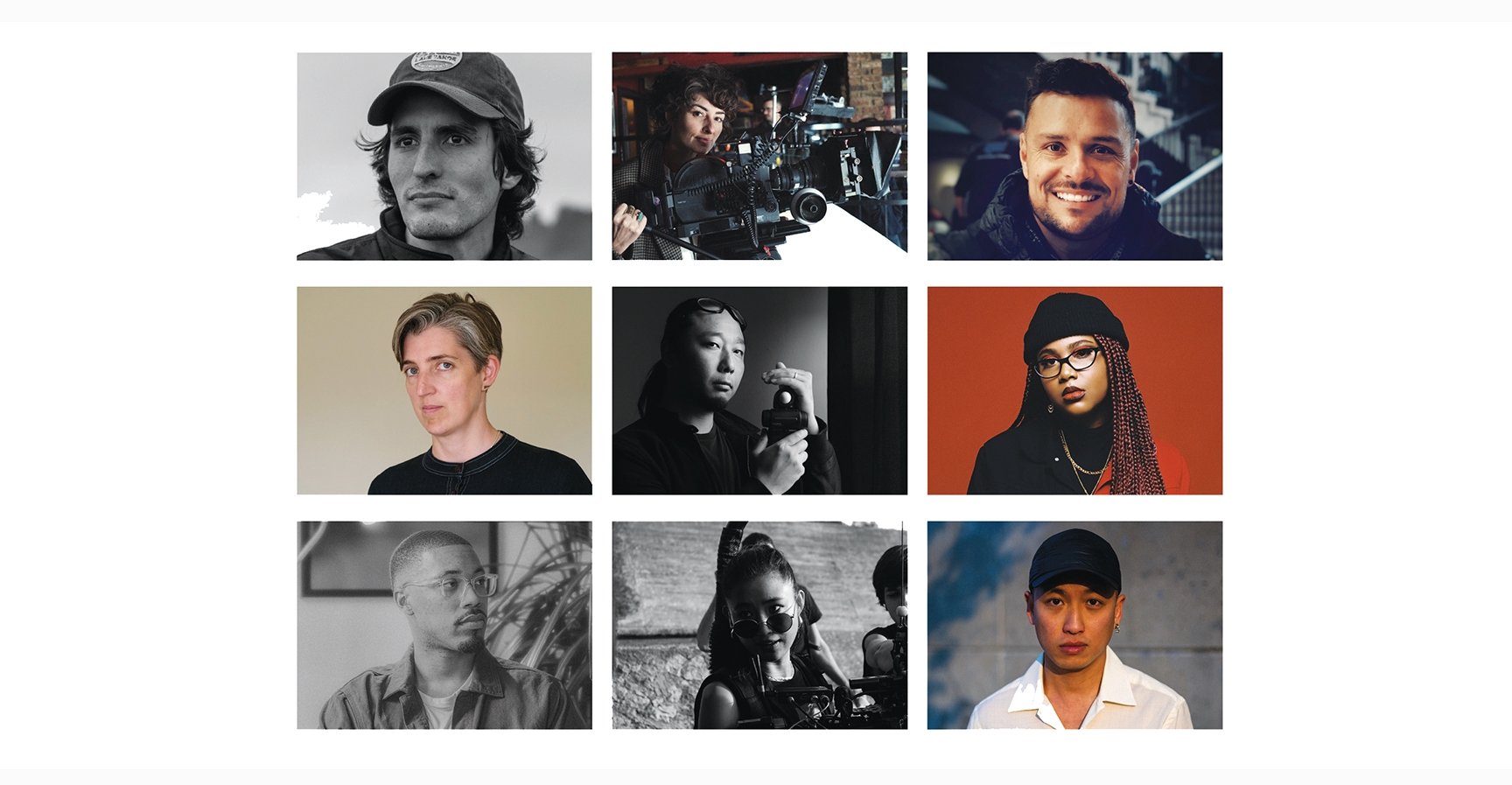 2023 Rising Stars of Cinematography: Ascending Artists
This year's nine Rising Stars of Cinematography — the 7th annual roster announced by American Cinematographer — comprise another impressive group that joins past alumni as talents to watch. Nico Aguilar, AMC; Natalie Kingston; Christian "Tico" Herrera, CCR; Kate McCullough; Tinx Chan; Sade Ndya; Bradley Credit; Daisy Zhou; and Htat Lin Htut have all found uniquely personal ways to find inspiration, pursue their careers, and demonstrate their artistry. AC shares their stories here.

While growing up in Mexico City, Nico Aguilar was exposed to art of all kinds. His father was a politician who would often have film crews at the family home to shoot interviews; his mother was a ballerina and minister of culture who created opera and ballet companies. Amid this artistically rich environment, Aguilar found that his "first heroes were painters, such as Fernando Botero and Paul Gauguin" — the former of whom he was able to meet during his youth.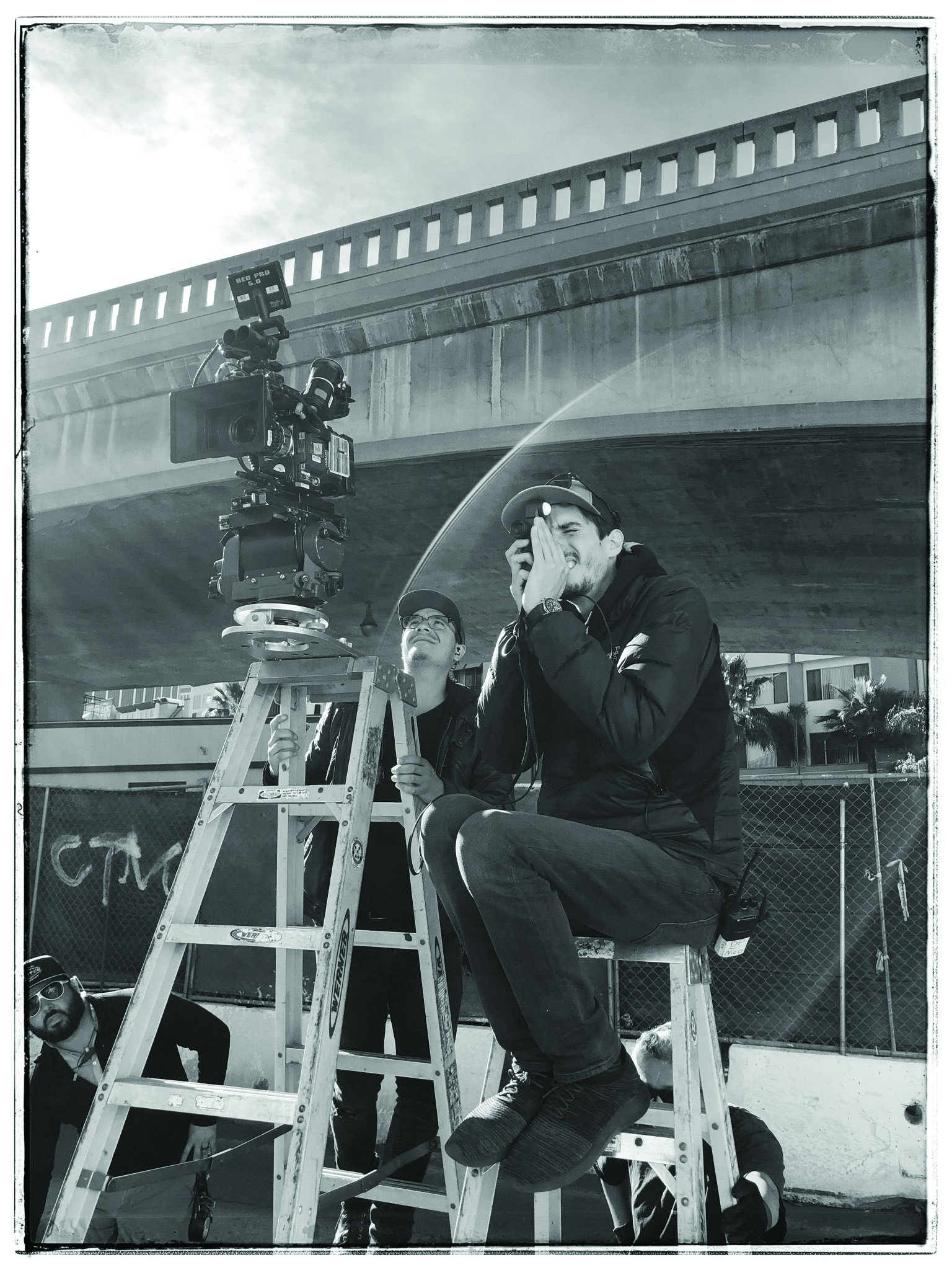 Aguilar went on to attend a USC School of Cinematic Arts summer program before enrolling at Chapman University to study filmmaking. He lost his parents at a young age, which forced him to think deeply about his life and calling. "It was a challenge to pay my way through college," he says, "and to find a way to be able to do what I love. Thankfully, I was able to make money doing cinematography."
His abilities were quickly affirmed when Aguilar won the 2015 ASC Student Heritage Award as an undergraduate for his film Run, an achievement that still fills him with pride: "More than anything, it gave me the assurance and confidence to keep pursuing what I wanted to do." His work on the project also earned Aguilar a Kodak Student Cinematography Scholarship Award.
Aguilar shot his first feature, Rock Steady Row, with Run director Trevor Stevens, and the film went on to win the 2018 Narrative Feature Grand Jury Prize and the Audience Award at the Slamdance Film Festival. Since then, Aguilar has continued to shoot independent features, commercials, music videos, and short films. His feature Chupa, directed by Jonás Cuarón, premiered on Netflix this year. He also recently served as cinematographer on Charlie Day's directorial debut, Fool's Paradise, which was released this year as well.
"What inspires me is to think of myself as a storyteller first, and then as a filmmaker or a cinematographer," Aguilar says. "This allowed me to service the story above all else. I also engage in other forms of visual art, still photography and 3D work, which bring new visual perspectives that fuel my work in film. It's all image-based storytelling at its core."
While shooting his own projects, Aguilar has consistently worked as a 2nd-unit cinematographer for his mentor, Rodrigo Prieto, ASC, AMC. "I cannot say enough good things about Rodrigo. He is a true artist and probably the best person I know, in terms of who he is as a human being." Aguilar recently shot additional photography for Martin Scorsese's forthcoming feature Killers of the Flower Moon, "an opportunity that came to me thanks to Rodrigo's incredible guidance and trust. It was really impactful to work on a movie like that. I learned so much."
At press time, Aguilar was in Mexico shooting the feature Pedro Páramo, serving as co-cinematographer with Prieto, who was also directing the film. "It's a movie that everyone in the crew has put so much love into, so much soul. It takes place during very important moments in Mexican history, and we're going all out. We want to show the world how we see our beautiful country."
Raised in New Iberia, La., Natalie Kingston created her own filmmaking experiences as a child, adapting children's plays into movies made with her family's VHS video camera. "I knew being behind the camera was something that I wanted to pursue," she says. "At the time, I didn't even know what a cinematographer was, but the idea of telling stories with a camera was something that became etched in my brain. I had to figure out a way to make movies for a living."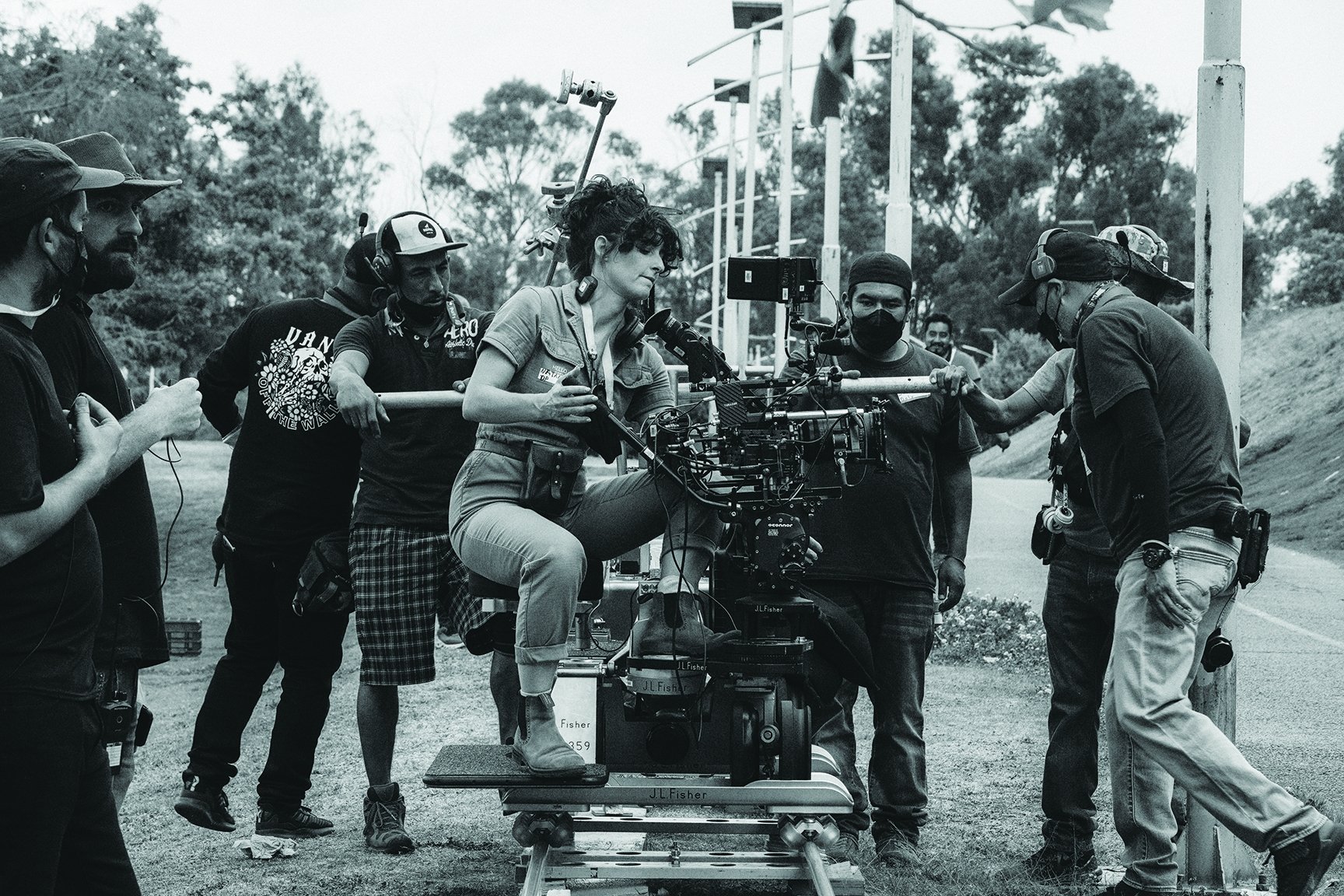 Kingston studied Mass Communications at the University of Louisiana in Lafayette. After college, she landed a job at a local TV station, where she was given a show to run. The series, Unconventional, presented interesting, off-the-beaten-path stories from Louisiana. It was a highly influential experience for Kingston, who directed, shot and edited episodes. "I worked there for a few years and cut my teeth on a lot of new equipment. I learned how to edit in Final Cut Pro, how to operate the camera, and ultimately how to tell human stories through film. Looking back, I'm so grateful for that experience, because it shaped who I am as a cinematographer today."
Eager to dive full-on into cinematography after a stint working as a camera assistant on narrative film sets and as a camera operator for live sports, Kingston attended the Maine Media Workshops, where she "really started to learn how to see light." From then on, she "just started to shoot everything I could, from music videos to short films and some small regional commercials." Her first documentary feature, Two Trains Runnin', directed by Sam Pollard, led to other documentaries, including Bathtubs Over Broadway, which played at Tribeca in 2018.
Her work in documentary eventually led Kingston to shoot narrative features, including one for director Brian Richard, Lost Bayou, which premiered at Tribeca in 2019 and won Best Cinematography at the New Orleans Film Festival. She went on to shoot the feature film Shapeless, directed by Samantha Aldana, which premiered at Tribeca in 2021; and director Jim Cummings' The Wolf of Snow Hollow.
Kingston's latest work can be seen on the Golden Globe-winning Apple TV Plus limited series Black Bird, a crime drama that was screened as part of the TV Series Competition at Camerimage in 2022. "It was my first TV project, and I had the rare opportunity to shoot the entire series," she says. "I was instantly inspired by the scripts, and I knew I could contribute something as a visual storyteller. I'm always drawn to these types of stories that delve into morally conflicted characters, offering the audience a glimpse of their humanity, and consequently evoking a sense of empathy."
Kingston is currently in production on the feature film The Shallow Tale of a Writer Who Decided to Write about a Serial Killer, directed by Tolga Karaçelik and starring Steve Buscemi, John Magaro and Britt Lower.
Growing up in Costa Rica, Christian Herrera was introduced to filmmaking by his father, producer-director Norman Herrera. At age 14, Herrera — known to all by his nickname, "Tico" — asked his father what the person behind the camera on set did. "At that time, I thought, 'That's a cool job. I would love to be that guy one day.'"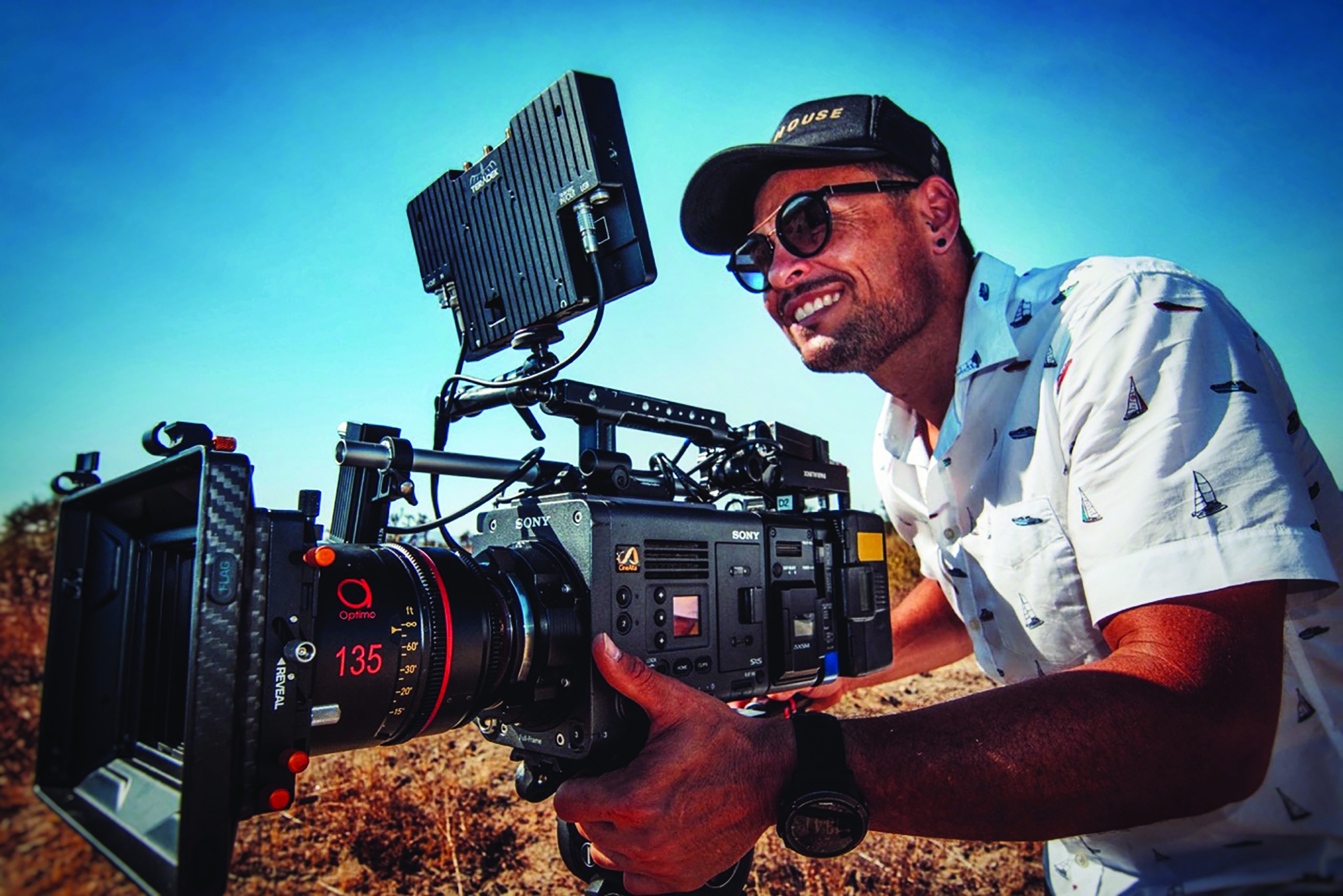 Herrera didn't lose any time pursuing his goal. Starting out as a camera PA, he was working as a film loader by 16 and as a first assistant by 19. Meanwhile, he was shooting everything he could in Costa Rica, including commercials, documentaries and features. In 2006, Herrera moved to Los Angeles to pursue a career in narrative cinematography, and he soon found a second home at the ASC, where he volunteered to help circulation director Saul Molina and chief operations officer Alex Lopez as part of the organization's support staff. He recalls "helping with the food and coffee tables for ASC breakfasts on Saturdays so I could go into the Clubhouse and listen to the cinematographers' conversations."
Three years later, at just 26 years old, he was able to join Local 600 as a cinematographer when an independent feature he was shooting flipped and became a union shoot.
Herrera's first big break was the film Blood Out, directed by Jason Hewitt and starring Val Kilmer and 50 Cent. Since then, he's gone on to shoot commercials, music videos and features while also working as an operator on shows such as Shameless. He spontaneously founded the Costa Rica Society of Cinematographers (CCR) while attending the ASC's International Cinematography Summit in 2016. "At the time, Costa Rica didn't have a Society, but within hours my ASC friends and I came up with a name for it, and we showed my reel of work as the organization's demo reel!" he recalls with a laugh. "All of a sudden, I was part of the ICS representing Costa Rica. Five years later, the CCR was legally registered, and it is now a real Society with 11 members."
A few years later, Herrera joined the crew of Snowfall during the show's third season, serving as an operator and as 2nd-unit cinematographer for the Costa Rica unit. Herrera also served as 2nd-unit director of photography on the series' following season, which had a tight shooting schedule because of the Covid shutdown. "I think my work on Season 4 showed the producers, the showrunner and the studio that I was ready for the show, and they offered me the position of main cinematographer for Season 5."
Herrera's work on the fifth season garnered him a 2023 ASC Award nomination for the episode "Departures." He has since gone on to shoot Season 6 of Snowfall, the final season of Queen Sugar, and the Disney movie musical Zombies 3. He is currently in prep on the aptly titled Arnold Schwarzenegger feature Breakout, produced by Carsten Lorenz, "the same producer who gave me the break on Blood Out 14 years ago."
The cinematographer cites his father, Norman, as his biggest supporter, along with ASC members Bill Bennett, Ueli Steiger, Dana Gonzales and Rodney Charters. "They're my mentors," he says, "but they're also my best friends."
Before she found cinematography as her calling, Kate McCullough wanted to become a painter. However, concerned about the loneliness of this pursuit and having spent much of her teens engaged in team sports, she found herself gravitating toward filmmaking. After attending the Dún Laoghaire Institute of Art, Design + Technology, McCullough "couldn't really see any female cinematographers working in Ireland. It seemed almost like I was coming out of this pretend bubble that's not part of reality — I'll have to go and work at something else."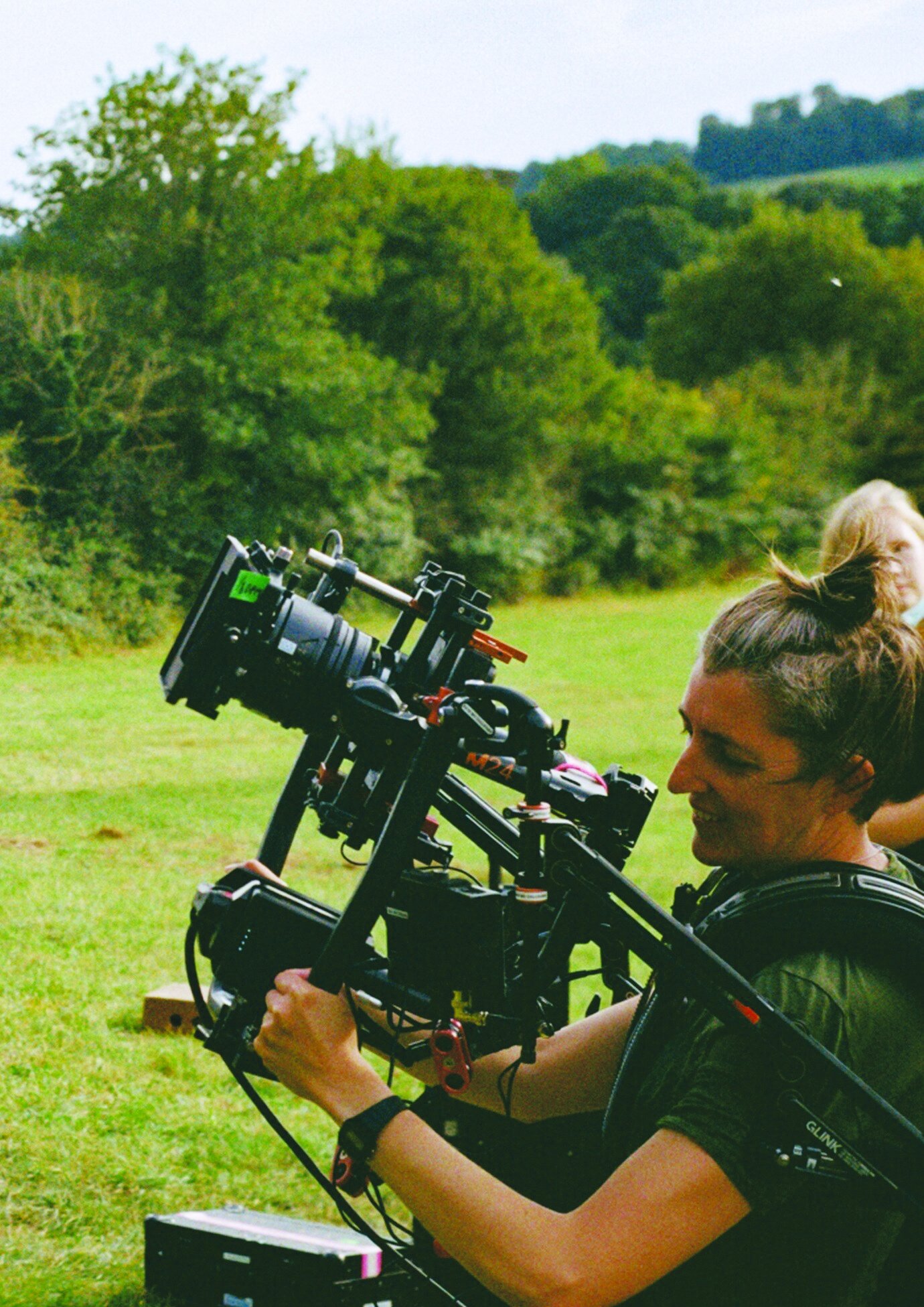 Despite the lack of female representation behind the camera in Ireland, McCullough remained resolute in pursuing her passion. She moved to Poland, where she spent a year learning Polish so she could attend the renowned Łódź Film School. There, McCullough met Jolanta Dylewska, a regular visiting lecturer. She recalls, "I was really excited just to see her doing her thing. I didn't really know how you had to be in this sort of man's world, in a sense, as a woman. How do you find your voice there? When I met her, she seemed quite gentle and feminine, in a way. I thought, 'Okay, maybe I really just need to be myself.'"
After returning from Poland, McCullough shot the feature documentary His & Hers, directed by Ken Wardrop. She and her fellow cinematographer on the project, Michael Lavelle, won the World Cinema Cinematography Award: Documentary at Sundance in 2010. McCullough added numerous other documentaries to her résumé over the next 10 years, including The Farthest, directed by Emer Reynolds, which earned her a 2018 News and Documentary Emmy Award nomination, and I, Dolours, directed by Maurice Sweeney, which earned McCullough a Golden Frog at Camerimage in 2018.
Next, McCullough launched herself into narrative work, shooting six episodes of the limited series Normal People, directed by Hettie Macdonald, in 2020. The show was nominated for four Emmys and changed the course of her career. "It was like a passport that showed I could shoot drama and not just documentaries; people like to put you in these little categories."
More recently, McCullough shot Colm Bairéad's Oscar-nominated feature The Quiet Girl, which also garnered her an ASC Spotlight Award nomination and Best Cinematography honors at the 2022 European Film Awards and the Irish Film and Television Awards. It was the second year in a row that McCullough took home the IFTA, where she had previously won with Normal People.
Currently, McCullough stays busy with commercial work while keeping her eye on the horizon for longer projects that suit her sensibilities. "I'd like something that challenges my perception of the world," she says. "I also think there's an element of wanting to push against what you've just done. I don't want to do another The Quiet Girl or another Normal People; I like to challenge myself to find a new kind of language for each story. That's the optimum."
While attending CUNY as a Cinema Studies major, Tinx Chan was drawn to the art form of photography and its technical intricacies, which "set the foundation of how I think about and expose images today." Still photography was the hands-on outlet that opened his eyes to the artistic possibilities of motion-picture photography. "It was the idea that you're creating something — or discovering a feeling, a concept, or point of view with what's in front of you through a camera lens — that really made me want to become a cinematographer."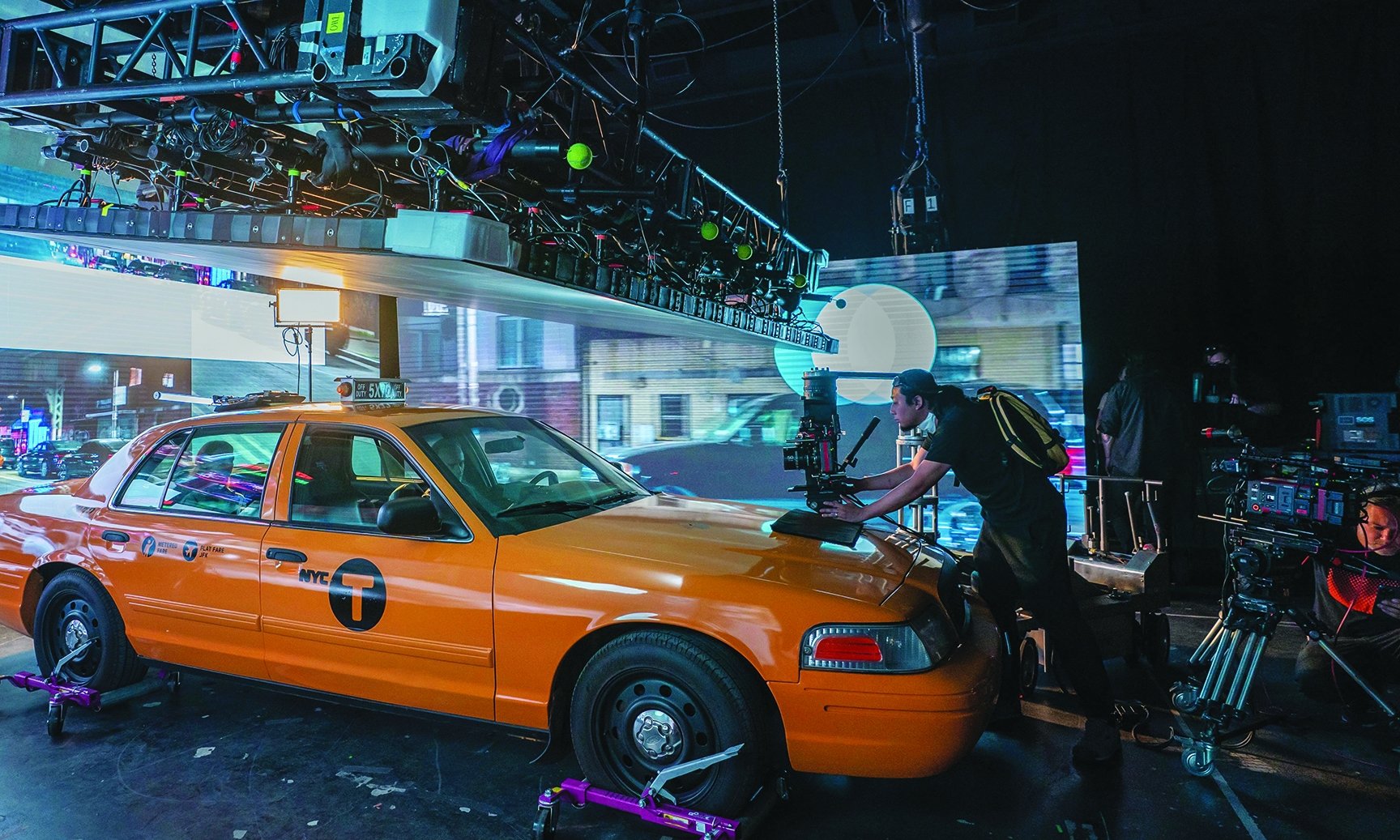 Chan began his professional ascent after graduating from college, "cutting my teeth shooting hundreds of short films, music videos and other projects." During this period, he also worked as a camera assistant and grip, eventually joining Local 600 as an operator. He sees his career as a steady continuation of his hard work. "Coming from a working-class immigrant family living in South Brooklyn, I never imagined I could make a living creating visual art — or that I would eventually get to work with some of the great filmmakers I admired, like Todd Haynes and Charlie Kaufman."
Accolades followed Chan's promise. He won the 2019 ICG Emerging Cinematographer Award for his work on the short film Empty Skies; shot Law Chen's independent feature Starring Jerry as Himself, which won a 2023 Slamdance Grand Jury prize; and served as cinematographer on Ellie Foumbi's feature Our Father, the Devil, which earned the 2022 Tribeca Film Festival Audience Award and a 2023 Film Independent Spirit Award nomination.
Chan says the best professional counsel he's received came from his friend and mentor Ed Lachman, ASC, whom he met more than a decade ago. The advice? "Stop eating so fast." Chan says he's gained much more than sensible food-consumption habits while operating and shooting 2nd unit for Lachman: "I got to see how he worked with different directors, producers and crew on and off set, which was an invaluable 'film school' for me."
Chan sees an individual's personal life as the biggest artistic influence one can have. "Our cultural backgrounds, our emotions, our traumas — everything, both good and ugly — affect how we create, see or interpret an image." He is grateful to the cinematographers who have given him advice, invited him to set, or "just hung out for a meal," citing ASC members Michael Goi, Tom Houghton (see In Memoriam, page 63), Rodney Taylor, Sal Totino, Matthew Libatique and Dejan Georgevich among those who have encouraged him.
Looking toward his future, Chan maintains that taking part in any project that speaks to him personally, and as a "visual author and collaborator" with directors, is "a great privilege. Whatever the next project will be for me, I only hope that I can keep moving hearts with the moving image."
"I come from a family of no artists at all, whatsoever," says Sade Ndya, "so I was always the dedicated family member taking the family portraits, creating legacy." Still photography eventually led her to cinematography, and she moved from San Diego to Los Angeles to pursue filmmaking at ArtCenter College of Design.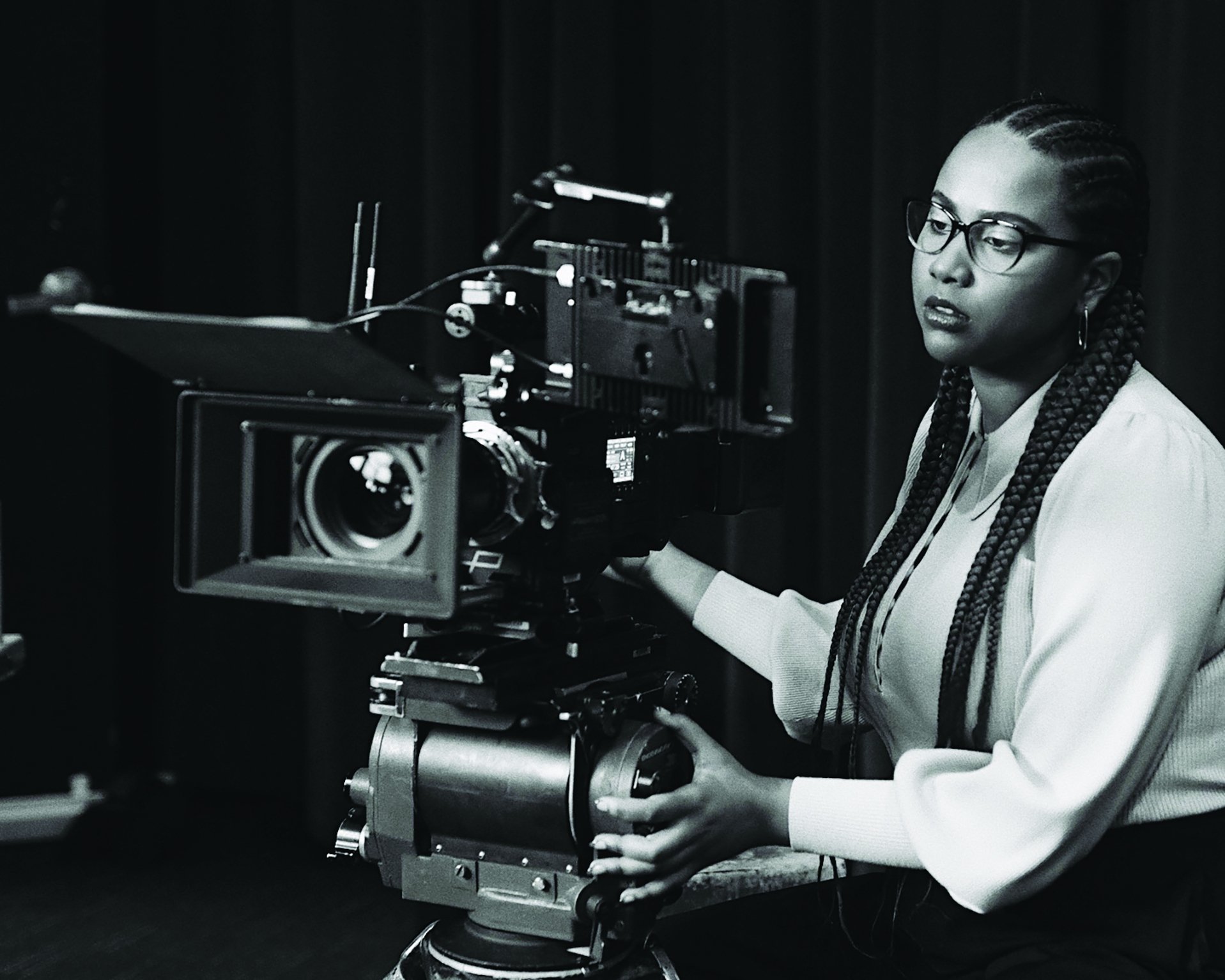 At ArtCenter, Ndya met Affonso Beato, ASC, ABC, who quickly became a mentor. "He was a really rigorous professor in teaching me a cinematographer's cadence," she says, "but he also pushes students to treat cinematography as an empathetic art form, focusing more on story and using the technical aspects as a tool to do so."
Ndya eventually left ArtCenter to pursue her career beyond formal education. Months later, she signed with the Gersh Agency. Since then, she has created spots for Nike, Google, Disney and other companies.
Ndya has continued to take her education into her own hands. She remains grateful for all of the advice offered by fellow cinematographer Julie Kirkwood. "She was a gateway for me. To learn about cinematography from another woman in the industry was inspiring. She would answer all of my questions. I would come to a call prepared with 30-plus questions, and she would break them all down for me."
While working as a commercial and narrative cinematographer, Ndya has also pursued fine-art projects on film. "We do different projects for different reasons," she says. "Sometimes when I'm in the commercial space, I get more hands-on experience to play with new advancements in technology. I then bring that knowledge to a narrative or personal project. Finding that balance between commissioned work and personal projects has been really pivotal for my growth as a cinematographer."
Ndya's latest exhibition was the film installation "Re-Imagining Black," which was part of the Witness exhibition at the WACO Theater Center, curated by Tina Knowles Lawson in Los Angeles. Other recent projects include the narrative short Soñadora, which premiered at the Tribeca Film Festival in 2021, and the short Abundance, which won Best Narrative Short at the BlackStar Film Festival that same year. Beyond these endeavors, Ndya is proud of her organizing work with the non-profit Made In Her Image, which works to create equity in the film and media realms. "Right now we're doing a series of digital courses with various filmmakers working in different mediums, to provide more accessible resources for young women and non-binary folks who look like me to get behind the camera. ASC member Kira Kelly has also been a great collaborator on these initiatives, bringing her cinematography knowledge to our students — myself included."
More can be learned about Ndya through the six-part Netflix series Strong Black Lens, in which she's featured as an interview subject. "It's about the history of crafting the Black image, and what the future of that looks like," she explains. "It was an honor to bring my filmmaking perspective as a Black woman into the conversation. We are at the forefront of shifting how we're portrayed onscreen."
His experience of growing up in the Washington, D.C., area provided Bradley Credit with a great deal of inspiration. While studying public relations at Virginia Commonwealth University in Richmond, Credit realized that "all of the things that I'd been interested in were all part of filmmaking. What probably drew me to cinematography the most was collaborating with the crew to create the images that bring a script to life."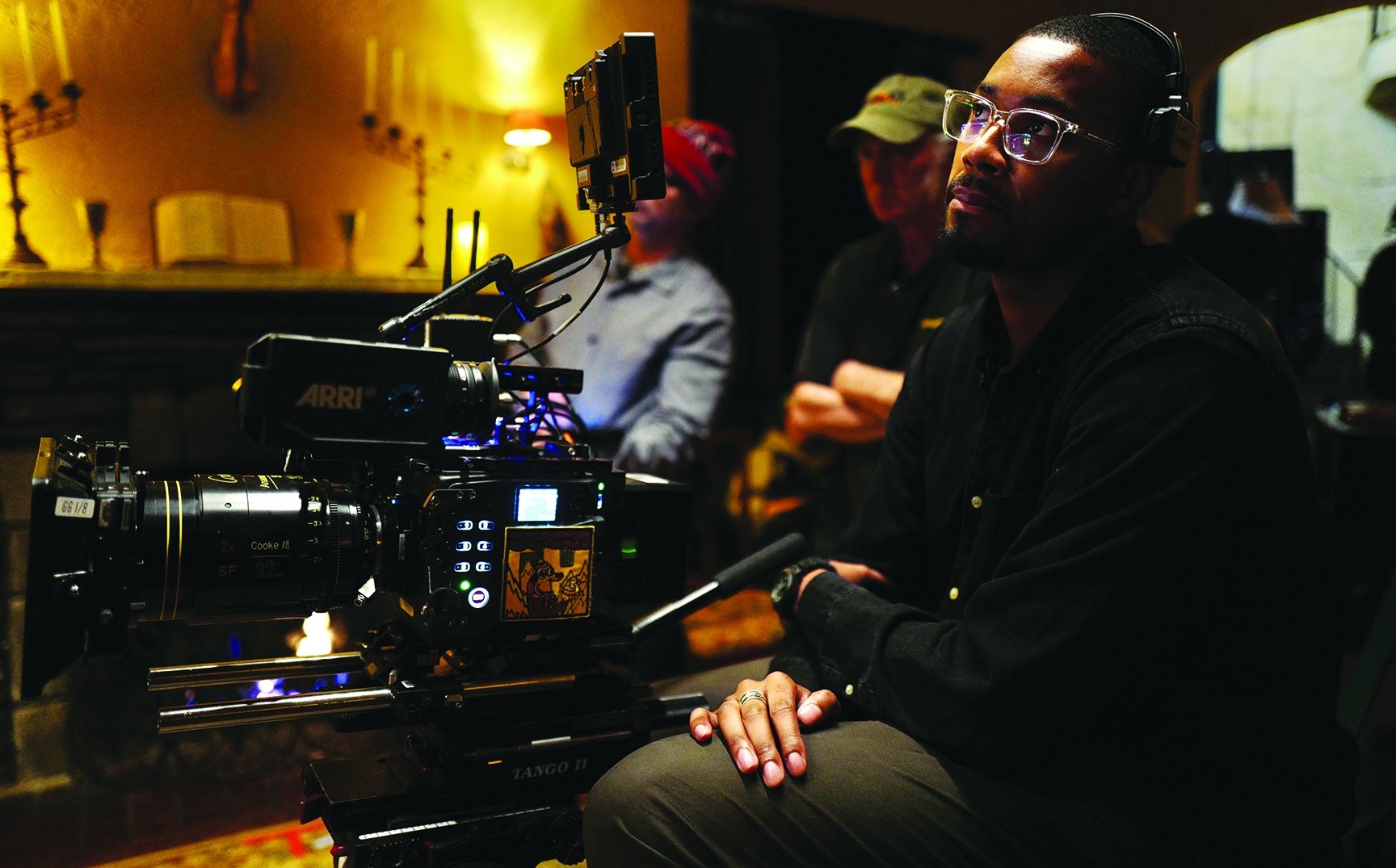 Credit started his film career in New York, working as a PA while "joining Facebook groups and cold-emailing cinematographers" to find opportunities to shadow them on set or ask advice over coffee. Jordan Parrott was the first director of photography to really take Credit under his wing on set. Slowly, Credit built up a network of cinematographers who would hire him as a camera assistant or grip. While working on set in other capacities, he continued to shoot his own work whenever possible.
Credit is most proud of the work he's done that resonates with him not just on a technical level, but as storytelling. As an example, he cites director Julian Turner's short Big Three, which premiered at the BlackStar Film Festival in 2022. The film follows a young man with a speech impediment as he participates in a focus group for a record label, an experience that shows how freeing music can be for people. More recently, Credit shot David Gaines' shorts anthology The Freedom to Fall Apart, which premieres at BlackStar this month and presents four stories related to shame within the Black-American community. Credit says, "Those two projects are just very close to my heart as a cinematographer."
Beyond his narrative work, Credit has worked extensively on commercials. He's particularly proud of his work on Roll Call for Newark Public Schools and the Snipes U.S.A. spot We Are The Dream!, made to honor Martin Luther King Jr. Credit is currently in prep for his first narrative feature, scheduled to be shot later this year.
Reflecting on his career path, Credit emphasizes the impact that his fellow filmmakers have had on him. "I didn't go to film school," he notes, "so I've mostly been teaching myself, but I have to give a lot of credit for my development to the people I've worked with — not just the cinematographers I've learned from, but also the directors and the crews. They've been super-supportive of me; they've had my back in situations where I might have been a little unsure of myself; and they've been willing to go above and beyond to make sure that the projects we were working on together were as strong as they could be. Without those collaborators, I definitely would not have made it as far as I have."
I was really creative growing up, but I didn't know how to channel all that energy," says cinematographer Daisy Zhou. It wasn't until midway through college that Zhou realized she wanted to pursue filmmaking as more than a way to express herself outside of her economics studies at New York University. At the urging of a friend, she decided to apply to NYU's film program. After spending a week making a three-minute stop-motion film utilizing "probably a thousand little paper boats," Zhou applied to the program and was accepted.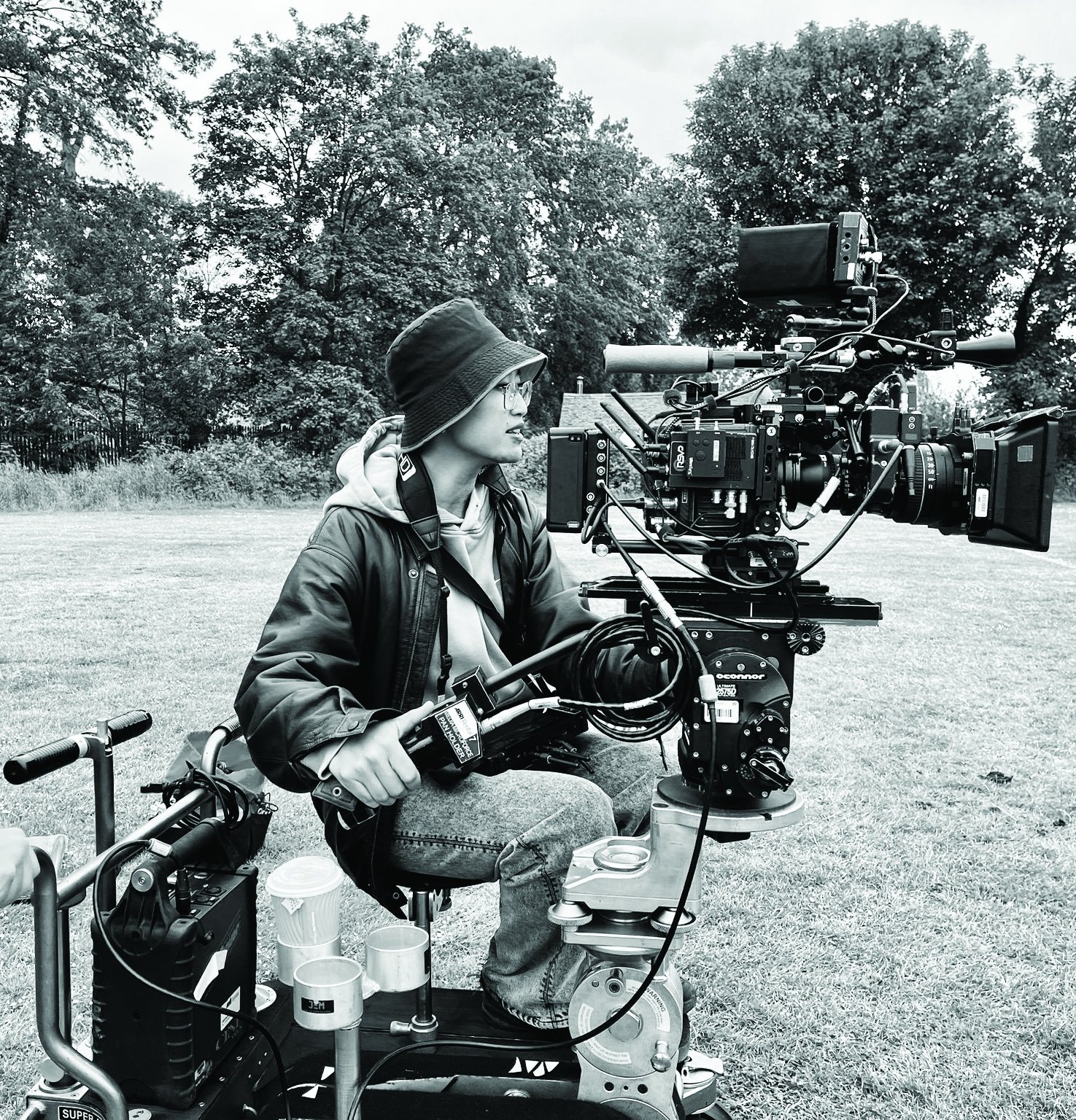 Zhou had her "lightning bolt" moment about a career in cinematography while working as an art-department PA on an NYU thesis film. Following her sudden inspiration, she begged production to let her change departments and work as a grip so she could learn more about the world of camera and lighting, "even if I had to carry sandbags all day." Once she switched departments, she never looked back. "I decided I would learn as much as I could and try to be a cinematographer, and I just threw myself into it. I think that's what I'm still doing today."
After graduating from NYU, Zhou worked as an electrician and gaffer, and eventually joined the union while continuing to shoot student films and passion projects.
In order to create a calling card for her creative aesthetic, Zhou self-funded a spec Nike commercial that helped launch her commercial career. The video was supported by a budget of $3,000, comprising a combination of prize money and savings from her electrician days, plus contributions from close friends who volunteered to help as crew. "Those early days of hustling, having a vision, and doing it all yourself — I kind of romanticize those times," she says. "It was really difficult. But I think there's something important about that phase, too. You can't fail, because you really haven't done anything of note yet — so you can just do whatever you want." Since her DIY days, Zhou has gone on to shoot commercials for Nike, Adidas, Aston Martin, Ford, and many other major companies.
In addition to her commercial work, Zhou is especially excited by the creativity inherent to the music-video realm, as well as the prospect of shooting narrative features with artists she loves. She recently shot two videos for the artist Kelela, Enough for Love andWashed Away, both directed by Yasser Abubeker, and collaborated with artist and filmmaker Martine Syms on her most recent feature, The African Desperate, which premiered at Rotterdam in 2022 and is now streaming on Mubi. "Every time I shoot something for an artist, I think about the ways I can elevate the music with images, make space for a different way to see their music, or understand this person's identity and experience a new part of who they are. The questions you ask along the way can be really subtle, and I think they can be answered through cinematography — you can shoot somebody from a certain angle, or in a certain light or frame, and convey something really new and fresh. There is tremendous power in that subtlety."
A native of Myanmar, Htat Lin Htut moved to the United States at age 14. While in high school, he picked up a camera — "I was immediately obsessed," he says. "I just kept shooting photos and realized that maybe I could do something with it."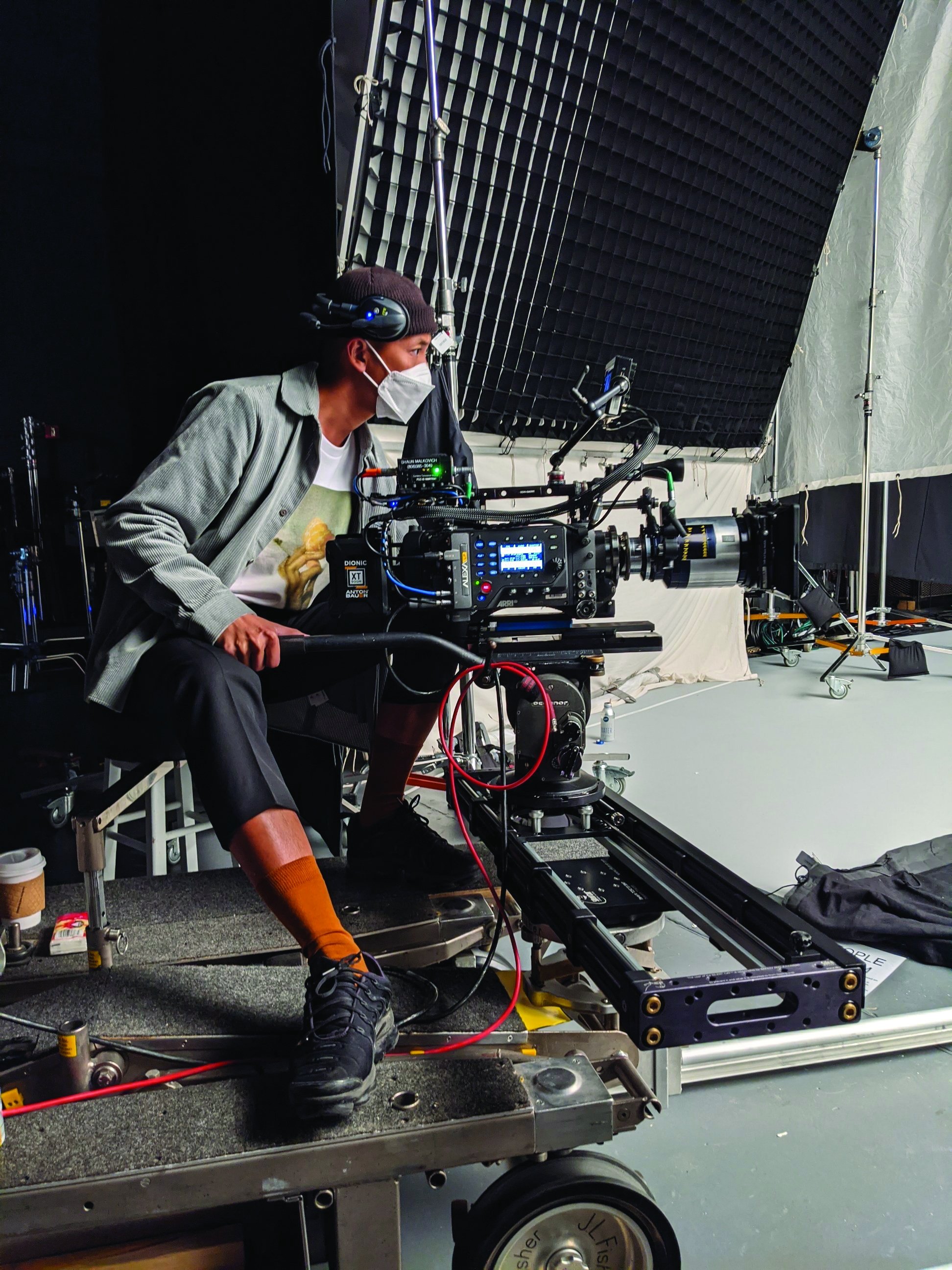 As an immigrant facing a language barrier and culture shock, Htut faced uncertain career aspirations "until I discovered aggressive skating. Through filming other rollerbladers and creating short films, I found my passion for filmmaking." Despite his parents' desire for him to pursue civil engineering, Htut secretly signed up for film classes at Hunter College, where he often skipped classes to intern on commercial shoots.
During a Q&A at Hunter College, guest speaker Jody Lee Lipes, ASC shared insights about his work on NY Export: Opus Jazz, directed by Henry Joost. "This film opened my mind to new possibilities, resonating deeply with my interests," Htut says. "Its minimalist yet unique cinematic approach to shooting ballet, along with incredible compositions and blocking, opened a new world to me."
Immediately after college, Htut was given the opportunity to serve as a camera assistant on a low-budget feature. Encouraged by the experience, he pursued more AC work and spent the next five years progressing from loader to assistant to operator, while shooting projects himself when he could. "It was definitely a slow progression," Htut concedes. "I feel like I'm still rising."
Assume Form, a short film about musician James Blake that Htut shot for director Babak Khoshnoud, is the project the cinematographer is most often asked about. Htut created the visual aesthetic for the piece by smearing Vaseline on the lens to create a dreamy, impressionistic look. "That project was probably the one that put me on the map," he says. "It was inspired by A Journey, a film for Louis Vuitton by Bruno Aveillan."
Htut's work trends toward creative, impressionistic, and innovative uses of framing and light. He feels the film that most reflects his personality is the visual poem Blue, directed by dayday. The cinematographer was granted a great deal of creative freedom on the project, which was shot digitally but had a filmout to Super 35mm.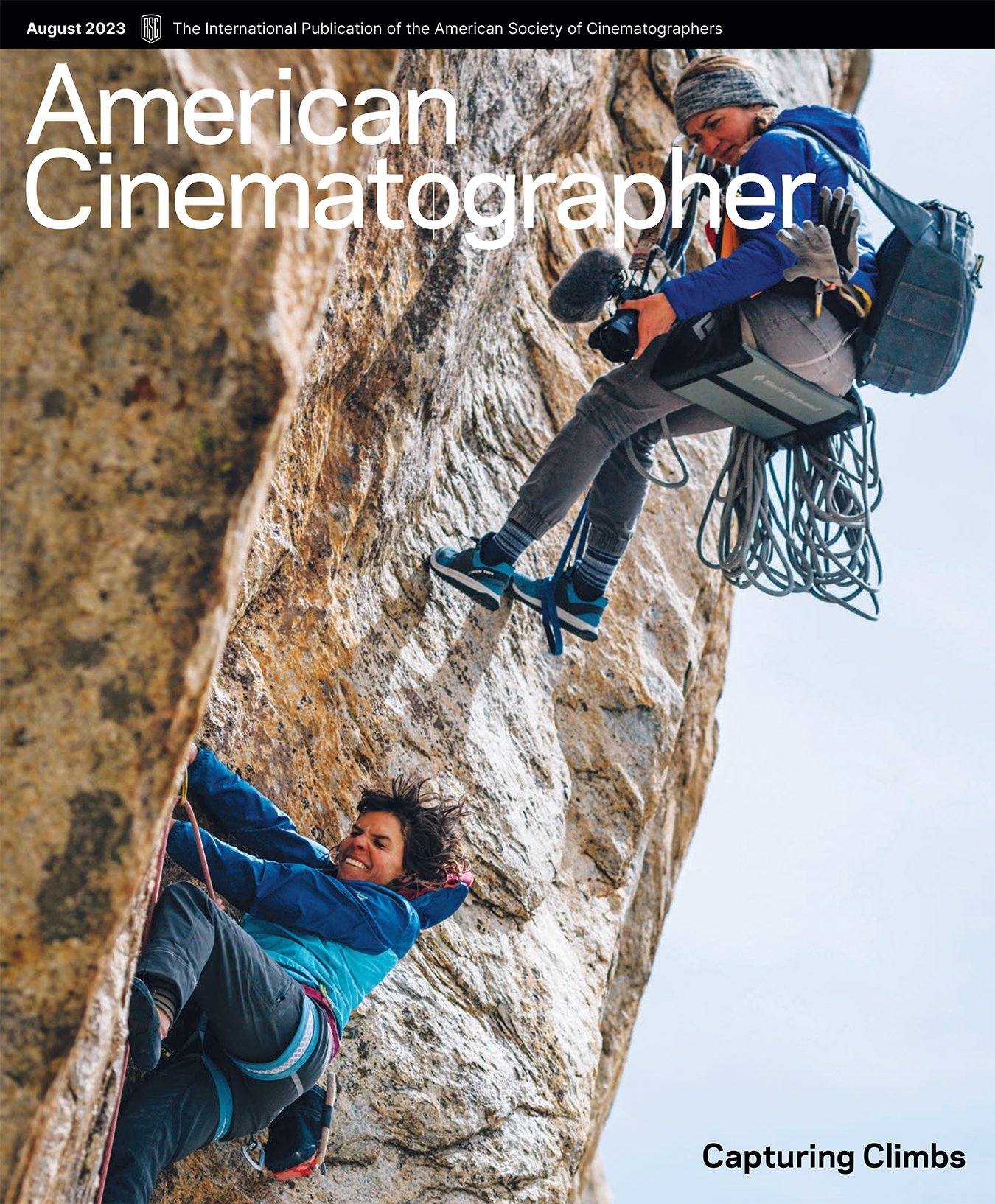 "It took me a while to find my style," he says, "although I don't really like having a set cinematography style, per se. But whenever I do something, it feels like there's a little bit of me in my images. When I frame up, there's a little bit of my personality in there."
Htut's commercial work can be seen in spots for Range Rover, Balenciaga, Facebook and WhatsApp, among others. Recently, he was in Thailand shooting a commercial for a Swiss bank.

Regarding his creative motivations, Htut offers, "I'm mostly inspired by photographers such as Justine Kurland, An-My Lê, Gordon Parks, Alex Webb and Rink Dijkstra, to name a few — and then by my peers, the cinematographers who are doing great alongside me. Matthew Libatique, ASC was also a big inspiration as one of the few cinematographers of color at the time. Seeing his achievements ingrained enough hope and courage for me to seriously pursue a career in cinematography."
---
You'll find all our previous Rising Stars of Cinematography rosters here: 2017, 2018, 2019, 2020, 2021 and 2022.