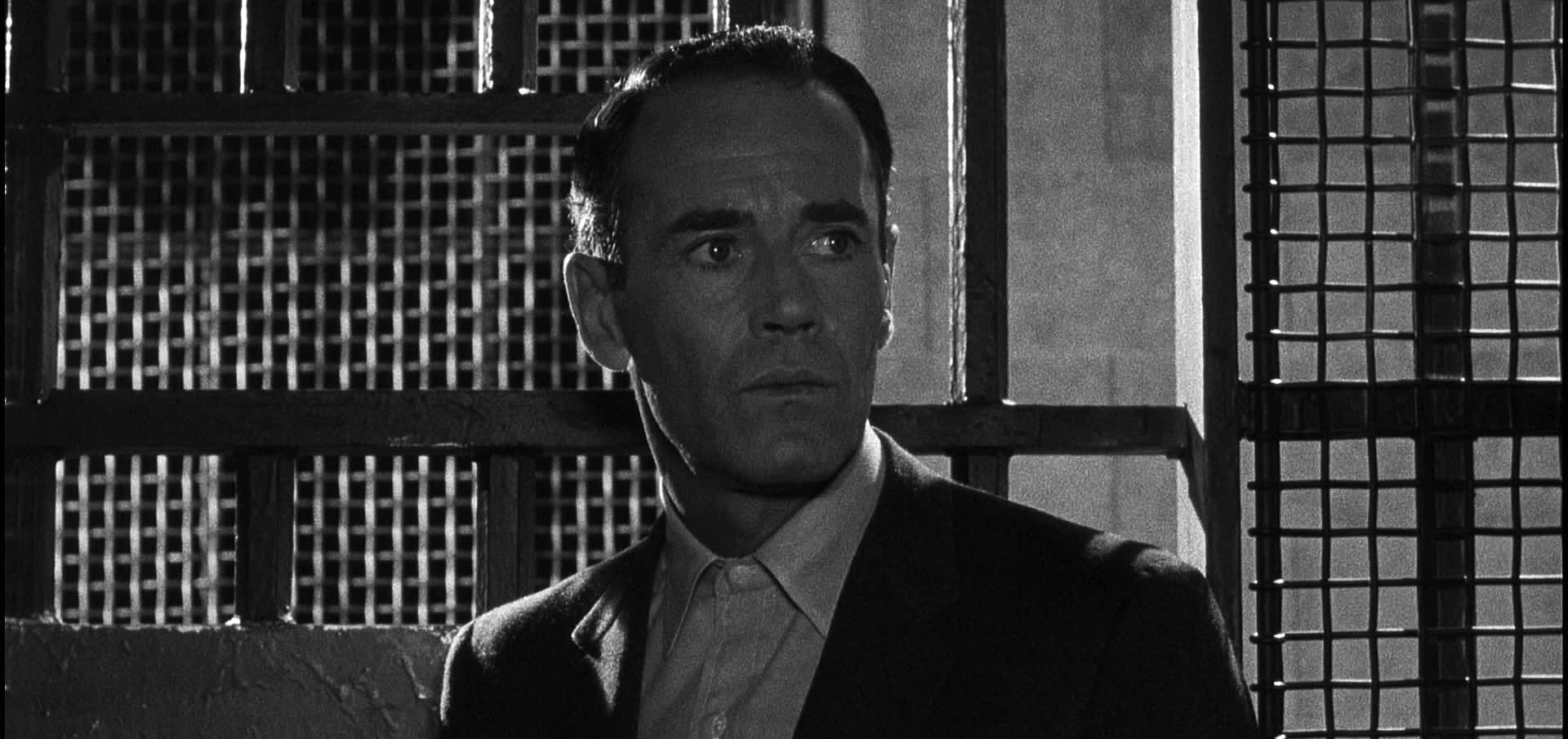 Beyond The Frame: The Wrong Man
An unusual entry in the long collaboration between Alfred Hitchcock and Robert Burks, ASC.
David E. Williams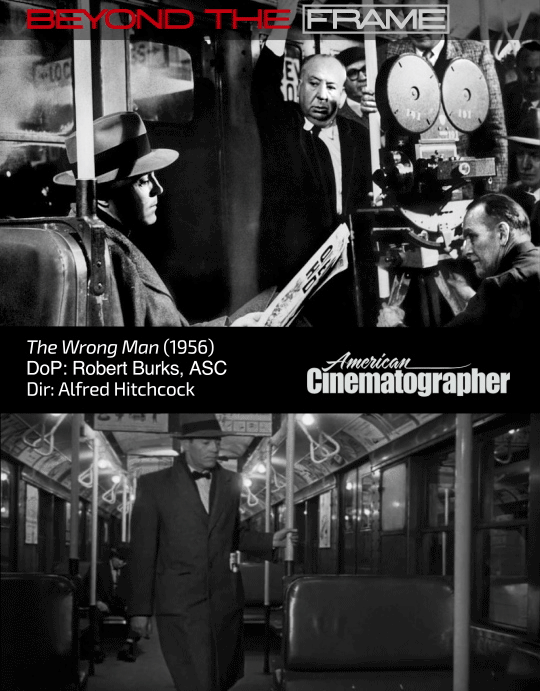 The Wrong Man (1956) is an unusual entry in Alfred Hitchcock's filmography as it's based on actual events, concerning an innocent (Henry Fonda) falsely accused of robbery.
Photographed largely on location in and around New York City — by the director's longtime collaborator Robert Burks, ASC — this almost documentary-style thriller marked the only time Fonda worked with Hitchcock (both pictured above).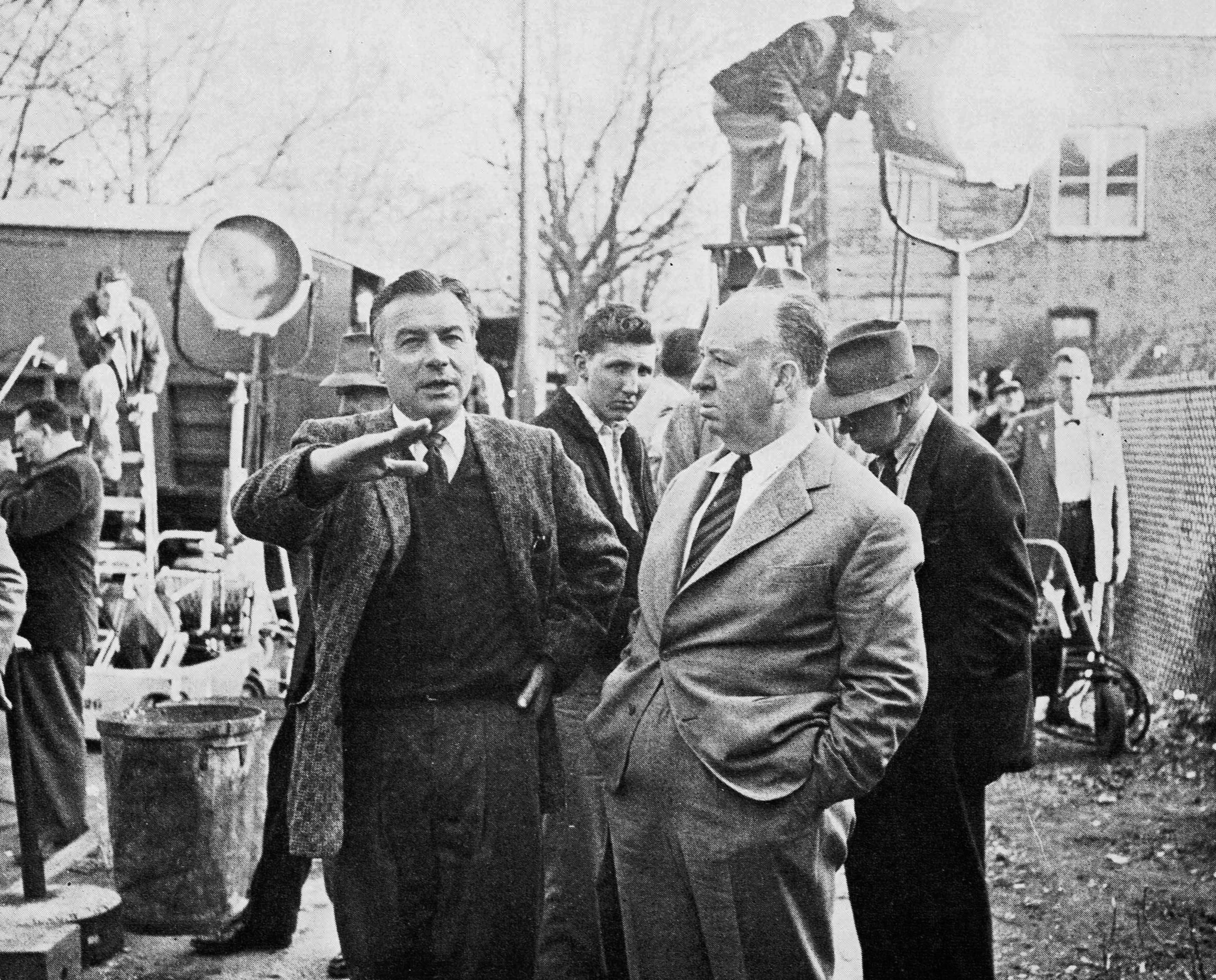 This was also the director's penultimate black-and-white theatrical feature, with Psycho (1960) being his last.

As a visual motif, Hitchcock and Burks frequently composed shots with their characters behind bars, accentuating the feeling of being trapped. Burks and Hitchcock would collaborate on a total of 12 films, including Strangers on A Train, I Confess, Dial M for Murder, To Catch A Thief, Vertigo, North by Northwest, The Birds and Marnie.
While not as popular as some of his more famous pictures, The Wrong Man was fiercely championed by critics as perhaps the director's finest.