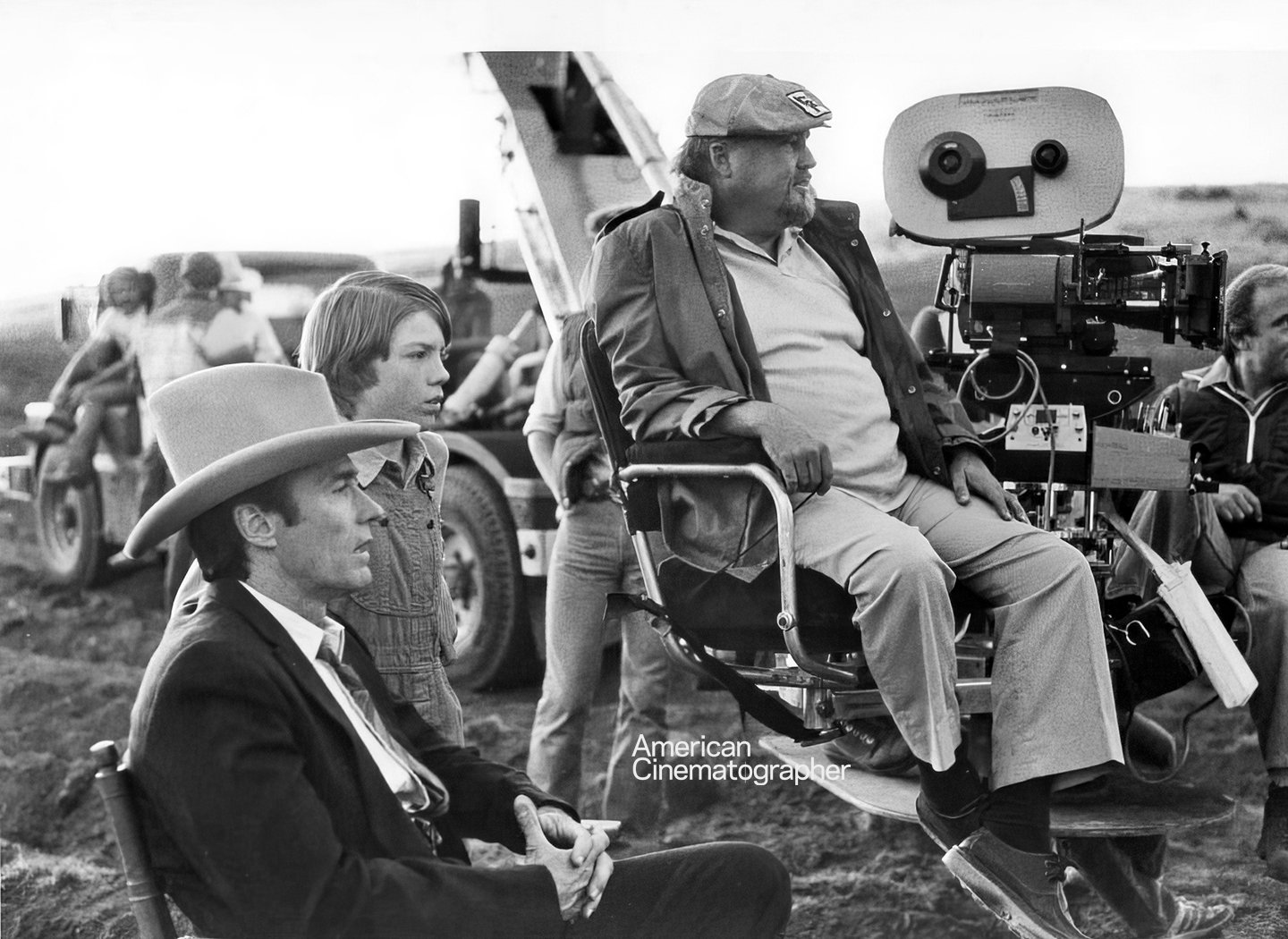 Wrap Shot: Honkytonk Man (1982)
One of Clint Eastwood's many collaborations with cinematographer Bruce Surtees.
David E. Williams
Set during the Great Depression, this musical drama was loosely based on the life of famed singer-songwriter Jimmie Rodgers.
Pictured here is Clint Eastwood, who produced, directed, and stars with his son, Kyle (center). At the camera is cinematographer Bruce Surtees, the son of Robert L. Surtees, ASC and a longtime collaborator of Eastwood's.
Their work together began on films including The Beguiled and Dirty Harry, both directed by Don Siegel, and continued with Eastwood's 1971 directorial debut, Play Misty for Me. Their subsequent features included High Plains Drifter, The Outlaw Josey Wales, Firefox, Sudden Impact, Tightrope and Pale Rider.
Surtees is behind the camera in this shot, but the operator on the picture was future ASC great Jack N. Green, who later became Eastwood's cinematographer on pictures including Unforgiven, for which Green earned an Academy Award nomination.
The gaffer on Honkytonk Man was Tom Stern, who also became an ASC member and shot numerous films for Eastwood, including Flags of Our Fathers and Letters from Iwo Jima.
Do you know more about this production? Let us know in the comments below.
If you enjoy archival and retrospective articles on classic and influential films, you'll find more AC historical coverage here.
Access the every issue of AC and every story from more than the last 100 years with our Digital Edition + Archive subscription.