Recorded at the ASC Clubhouse in Hollywood, M. David Mullen, ASC and associate members Rob Hummel and Jay Holben talk about the process of writing and editing the 11th edition of the American Cinematographer Manual.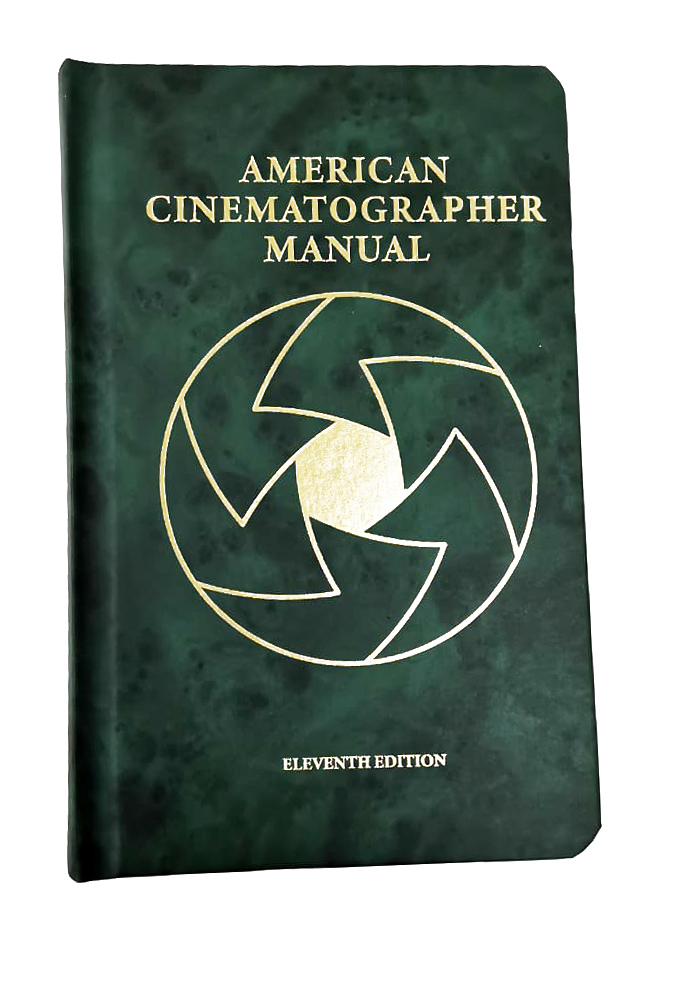 Recorded at the historic ASC Clubhouse in Hollywood, M. David Mullen, ASC and associate members Rob Hummel and Jay Holben talk about the process of writing and editing the 11th edition of the American Cinematographer Manual.
Containing entirely new chapters and substantial rewrites of entries from previous editions, this hardback book was designed for on-set use by cinematographers and other motion-imaging professionals.

Contributors to this updated edition include ASC members Bill Bennett, Christopher Chomyn, Richard Crudo, Richard Edlund, John C. Hora, Levie Isaacks, Dennis Muren, James Neihouse, Sam Nicholson, Steven Poster, Christopher Probst, Pete Romano, Roberto Schaefer and David Stump.
This essential technical reference is exclusively available from the ASC.
Participants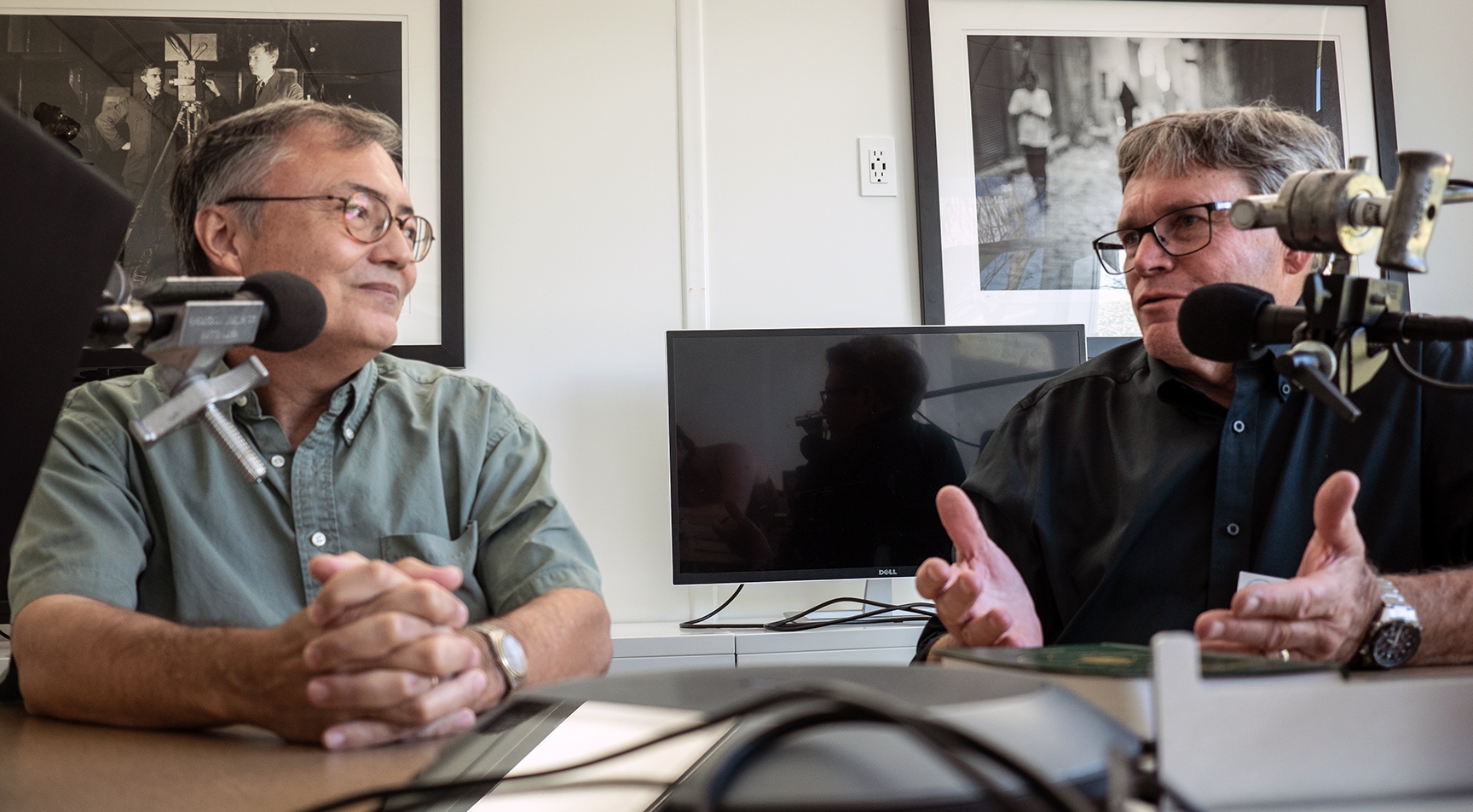 M. David Mullen, ASC (above, left) is known for his feature photography on Twin Falls Idaho, Jennifer's Body, and The Love Witch. Recent television work includes The Marvelous Mrs. Maisel (for which he has three ASC Award nominations and two Emmys for Outstanding Achievement in Cinematography), Get Shorty, and the pilot episode of Designated Survivor. He is the co-author of Cinematography (Third Edition), with Krzysztof Malkiewicz.

With years of knowledge spanning the worlds of film and digital, ASC associate member Rob Hummel (above, right) has a comprehensive knowledge of cinematography, postproduction, animation, film restoration, all aspects of digital capture, scanning, compositing, and visual effects, and a CV that includes companies such as Disney, Technicolor, Sony, and his own Group 47. He was recognized by SMPTE as a Life Fellow for contributions to the motion picture industry, presented by the ASC with the Bud Stone Award of Distinction for performing exemplary services to the motion-picture community and the ASC, and awarded by CineCon as one of the pioneers of digital cinema.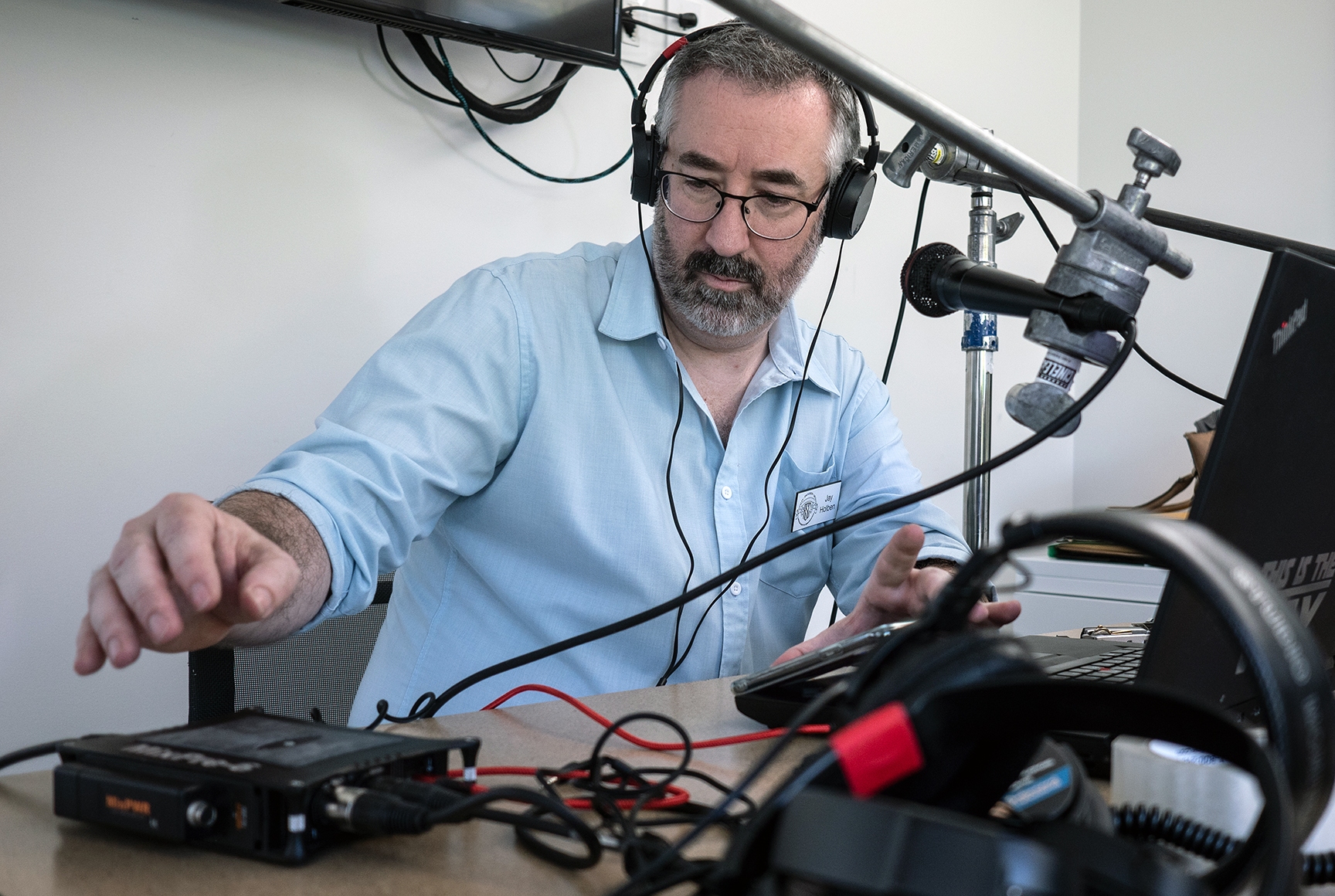 Jay Holben (above) is an independent filmmaker, chair of the ASC's Motion Imaging Technology Council's Lens Committee, and a technical contributing editor for American Cinematographer. He has authored more than 500 articles on the art and science of cinematography and is an international lecturer on the subject, as well as the author of A Shot in the Dark: A Creative DIY Guide to Cinematic Lighting on (Almost) No Budget and Behind the Lens: Dispatches from the Cinematographic Trenches. Most recently, he co-authored The Cine Lens Manual with Christopher Probst, ASC.

The American Cinematographer Manual 11th Edition is now available for purchase at the ASC Store, as are The Cine Lens Manual, and Cinematography (Third Edition).
Also mentioned in this episode are stories from our November 2022 issue:

ASC member Fabian Wagner and a trio of alternating cinematographers talk about their work on the Game of Thrones prequel series House of the Dragon, for HBO Max.
James Friend, ASC, BSC and director Edward Berger immerse viewers in the muddy trenches of WWI for the latest adaptation of Erich Maria Remarque's 1929 novel All Quiet on the Western Front.
Cinematographer Stephen H. Burum, ASC is profiled on the occasion of his lifetime achievement award from Camerimage for a distinguished career that includes The Outsiders, Rumble Fish, The Untouchables, Hoffa, and the first Mission: Impossible movie.
Cinematographer Polly Morgan, ASC, BSC discusses her two latest films: Where the Crawdads Sing and The Woman King.
A long-gestating indie film by writer-director Patrick Read Johnson is partly inspired by the Society and its flagship magazine in 5-25-77.
Also keep an eye out for a report from the ASC's Motion Imaging Technology Council in this month's Shot Craft, and a look at the filming of India's international hit RRR, with cinematographer Senthil Kumar, ISC.
In Clubhouse news, cinematographer Mike Gioulakis is welcomed as a new member. His credits include It Follows, The Eyes of Tammy Faye, and Us.
Society members Gary Baum and Checco Varese were among the winners announced during the 74th Primetime Creative Arts Emmy Awards. In total, eleven society members were nominated.
The 37th annual ASC Outstanding Achievement Awards gala will take place on March 5, 2023. See the official announcement for submission deadlines and additional details.
Podcast recording photos courtesy of Tara Jenkins
PODCAST TRANSCRIPT
Jay Holben: Welcome to the American Cinematographer Magazine Podcast. My name is Jay Holben. I'm an associate member of the ASC and it's my honor to be here today with Mr. David Mullen, ASC and [associate member] Mr. Rob Hummel to discuss the American Cinematographer Manual 11th Edition. Thank you, gentlemen, for being here. It's really an honor.
Rob Hummel: Great to be here.

M. David Mullen, ASC: Great to be here.
Jay Holben: Great. Okay, then we're done. [laughter] Fantastic. We want to talk about this... Obviously, there's an incredible legacy to this book, dating back to the origins of the ASC and the annual that was published every year before I believe around '63, '65 was the first actual manual actually.
Rob Hummel: Jackson Rose published versions in the 1940s that were circulated around and published by the ASC, though they weren't numbered as editions back then. And he literally did the calculations with a hand calculator, you know, like with the handle, you know, punching in the numbers to calculate the depth of field things. Steve Burum [ASC] is astounding on his knowledge. And I've learned it all from Steve, about that kind of history. Then it got to about the 1950s when the ASC decided to take it on formally and publish it. That's when the the first edition, when they started counting them from there.
Jay Holben: Got it.
Rob Hummel: Is that too much information?
Jay Holben: Is there anybody listening to this who can say that we have too much information? And you're an old hand at this, you actually have edited another edition?
Rob Hummel: Yeah, the 8th Edition. You think I would have been smart enough to say no when they asked me to do it. People don't understand, it's an honor to edit this manual, but it's a lot of work. And you understand why most- and David and I appreciate- but previous editions have often been edited by retired cinematographers, you know, or Dr. Rod Ryan, at the time, he was retired from Eastman Kodak, when he edited it, you know, legend in the cinematography circles from Kodak. You know, when I first did it, I was head of animation technology for the DreamWorks studio. I had a day job. So and, and also, what I started was a wave on the 8th Edition was what I learned through my years of dealing with cinematography. They said, Never throw away your older editions of the manual, because they always throw something out, that doesn't show up in the next edition. So you need to refer back to your previous edition for that. But it was an era to where it was film, right? Things didn't change that often. So a book that was eight years old would still have relevant information in it. So when I'm on the 8th Edition, and I'm sorry to give you such a long answer, but just explain something that I started and which was, you know, in this edition, we're going to bring everything back. That disappeared. And so that's why suddenly the 8th Edition became big enough to stop a bullet. And I mean, a sizable bullet, because we basically put everything in it. But it was probably the last full-fledged film edition. And it took four years, four years, every spare moment, I was working on that book, other than my day job. I mean, my wife, my late wife referred to her as a ASC widow at the time.
Jay Holben: Yes, my wife has referred to herself as a lens widow, so I completely understand. What was the stroke of insanity, David, to make you want to take this project on?
M. David Mullen, ASC: Well, I was involved in the [10th Edition]. Actually, two editions before I was on the proofreading team, that's Steven Burum's edition, which was the ninth I guess, and I sat there a few days proofreading the book, and we were having meetings about it. And Steve Burum at this table, pointed at Michael Goi [ASC] and said, Michael, you're going to edit the 10th Edition. And David, you're going to edit the 11th Edition. At the time it was so far away that I was like, That's fine. You know, it's like, it'll be years before you get around to me. But, so I was there for that edition. And I was involved in proofreading a little bit on the next one, but not as much. But at some point, once Michael Goi's version came out, I knew I had to start working on my version. I let a little time pass. I thought, Well, it's out it should get some reading and circulation before I really tackle it, not realizing how long it would take to actually work on the book because I didn't expect it to take the number of years it took. And truth is, it's only because COVID happened and I had a whole year off from work to just concentrate on this book, and I brought Rob Hummel in to split up the work with that this all became doable. So yeah, that's how I got involved. I just, I got a finger pointed at me and I said, Sure.
Jay Holben: Yes, I think Dave Stump [ASC] was the first one who mentioned the volun-told term to me, and that happens a lot around the ASC.
M. David Mullen, ASC: Oh, yeah. I'm in the ASC Tech Committee. And often anyone proposes anything, Curtis Clark [ASC] would just say, That's a great idea, why don't you head a committee and tackle that problem?
Jay Holben: So how do you tackle this problem? I mean, this is this is a massive undertaking. How did you start?
M. David Mullen, ASC: Well, I had worked on a revision of [Cinematography: Third Edition] 10 years earlier...
Jay Holben: My favorite textbook.
M. David Mullen, ASC: With Kris Malkiewicz, who was my professor at CalArts. So I tackled organizing a rewrite of a textbook before. And it's a fascinating problem, because you try to think linearly, you know, like, Maybe I'll start with cameras and go to lenses and then go to post. But as soon as you start to do that, everything folds back on itself, like, "Well, I can't really talk about cameras, let's talk about formats." But if I talk about format, suddenly I'm into postproduction. And it gets very hard to be linear in any kind of way. But I wanted to restructure the book to somewhat of a flow that seemed to make sense to me, from preproduction and conceptual issues through production and then postproduction as best as I could. The main thing was obviously reading the whole previous manual and figuring out what needed updating. The previous manual had started to tackle the transition from film to digital, but it was still more film than digital. This was in the early days of HD, you know, 2005-2007, when people were starting to transition. There was somewhat of a film/digital war even going on. But by the time I tackled the manual, digital clearly become a dominant player in production, and there was no way around tackling digital. And then of course, the problem immediately becomes that digital technology changes so rapidly compared to film. If I was dealing with a film process, I could write an article, and three or four years later when I get around to printing it, it's more or less still accurate. But if I write an article on some post process, I have to check it constantly to make sure it's up to date by the time it goes to press. So it's very hard to do a book on digital technology. And part of my decision to deal with that was to go back around towards concepts. You know, if you give people the basis for understanding something, the actual details of the technology changing don't matter as much if they get the core ideas down. So I was determined that the chapters sort of address basic concepts in each category that were be universal and be transposable. Even if the particular tool disappears.
Rob Hummel: Yeah, it was to provide that fundamental foundational knowledge I think we both had in mind to provide to people so that they were girded. So that as they would move forward, because the purpose of the manual is if you're going to carry it with you on a movie set, is if somebody starts talking about something, when you go back to your hotel room that night, you can go look in the manual and become very smart on the subject. But it's that process of ensuring that they're knowledgeable enough that as technologies change, there's a foundation there that you can quickly Google things and become very expert, because you've got this chapter in the Manual that got you started, and then you can find it with the latest information. The other thing was, too... The Manual used to always... I tried to do this on the 8th Edition and completely failed, I was overruled by the board and stuff, of not listing specifications for digital cameras and digital devices, because who looks in a book for the latest specifications anymore? So in the current manual, we've got QR codes that you scan that will take you to the website of these different manufacturers, and you can look up for yourself, because we just acknowledged that you're not going to be looking at a book for the latest reference and specifications for things.

M. David Mullen, ASC: Yeah, we, to some degree, I had to give the book a diet, because the last edition was literally the biggest and heaviest version ever to come out. Partly, they'd made the decision in the printing process to switch page size to a more standard page format. That would make it cheaper to print. But the book became larger with bigger margins and just a bigger book overall. And then when I asked, "So this book that got cheaper to print, is it saving us money?" Well, it's costing us more to ship. So it just seemed like if this is going to cost you more to ship then why don't we just go back to the smaller page size, and make it a little more of a pocket size... I wouldn't say pocket size... a little more of a lighter, smaller book. But I also did have to find a way to shave some pages out of it. And I did that by looking at all the charts and anything that I felt was either too changeable to put into a printed book, or was no longer relevant in today's working environment. I think the book has always been a bit schizophrenic in that it's both a reference book and a textbook. And the goals of reference books are very different from a textbook, you know, a reference book is to look up stuff and a textbook is to learn stuff. I tried to shift it a little more to being a textbook because again, that's giving people more of a universal sort of grounding on these ideas and reference material that would be more easily found now, on a website. I didn't feel the need to reprint it so much. And that saved me some pages.
Rob Hummel: I want to say one thing about that though, because I had to defend our decision with a couple very renowned cinematographers that felt we were making a big decision to move things, like all of the depth of field tables, out of the book, which the reason we did that is is because when you had depth of field tables, you had the imaging area size of Super 16, 35mm and 65mm. That was it. Basically, that was your format. Well, there digital cameras out there, you've got a dozen or so different image area sizes be it an Alexa, Red. They're all slightly different. And that angle of view changes and affects your depth of focus depending on the size of the image sensor that you're talking about. We realize everybody uses apps on their phone now anyway, so it just it would be untenable to just narrow the choice. So depth of field tables, gone, basically saying Use your app of choice, or you can you enter your own custom image size if you want as well as choosing from a list of current cameras.
M. David Mullen, ASC: Yeah, the 35mm depth of field charts are all based around the projected 1.85:1 standard for the print image area, which is, truthfully, hardly anyone's shooting anymore, and digital cameras. And then on top of that, it's all based on a circle of confusion figure which is debatable. I actually went to the person who did these depth of field charts last time to talk about updating them, and the first thing he hit me with is, "What are you going to use for circle of confusion?" Because he didn't actually believe in the the standard that had been used for decades. So it just seemed at that point, there was no reason to redo the charts and try to update them and then reprint them, plus they take up like 125 pages of the book.
Rob Hummel: Which my chapter of course consumed completely!
[laughter]

M. David Mullen, ASC: I'd say we put about 1/3 of the book is completely new information, new chapters, new ideas, new stuff, and then 1/3 is heavily revised from previous generations. And then probably 1/3 is mildly revised. Some things haven't changed that radically. So there's definitely a whole third of the book, which is this brand-new stuff that's never been printed before.
Rob Hummel: I'd call out the chapter on resolution that [associate member] Dan Rosen wrote. It's never been in the manual before. It's a subject that is discussed amongst cinematographers and filmmakers in general, and often they don't know what the heck they're talking about. And this chapter, you don't need to be an engineer to understand it. Dan has done a great job of articulating and explaining it very well.
Jay Holben: Actually resolving details as opposed to just counting photosites.
Rob Hummel: Yeah, exactly. I've said this a thousand times to my friends here at the clubhouse. When I worked at Technicolor, and Kodak would come out with a new film stock, Kodak would go, Well, it's got this, the T-Grain, and pixels. And it's a 400 speed stock. And Owen Roizman [ASC] would say, "Just give me a roll, and I'll shoot a test," and then go, "It's not a 320, it's actually a 200 speed stock." And I did that. But in the world of digital, somebody comes out and says, "I've got a 4K, 8K camera" and so many cinematographers go, "Really? Cool!"

M. David Mullen, ASC: And it's got 18 stops of dynamic range!
[laughter]
Rob Hummel: And people take it at face value! It's like, What are you talking about? You need to go and shoot a test!
Jay Holben: Well, there's been this whole disassociation from photosite count to resolution. Everybody calls, you know.. It's an 8096 sensor, so they call it an 8K camera. But is it really resolving the detail?
Rob Hummel: Bingo, bingo, bingo.
Jay Holben: Yes, it's a whole different world.

M. David Mullen, ASC: And in the defense of digital, sometimes that's used to beat up digital compared to film because they would say, "Well, film is 4K." And then you go back to "Well, what does that mean?" It means you scan red, green and blue at 4K. But that doesn't mean that they were each resolving 4K-worth of detail. So even with film, it's not an accurate way to describe resolution.
Jay Holben: Are you talking about negative? Are you talking about interpositive? You're talking about a print?
M. David Mullen, ASC: Or projection? So it's a very complicated subject. It's been way too simplified for marketing purposes. And we felt the need to have a chapter to really talk about what resolution actually means. So it's a great, great new addition to the book.
Jay Holben: So there was... I'm probably gonna get in trouble for saying this, but there was kind of an experiment in the Manual to do a digital cinematography book a few years ago. So we had the digital cinematography manual, or the Video Manual, I guess.
M. David Mullen, ASC: We had a video manual. And there was talk about revising that, too. But that talk happened right when HD and 24P, and film was switching over to digital, and suddenly the world of video and the world of film merged. And the notion of a separate video manual suddenly didn't seem to make sense anymore. But there were there was discussion around the early 2000s, mid-2000s, about revising the Video Manual.
Jay Holben: Was any of that useful in putting this together? It's all obsolete at this point.
Rob Hummel: I didn't look at it.
M. David Mullen, ASC: Yeah, I looked at the Video Manual because I was in discussion to possibly work on revising it. But it just didn't seem to center more on filmmaking, which is what the ASC does, rather than video. It's tricky because of video, the Video Manual was geared partly towards people who do ENG and things that not necessarily what ASC members work on. And I wanted the information to be geared towards filmmaking — commercial narrative kind of style filmmaking. And so that really meant talking about video in terms of production for narrative and that was just that time when production the industry was switching over. So a separate book didn't make any sense anymore.
Rob Hummel: It's changed. Now with digital cinematography, you're using the same tools whether you're shooting ENG or news or a TV show or etc.. The changes are frame rates.
Jay Holben: Or lens mounts.
M. David Mullen, ASC:The 10th edition had a chapter that I wrote about low-cost HD options for filmmakers. So, because this was in the age of when DV was becoming HD and, and the Dogme '95, it turned into, you know, people going to image transfer companies to transfer their video to film and release them in theaters. And so I looked into all the low-cost options for shooting digital, for shooting features. But even that world has completely changed because the high-end tools are now available to low-budget filmmakers. People shoot very small films on Alexas and Red cameras these days. And the more prosumer-type equipment has gotten so good that the quality on that is very similar, and the features are very similar, and the post systems are all similar. So if there isn't really a separate world anymore for that, so to speak, I guess you could still write an article about some if you base it merely on price and say, "I'm only going to discuss cameras that cost less than $10,000." Let's say you could write a chapter on that. But the trouble when you concentrate too much on just consumer and prosumer equipment is that stuff comes out every year. So to put it in a book, again, a book that comes out every five years, this doesn't make sense.
Jay Holben: So that segues into the question, Why a physical book in this day and age, and Why not an app or an extended website?
M. David Mullen, ASC: Well, again, that's why I tried to think of this more as a textbook where you'd sit and actually read it. And I do find that printed material and long-form is easier to read, and books, although I do read a lot of e-books too, but reading long articles on an internet site is much harder to some degree. And I think a lot of the way we've written these articles, they're meant to be read straight through. They're not like a quick web page kind of description of something. So I still think there's values and in books, as long as it's something that a book does better than a web page or an app — it just depends on the information. But I don't think you could make an app version of this book. You could make an app version of maybe one or two chapters in this book, maybe. But you have to even rethink that.
Jay Holben: Where's the dividing line for you between what's capable in an app and what's capable in text?
Rob Hummel: Well, printed text, it's literally reading on a cell phone screen, and just consuming. There's a lot of information here, and having to look at the pictures and pinching and squeezing to zoom in enough. I think you just find from a practical statement, I mean, as I understand it, there eventually will be an online version of this edition as well, perhaps, but I think the way his book and the quality of printing in this, because there are pictures in here for evaluating purposes. In fact, we went round and round to make sure that they were accurately representing things like in David's day-for-night article, or we're talking about how Super 35 looks versus anamorphic. Because we again, we still do talk about film subjects. But we also talked about how they're captured digitally as well. And I think it's important to see the clarity of those images to get the point across. That's all my thinking. And then also a book, you don't have to worry about internet bandwidth in your hotel room.
M. David Mullen, ASC: I think the chapters are written in a long enough form that they're geared towards a book-type publication, although I suppose one could read them individually as long articles on a website, which is possible. But I with these newer chapters that were written, I did try to ask the authors to speak from their own personal experience. So especially more filmmaking-oriented chapters, like the one on Super 16, that Roberto Schaefer [ASC] wrote, I, you know... he shot a lot of Super 16. And I want him to write that chapter from his own personal experience, so that you are getting his knowledge and skill from using the format. And then and then working with it. And so I wanted the chapters that have somewhat of the personality of the writer, and the experience to come through not to be too dry, when they were about production-oriented materials. So, you know, the shooting in cold weather that James Neihouse [ASC] wrote for me on arctic and tropical photography is from a very practical standpoint on what it's like to work outside and stuff and based on his own experience. That was sort of my goal, is to get some of the the human... I think that's what I've always admired about other textbooks. There's a textbook written in England years ago called Practical Motion Picture Photography by Russell Campbell, and what I liked about it is it was a textbook, but every chapter he would have a quote by a working British cinematographer, talking about their practical onset experience, over the technical issue being talked about, like using 85 gel on windows and why in color temperature. And then a guy who says, "Well, on this British movie, I had this experience with jelling windows and why I did this or lit this." And I found that fascinating to get something of the working experience of the cinematographer intermixed with very dry technical descriptions of how things worked. And I wanted a little of that flavor.
Jay Holben: It makes sense for more interesting and less dry, or less technical, you get that practical kind of aspect.
M. David Mullen, ASC: And also, I think that the reason people get the book is that it's written by ASC members and ASC associates, so you're getting this life experience that these people have been written down and put into a book. And so I wanted to make sure that there was the personality of these writers came through.
Jay Holben: So I have to confess a little bit. I gave you a hard time about a lens list in the manual.
M. David Mullen, ASC: Oh, there was one in the previous edition.
Jay Holben: Yeah. And I felt that was something that needed to go online it because it- there's so many now and it changes so rapidly, and how do you choose what goes in the manual or not? And I still stick behind that. But I also really went into the previous issues, to look at the lens lists to help us with the lens book to determine when certain things had been released or not. So you were absolutely right, that there's a historical record to it.
M. David Mullen, ASC: You gave me all this. You know...
Jay Holben: I gave you a hard time.
M. David Mullen, ASC: Why would we push this in a book? And then you print it... You've made your own book.
[laughter]
Jay Holben: That was part of it, too, you know, we were working on this and didn't want to...
M. David Mullen, ASC: But that does come up. I get this a lot, is that some of this information changes, and will change no matter what. And so what's the point of a book if the information is going to eventually be obsolete. But being a somewhat of a film historian myself, I find the written record is important that even if this is a snapshot of film production in the period of you know, 2019 through 2023, or whatever, however long this information is relevant, it's still valuable people 30 years from now who want to know how movies were made in this period will read this book. And so these are the tools they had, this is the techniques they chose, this is the sort of attitudes they had towards technology. So I still think it's always valuable to put things in a book. You just have to gauge the transient nature of the information. If it's information that's literally only accurate for a year, it's better in a periodical or web page than it is in a printed book. But if it's valuable for several years, I think it is good to have it printed and be in the public record.
Jay Holben: I agree. And I'm sorry for giving you a hard time.
M. David Mullen, ASC: But it's just funny because I when I started this book, the first thing is I went to you. And you said, "Oh, I don't want to do this lens list" and I went to the guy who did the depth of field charts, and he was like, "I don't want to redo these," so I'm suddenly like, "Well, how am I going to redo these chapters when the people who actually put all the effort in the first time don't want to do it again?" And so I had to start rethinking some of these things and listening to why the reasons why maybe it's a good idea not to reprint it. Also, once I saw your book, there's no way I could give my book a diet and then stick your book, which is twice as big as my book, into that book.
Rob Hummel: I think it's five times as big.
M. David Mullen, ASC: So, it's just, you know... once you thoroughly explore a subject, like you did in your lens book...
Rob Hummel: Which is spectacular.
M. David Mullen, ASC: But it needs its own book. Basically, it doesn't work as a chapter in a book. Otherwise, it just becomes a kind of skirting of the topic. Rather than being in-depth.
Jay Holben: That was somewhat of my frustration with the Manual over the years, is that it tries to be too many things and doesn't really achieve any in depth, which is why we thought we need an entire book on lenses. I would love to see the AC Manual be an entire book on cameras, an entire book on lenses an entire book on lighting, and be a collection ideally.
M. David Mullen, ASC: You should write that.
[laughter]
Jay Holben: Yeah, I should shut up at this point. But, to be the definitive resource...
Rob Hummel: Those are different books, Jay. Those are different books. This is supposed to be something you've taken with you. You don't want to be taking a library with, you know, granted, that's digital, I guess you you can take it in your phone with you. But this is meant to be that general reference to know that somebody has just started talking about a subject you kind of know about, I wonder if it's in my in my AC Manual that I have up in my hotel room, you go look at it. Oh, great. Here's an article by Dave Stump here because they want me to test these digital cameras. And he's totally laid a whole testing methodology here, and I left my copy of Dave's book at home.
Jay Holben: So you got a job doing underwater suddenly, and you've never done underwater so I'm gonna go to the AC Manual and see okay, What does it say? What do I need to know? How do I approach this?
M. David Mullen, ASC: The principles are there, enough to get you you know, to dive deeper in somewhere else, but you can get the principles in aerial photography, underwater photography. One of the things I really like wanted to update was, we had a chapter on, again, shooting arctic tropical infrared that was written by Dr. Ryan, and never updated. So even in the previous edition, you get to the description on infrared and it talks about black-and-white reversal films and shooting the jungle on 16mm black-and-white reversal. Well, this is way out of date. So I had Bill Bennett [ASC] write a article on infrared photography because I knew he was an expert in that he'd done it in commercials and his still photography. And it's like said, I had James Neihouse do with tropical, and I wanted them too. They could talk both about film and digital. But from current production standpoint, infrared has almost entirely gone digital. Whereas the arctic and tropical photography chapters work for either digital or film, they cover both topics pretty well.
Jay Holben: I mean, that's where the manual is great, is new concepts that you haven't encountered before. And you're gonna get the foundation here.
Rob Hummel: And written by leaders, like the aerial chapter, written by David Nowell [ASC]. Oh my God.
Jay Holben: I mean, he's a legend.
Rob Hummel: I mean, the the films that he's worked on. I was doing dailies for David back when I was at Technicolor, and stuff when he did a lot of work on a TV show called Call to Glory. And he's doing aerial shots of the SR-71 for this TV show from a Learjet, where the Learjet's at the top of its envelope of the SR is like at the bottom of his... anyway. And then he worked on Top Gun: Maverick. I mean, so you got somebody who has an arc of a career and is totally at the top of his game, writing the chapter on aerial cinematography. So you know, you're gonna go back and you're getting advice from the the pros from Dover, you know, in their field.
Jay Holben: So part of the struggle of putting a book together like this is, is herding the kittens, right? You got to-
M. David Mullen, ASC: Sometimes you've got to hurt them too.
[laughter]
Rob Hummel: Well, it's true, those electric prods we got were amazingly helpful.
M. David Mullen, ASC: That's why the book took as long as it did. Because I could only work on it in between bouts of my job. And when I had free time to work on it, there'd be a couple of weeks or months would go by and then I'm tackling the book again. But then I'd contact the author and they're on a job. And they respond to me two or three months later, after they get a break. And then I'd respond to their response and two or three months ago by, and it just... everything got dragged way out, because we're all working while we're trying to write these chapters.
Rob Hummel: And then when we thought we were done, we realize, "Oh, crap, we better go through this and make sure that none of these have gone stale." Because some of them were like, 14 months old. And and so we did and a lot of it, we freshened up the chapter some more again. So it was like this content, I think we did that like twice, of just realizing Okay, we got to make... because, candidly, the last edition of the manual, I wrote my article on film formats four years before it was published. I mean, actually, I'd written it twice. That was my second time around. And then, I remember I told the ASC, "You know, by the way, let me know you guys get ready to publish because things have changed, and I should update..." But they published it. And it was, it was embarrassing, because it was it was out of date.
M. David Mullen, ASC: You get punished almost for being diligent. And yeah, ahead of the curve. I wrote my article for the previous edition on low-cost digital. And I wrote... we wrote it three times, because I was really diligent, I wrote it, and I turned it in. And then a year goes by, because I better rewrite that and I rewrote it. And another year went by and goes, I better rewrite it again. So, at some point, I was like, you know, I felt like I was being being punished for working on it. That's trying to maintain it. So but we did have to send all the articles back to the authors to have them review it. And of course, again, they're working. And some of them come back months later with their notes. So it just it just took a long time.
Rob Hummel: What helped was we had quite a cadre of people proofreading the articles with us that weren't the actual authors of the chapters. But Mark Weingartner [ASC], for example, is one of many. But he was he was a yeoman as far as the number of chapters he took on, and the number of notes he would make that were like, Oh, my gosh, he's totally right, this should address this or something like that. Again, it's the the layers that go into putting this manual together. It's unlike any other textbook like that, really, it's not a single person sitting down, saying I'm going to write a book on cinematography. It's so many people involved with this. And David and I haven't said one thing about being asked to edit this manual. It's an incredible honor. I mean, you think the legacy of this thing, that our names are on this book that that has such a legacy behind it, that... going back to Charles Clark [ASC] and things like that. It's an honor. So you, you work really hard to make sure it's the best it can be.
Jay Holben: It's also the reference worldwide. So you have to work incredibly hard to make sure that it's right, because it's written in stone now once it's in there. So if there's an error, if there's something that's wrong in there, that will be referenced for a decade.
M. David Mullen, ASC: Hopefully, the errors are just typos and not factual.
Rob Hummel: I think that this time around, not to tell tales out of school, but we've made really, really, really clear that all of the facts are correct and and double-checked and triple-checked.
Jay Holben: Which is a painful process that I can attest to.
Rob Hummel: But there have been been prior experiences where some mistakes had gotten through, and they had to send out errata with books. And I don't know of any errata going out with this book. Do you?
M. David Mullen, ASC: Not yet, no.
[nervous laughter]
Rob Hummel: But it's, I mean, it's been out there now since March, so...
Jay Holben: That was always the terror for me with with the [Cine Lens Manual] was, we would put it out there and I would get that call. "Hey, hey, hey, no, this isn't right." And I had nightmares for years.
Rob Hummel: Did you get any calls like that?
Jay Holben: No, not yet.
Rob Hummel: Well, one good thing about lenses... I love [ASC associate member] Iain Neil, and I think it's in this version of his chapter on lenses too, is that he makes a great point about lenses because Iain, come on, he eats, sleeps and bleeds lenses. And he goes, "I know it's in the 8th Edition, maybe in this edition..." he started out with, you know, no matter where you're shooting on film, or shooting on digital, or shooting on some imaging format that hasn't been invented yet, you're gonna need a lens. And the tools and theories of optics, the physics of it, they're pretty fixed.
Jay Holben: So that was part of the benefit is, you know, everybody's asked, How do you keep up with everything? And 90 percent of this is germane for the next 100 years. It has been for 100 years, it's not going to change.
Rob Hummel: Cheater.
M. David Mullen, ASC: You happened to start your book just when there was an explosion of lenses. I mean, once now that digital is sort of become the norm, people are using lenses to create looks they used to use film stocks for, so everyone's putting out variations of lenses and twists on lenses and old lenses and, and it's just insane. Just in the last seven years, let's say, you know how many new types of lenses have come out? There's more choices now than ever. So how did...
Jay Holben: So how did you handle the lens section in the Manual?
M. David Mullen, ASC: Well, we don't have it now. The lens list we got rid of. The lens chapter's still in. Neil's. It's a revision of his previous chapter. And because it's talking about basic concepts, it's updated to include some of the new trends and anamorphic lenses, different squeeze ratios and some other new developments that have happened, and the trend towards using detuned lenses and other things for looks in digital. So it has been updated, but bulk of it is classic lens history and lens physics and things that haven't changed.
Jay Holben: Iain is an extraordinary source. I mean, he's amazing.
Rob Hummel: And going through and adapting the graphics he would send for his chapter so that they could actually be in a form that could be published that... there was, I think, that's part of the role I played, was me, Photoshopping my life away and fixing and making sure things were accurately going to be reproduced and reproduce properly for the manual. Like [ASC associate member] Evans Wetmore's formulas. He uses some formula device because Word and other programs we would use don't do all the formulaic stuff. So we ended up... I had to go through his chapter and do screen captures of every single formula and create, you know, PNG files to be put into the manual. And also to make sure that they were of high-enough resolution so they can reproduce is the kind of nonsense I got saddled with doing, but happily.
M. David Mullen, ASC: But there's a lot of things about, as you know, doing a graphic-heavy book that some of the technology involved is just tricky. Like most of the articles are written in Word format, but when they were text, it was then stuck into a chart of some sort. What I didn't realize is some of them would have to be re-typed. And those graphic programs don't have spell checks in them. So what happened is a word that I knew was correctly spelled in Word is now in the chart and might have a typo in it. And so we had to very carefully proofread.
Rob Hummel: And some of the cells would shift around you're like, Ah no, wrong column! [laughter] You can't like casually look at these things. Assume that you literally have to go through painstakingly-
M. David Mullen, ASC: We're not graphics people, we're writers. So that's what we work in.
Rob Hummel: I do like the fact that... You know, it's funny, it's the first time it's ever really been done, is that David and I didn't like the fact that every chapter starts on a right-facing page. So if a chapter finishes on a right-facing page, there's a left-facing page that's blank, it's been that way. Well, what do we have in the archive of the ASC photographs? So why don't we put photographs in here of people on set, just to at least make it a visually interesting book for the first time we've ever done that? It was kind of fun.
Jay Holben: That's a really great touch. It's very, very cool to see that. It's a little bit like the [ASC] Awards book, kind of integrated.
Rob Hummel: And it's fun to look at those pictures and we made sure we were diverse enough too, that we had some current pictures that included women, cinematographers and people and stuff like that. Because if you make it just go all archival, it's a bunch of white guys, you know?
M. David Mullen, ASC: And I really wanted to have, you know, film frames, showing some examples of these techniques we're talking about.
Rob Hummel: Yeah, we got several of those. And they they reprinted really nicely in the manual. Great examples you pick from Star Trek, Super 35 versus 'Scope on Star Trek. And I picked some frames on the Silverado versus The Accidental Tourist, you know, and Silverado, The Accidental Tourist are fun, because same cinematographer [John Bailey, ASC], same director [Lawrence Kasdan], same aspect ratio, but different way to capture them. One for most depth of field, one for the shallowest depth of field, it's great to actually use those frames on the Blu-rays. And I would uprez them in Photoshop, and they would uprez pretty well, so they were good 300 DPI imagery, and they look fabulous in the book.
M. David Mullen, ASC: Yeah, the Star Trek example was, here you have Spock on the bridge of the Enterprise, the same — more or less — image from two different movies, one shot Super 35 and one shot anamorphic. So you, you're now you're seeing the the same set, the same actor, but on two different lens format. So it's a quick way to see the textural feeling, the difference.
Jay Holben: I might steal an example for a lecture in the in the future, because that's great.
Rob Hummel: Yeah, I mean, anamorphic Spock is in focus, and the background totally bokehed out of focus, and Super 35, it's not in focus, but it's much more in focus in the Super 35 version, just to show the depth of field they're able to achieve, because you shoot in a shorter focal length, it's 50 percent shorter than the the anamorphic focal length, for the same angle of view.
Jay Holben: I guess I have to speak for everybody and say thank you, to you, too. Because this is I mean, it's such an important document, in this industry and in the world of this cinematography that we work in. It is a revered document, and you're helping the next generation and everybody working now to make sure that the information is right, and it's available.
M. David Mullen, ASC: You're welcome. I answer a lot of questions online, often in forums and whatnot. So often when I'm writing, like a textbook, I tend to think of, you know, a lot of it from what a film student is most eager to know, what are the most common questions I get, even though this book is more advanced than then a beginner's manual. I did try to approach the chapters, the new chapters from just simply as answering what common questions you often get from people like, What is resolution? How should I test the camera? Then explain it in a clearer way that flows and makes sense for the reader. So that was always in the back of my mind.
Rob Hummel: Where you get questions like, Is there a VistaVision camera where the film goes vertically through the movement?
Jay Holben: Yes, it's called every other camera.
[laughter]
Rob Hummel: But eight perfs? Come on.
M. David Mullen, ASC: Cinerama had a six-perf movement.

Rob Hummel: Oh, no, no, we're gonna start nerding out here.
Jay Holben: Like when we started that before, we started rolling with some great nerding on Technicolor. And I'm sure that that could be an entirely different podcast to talk about for another time. But I do want to wrap up and say thank you to you both for being here. We were here live at the ASC Clubhouse for the open house, and for the release of this Manual. You guys got a chance to sign a whole bunch of these for people. It was a huge line to buy the manual. So that's fantastic. Any of you listening can get the manual here at the website at the ASC store. And again, to you both gentlemen, thank you for being here. It's been an honor to talk with you.
M. David Mullen, ASC: You're welcome.
Rob Hummel: Thank you, Jay.
American Cinematographer interviews cinematographers, directors and other filmmakers to take you behind the scenes on major studio movies, independent films and popular television series.
Subscribe on iTunes